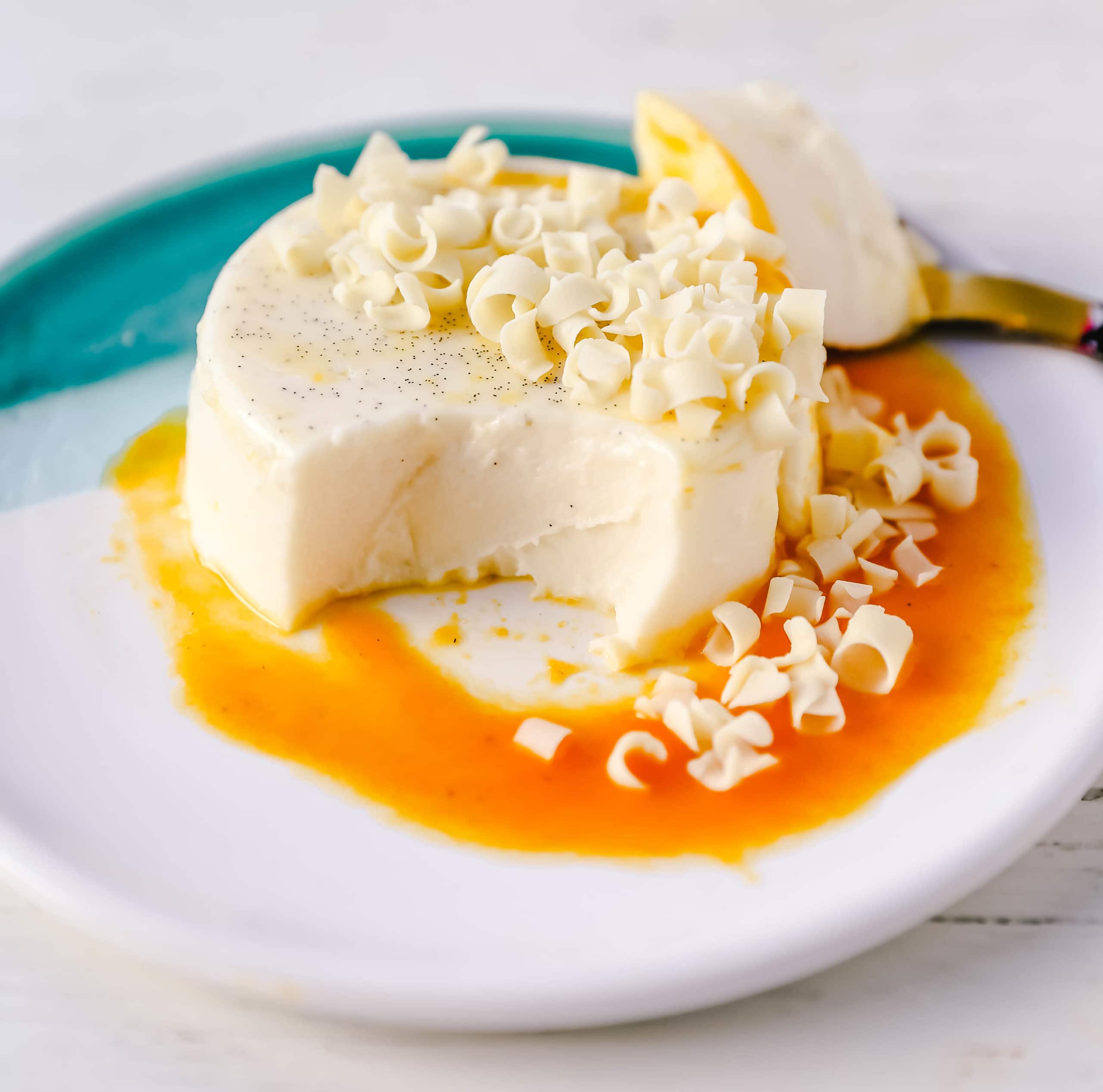 Panna Cotta
A silky smooth, creamy vanilla bean dessert made with cream, sugar, gelatin, and vanilla beans. An Italian favorite dessert!
This is one of the most simple desserts you can make yet it is so stunning, elegant, and just looks fancy pants. You will knock the socks off of your guests when you pull out this gorgeous and delicious dessert!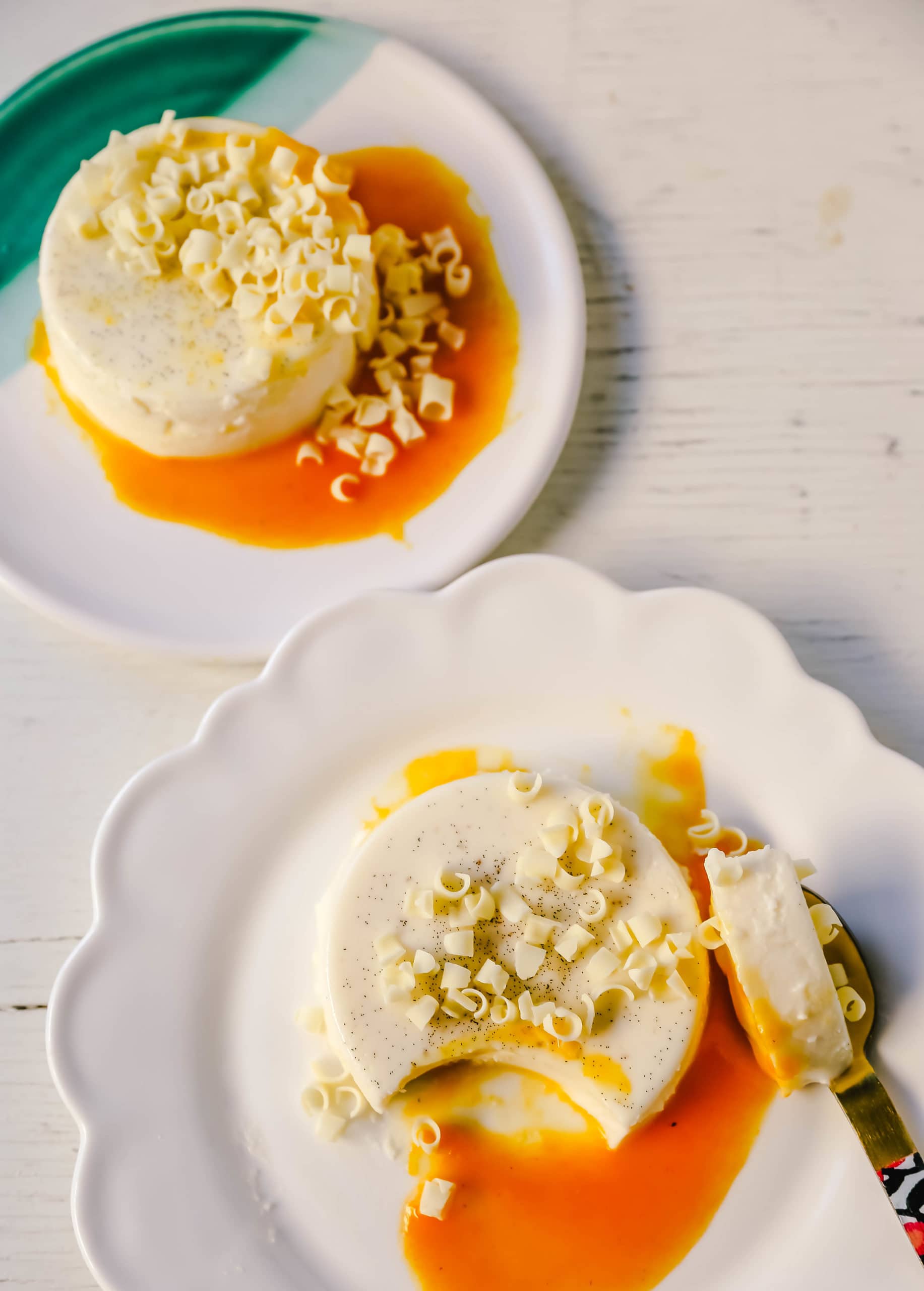 What is Panna Cotta?
Panna cotta is an Italian dessert made with sweetened cream and thickened with gelatin and placed into molds to chill and then inverted to serve. It originated in Italy and its name literally means "cooked cream."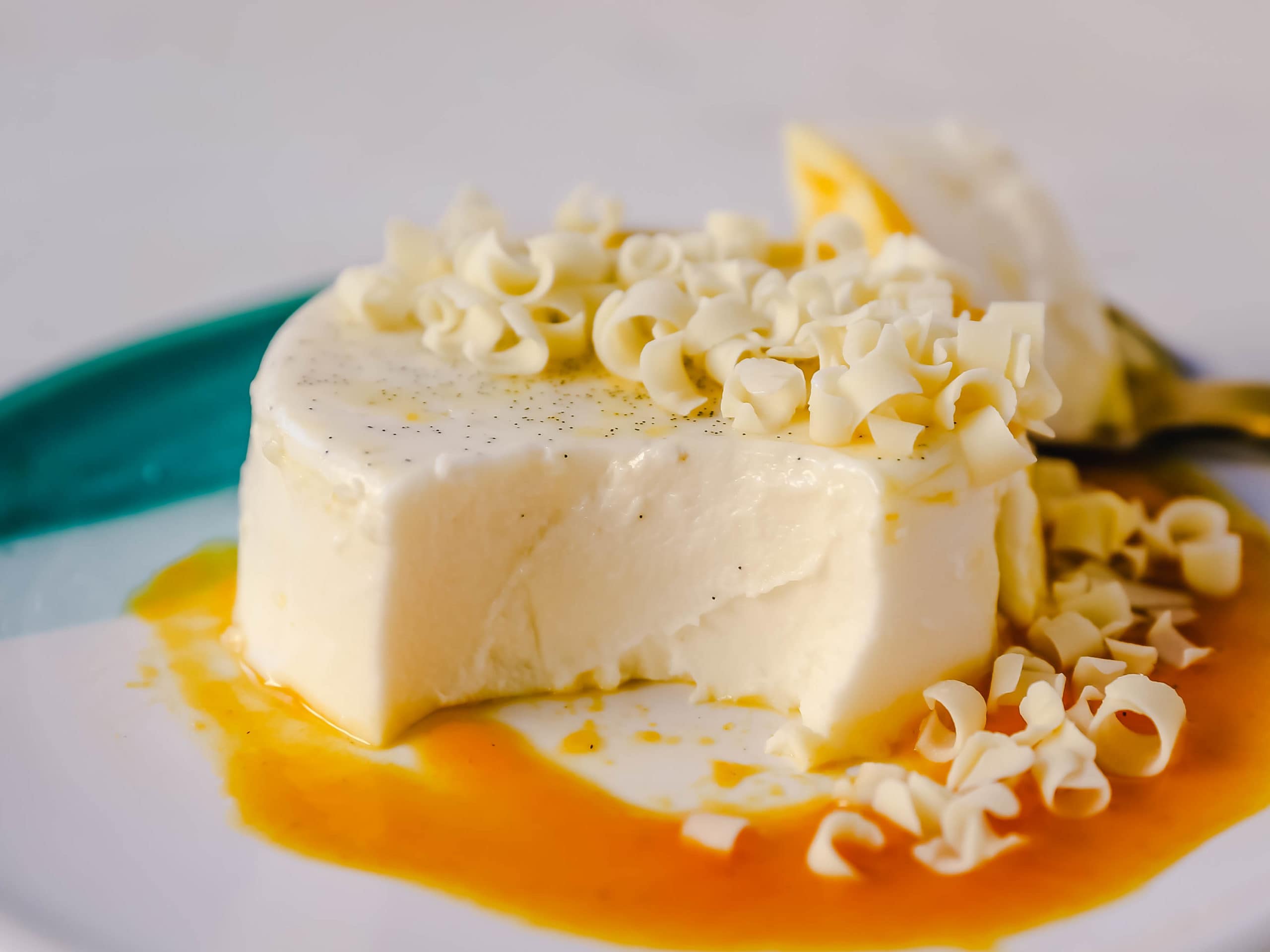 What ingredients are in Panna Cotta?
The ingredients needed to make panna cotta are so simple -- heavy cream, sugar, gelatin, and vanilla. That's it! The results are a perfectly creamy, silky smooth dessert that can be infused with so many flavors.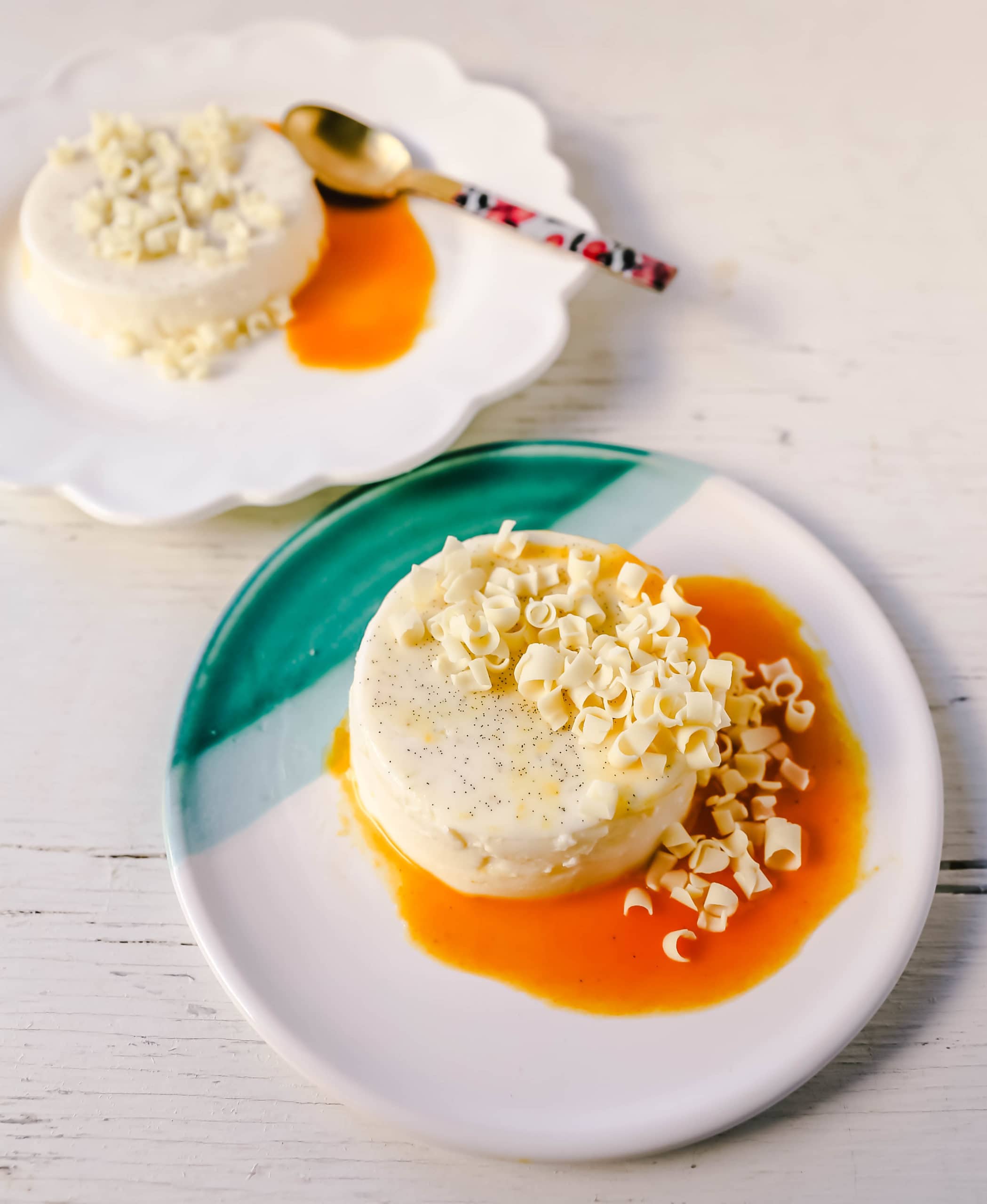 I love to make this dessert and then top it with all different types of fruits. Here are some vanilla panna cotta topping ideas:
Passionfruit Panna Cotta -- vanilla bean panna cotta with a passion fruit sauce and white chocolate curls
Berry Panna Cotta -- vanilla panna cotta with a berry coulis and fresh berries
Tropical Panna Cotta -- coconut-infused panna cotta topped with a mango coulis and fresh mangoes and coconut flakes
Sea Salt Caramel Panna Cotta -- vanilla panna cotta drizzled with a homemade salted caramel sauce and sprinkled with sea salt flakes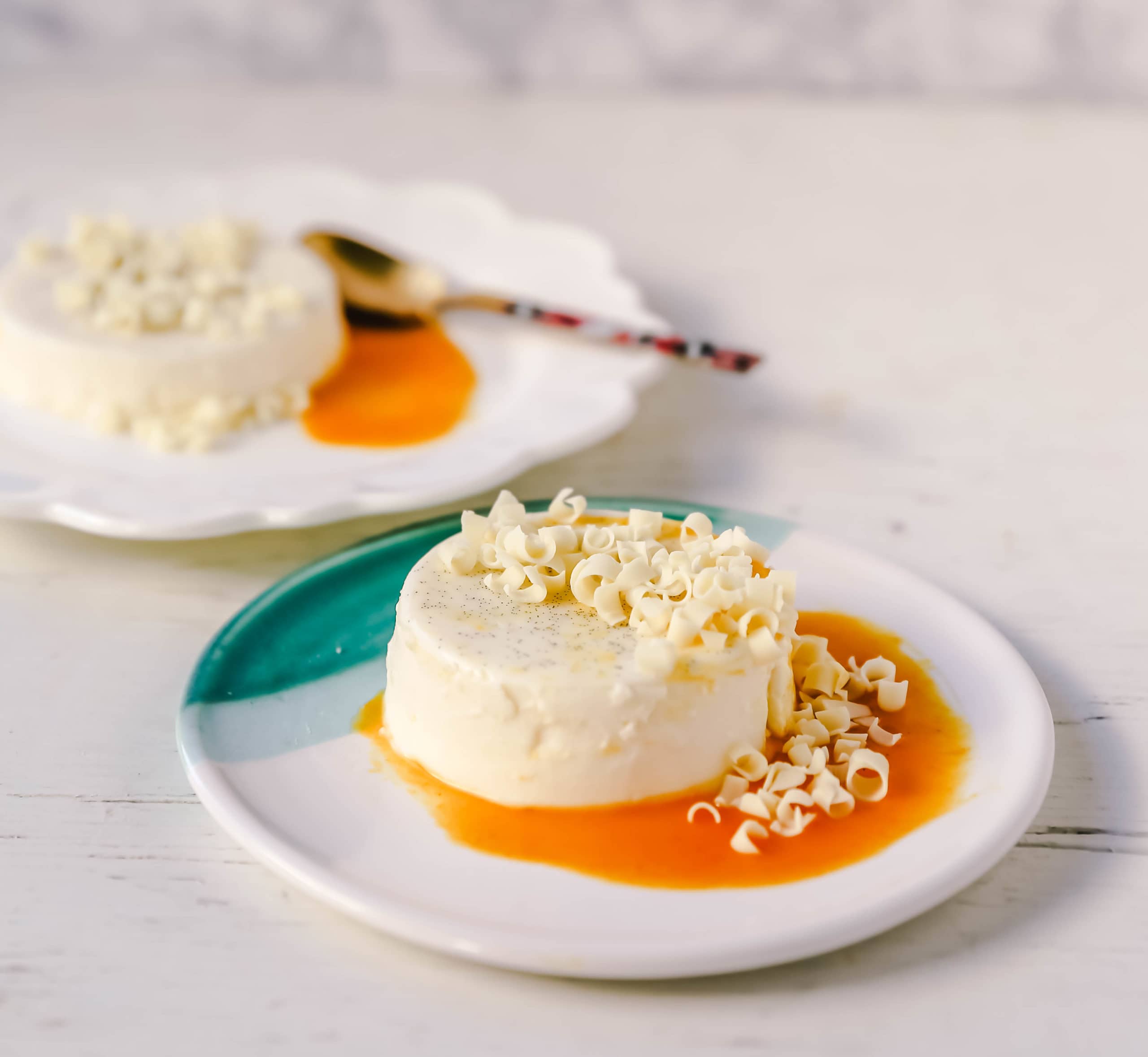 How to make Panna Cotta?
Start by sprinkling gelatin into a bowl with water and let stand for 1 minute to soften. If you want to ensure the gelatin is completely dissolved, place in a saucepan and heat over low heat until gelatin is dissolved.
In a large saucepan, bring heavy cream and sugar to a boil over medium-high heat. Once it begins to boil, remove from heat and stir in gelatin mixture and vanilla. I love to use vanilla beans, vanilla bean paste, or pure vanilla extract. I find that since there aren't many ingredients in this panna cotta recipe, this is the time when vanilla beans or vanilla bean paste really shines.
Divide the cream mixture into four ½ cup ramekins. Let the mixture come to room temperature before putting in the refrigerator.
Cover and let chill for at least 4 hours to allow time to set-up.
To serve and invert on a plate, dip ramekins into a bowl of hot water for several seconds. Run a knife along the edge of each ramekin and invert onto the center of a serving plate.
Top with your favorite fresh fruits or sauce.