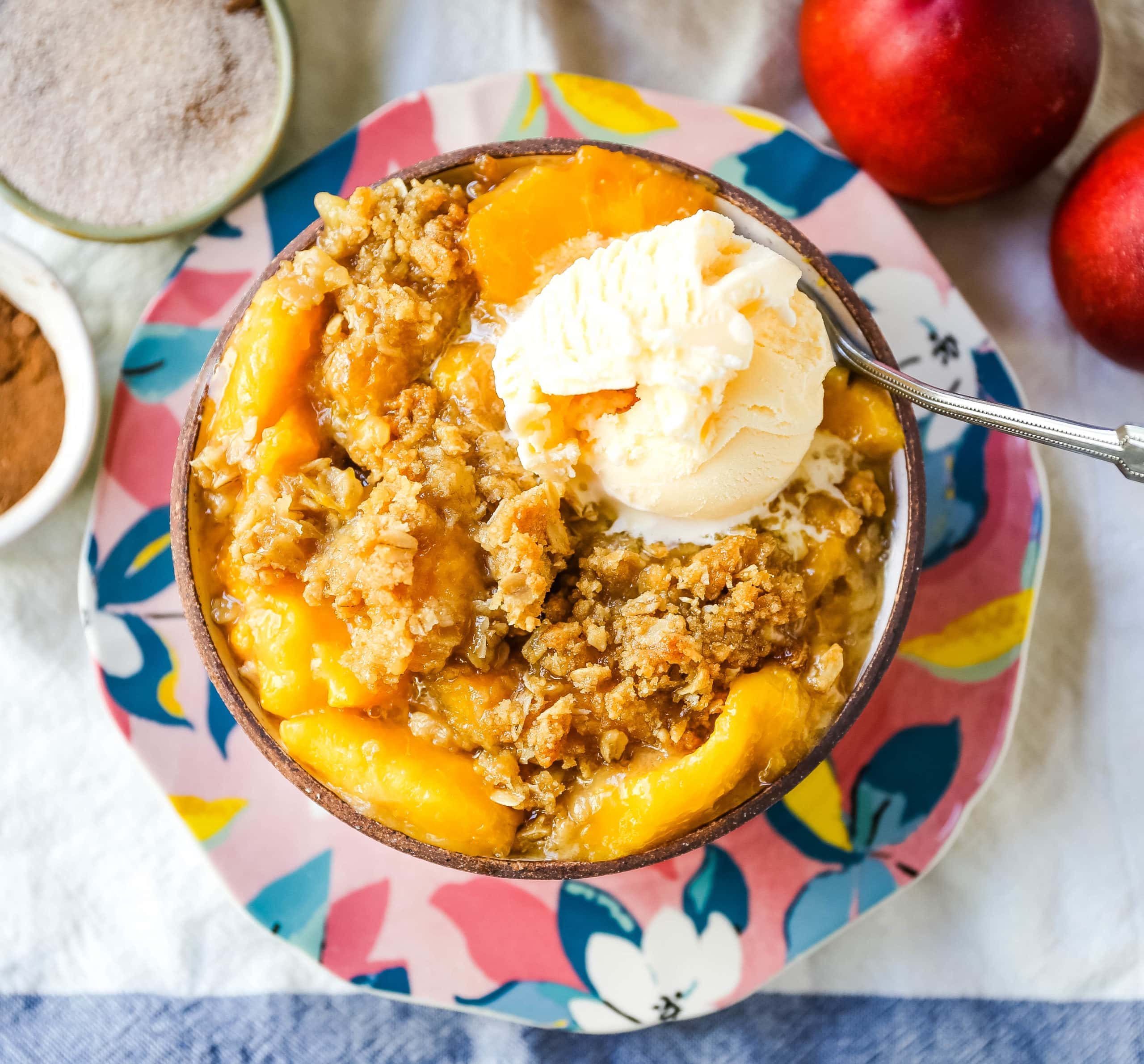 Peach Crisp
Fresh sweetened peaches with a brown sugar oat crumble topping with creamy vanilla ice cream. The perfect summer dessert!
Oh, it is PEACH SEASON and I am here for it. This is the time of year that I have a large wood tray set out on my counter filled with only peaches. We get our fill of peaches and nectarines during the summer!
Since I grew up amongst so many big eaters, my Mom was known for her peach or apple crisps. She would cover an entire sheet tray with fresh fruit and then make oatmeal crumble topping to sprinkle on the top and bake it until it was bubbly and warm. We would top it with a big dollop of vanilla ice cream and literally eat this same dessert most Sunday nights. It was a summer tradition!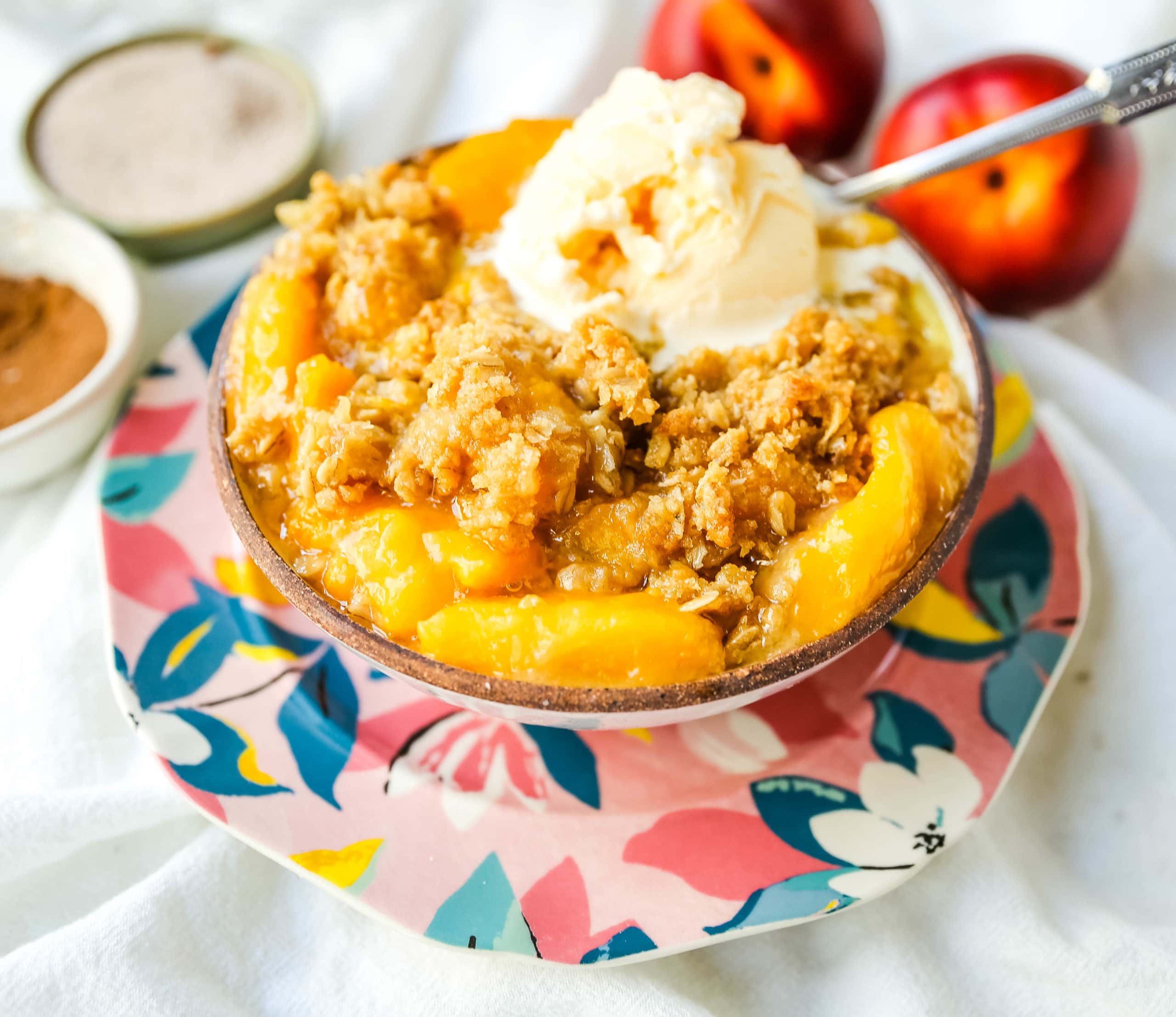 I have shared my 4-ingredient PEACH DUMP CAKE recipe which is more like a peach cobbler and is seriously amazing. You will also find a NECTARINE BROWN SUGAR CRISP recipe on Modern Honey which is super similar but with a few changes to put it over the top. You can read about how I crashed and burned in my presentation at a baking event in NYC when I served a variation of this dessert. You live and learn! 🙂
The beauty of a peach crisp is that it completely highlights the peaches. They are definitely the star ingredient and the crumble topping just gives it a sweet, chewy, and slightly crispy element to pair perfectly with the juicy, ripe peaches.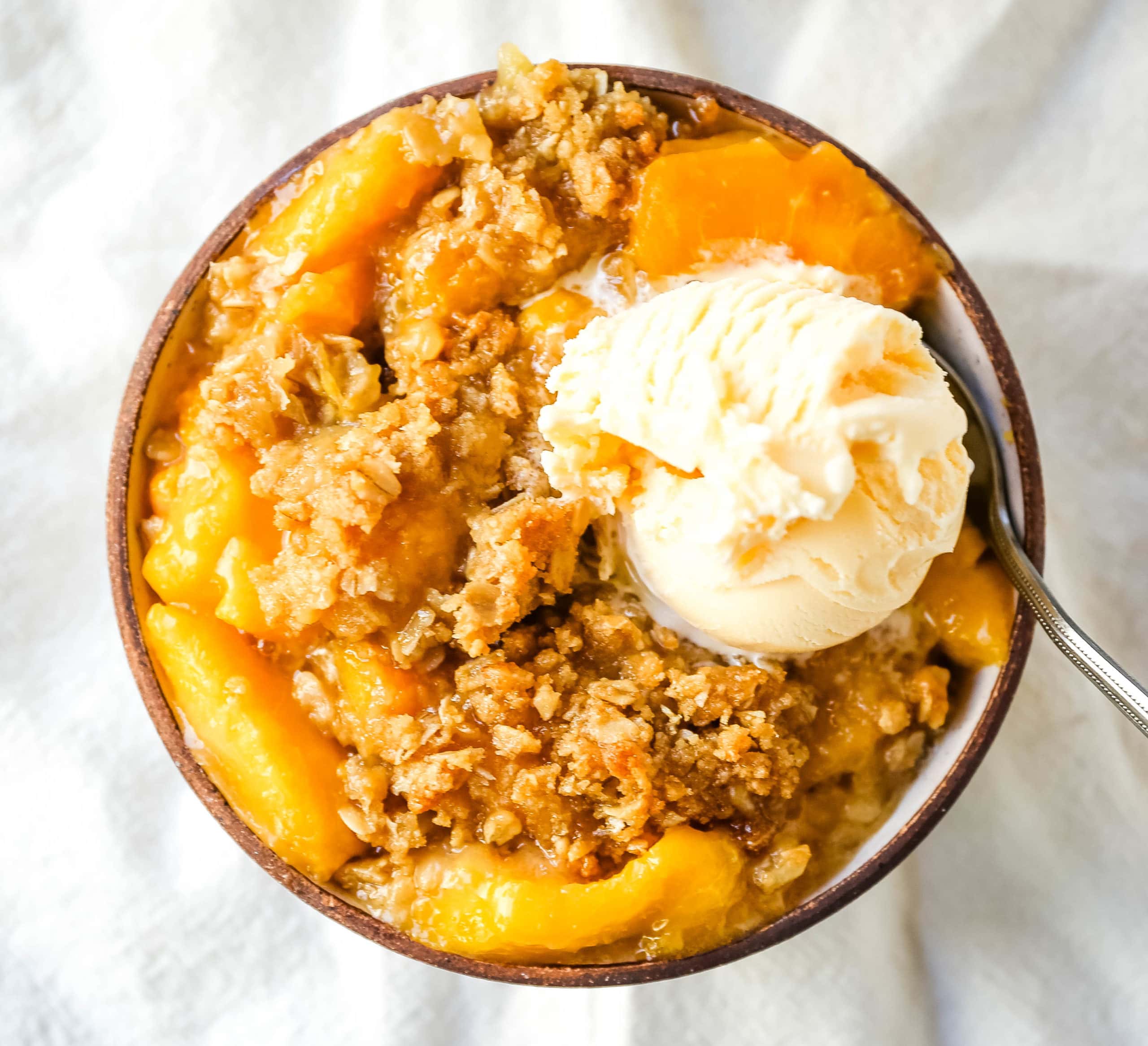 The crumble topping is made with sweet cream butter, rolled oats, flour, brown sugar, and sugar. You are going to be fighting for the most crumble topping!
I prefer to use fresh peaches in this peach crisp recipes but you can use canned or frozen. I lightly sweeten the peaches and then use a small amount of cornstarch to thicken the sauce since the peaches will give off a lot of juices. If you add too much cornstarch or flour, you will end up with a pasty, gummy type of sauce and we want to steer clear of that!
If you want to add chopped pecans to this peach crisp, feel free to do so. Some people prefer the extra crunch pecans add to the oat crumble topping.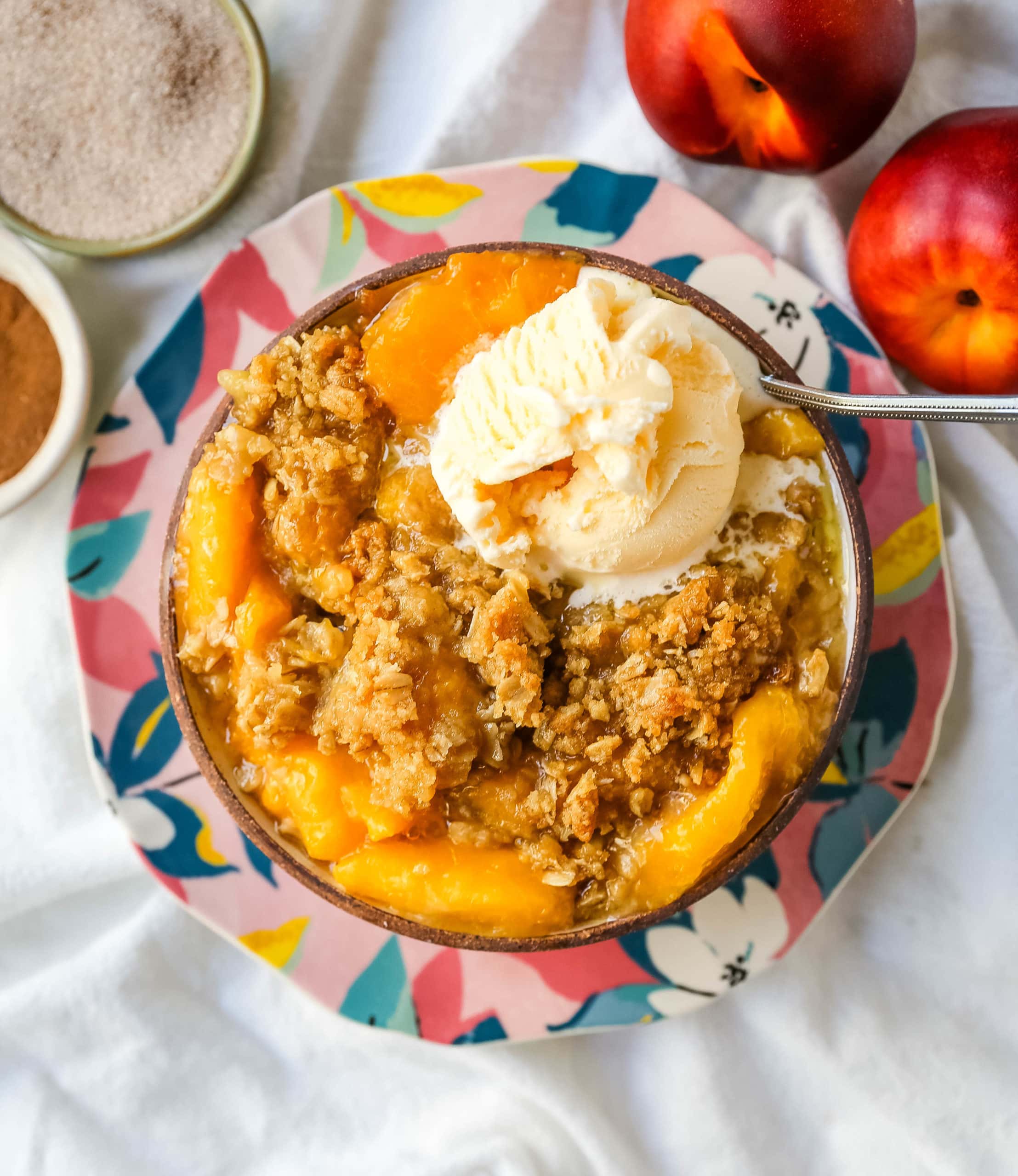 I love to hear from you! If you make this recipe, please be sure to leave a comment and give this recipe a rating. Sign up for my newsletter below so you never miss a recipe. Thank you for following along! I truly do have the greatest readers. FOLLOW ME ON: INSTAGRAM --- FACEBOOK --- PINTEREST