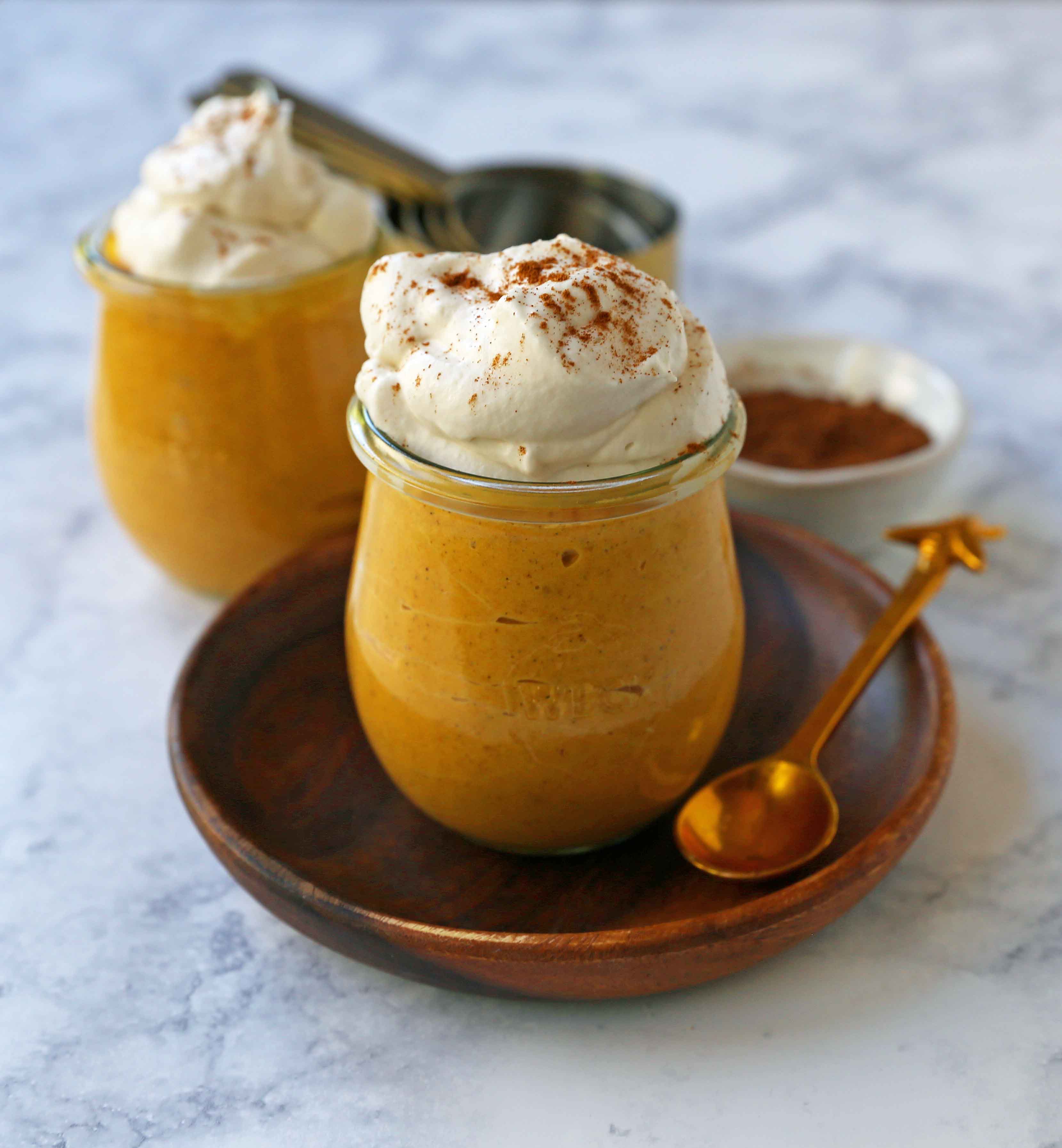 Pumpkin Cheesecake Mousse
This no-sugar-added creamy pumpkin cheesecake mousse is the perfect no-bake pumpkin dessert 
Thanksgiving is around the corner and sometimes you need a no-sugar, gluten-free pumpkin dessert that will still wow your guests. I wanted to create a super simple lower-carb dessert with all of the pumpkin flavors. This had my family asking for seconds and they didn't even miss the sugar! If you are looking for a gluten-free pumpkin pie alternative dessert, this pumpkin mousse is for you!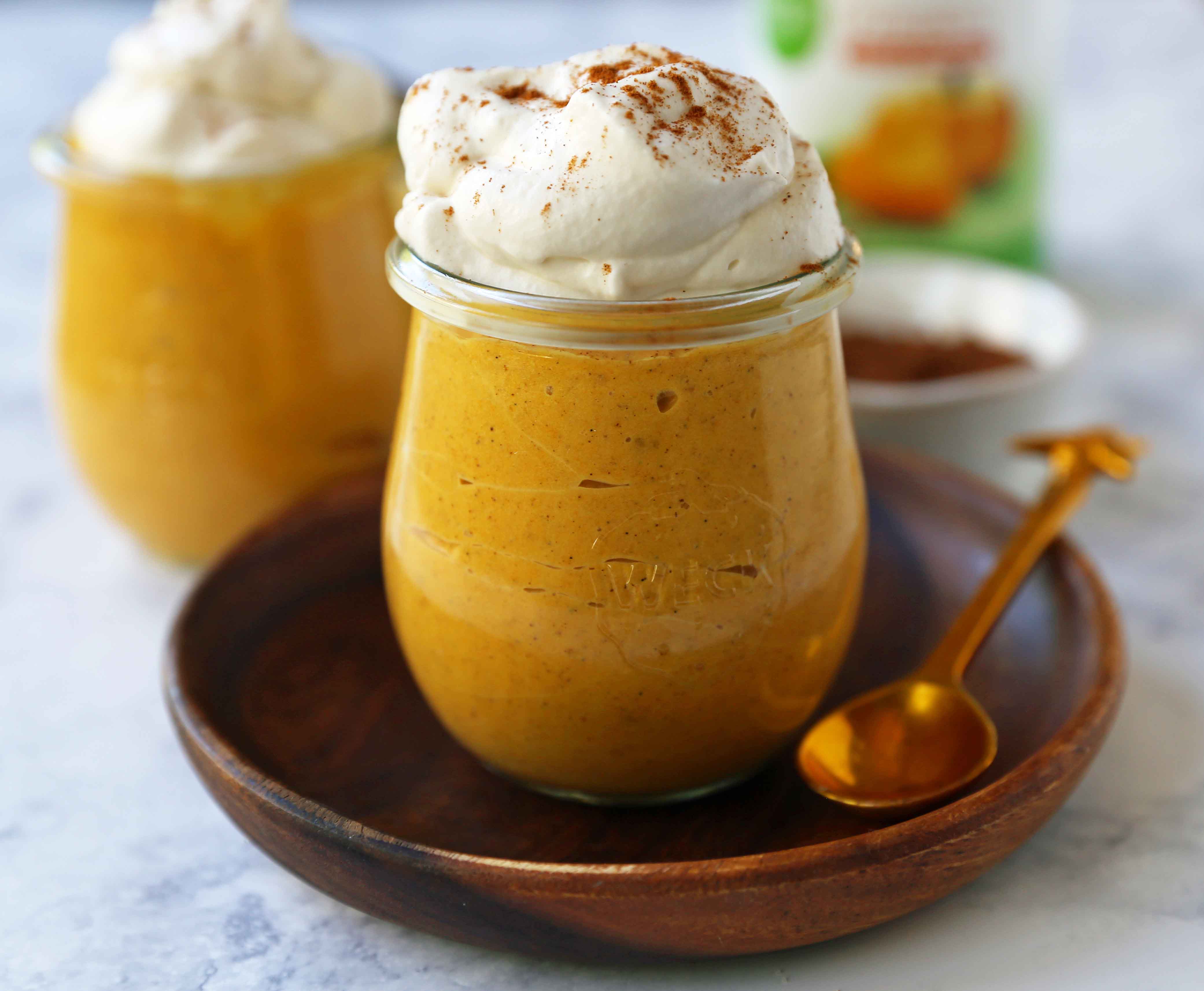 This Pumpkin Cheesecake Mousse is made with pumpkin puree, cream cheese, sweetened with 100% real maple syrup, pumpkin pie spice, vanilla, and cream. It is velvety smooth and melts in your mouth.
This Pumpkin Cheesecake Mousse starts with Simple Truth Organic 100% Pure Pumpkin Puree. Did you know that pumpkin is incredibly good for you? One ½ cup serving has 280% of your Vitamin A daily intake. Bring on the pumpkin! You can find the Simple Truth Pumpkin at your local Fry's or Kroger stores.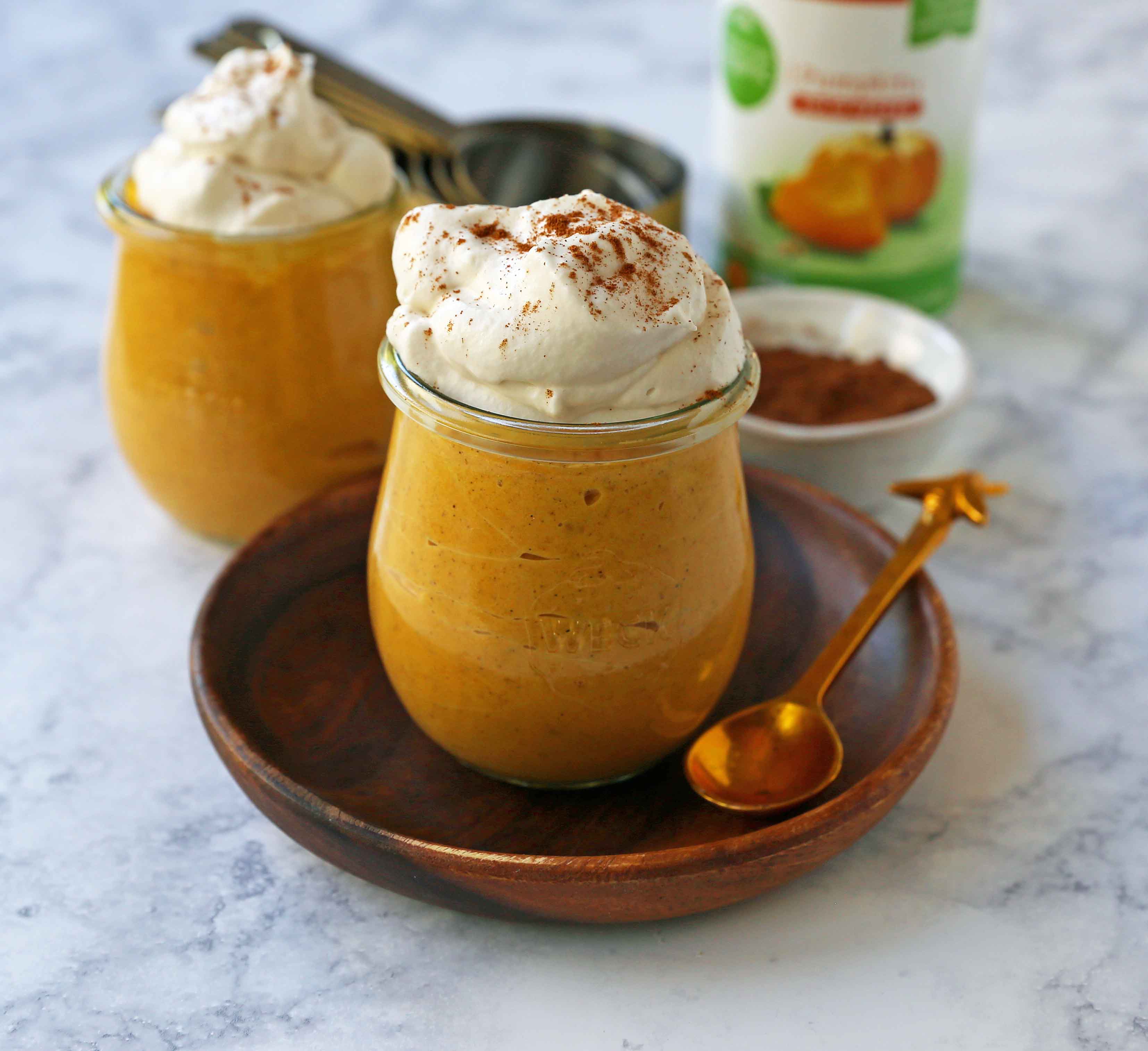 The pumpkin is whipped with cream cheese and heavy cream so it is extra rich and creamy. To bring some sweetness without adding sugar, I reach for 100% real maple syrup which is an all-natural sweetener. It is also known to be a perfect pairing with pumpkin. Vanilla extract and pumpkin pie spice bring some warmth to the dessert.
If you aren't watching your sugar intake, feel free to swap out the maple syrup for sugar. If you are looking for a low-carb option, reach for Swerve sugar replacement.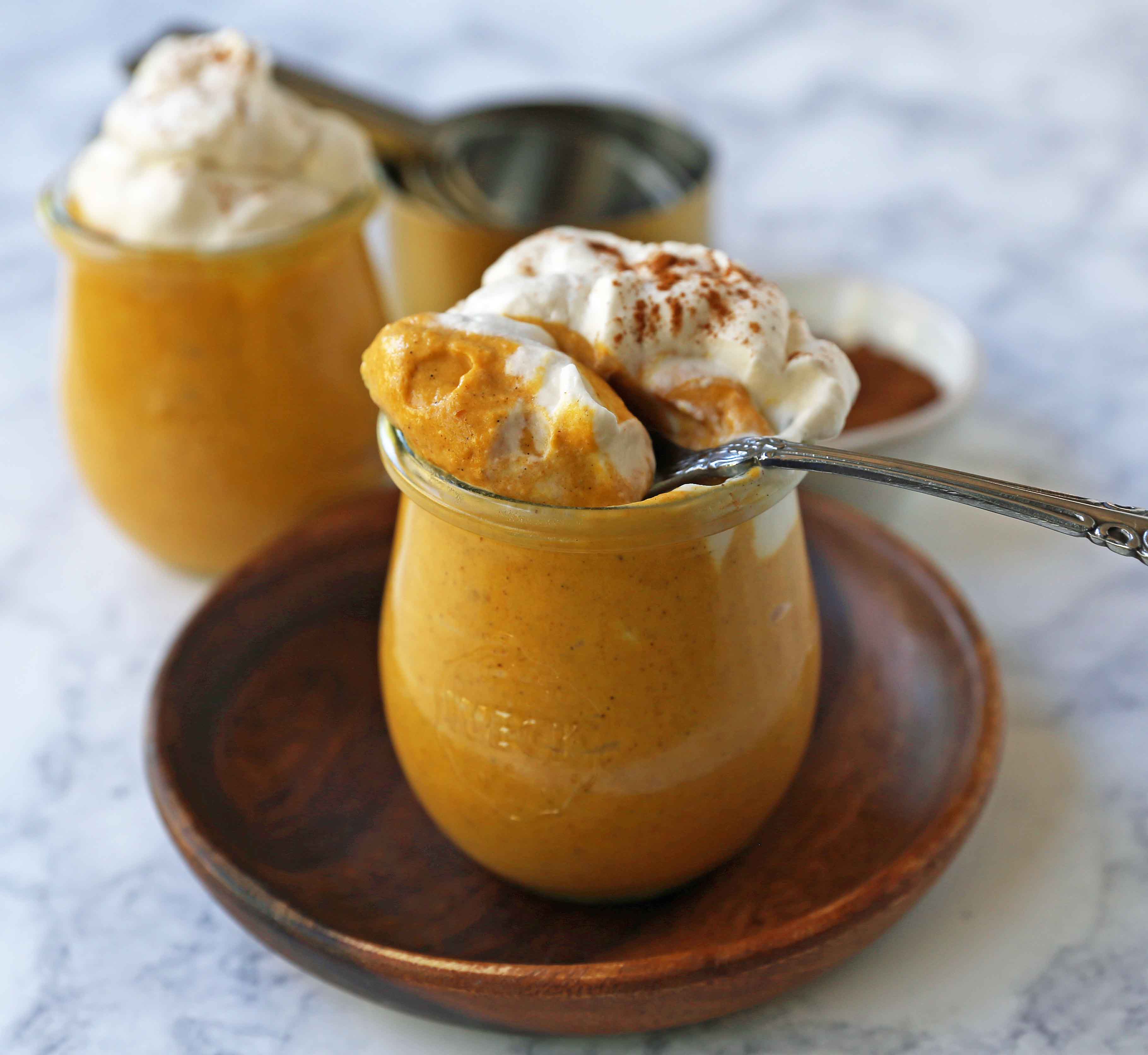 The beauty of this dessert is that it is not only easy but it can be whipped up in 10 minutes. This no-bake pumpkin mousse just needs a little time to set-up and chill in the refrigerator and then it is ready to be devoured.
I love to top it with homemade fresh whipped cream. It is so quick and easy to make it from scratch and it makes such a difference! Sprinkle a touch of cinnamon on top for a touch of warmth.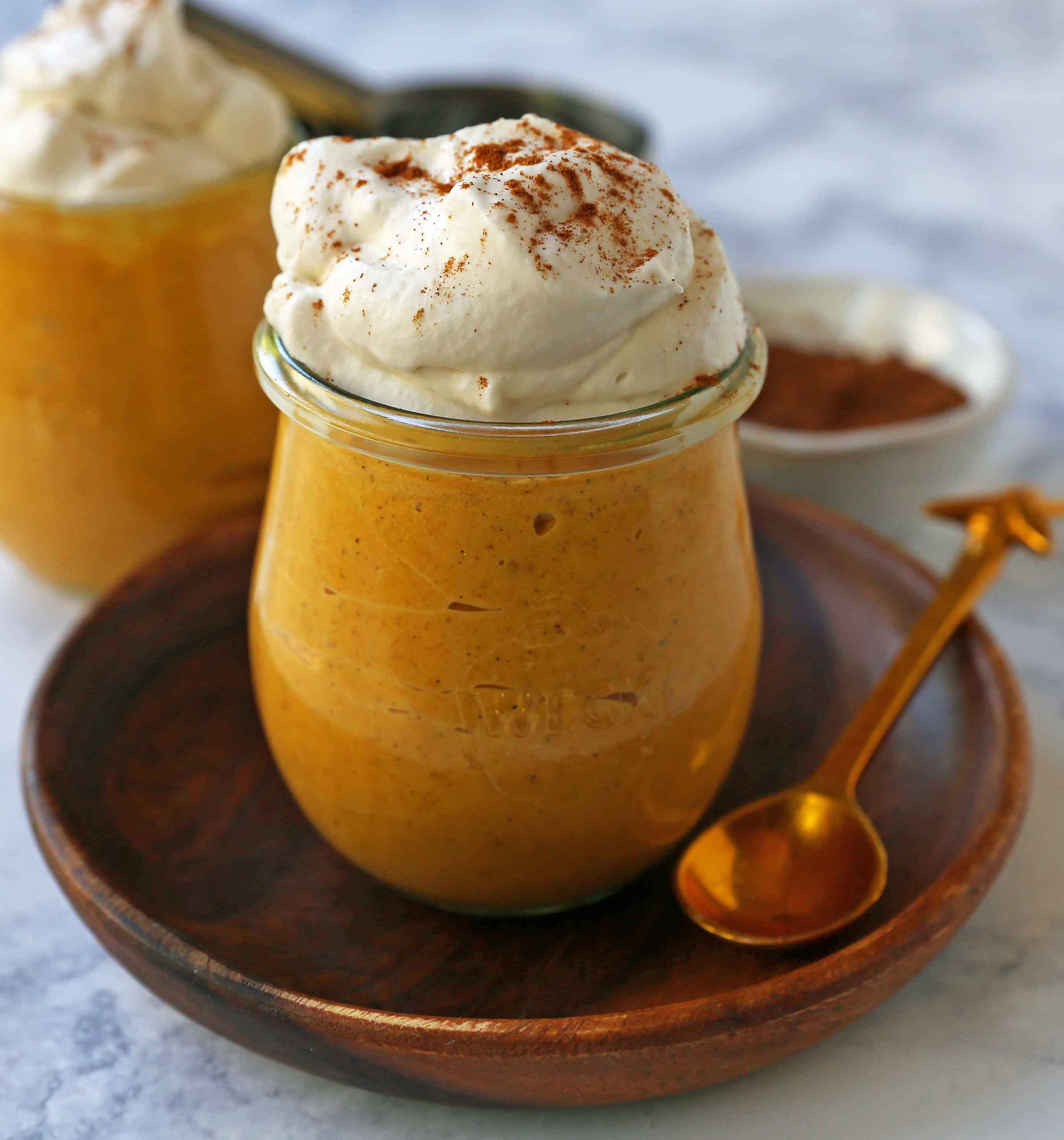 You can find all of these Simple Truth ingredients at your local Fry's or Kroger store.  I love using the OptUP app to find out the better for me options. It is so helpful to compare products and better for us options for my family. It is an incredible resource...and it's free!  If you love saving money, you can find wellness coupon savings by clicking here.
If you love pumpkin and are looking for the BEST Pumpkin Pie Recipe EVER, click HERE.
I love to hear from you! If you make this recipe, please be sure to leave a comment and give this recipe a rating. If you make any of my recipes, tag me on Instagram @modern_honey and use #modernhoney so I can see your creations. It's one of my favorite things seeing you make these recipes in your own kitchen. Sign up for my newsletter below so you never miss a recipe. Thank you for following along! I truly do have the greatest readers. FOLLOW ME ON:   INSTAGRAM --- FACEBOOK --- PINTEREST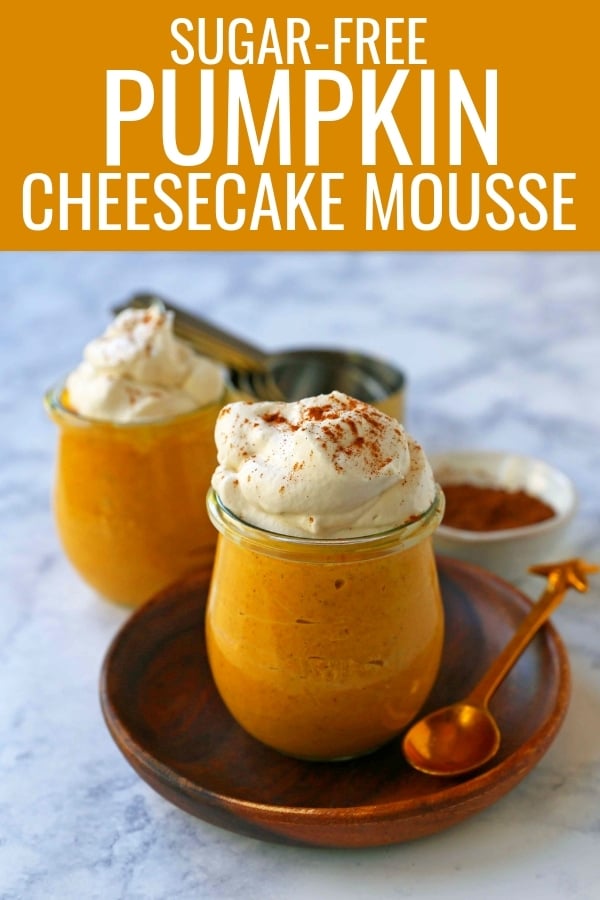 I hope you love this pumpkin mousse recipe, my friends!
This post is sponsored by Kroger. All of the opinions stated above are my own.