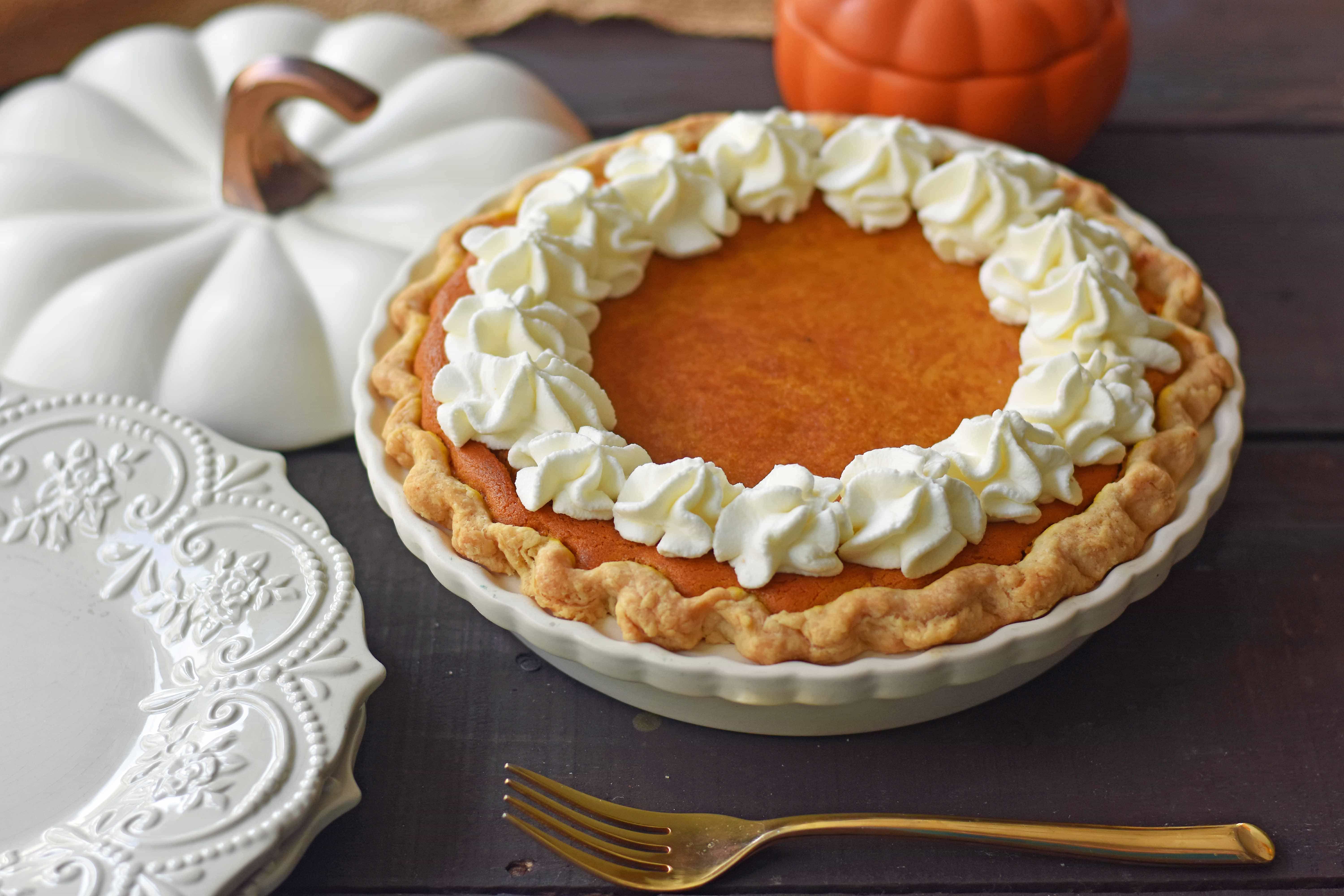 The BEST PUMPKIN PIE RECIPE
Award-winning creamy pumpkin pie recipe has a secret ingredient to make it extra special!
I spent most of my life making the pumpkin pie recipe on the back of the Libby's pumpkin can. It is a yummy recipe and produces a classic pumpkin pie. But it might just be a tad boring. Most of my kids reach for any other pie but pumpkin so I set out to change it.
Last year, I made a simple perfect pumpkin pie using sweetened condensed milk. This year I decided to up the ante and really change up the classic pumpkin pie recipe. The result was pumpkin pie perfection.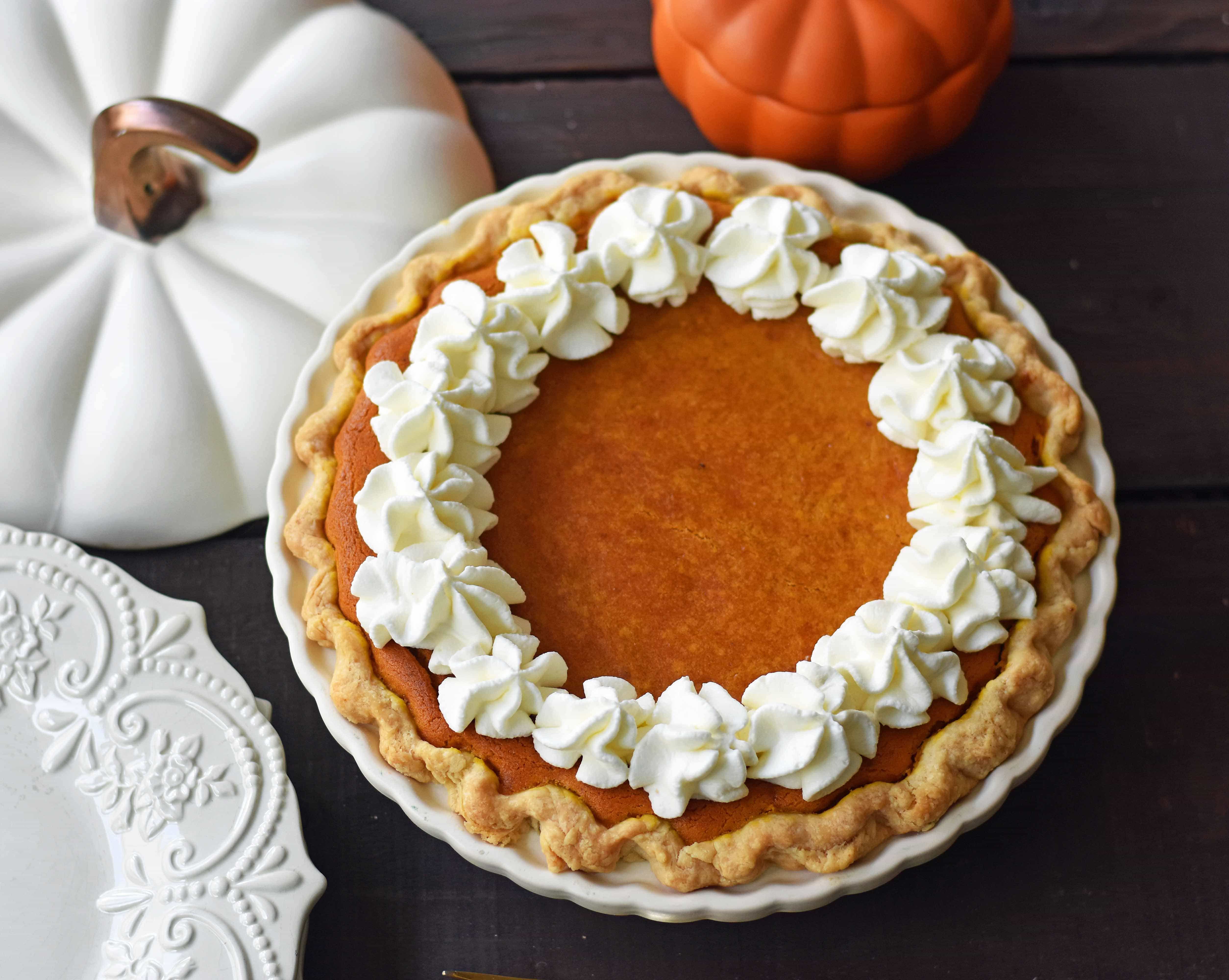 How to make the best pumpkin pie recipe:
So what makes this the best pumpkin pie recipe? Two ingredients -- Cream Cheese and Butter. Instead of using evaporated canned milk, we add cream cheese and butter. Duh. Why have I not thought of this before? The creamy cheese and butter add a touch of rich creaminess to the pumpkin pie. My son, Carson, who will NOT even touch pumpkin pie, is in hog heaven with this pie.
The cream cheese and butter also softens the strong pumpkin flavor. Don't you worry...it is still a perfectly pumpkin flavored pie but is much creamier than the original. When paired with a buttery flaky pie crust and fresh whipped cream, it just screams holiday.
This Best Pumpkin Pie Recipe actually just won 1st Place in the Pumpkin Pie Bake-Off competition -- Pumpkin Pie Bake-Off. What a fun surprise!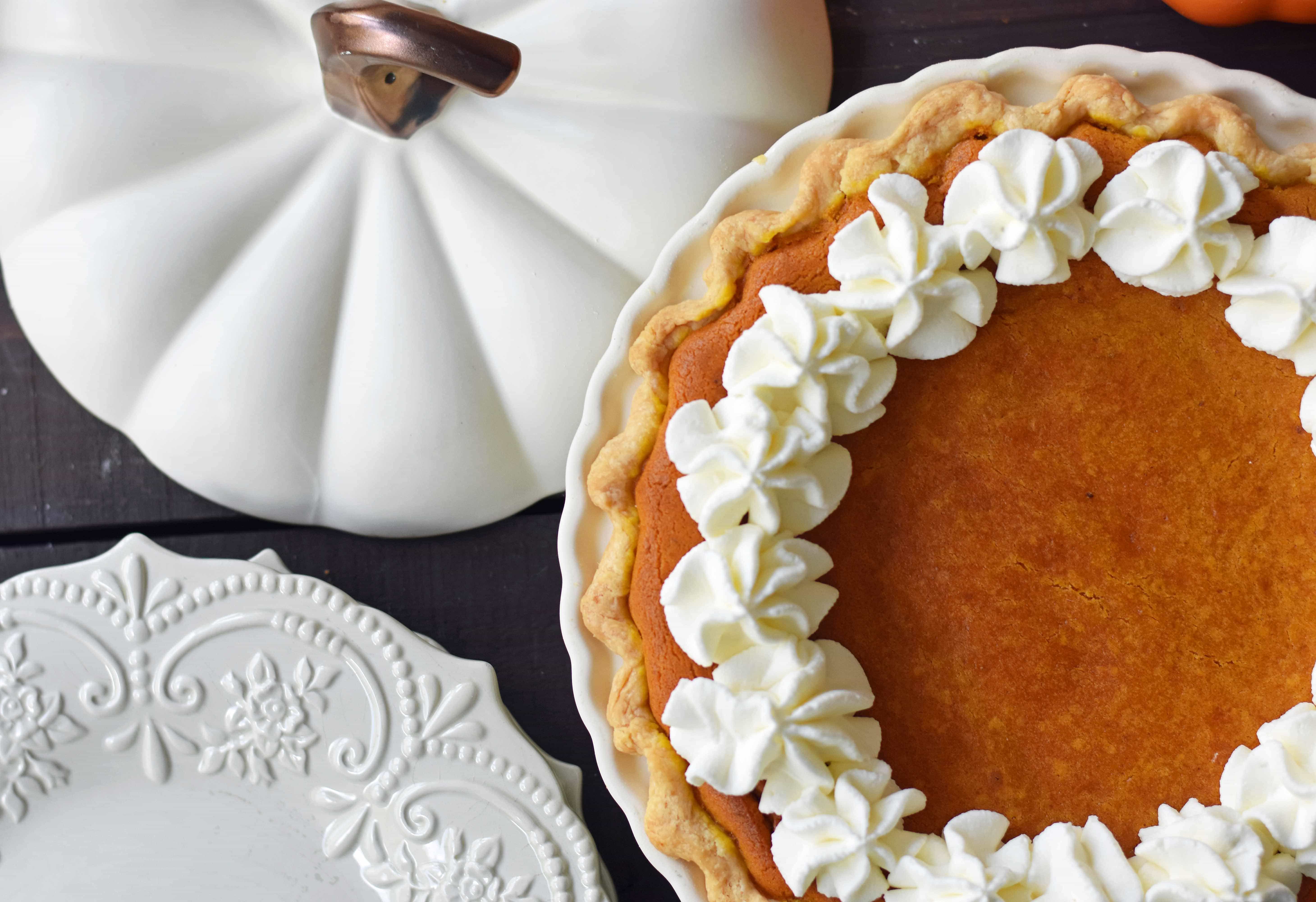 The best pumpkin pie recipe starts with a homemade all-butter pie crust. Click here for the recipe. I include step-by-step instructions on how to make butter pie crust. I use a deep-dish pie pan for this recipe since there is plenty of filling.
There's nothing like homemade whipped cream. It begins with heavy whipped cream, whipped until soft peaks form. Powdered sugar is added to sweeten it.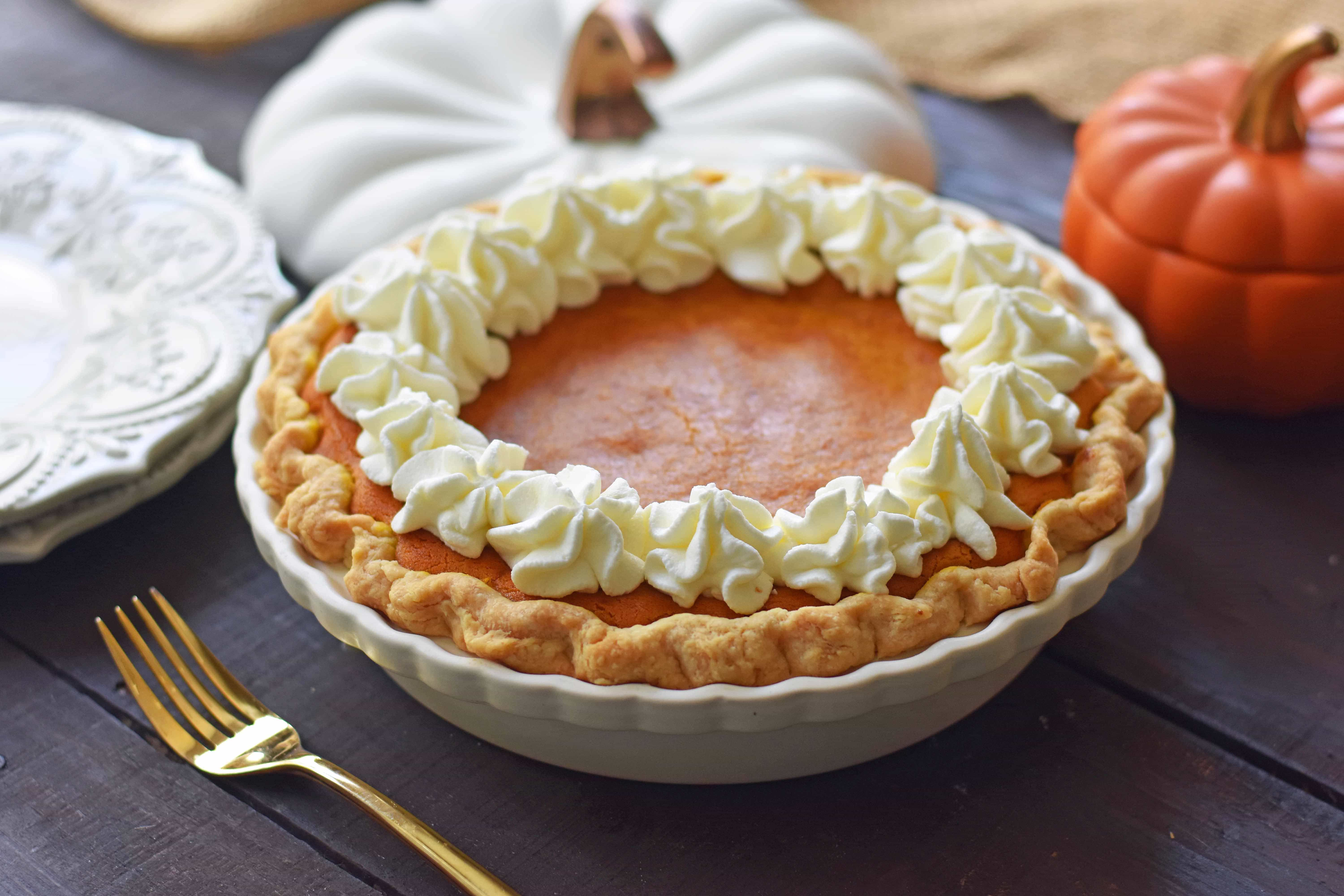 Find the recipe for the Best Pumpkin Pie Recipe here:
Click the links below for more pie recipes:
Caramel Apple Pie
White Chocolate Macadamia Chocolate Ganache Pie
Double Chocolate Marble Pie
The BEST Pumpkin Pie
Old-Fashioned Pecan Pie
Sweet Cherry Pie
Traditional Perfect Pumpkin Pie
Caramel Banana Cream Pie
PIN this IMAGE on PINTEREST:

Happy Baking, my friends! Find all of Modern Honey Thanksgiving Recipes on www.modernhoney.com/thanksgiving.