Pumpkin Dump Cake
A popular pumpkin dessert made with sweet pumpkin filling and topped with a buttery pecan topping. The easiest and best pumpkin dump cake recipe!
Let's embrace the pumpkin. It's that time of year to eat it til' our heart's content.  This Pumpkin Praline Butter Dump Cake is something that I have been making for years during the Fall months.  I like to pretend that it is crisp and cold outside and that I am apple picking in Vermont. A girl can dream! I devoured a bowl of it years ago at a youth event and begged my friend for the coveted recipe.  It's been my go-to pumpkin dessert ever since.
How do you make a Pumpkin Dump Cake?
It is beyond easy.  You start with pumpkin puree, evaporated milk, sugar, eggs, pumpkin pie spice and cinnamon. This creamy pumpkin layer is drizzled with a yellow cake mix, melted butter, and pecans. It is baked until the topping is warm and buttery. This perfect pumpkin dessert can be served with vanilla bean ice cream or sweetened whipped cream.
It is called a pumpkin dump cake because you literally dump all of the ingredients into a bowl. It couldn't be any easier; yet, you will WOW your guests with your culinary prowess.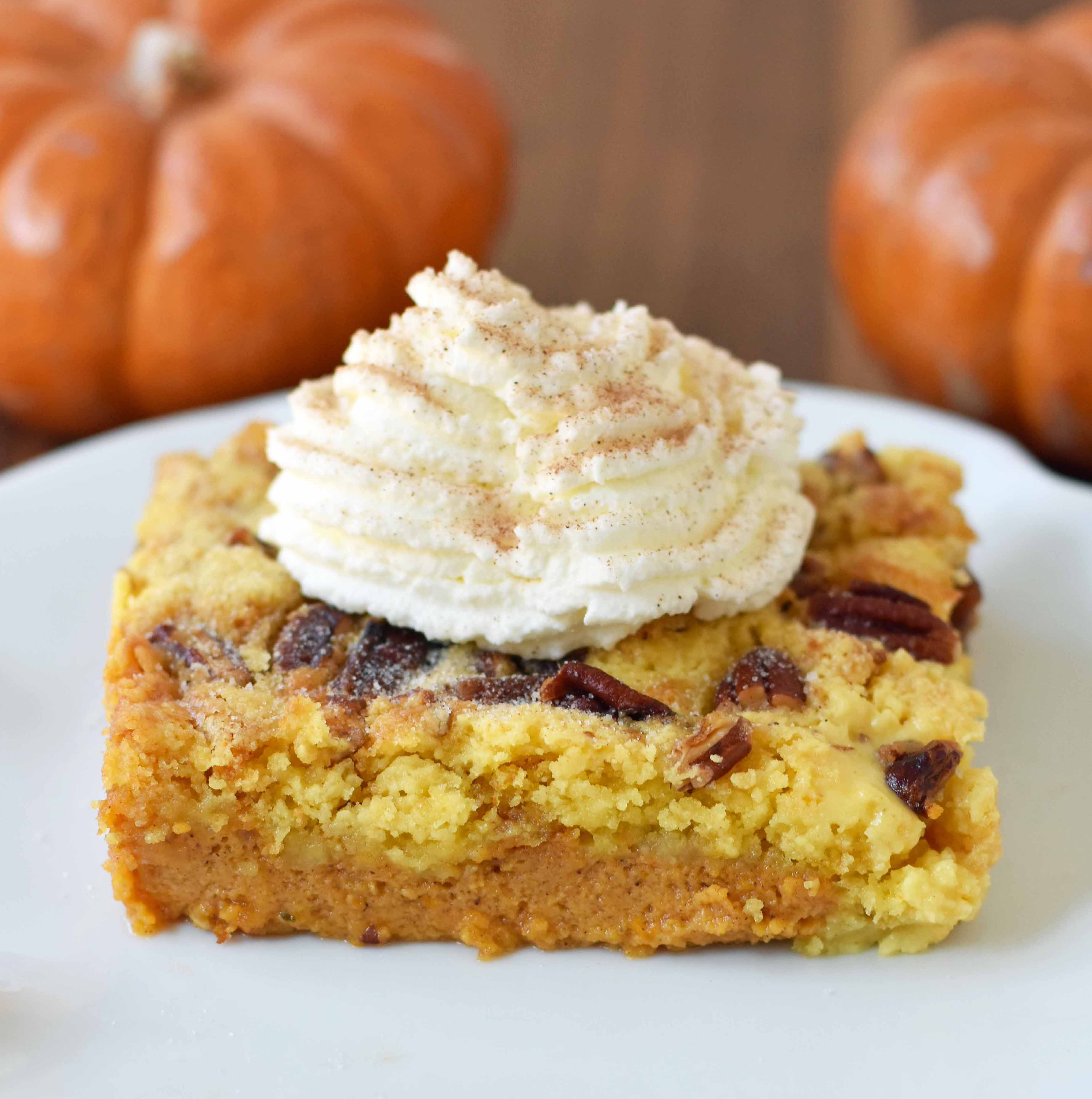 How long does it take to make a Pumpkin Dump Cake?
This Pumpkin Dump Cake can be put together in less than 10 minutes and then placed in the oven to bake.  You don't get much easier than this popular Fall dessert. This is literally the BEST Pumpkin Dump Cake Recipe EVER!
Just pick your favorite yellow cake mix and sprinkle it over the pumpkin custard filling. The melted butter and cake mix topping is definitely the game changer and pairs so perfectly with the creamy filling. The pecans add such a nice crunch but if you aren't a fan, leave them out.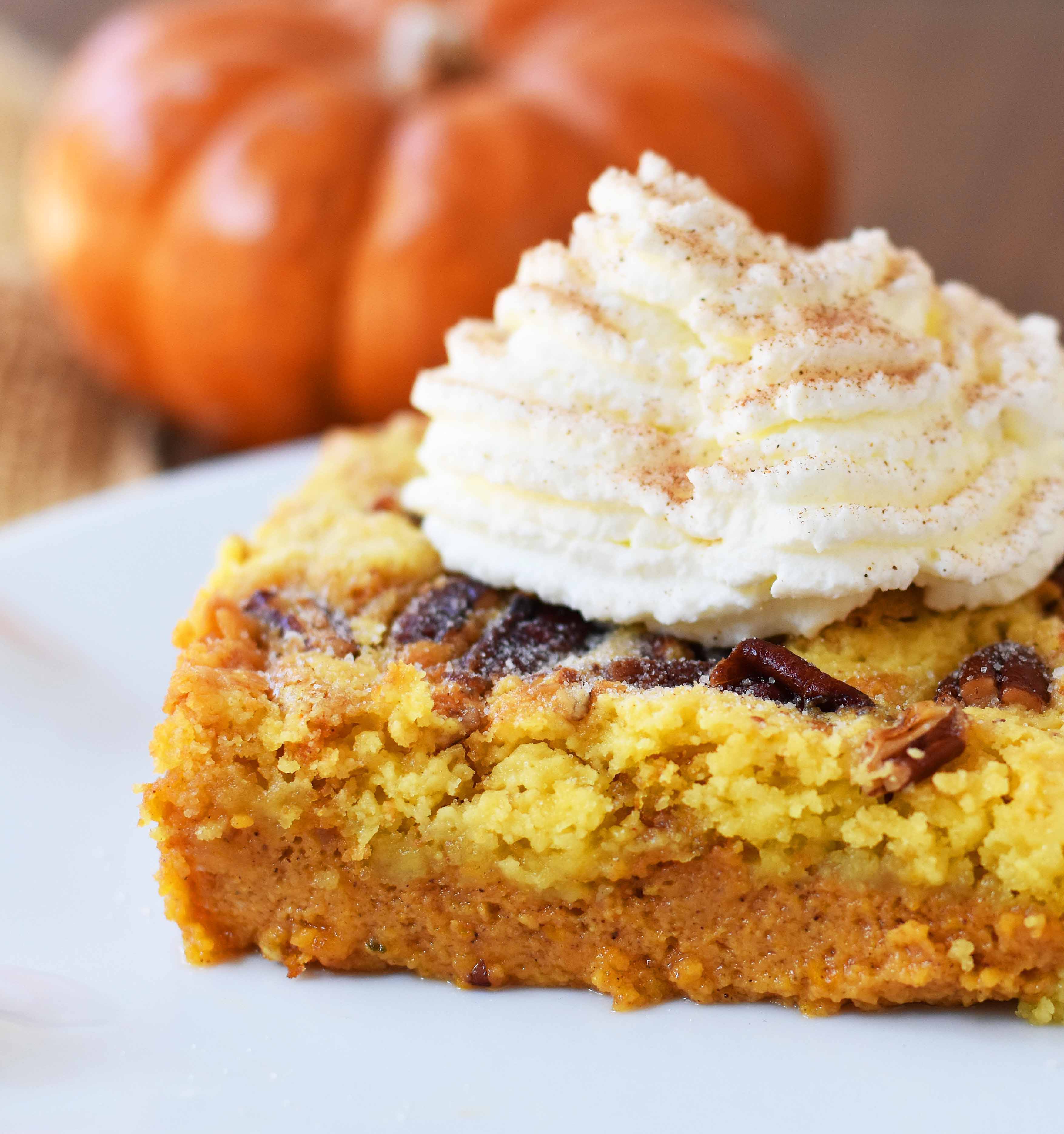 Anyone wearing sweatshirts out there? I am SO ready for the cooler weather and dream of picking pumpkins while wearing a flannel and boots. Hope you are feeling some Fall weather wherever you may be. Happy Baking, my friends! xo