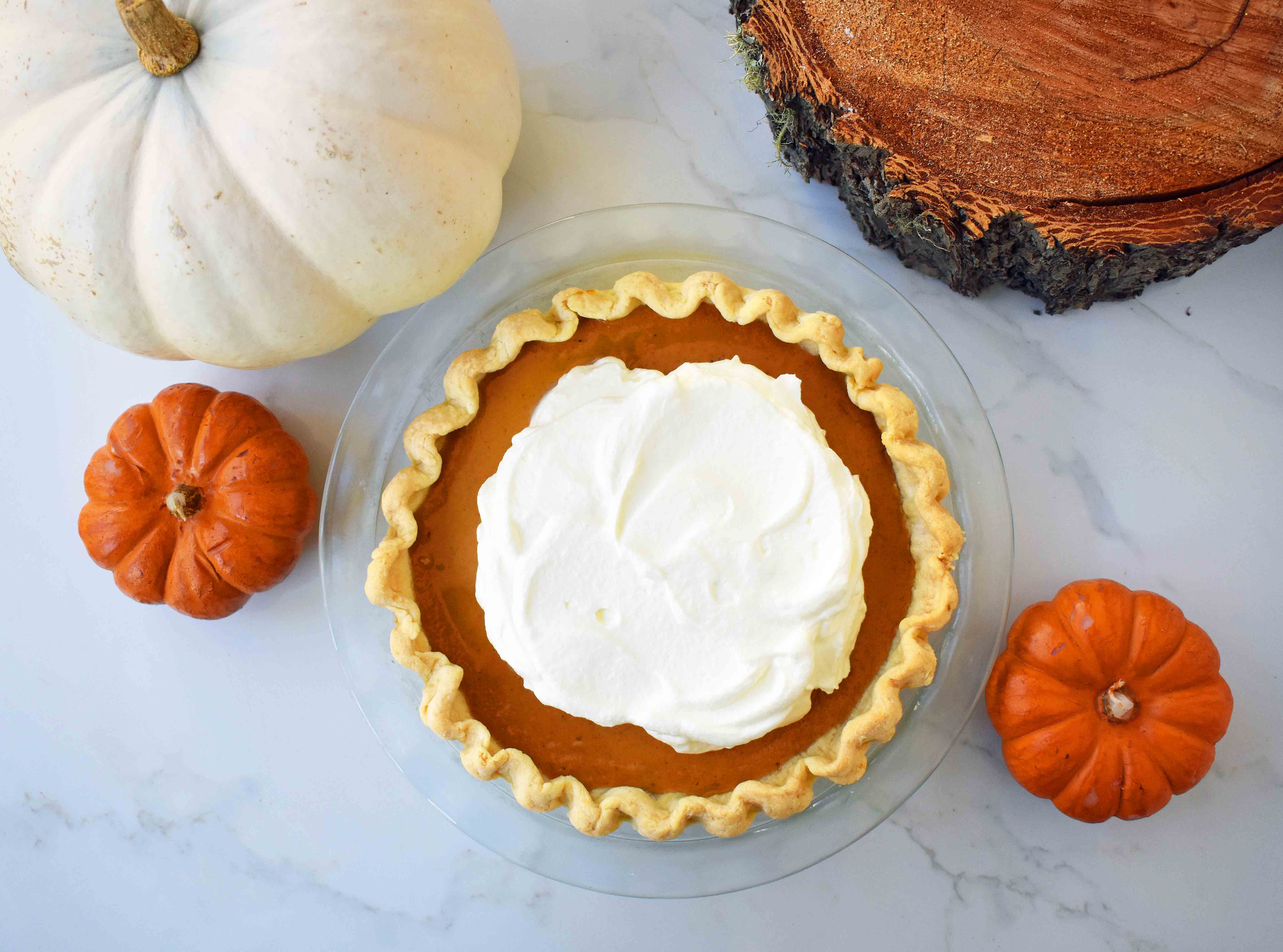 Pumpkin Pie is the quintessential Thanksgiving dessert.
For years, I used the pumpkin pie recipe on the back of the Libby's can to make my pumpkin pie. It always ended up to be a solid classic pumpkin pie but I was ready to experiment in the pumpkin pie department.
Enter sweetened condensed milk! Does anyone else eat it with a spoon straight out of the can? Beyond good.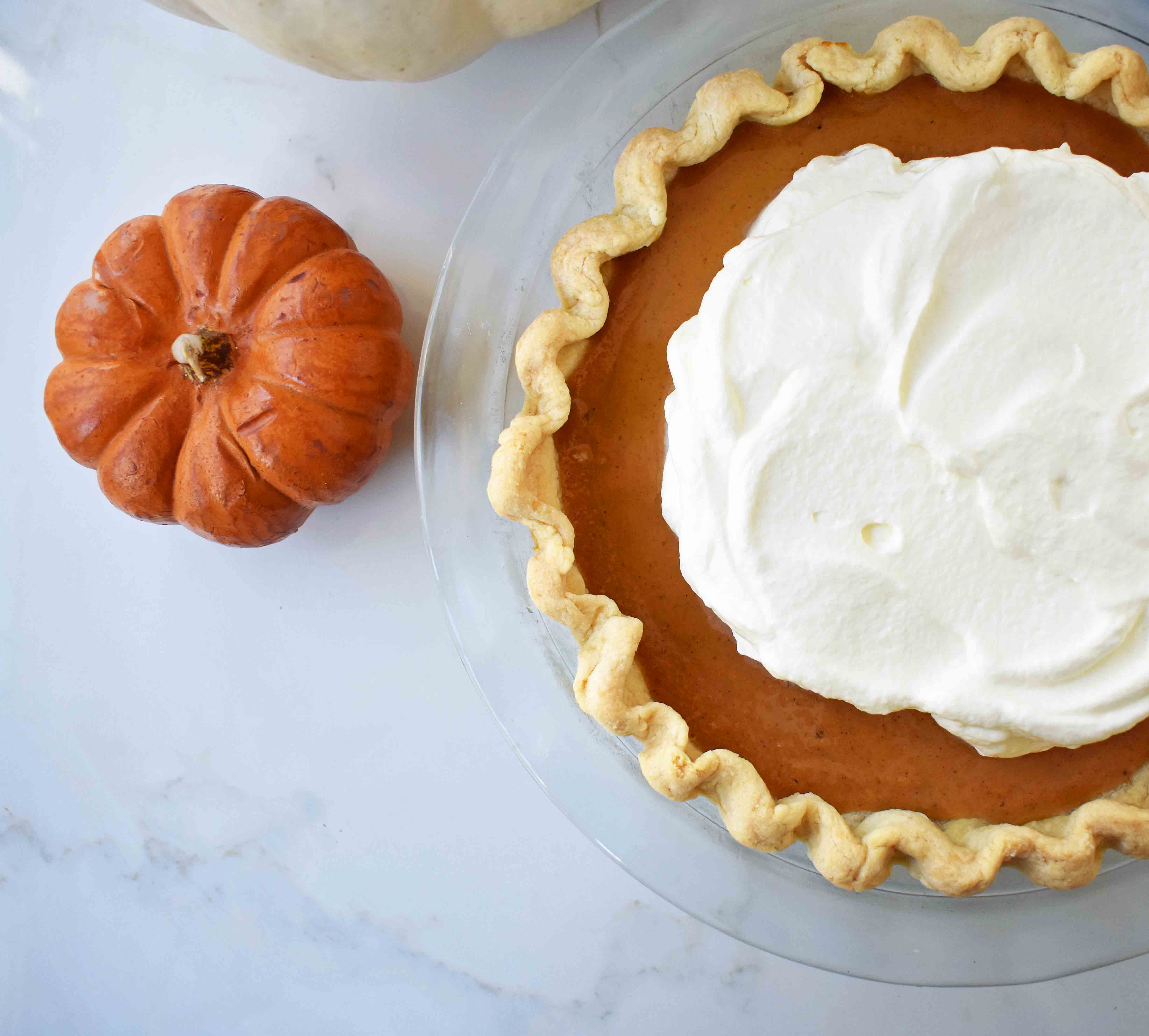 This Perfect Pumpkin Pie is super simple to make. It's literally dump everything in a bowl and stir. It starts with canned pumpkin, sweetened condensed milk, eggs, vanilla, and spices. The sweetened condensed milk makes is perfectly creamy and silky smooth.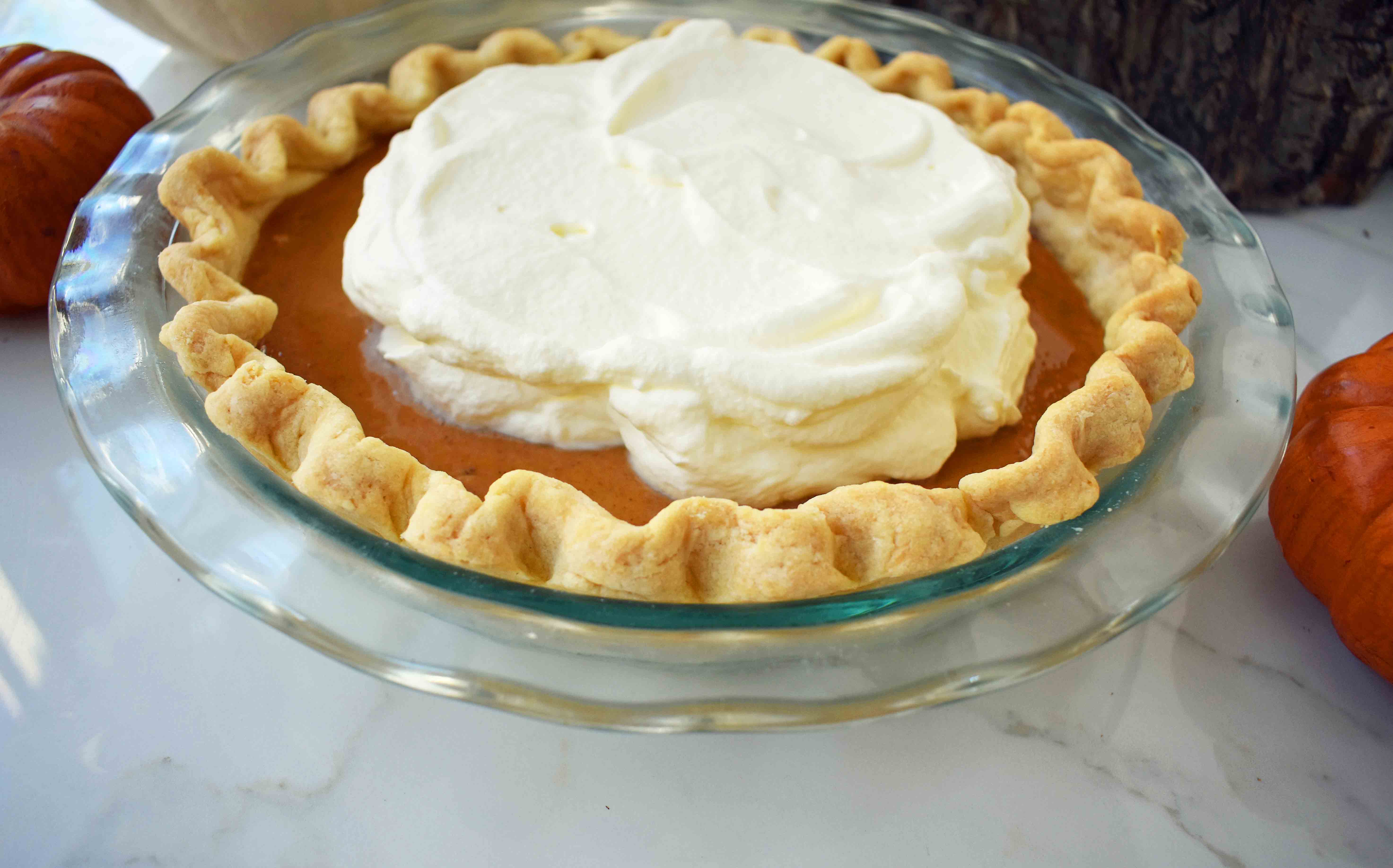 Don't underestimate the power of the pie crust. Homemade pie crust does make a huge difference and people will gravitate to the flaky, buttery crusts every single time. This All Butter Flaky Pie Crust is foolproof. I break down all of the steps to make perfect pie crust every single time.
One thing that deters people from making pie is the crust! The crust is the first thing to brown so I found that pie shields are a must. I taught a pie making class last week and all of the ladies there asked for my recommendations. So here you go! Click here for one of my favorite pie shields.
Another must to make the Perfect Pumpkin Pie is to make handcrafted whipped cream. It's beyond easy and takes only 2 ingredients. Make sure that your heavy whipping cream is cold as it will whip into soft peaks much easier. A touch of powdered sugar just makes it that much better!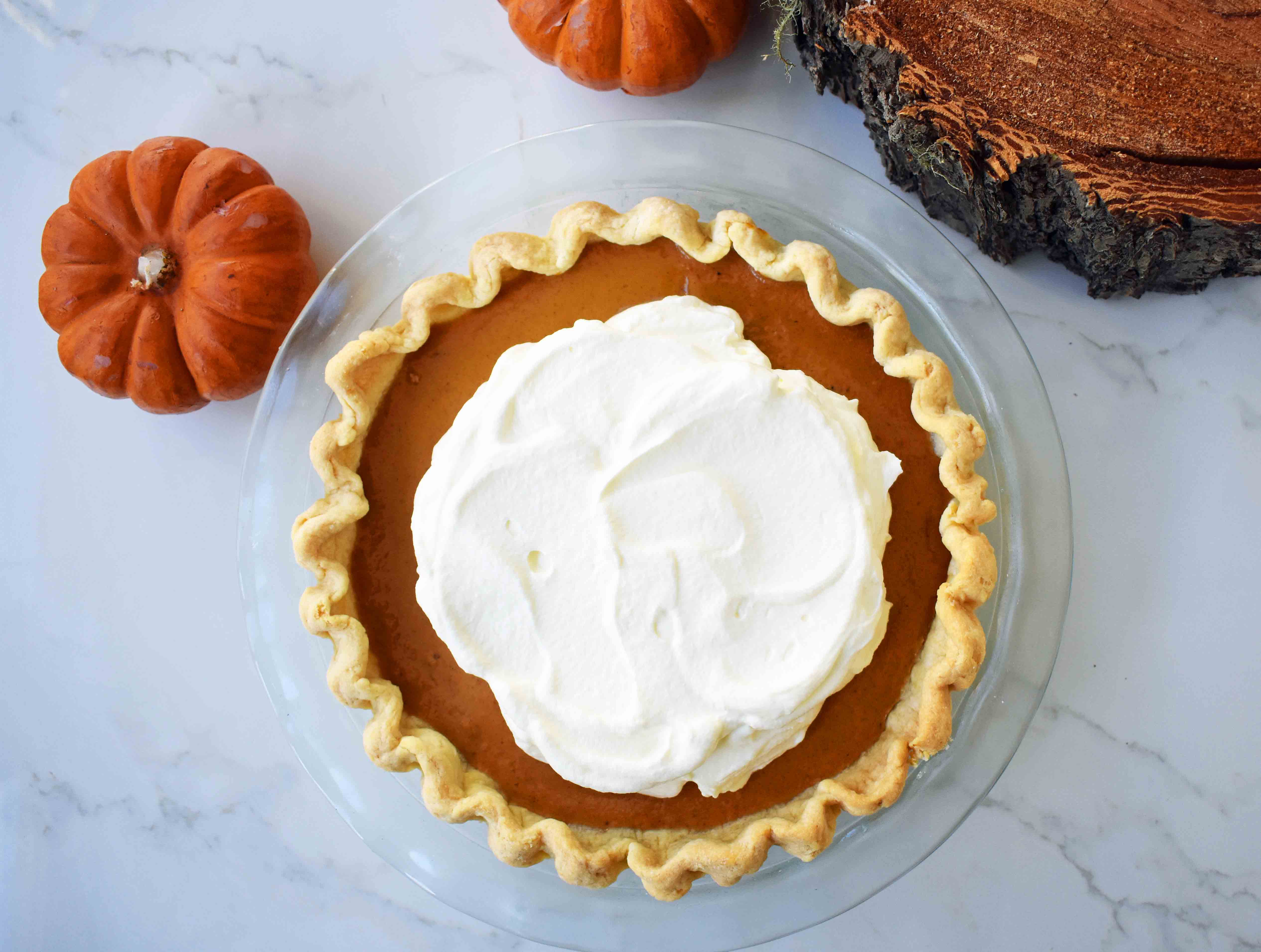 If you are looking for a creamy pumpkin pie with cream cheese and butter added to the pumpkin batter -- click HERE for the recipe. It's a heavenly pumpkin pie too!
Click the links below for more pie recipes:
Caramel Apple Pie
White Chocolate Macadamia Chocolate Ganache Pie
Double Chocolate Marble Pie
The BEST Pumpkin Pie
Old-Fashioned Pecan Pie
Sweet Cherry Pie
Traditional Perfect Pumpkin Pie
Caramel Banana Cream Pie
We are on already on a roll! Here are some fabulous Thanksgiving recipe ideas -- Cranberry Apple Sausage Stuffing + Bacon Roasted Brussels Sprouts + Honey Butter Glazed Carrots + Double Chocolate Marble Pie + All Butter Flaky Pie Crust
Happy Baking! xo