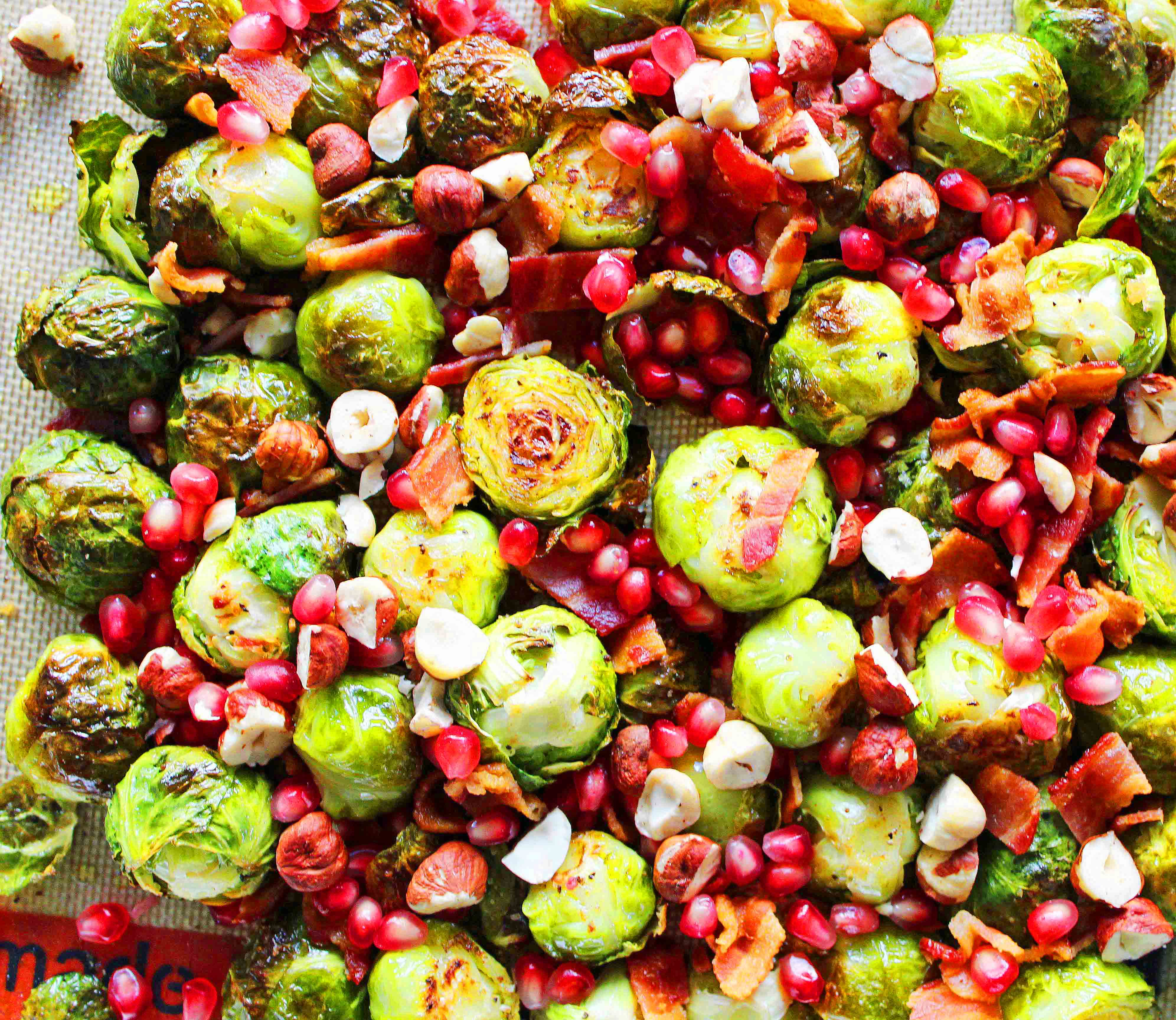 Brussels Sprouts get a bad wrap.
They may quite possibly be the most underrated vegetable. That's a bold statement but sometimes veggies don't have the most stellar reputation of being anything more than a "I am going to suck it up and eat it because its good for me" kind of thing.
Let me introduce Bacon Roasted Brussels Sprouts with Pomegranates and Hazelnuts. You may have a new favorite veggie.
Roasting vegetables in the oven at a high heat transforms vegetables. We all know that steaming is ultra healthy for you but roasting takes vegetables to another level.
Start with brussels sprouts and drizzle them with extra virgin olive oil, a sprinkle of salt and pepper, then top them with crispy bacon, sweet pomegranate arils, and crunchy hazelnuts. 
I love using Silpat non-stick cooking liners on all of my pans so my veggies don't stick. I have so many different varieties and these are some of my favorites -- Silpat or Amazon Basics
After eating these Bacon Roasted Brussels Sprouts, you may be surprised when you discover that you actually LOVE brussels sprouts. It did for me. Who knew they could be so good? I crave these babies.
I hope that you love these Bacon Roasted Brussels Sprouts with Pomegranates as much as we do!
Happy Cooking! xo