Homemade Cherry Pie
A homemade cherry pie filling in a buttery pie crust. This is a classic All-American cherry pie recipe!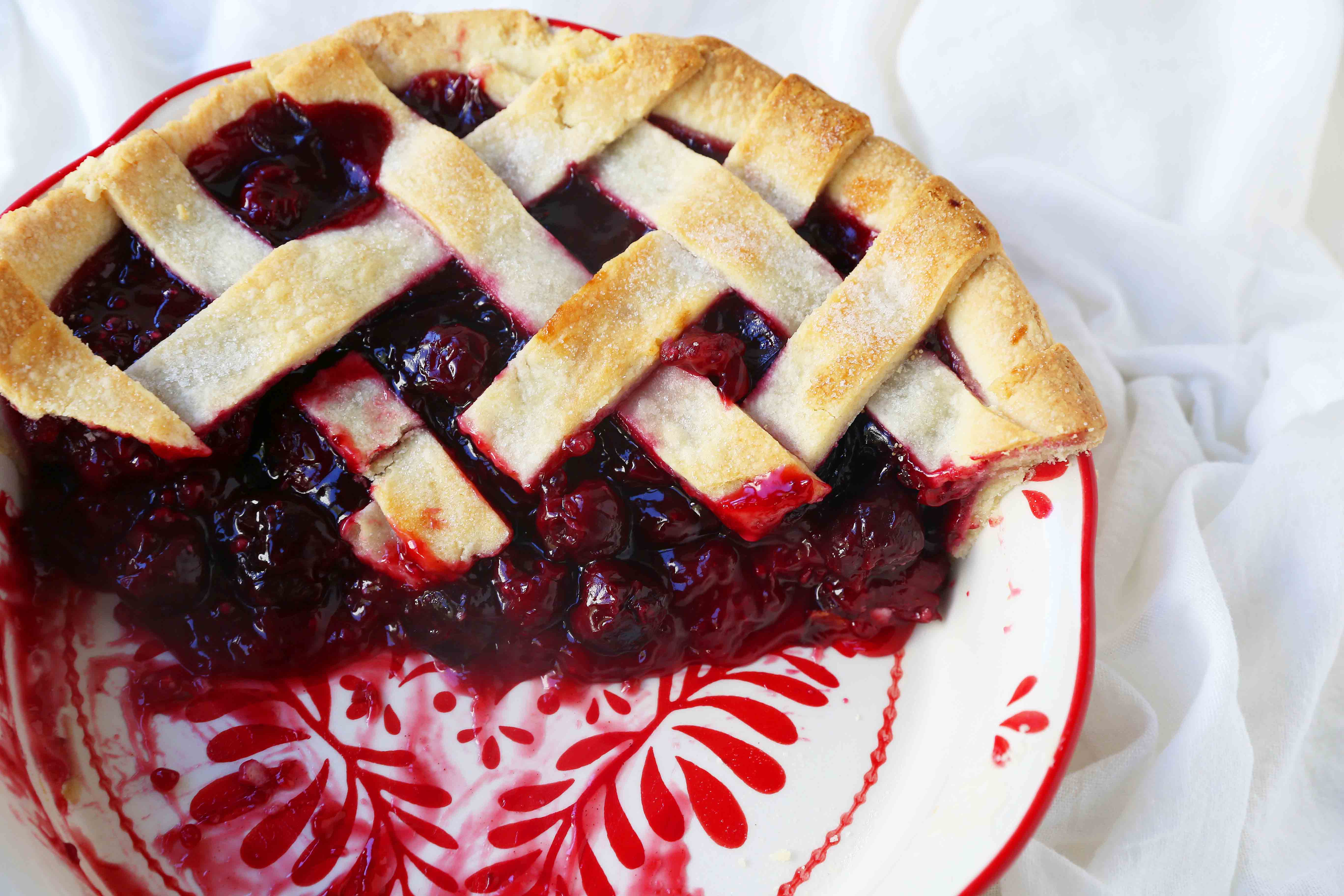 Oh, Sweet Cherry Pie....how I love you.
This Sweet Cherry Pie is full of robust cherries with a perfectly sweetened filling....all in a buttery, flaky pie crust.  It's also incredibly easy! You can impress others with this handcrafted cherry pie that is super simple to make.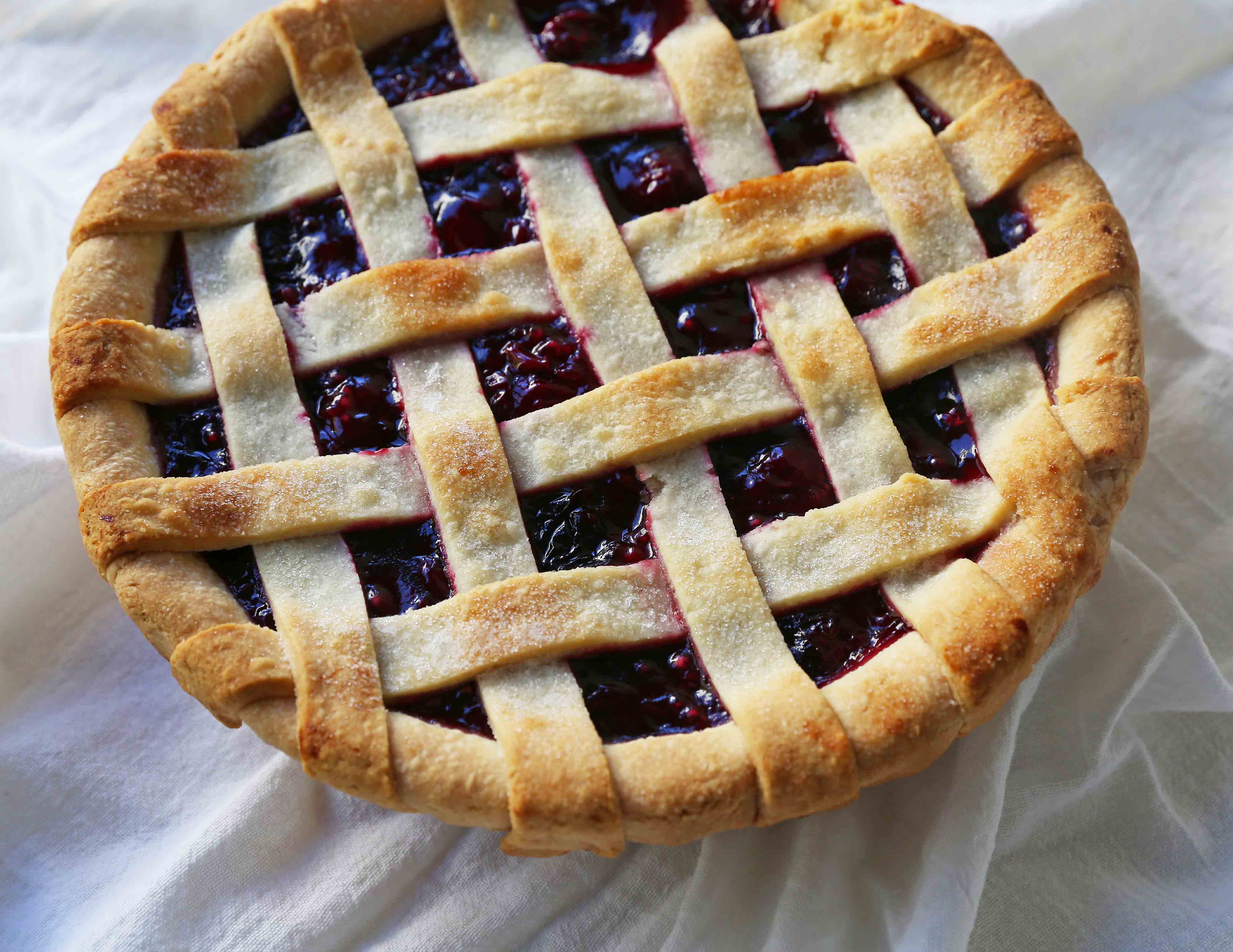 The cherry filling is made from scratch -- using frozen cherries, sugar, cinnamon, nutmeg, tapioca pearls, cornstarch, butter, and fresh lemon juice.  The star of the show is the pie crust and an all-butter one always does the trick -- All Butter Flaky Pie Crust.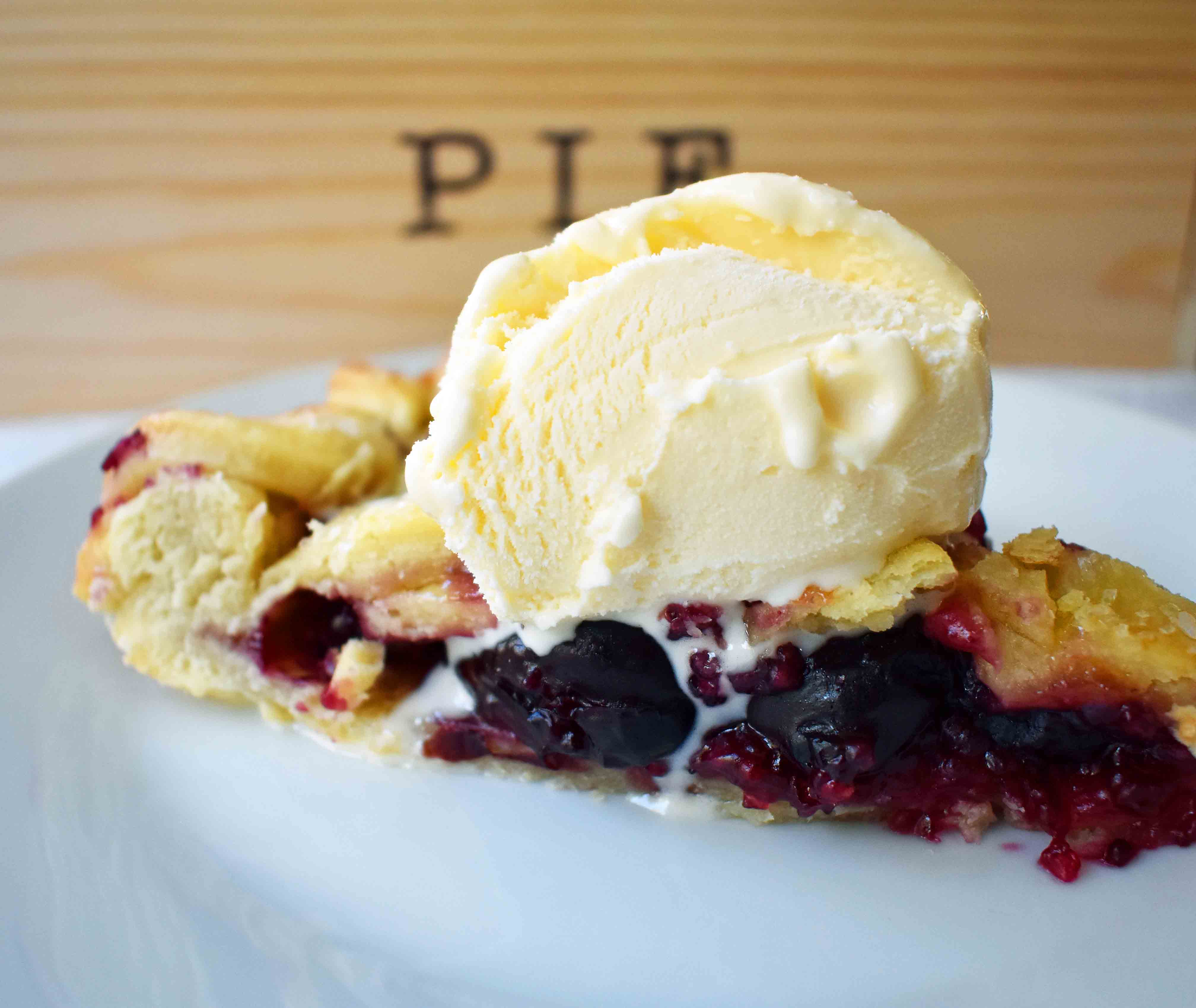 The key to making this homemade cherry pie is to use a mixture of tapioca pearls and cornstarch to thicken the pie. This helps to keep it from becoming gummy yet still coming together. I also use frozen cherries in this pie since they are picked at their peak of ripeness.
If you are using a deep-dish pie pan,I suggest doubling the recipe (or at least 1 ½ times the recipe) to be able to fill the pie pan.
Then I think of cherry pie the first thing that comes to mind is our 4th of July in Cambria California. We took a road trip to Big Sur (see guide HERE) and stopped in the charming coastal town called Cambria to be a part of their 4th of July festivities. I was so excited when I heard they were doing a pie eating contest for kids and thought my kids would kill it since they had a lot of practice eating pies!
It wasn't until the pies came out that we realized they may be in trouble. They were HUGE and I wondered how this was going to go down. My boys were confident they were going to be the winners and I had the camera ready to capture it all.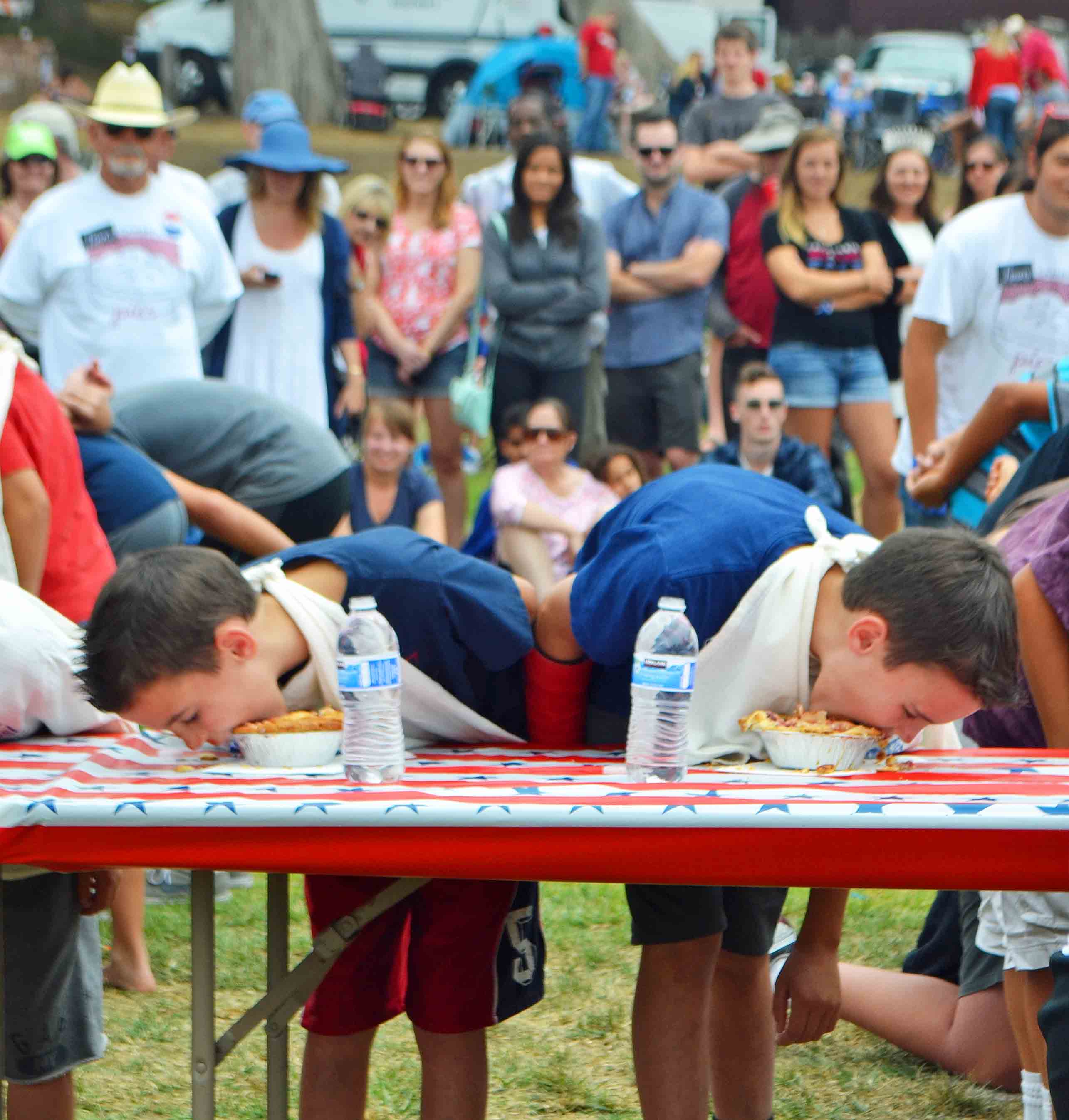 It was hilarious to watch them love the pie in the beginning, savoring every single bite.  It was about halfway through that their expressions changed from joy to disgust.  They struggled to finish and barely missed the victory.  When the contest was over they looked at me as if they were going to lose their cookies. My son, Mason, declared that he would never ever eat a piece of pie again in his life.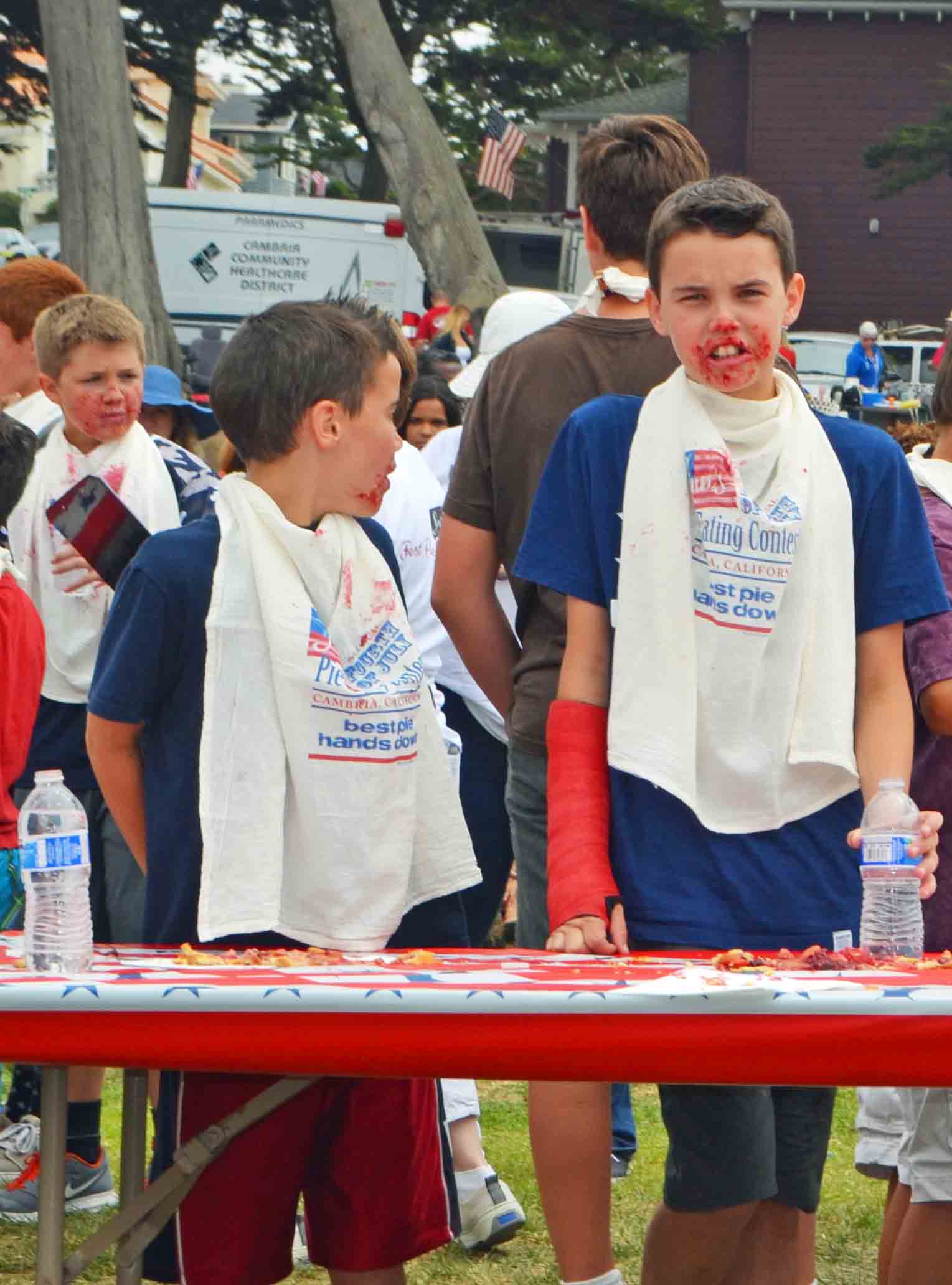 With this fresh on my mind, I wondered if they would stick to that declaration and never eat pie again. I made this Sweet Cherry Pie and crossed my fingers that it wouldn't ignite memories of the infamous 4th of July pie.  I am happy to report that they devoured it!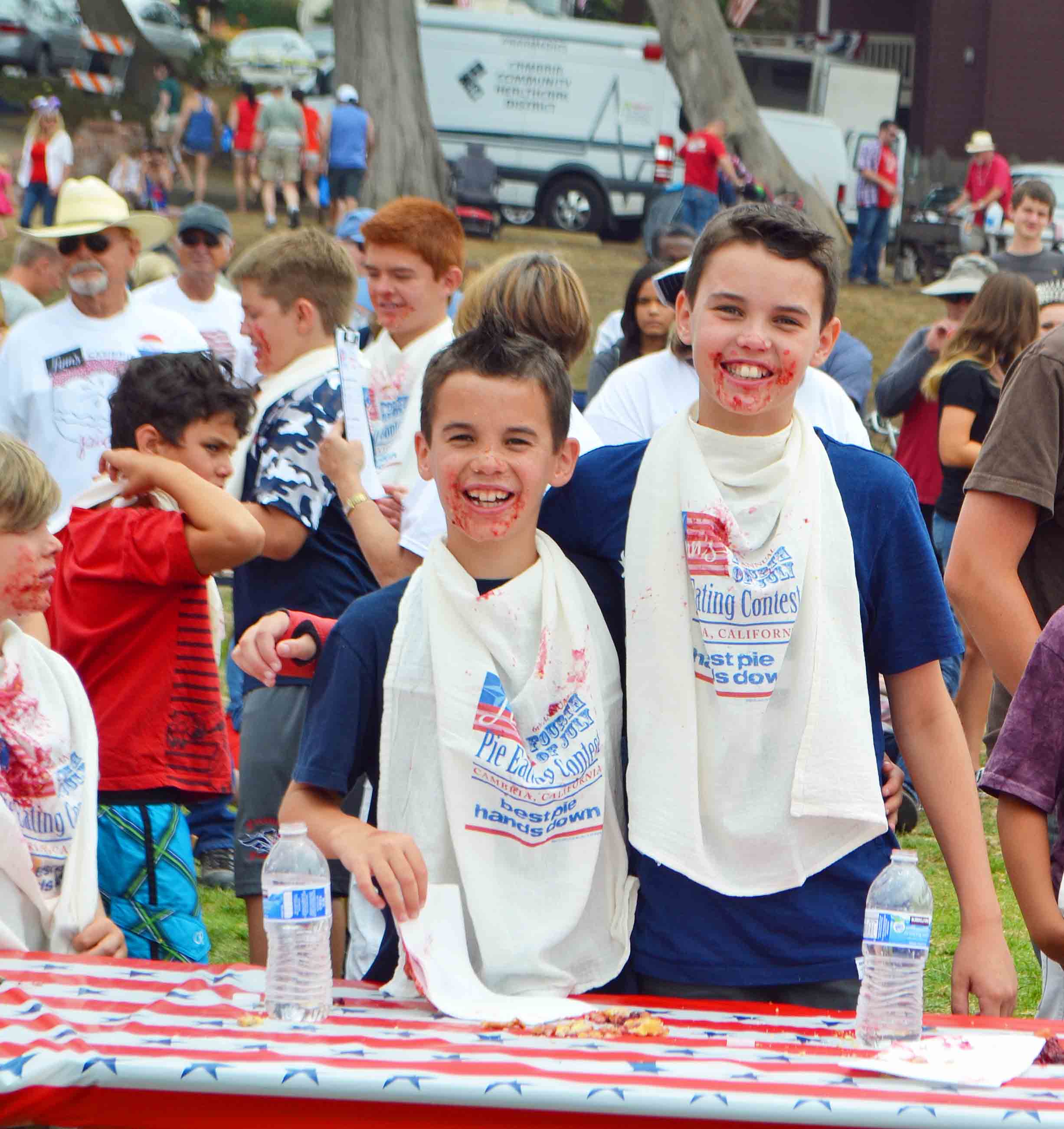 Now let's get back to business! Let's talk about this Sweet Cherry Pie and how to make it even better. Sprinkle the crust with some sparkling sugar and once it's baked, top it with vanilla bean ice cream. Oh baby...it's good!
Click the links below for more pie recipes:
Caramel Apple Pie
White Chocolate Macadamia Chocolate Ganache Pie
Double Chocolate Marble Pie
The BEST Pumpkin Pie 
Old-Fashioned Pecan Pie
Sweet Cherry Pie
Traditional Perfect Pumpkin Pie
Caramel Banana Cream Pie

Who else LOVES cherry pie? Do you serve it every Thanksgiving? We are 10 days away!
Happy Baking! xo