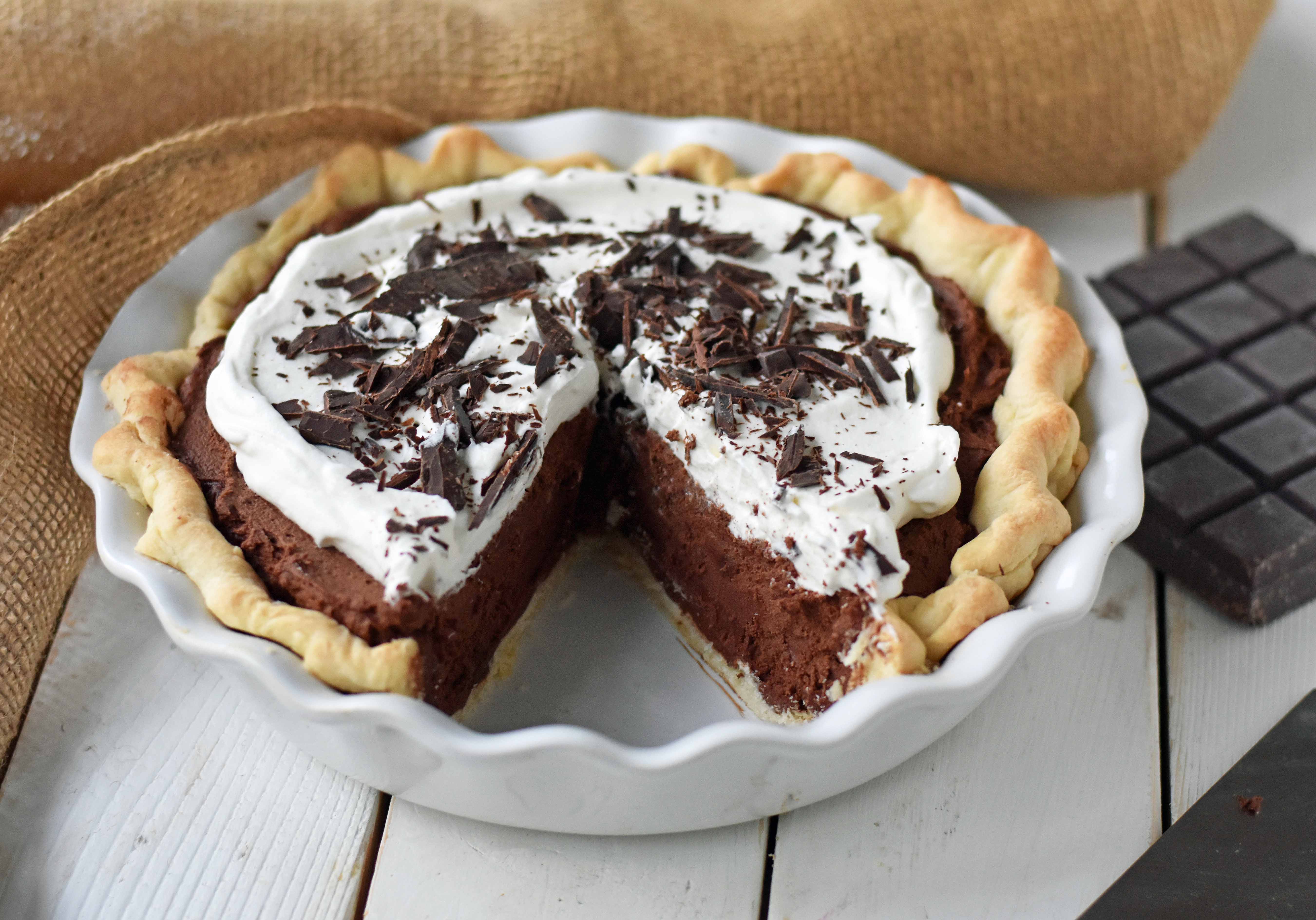 Chocolate Cream Pie
Chocolate Cream Pie made with decadent semi-sweet chocolate custard and topped with homemade whipped cream and shaved chocolate.
It's PIE WEEK on Modern Honey! I have been on the quest to discover the ultimate Chocolate Cream Pie. This French Silk Chocolate Pie is made from scratch using the highest-quality ingredients. The pie starts off with a handcrafted chocolate custard made with semi-sweet chocolate, heavy cream, whole milk, egg yolks, cornstarch to thicken, and a touch of butter. The custard is thick enough to hold up yet the texture is creamy, silky, and smooth.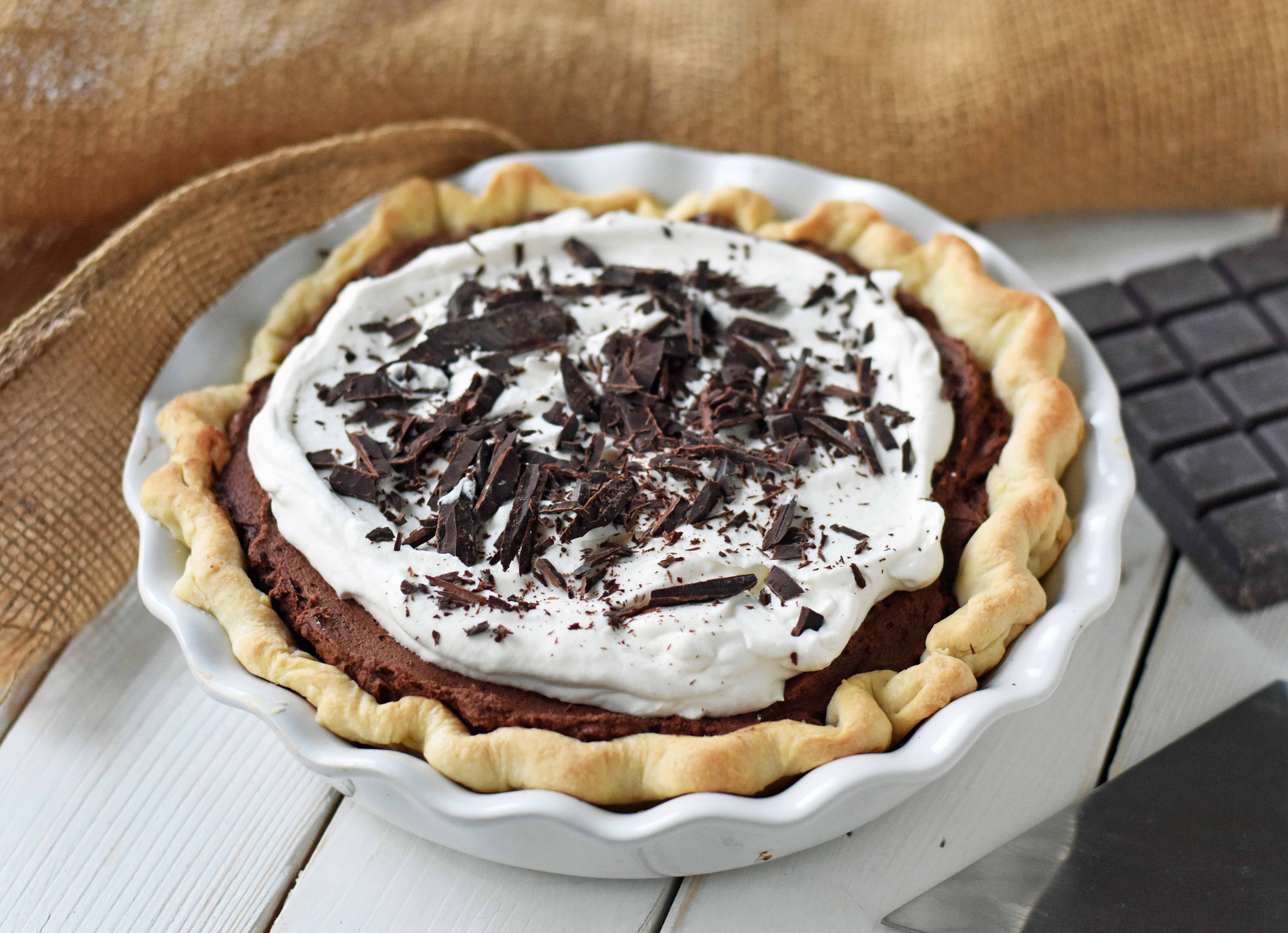 To make a perfect chocolate pie has taken some trial and error.  I have made my fair share of chocolate pies in the process! I heard about a rich chocolate pie recipe made with a hefty dose of butter, chocolate, and cream and couldn't wait to try it. It was definitely rich and the chocolate flavor was on the point but it had too much butter which created a chalky texture when chilled. So, I kept persevering on and discovered that a homemade chocolate custard was the answer.

I am sharing all of the tips and tricks below as to how to make the perfect homemade chocolate pie. This pie is worth every single calorie!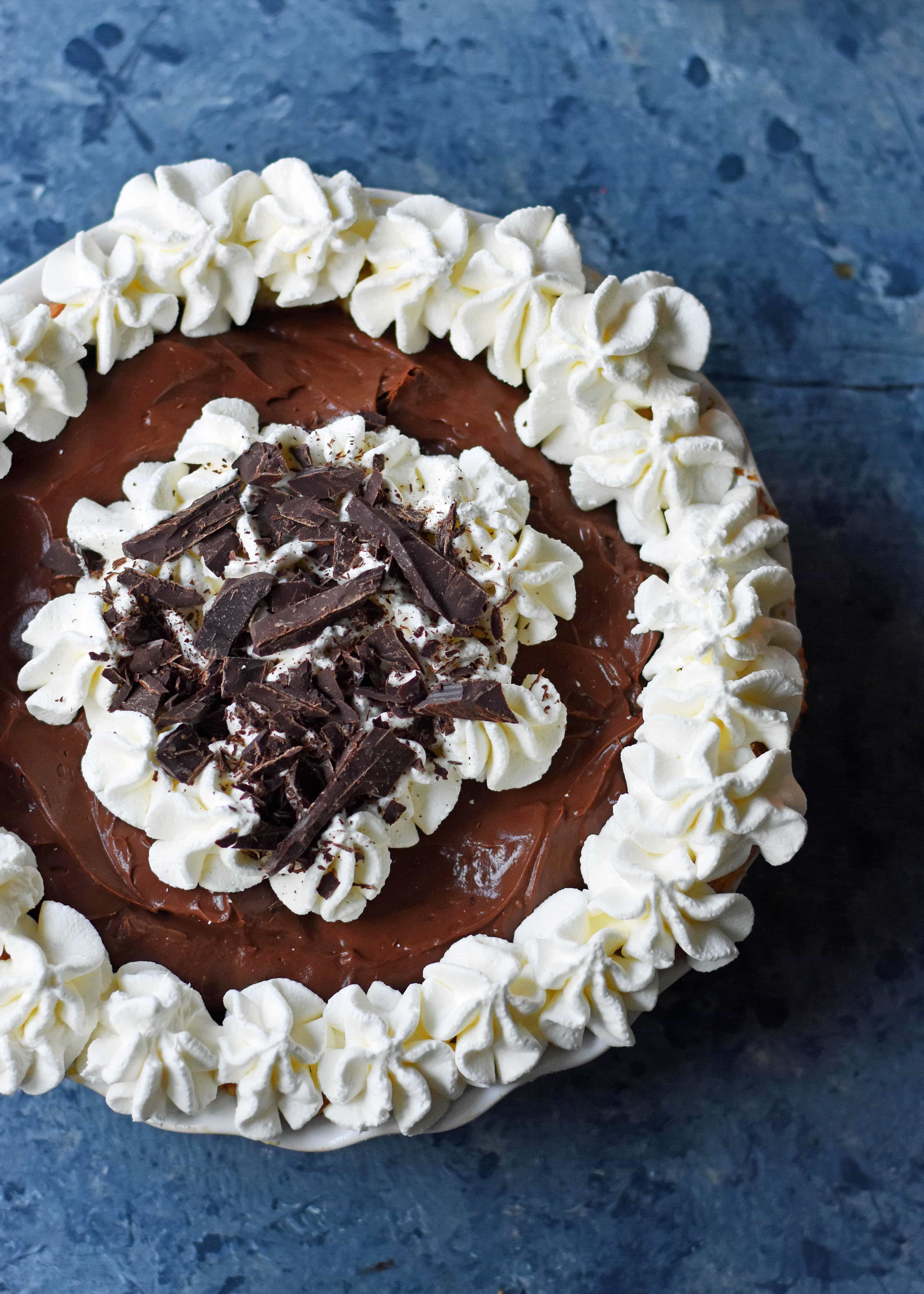 How to make the perfect Chocolate Cream Pie:
It starts with using high-quality chocolate. I reach for Guittard, Ghirardelli, Trader Joe's, or Callebaut.  You can use semi-sweet or dark chocolate or if you like a sweeter chocolate, use milk chocolate.
Chocolate custard is made with sugar, egg yolks, heavy cream, milk, chocolate, cocoa, cornstarch, and a touch of butter to make it silky smooth. Use a whisk to stir custard while it cooks and thickens. Let the cornstarch do its job.
Let it chill. The chocolate custard needs time to set-up and solidify.  Cover tightly with plastic wrap or foil and place in refrigerator for at least 4 hours or overnight.
Place the chilled chocolate custard into baked pie shell when ready to serve.  This allows the pie crust to remain flaky on the bottom. Cover with homemade whipped cream just before serving. Sprinkle with shaved chocolate (I use Trader Joe's Pound Plus Bar).
Click the links below for more pie recipes:
Lemon Sour Cream Pie
Caramel Apple Pie
White Chocolate Macadamia Chocolate Ganache Pie
Double Chocolate Marble Pie
The BEST Pumpkin Pie 
Old-Fashioned Pecan Pie
Sweet Cherry Pie
Traditional Perfect Pumpkin Pie
Caramel Banana Cream Pie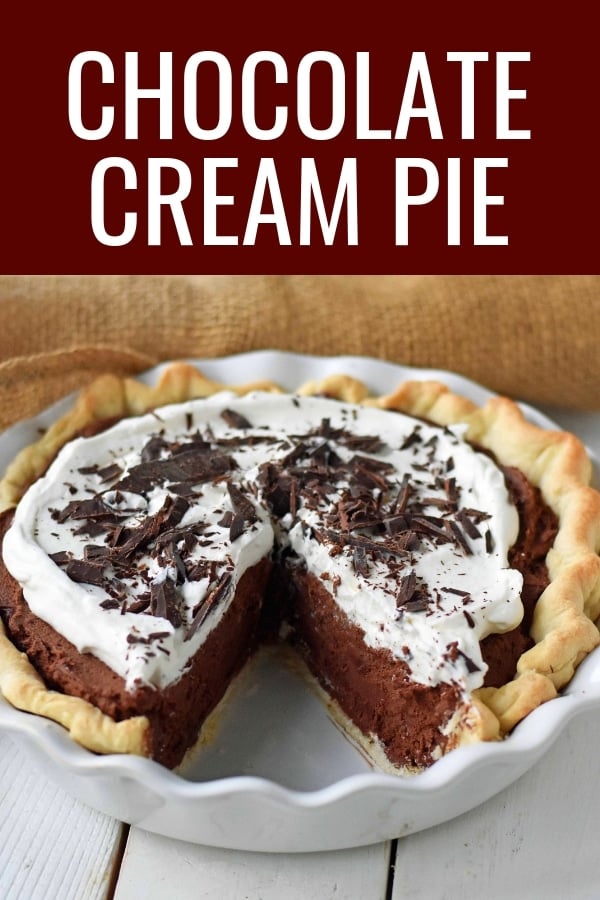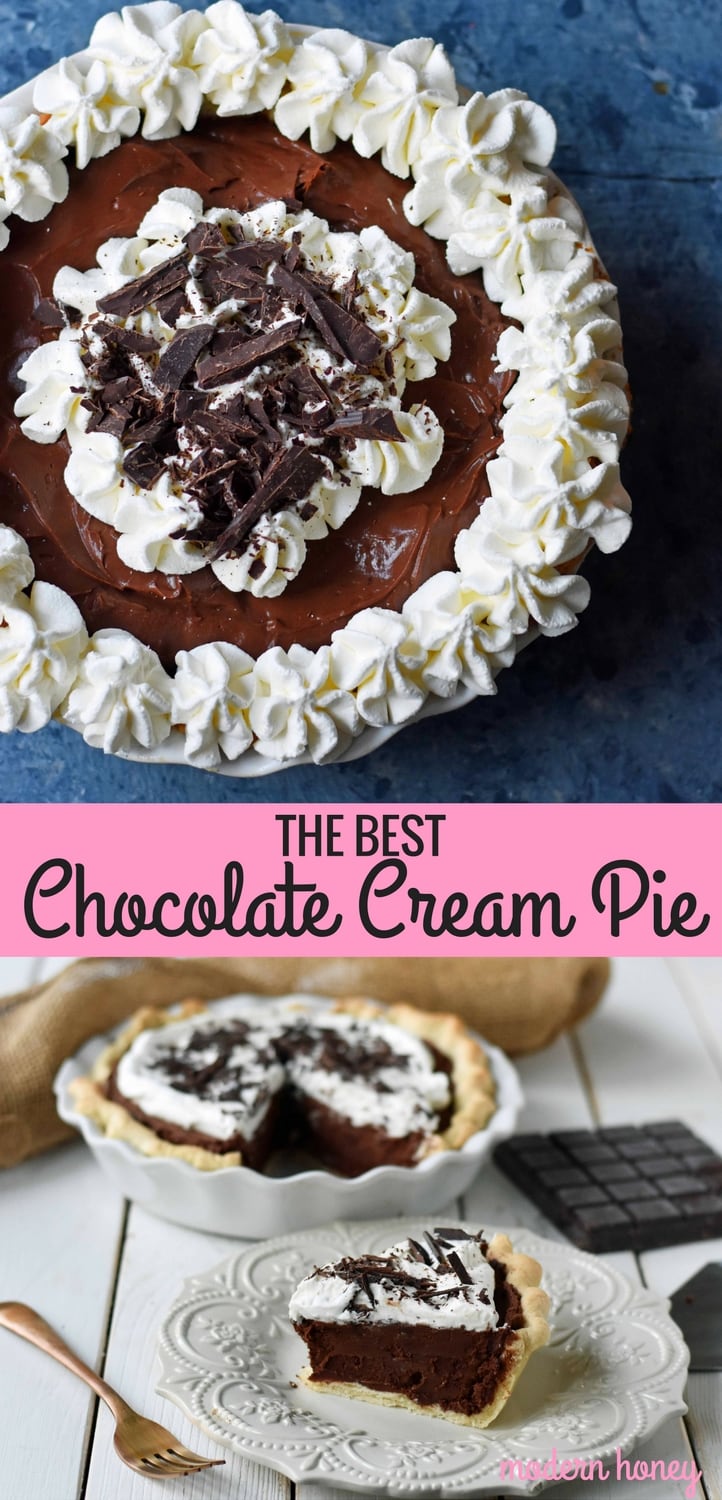 Happy Baking, my friends! Find all of Modern Honey's Thankgiving recipes on www.modernhoney.com/thanksgiving.