Lemon Sour Cream Pie
Sweet Lemon Sour Cream Pie made with freshly squeezed lemon juice, sugar, eggs, and sour cream to make it rich and creamy.  All topped with homemade whipped cream in a buttery, flaky crust.
As a kid, I used to love to go to Marie Callender's and order their famous sour cream lemon pie.  It was so creamy with a touch of sweet and tart lemon custard. The sweet lemon and homemade whipped cream hooked me in every time.
I had a sweet tooth from the very beginning! I wanted to recreate that special sour cream lemon pie from Marie Callendar's and this pie just satisfied my craving for it.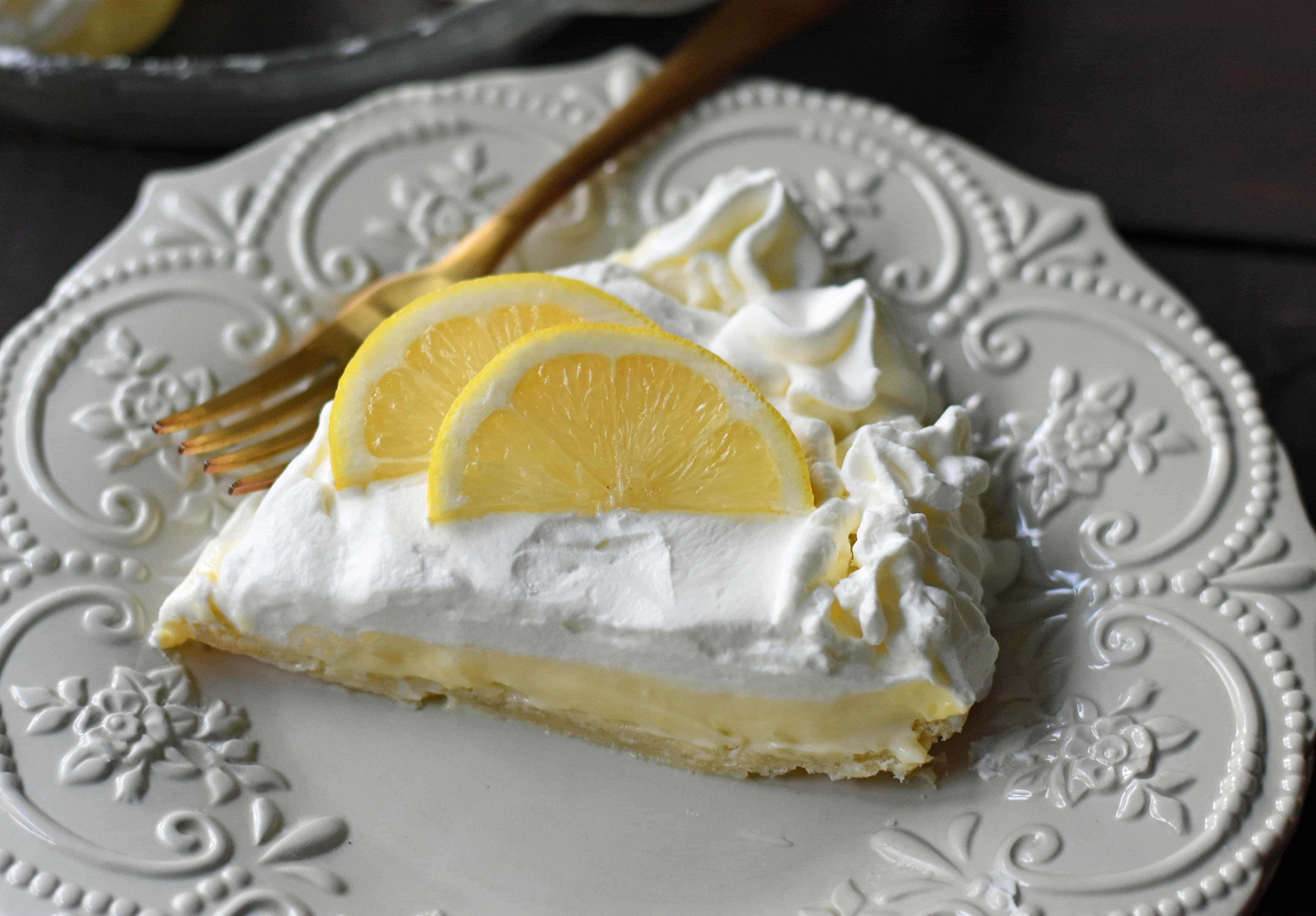 This Lemon Sour Cream Pie has the perfect balance of tartness from the fresh lemon juice and the sweetness from the sugar.  Many lemon pies smack you across the face with lemon flavor but this pie just gives you a gentle tap.  There's no doubt this pie's star ingredient is lemon but when mixed with sour cream, it makes the filling unbelievable creamy and it just melts in your mouth.  Trust me on this one!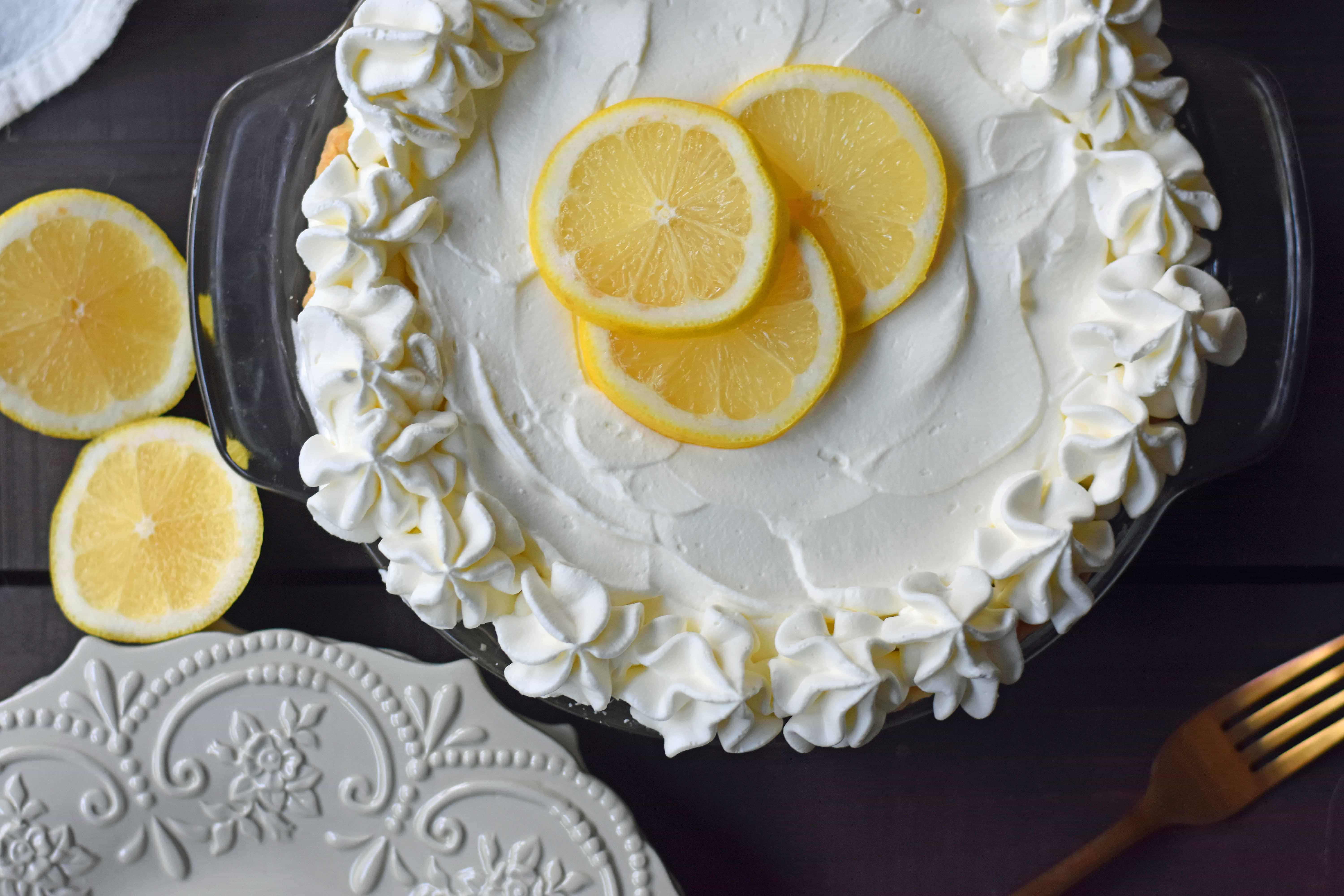 How do you make a homemade Sweet Lemon Sour Cream Pie?
It all starts with the CRUST. Any delectable pie needs to start off with a good base.  There's a big difference between homemade and the ones you buy in the store. If you can make your own, it has a really great payoff. Find an ALL-BUTTER PIE CRUST RECIPE HERE.  I give step-by-step instructions as to how to make your very own homemade pie crust. Since this is a no-bake pie, the crust is pre-baked ahead of time. Once it is baked, set it aside to let it cool to room temperature before adding filling.
A simple lemon filling is made with freshly squeezed lemon juice, sugar, whole milk, egg yolks, cornstarch, and butter. After it cooks and cools, sour cream is added. Use full-fat sour cream for maximum thickness and creaminess.
Lemon cream filling needs to chill at least 4 hours to set-up.  Once you are ready to serve it, pour the lemon filling into baked pie crust and top with whipped cream.
Homemade whipped cream made with heavy cream and powdered sugar is spread on the top of the sour cream lemon pie.  This adds a touch of sweetness. I used the inexpensive Wilton Dessert Decorator Plus to decorate the sides of the pie.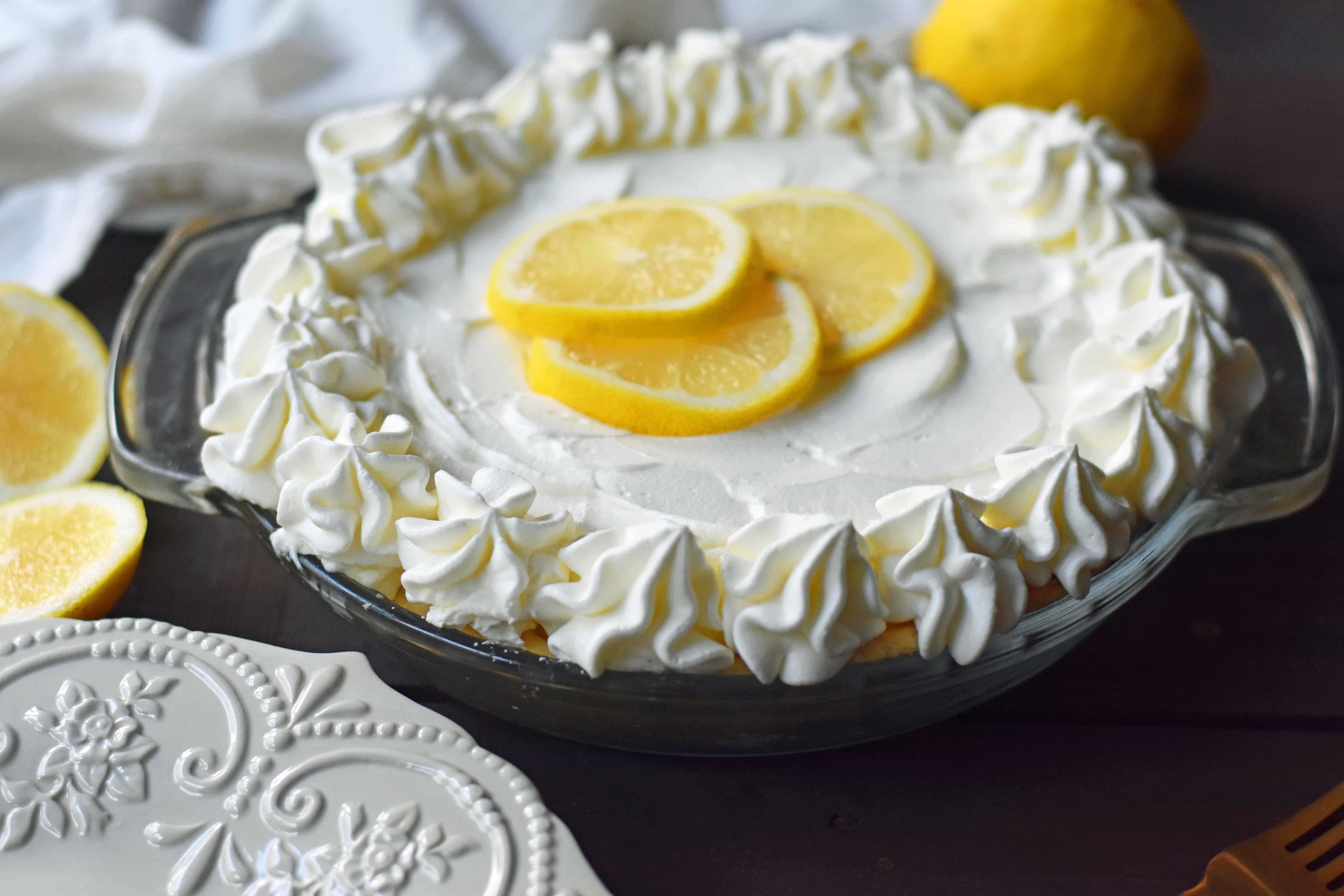 Pin on Pinterest: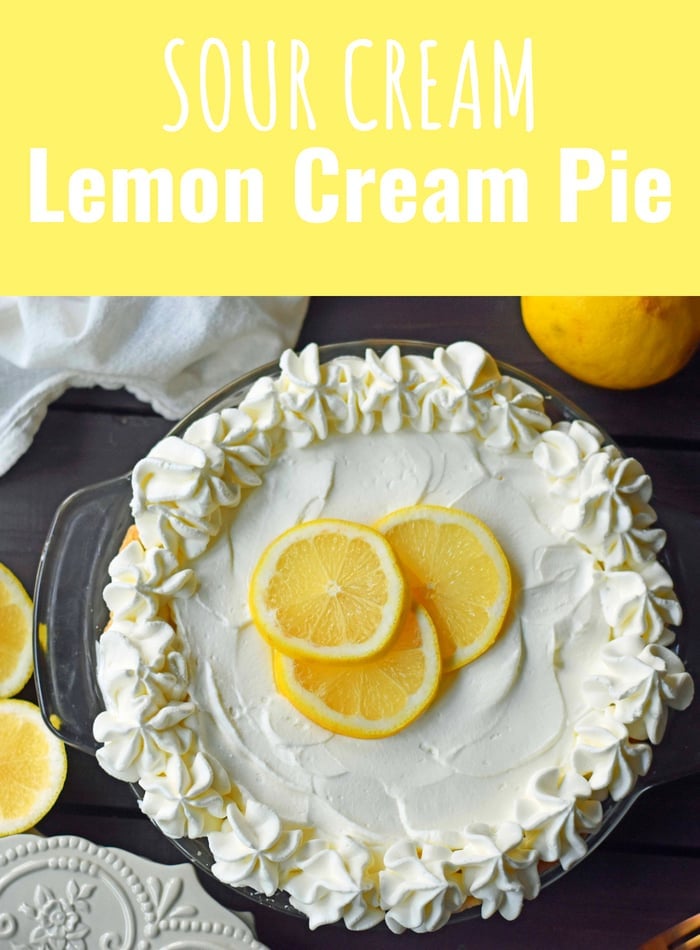 Click the links below for more pie recipes:
Caramel Apple Pie
White Chocolate Macadamia Chocolate Ganache Pie
Double Chocolate Marble Pie
The BEST Pumpkin Pie 
Old-Fashioned Pecan Pie
Sweet Cherry Pie
Traditional Perfect Pumpkin Pie
Caramel Banana Cream Pie

Happy Baking, my friends! xo