Chocolate Peanut Butter Pie
Reese's Chocolate Peanut Butter Cup Pie is made with an OREO Cookie Crust, Creamy Peanut Butter Filling, Chocolate Ganache, and topped with Reese's Peanut Butter Cups. A chocolate peanut butter lover's dream pie!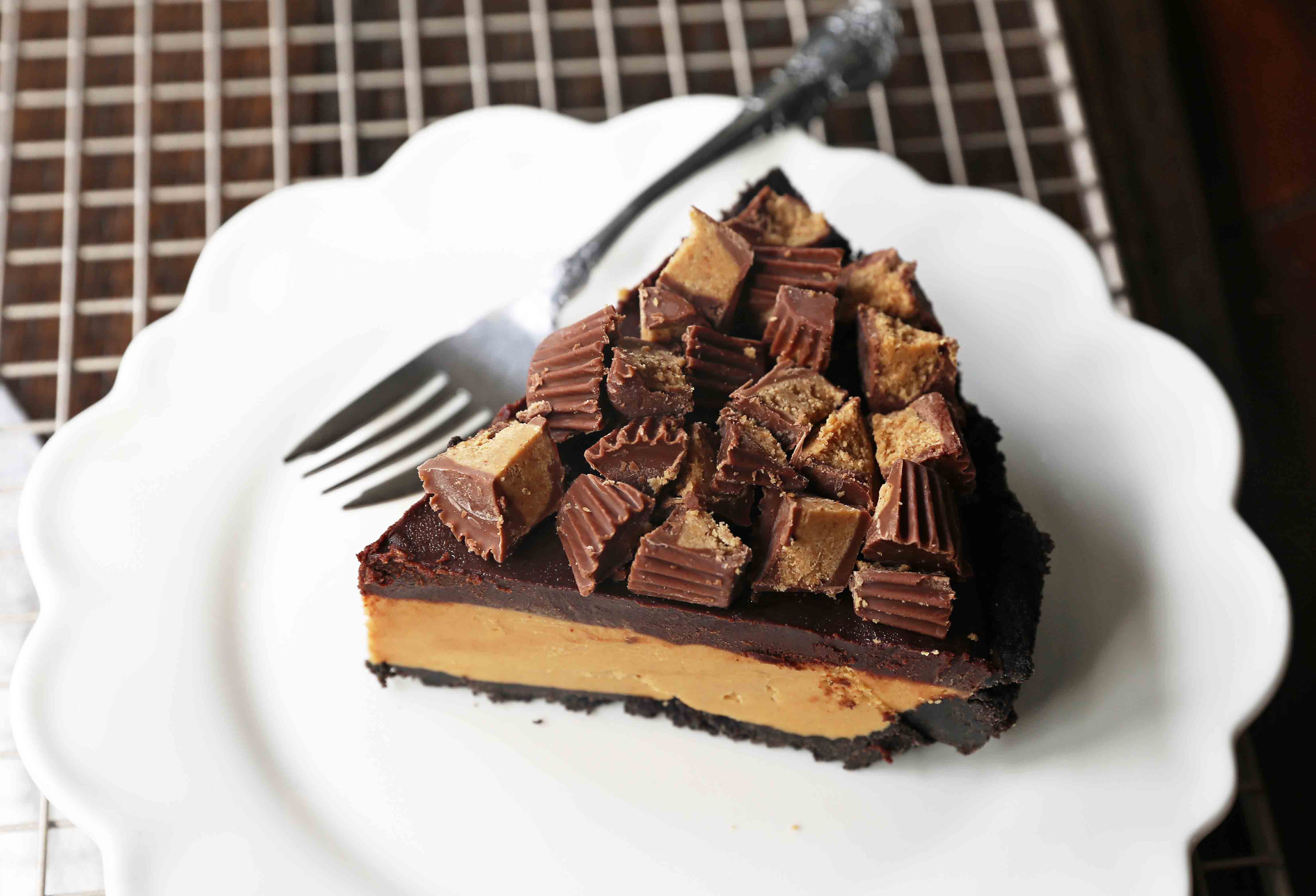 Holy cow...this pie is good. This Reese's Chocolate Peanut Butter Cup Pie is what dreams are made of.  Seriously. Did I tell you that it is easy? Pies can be intimidating but with this oreo cookie crust, this pie is a breeze to make.

It's that time of year again when the candy starts beckoning me in to tempt me.  As a kid, I used to dream of Halloween and would strategize to figure out which house gave out the full-size chocolate candy bars. That was the real jackpot! I will never forget ringing the doorbell to find the door open to a table with hundreds of full-size candy bars perfectly laid out. We were in kid heaven!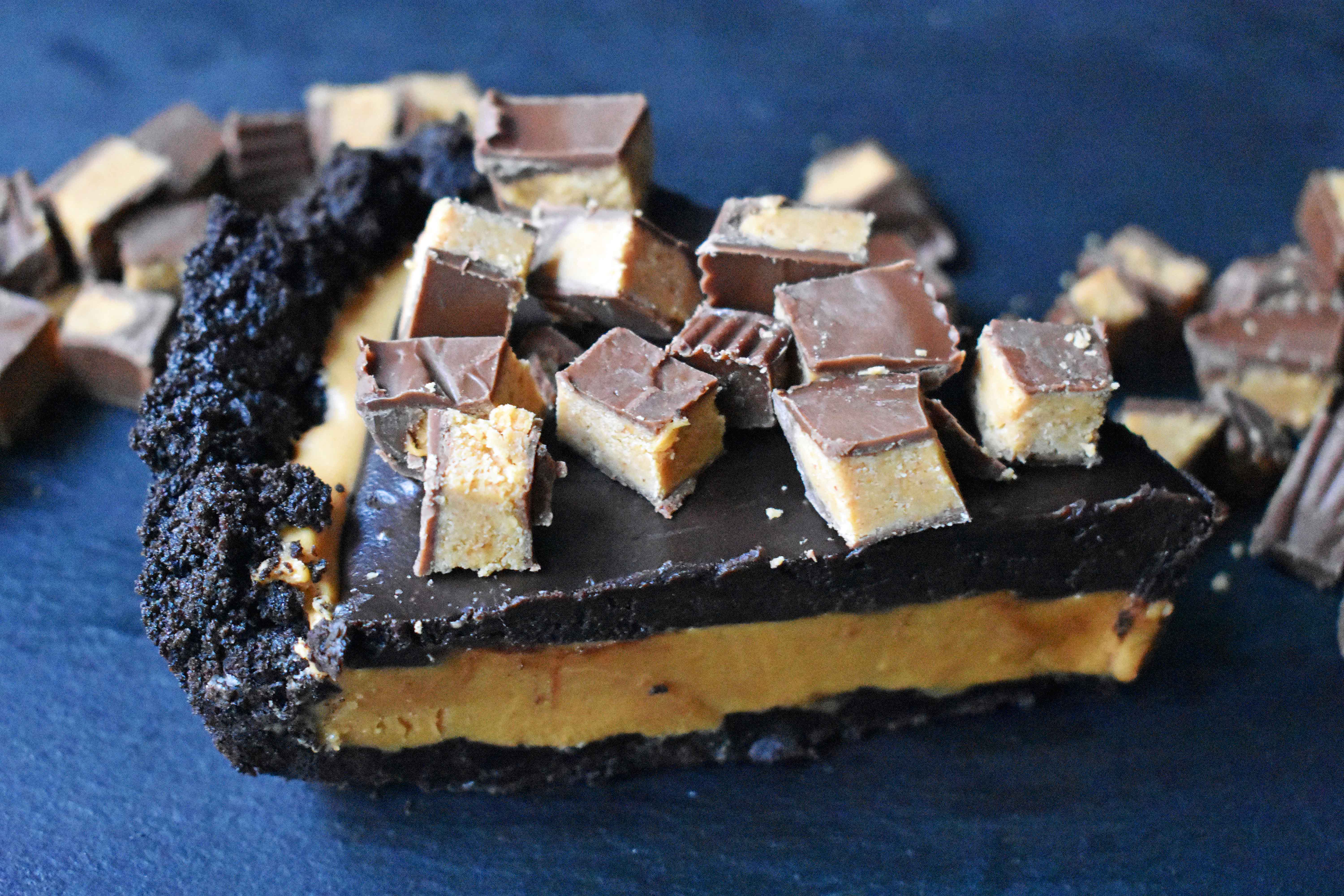 To this day, I am a sucker for Reese's Peanut Butter Cups. They are decadent on this chocolate peanut butter cream pie. Oh and have you tried the chocolate peanut butter cups at Trader Joe's? Ridiculously good.  We buy them every single time we visit Trader Joe's!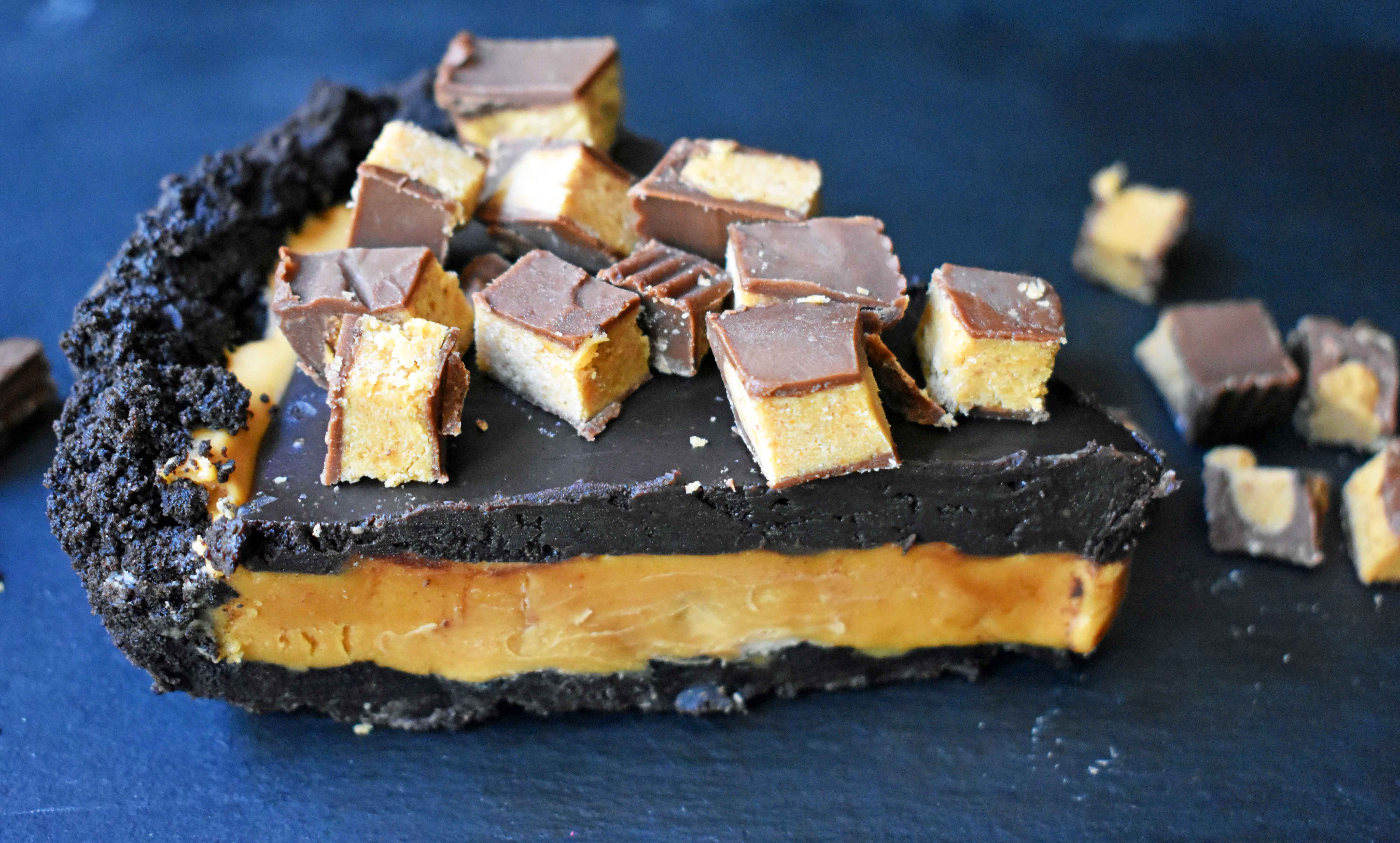 This pie is for all of my chocolate peanut butter lovers out there. This is so impressive to bring to a potluck, a party, a Halloween gathering, or even Thanksgiving dinner.
People are going to think you worked for hours on this pie but the reality is.....it is a piece of cake (not literally). This is a no-bake chocolate peanut butter so you don't even have to heat up your oven. Amazing!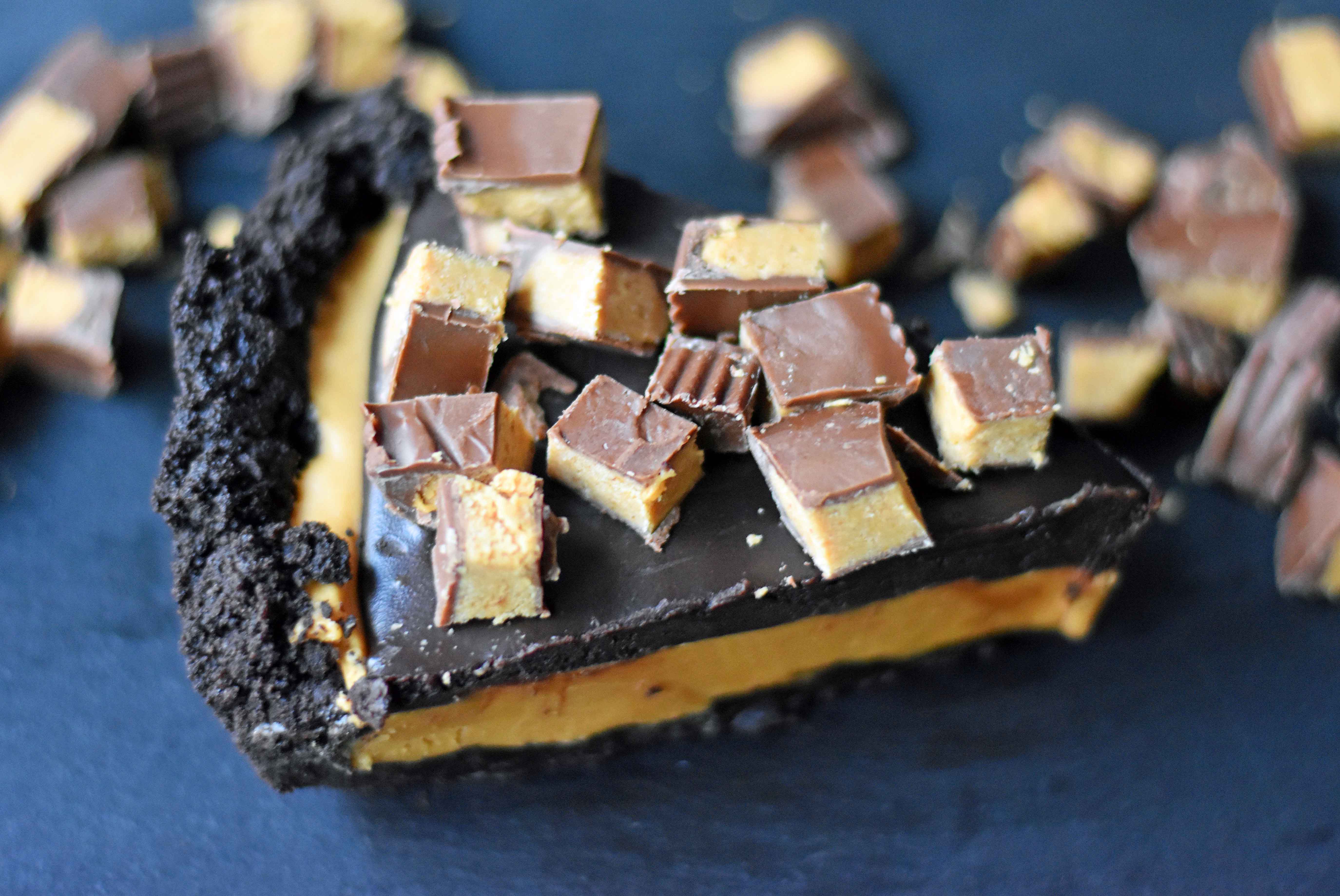 How to make a Chocolate Peanut Butter Cup Pie:
Start with a homemade OREO cookie crust. This is as simple as it gets. Place OREO cookies in a food processor, blend with some butter, and press down into a pie plate. Freeze for several minutes.
The sweet and creamy peanut butter filling is made with peanut butter, powdered sugar, and butter. That is it.  Cream it until fluffy and creamy.
The chocolate ganache topping is made with high-quality semi-sweet chocolate and heavy cream. Ummm yes.
Once the pie is nice and cold, top it with chopped Reese's Peanut Butter Cups. You can even top it with whipped cream.
This peanut butter pie with Oreo cookie crust is best served chilled.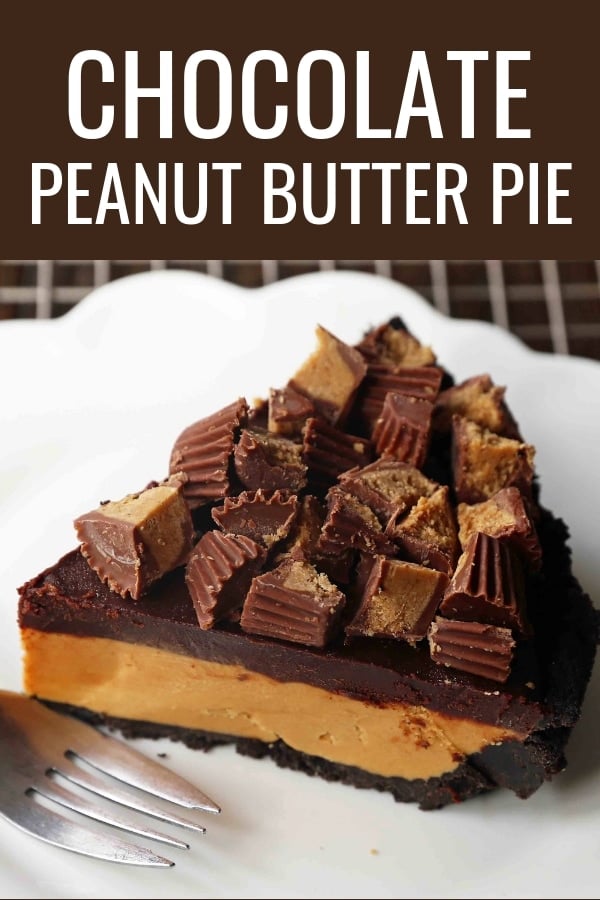 I can't wait to hear what you think about this Chocolate Peanut Butter Cup Pie.  It's downright heavenly.  Have a great weekend, everyone!
Happy Baking!