Red Chile Chicken Enchiladas made with shredded chicken, homemade red enchilada sauce, and Mexican cheeses melted until bubbly.
Years ago we were staying in California for a big family reunion. I was in charge of making enchiladas. We take Mexican food very seriously in our home. I am pretty sure that my brothers and I could live on chips and salsa alone (with chocolate chip cookies for dessert, of course)! So I had to BRING IT with the enchiladas. I ran to the store to pick up some canned red enchilada sauce and poured it all over the enchiladas. As they came out of the oven, I decided to sneak a taste of them. Ugh! The canned red chile enchilada sauce tasted terrible. I tried to salvage the enchiladas but they were pretty much a lost cause. I realized that canned enchilada sauce was highly overrated.
The best red chicken enchiladas start with making red chile enchilada sauce from scratch. It doesn't take much time at all to make homemade enchilada sauce and it is a huge difference maker. Homemade enchilada sauce is made with tomato sauce, mexican spices, sauteed onion, chicken broth, and garlic powder. It's all about the spices!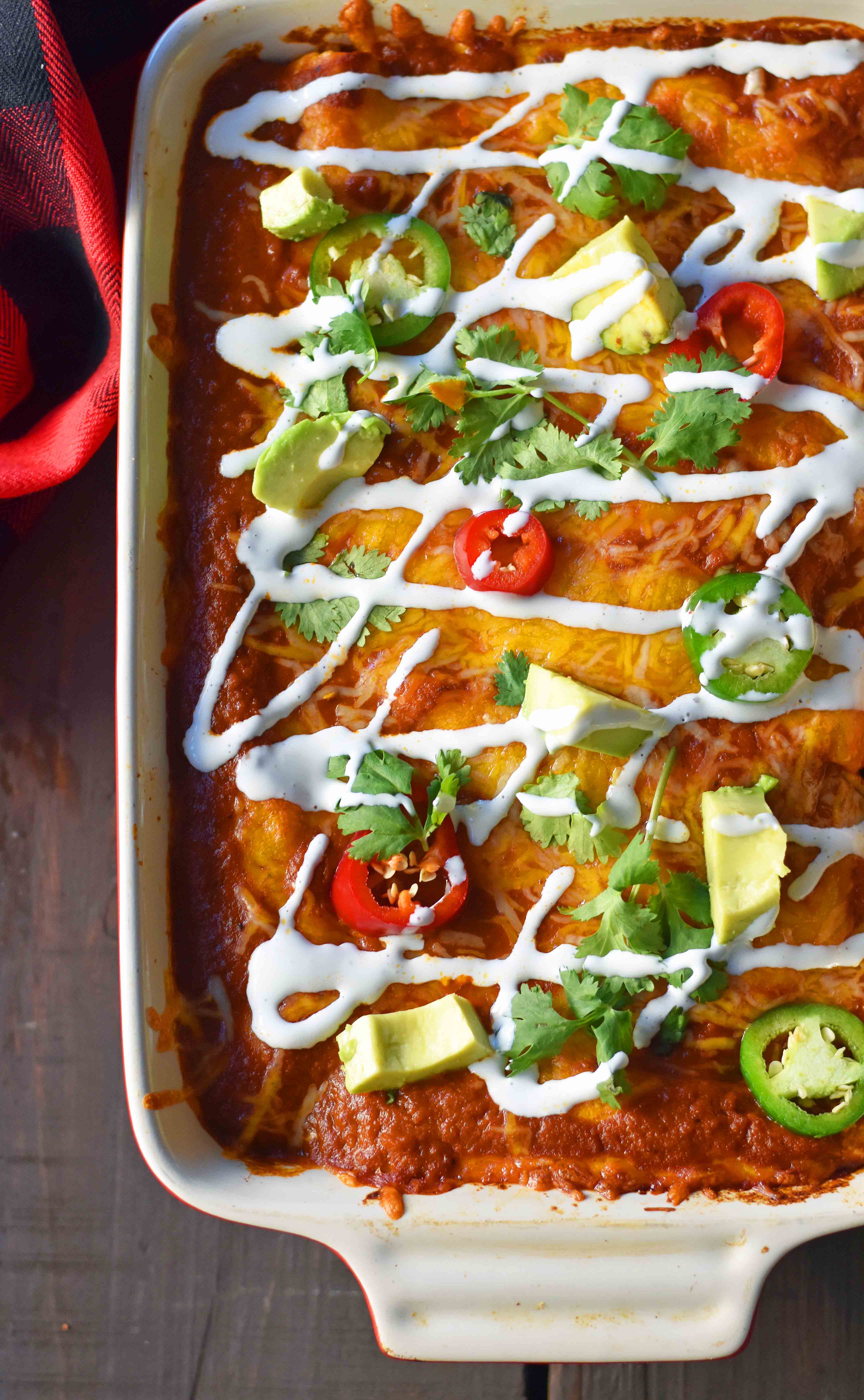 How do you make homemade red chile enchilada sauce?
It all starts with sauteeing an onion in oil which softens
The base of the enchilada sauce is smooth and vibrant tomato sauce.
Chicken broth adds a depth of flavor to the enchilada sauce.
Spices such as garlic powder, chili powder, cumin, and Mexican oregano give it spice and earthiness. I love to use a mix of two different chili powders -- mild chili powder and ancho chili powder. You can also use chipotle powder if you want a smoky flavor.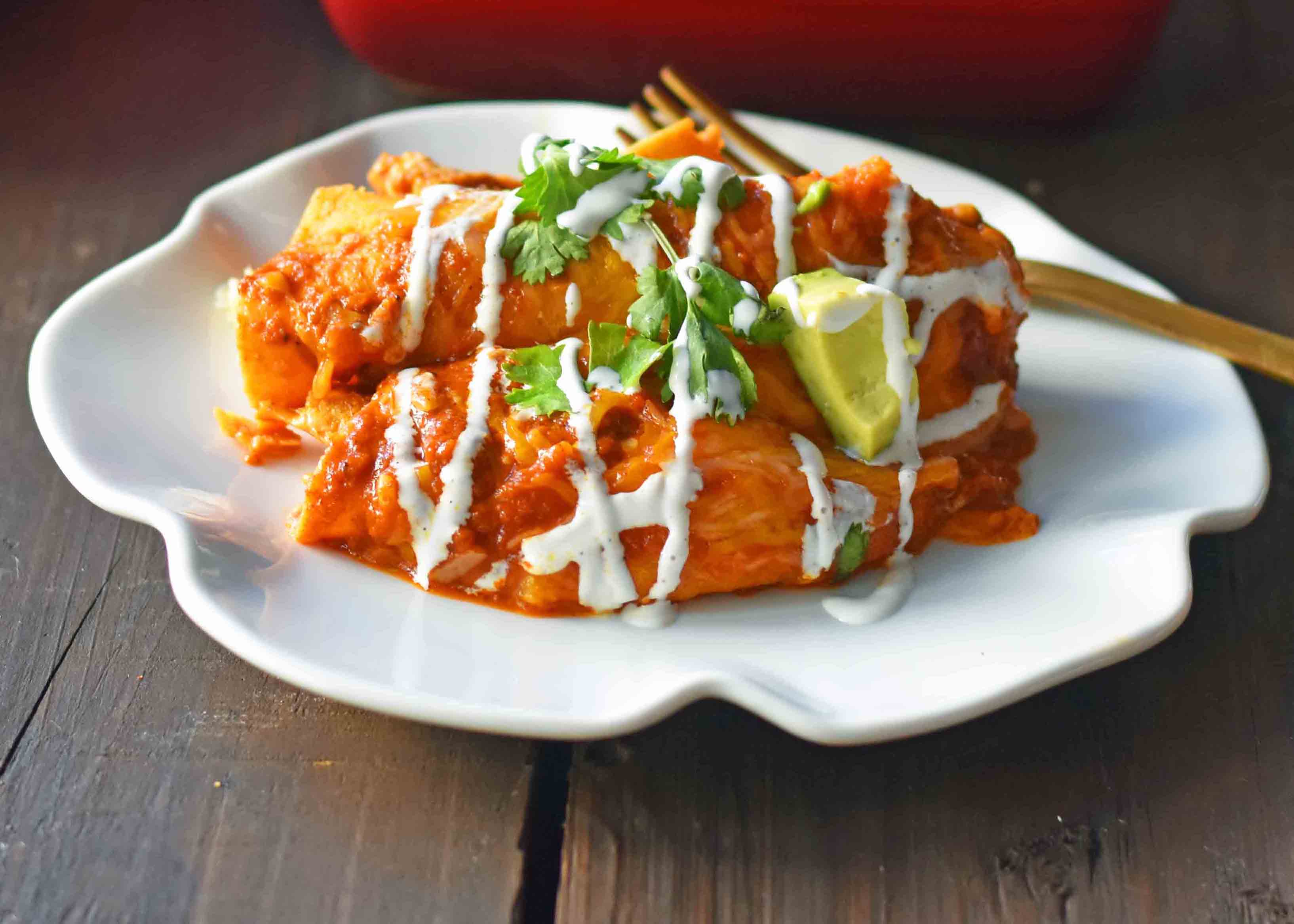 You can use either corn or flour tortillas to make these Red Chicken Enchiladas. Corn tortillas are more authentic and widely used in Mexico. People who are gluten-free love to use them in enchiladas. You may also use flour enchiladas which tend to have a milder flavor. If you use corn tortillas, soften them before rolling them into enchiladas by wrapping a stack of corn tortillas in a damp paper towel or tea towel and heat in the microwave for 60 seconds.
Bring on the cheese! Ooey gooey melted cheese is heavenly in these Red Chicken Enchiladas. Mexican cheeses, sharp cheddar, or monterey jack work wonders in these enchiladas.
I love to drizzle Mexican crema over the enchiladas once they come out of the oven. A touch of cilantro brings freshness and even jalapenos bring some spice. The perfect red chicken enchiladas for your kitchen table.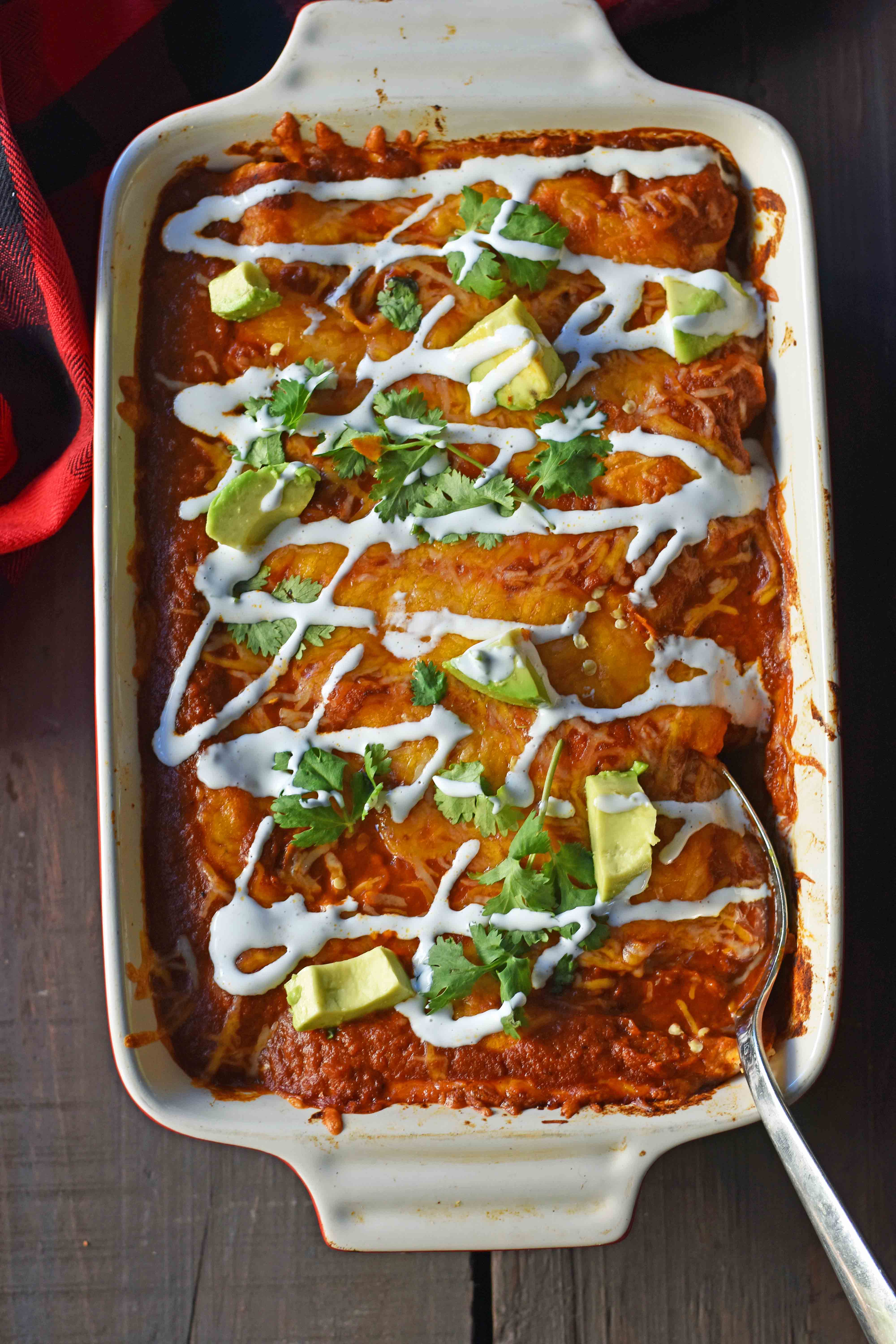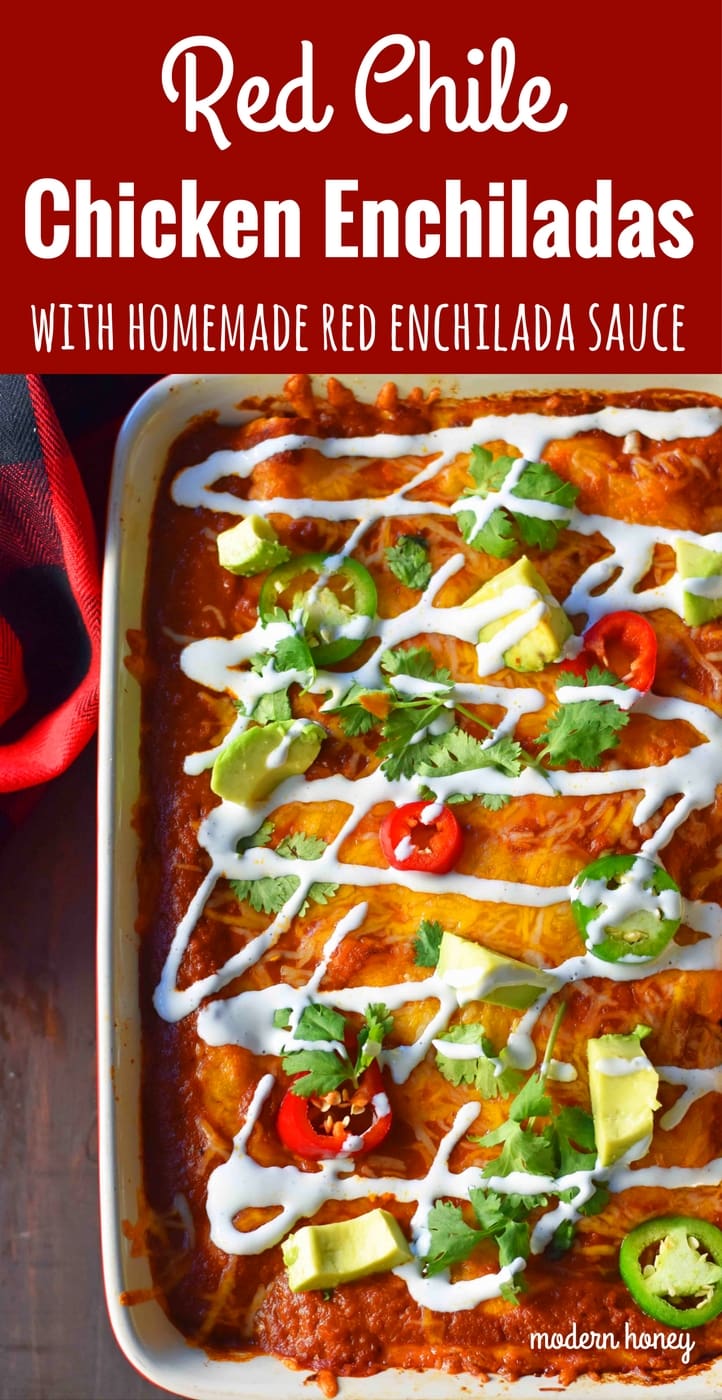 Happy Cooking, my friends!