Red Velvet Cookies
Soft chewy famous Red Velvet Cookies with sweet white chocolate chips.
People love themselves some Red Velvet. I think it just feels like home. I have had so many requests to create a red velvet cookie recipe! I already shared my RED VELVET CAKE RECIPE so now it was time to create a decadent red velvet cookie. I went to work and created a soft, chewy, decadent white chocolate chip red velvet cookie. I think you will love this recipe and it is perfect for the 4th of July.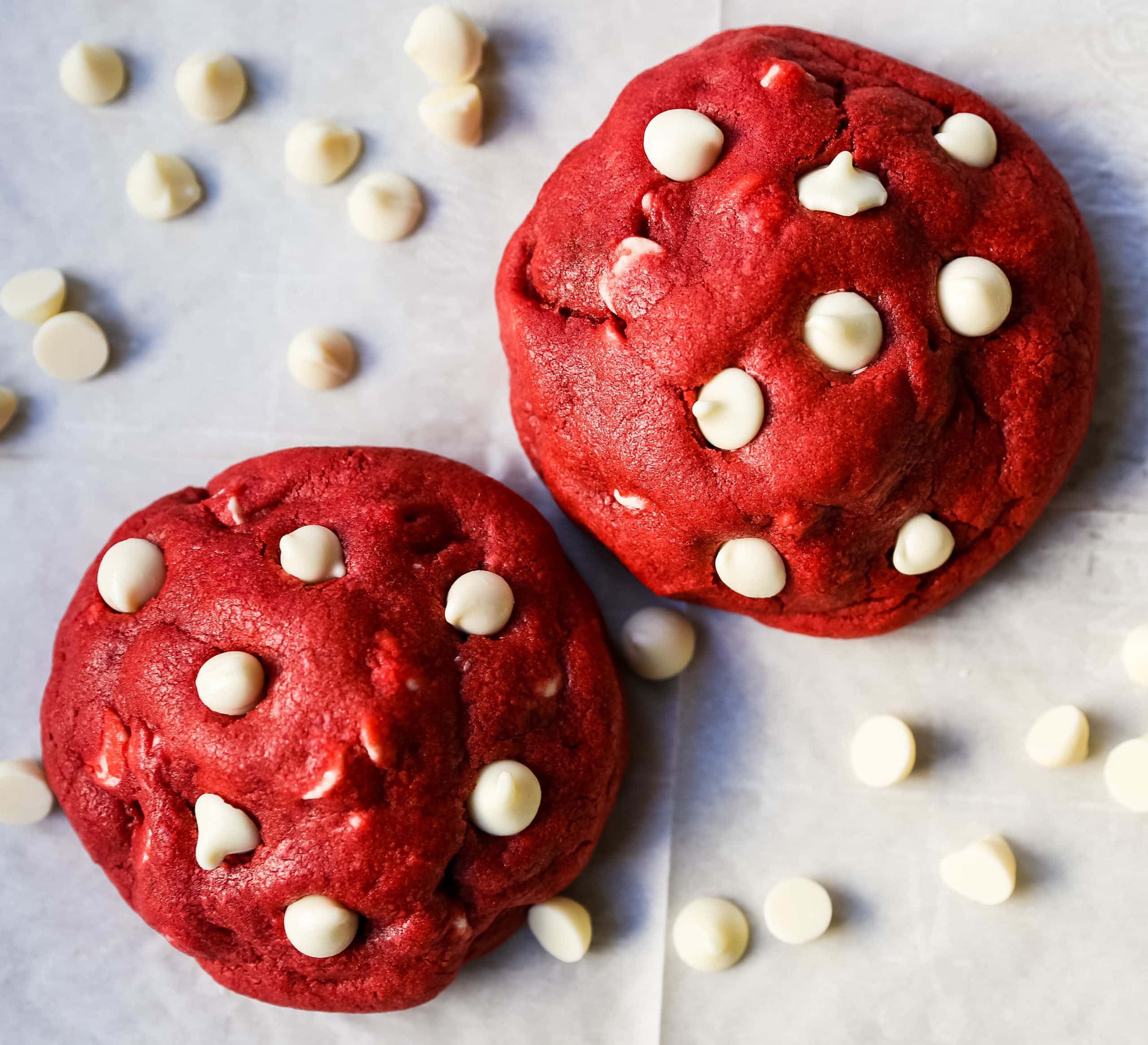 What is Red Velvet?
It is a light chocolate cake with a touch of red food coloring to make it a vibrant red color. There is only a small amount of cocoa used to the chocolate notes are very subtle. It is usually paired with a silky cream cheese frosting.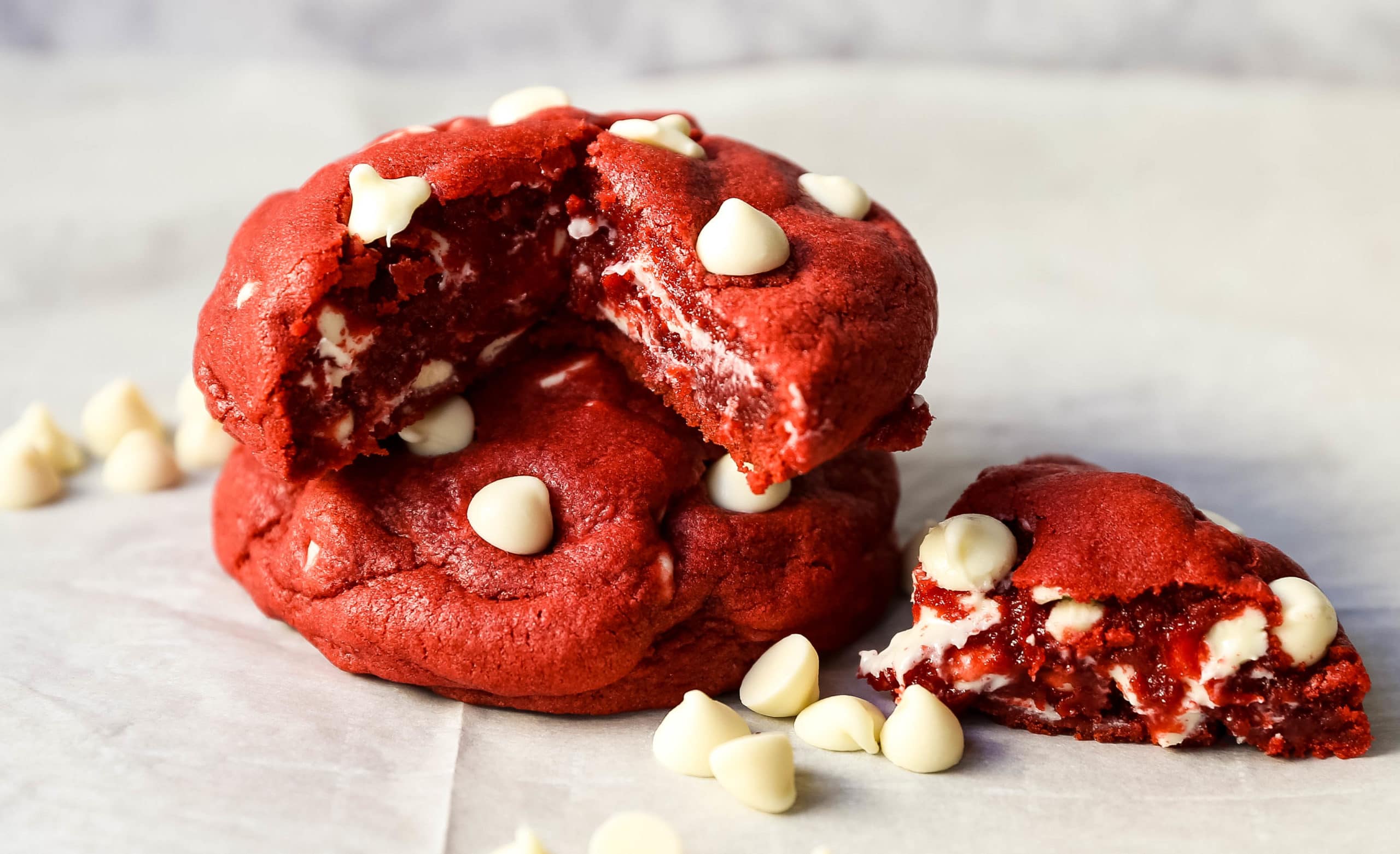 I remember the first time I tried Red Velvet Cake. We were in Savannah, Georgia on a road trip to see as many Southern cities as possible. If you haven't been to the South, you have to visit! There is so much charm, history, and beautiful architecture. Plus the people are truly the nicest -- Southern charm is still alive and well. They also know how to make all things red velvet and I enjoyed trying everything I could get my hands on.
Since red velvet pairs so well with cream cheese frosting, you can always frost these red velvet cookies. If you do frost them, I suggest reducing the amount of white chocolate chips so the cookies aren't too sweet.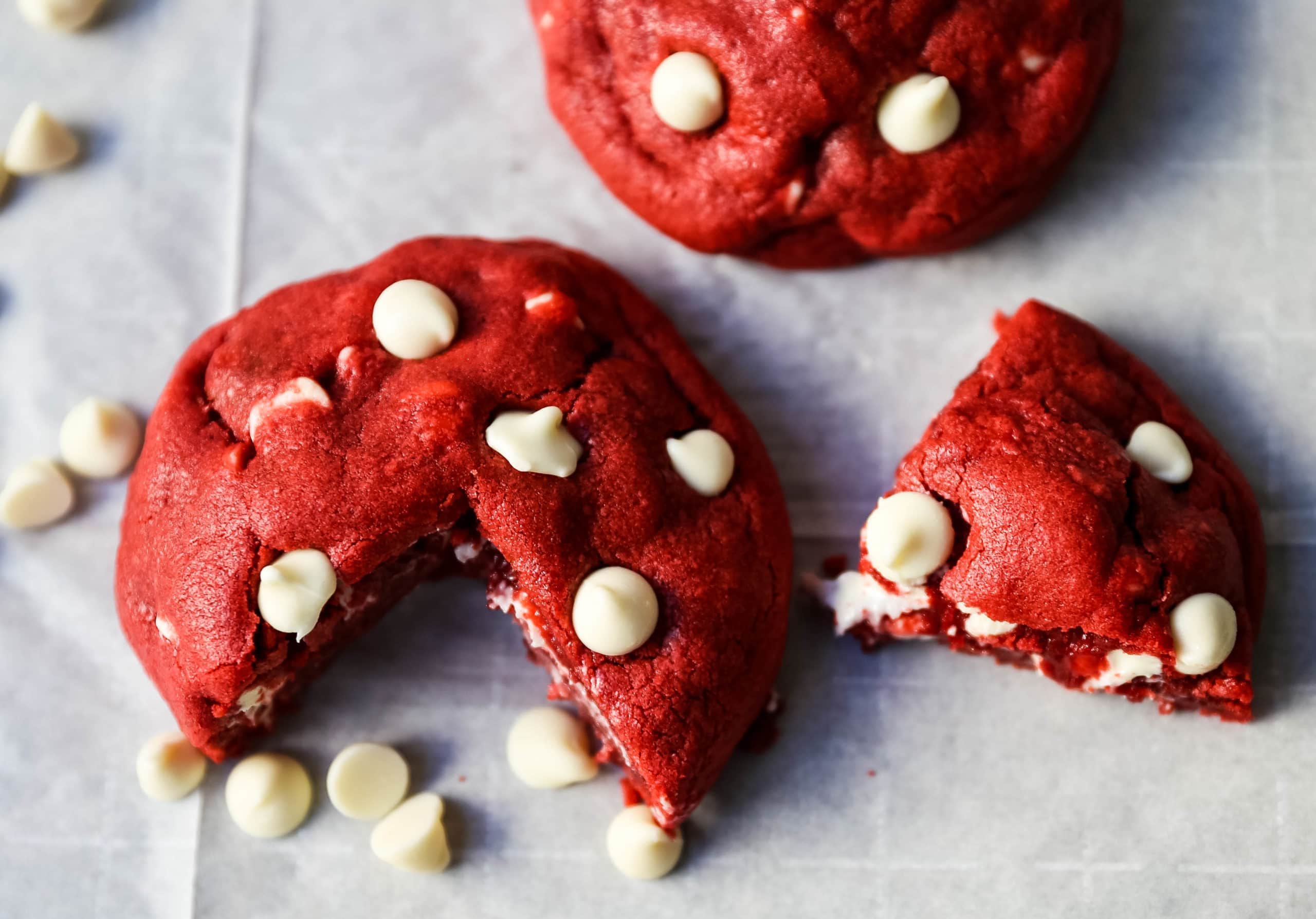 I absolutely love the combination of white chocolate and red velvet. It pairs beautifully together and definitely compliments each other. My favorite brand is Ghirardelli white chocolate chips. There are many brands that are not real white chocolate so check the ingredients!
These Red Velvet White Chocolate Chip Cookies stay super-soft because of one special ingredient -- cornstarch. Whenever I make cookies with cornstarch like my LEVAIN BAKERY CHOCOLATE CHIP COOKIES, they stay soft and chewy for days.
These would be one beautiful and festive Christmas cookie to add to your Christmas goodie plate. It would definitely be Santa's favorite!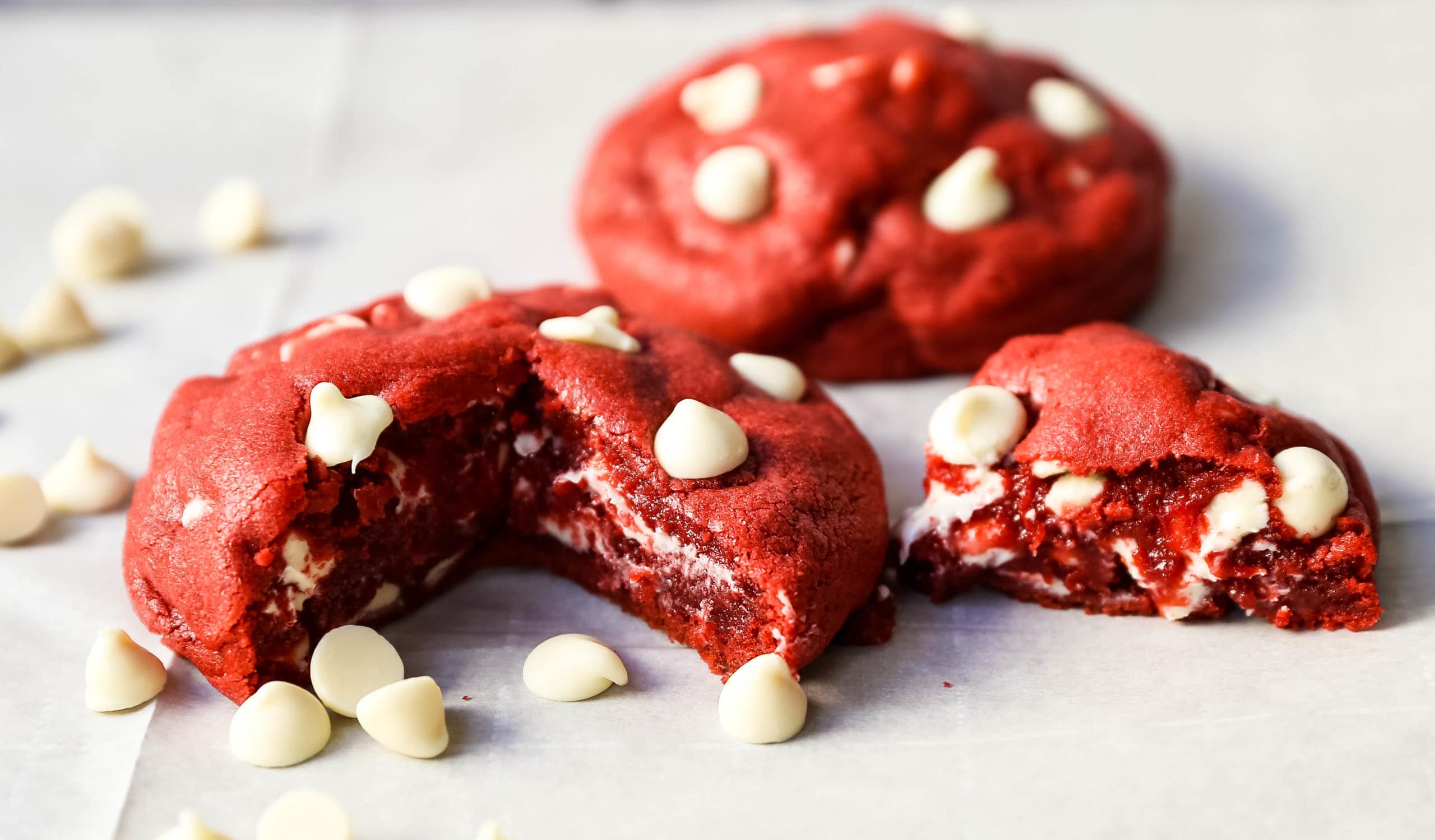 How to make the Best Red Velvet Cookies:
Cream butter and sugars together for at least 4 minutes. This is an important step for several reasons. It allows the sugars to dissolve and wrap around the butter and also whip some air into the cookie dough.
Add red food coloring and vanilla. The cookies can be a deeper red or a brighter red depending on how much food coloring added to the cookie dough.
Use a mixture of leavening agents -- baking soda and cornstarch. The cornstarch gives it a softness and the baking soda gives it a rise.
Add white chocolate chips. Try to use high-quality white chocolate chips such as Ghirardelli because it makes a difference!
Bake on light-colored baking sheets. Here are my favorite baking sheets -- Nordicware Baking Sheets and I love to use these parchment paper liners.