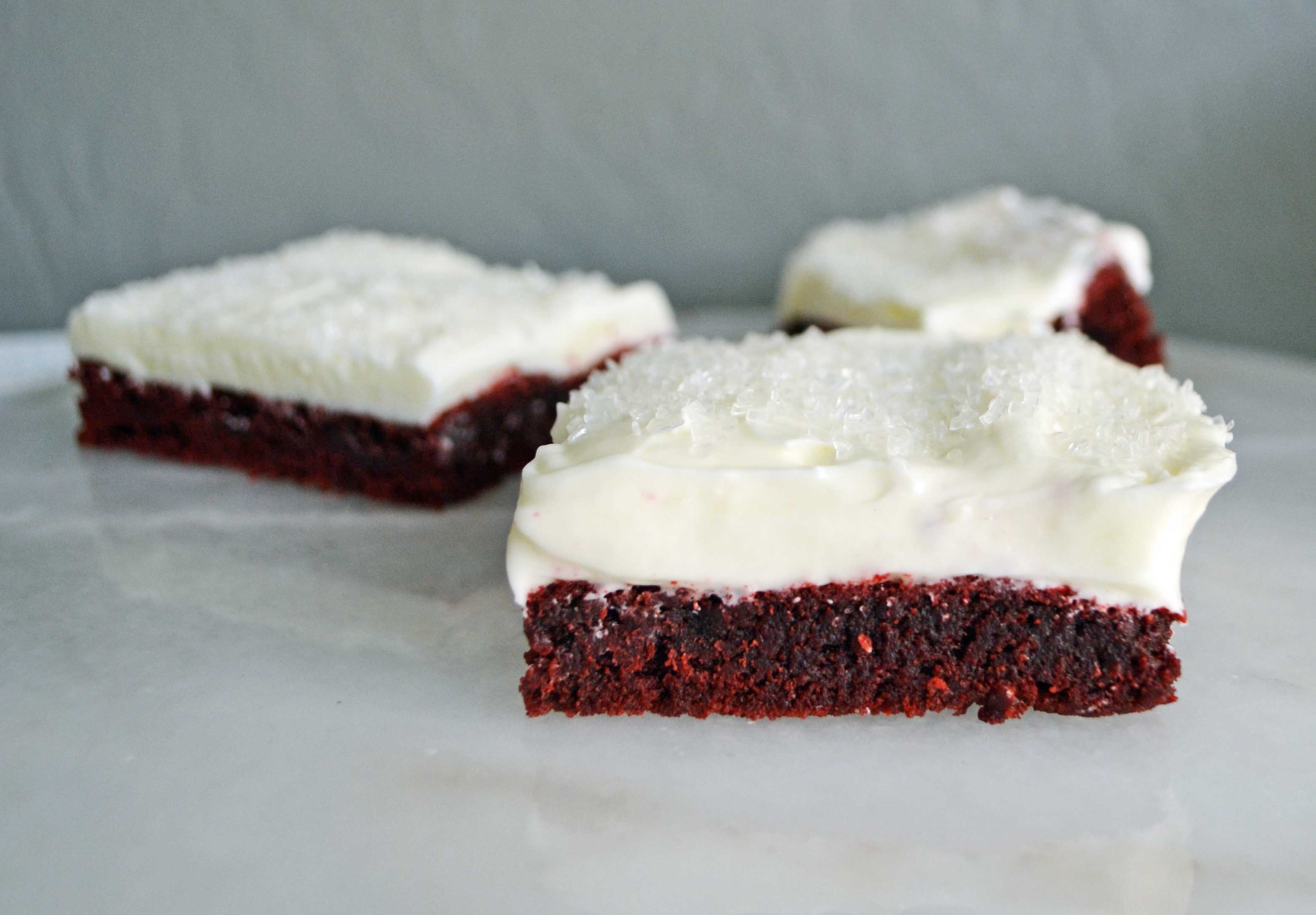 Some weeks just don't go like you plan.
I spent hours and hours working in the kitchen creating these Red Velvet Sugar Cookie Bars and was beyond anxious to share them with you! My kids went absolute bonkers over them and I couldn't get them out to you fast enough. I was working on editing the photos on Photoshop to post the next day when disaster struck......my computer screen went black. Good glory! The computer shut down completely only to never see the light of day again.
The motherboard was fried. (insert crying emjoji here)
Anyone else been in my shoes? If you have, you can agree that this would be the beginning of a very bad day.
The good news is that I walked right into Costco, picked up a brand spanking new computer, spent days downloading all of my programs and all of the Modern Honey framework and I am back up and running! Hallelujah!
Now, let's talk about these beauties because I have been chomping at the bit to share them with you. I literally had vultures (okay, they were really my children + their squad) over here devouring these Red Velvet Sugar Cookie Bars. My 13-year-old declared that these were his FAVORITE thing I have EVER baked.  I basically bake every single day of my life so that's saying something.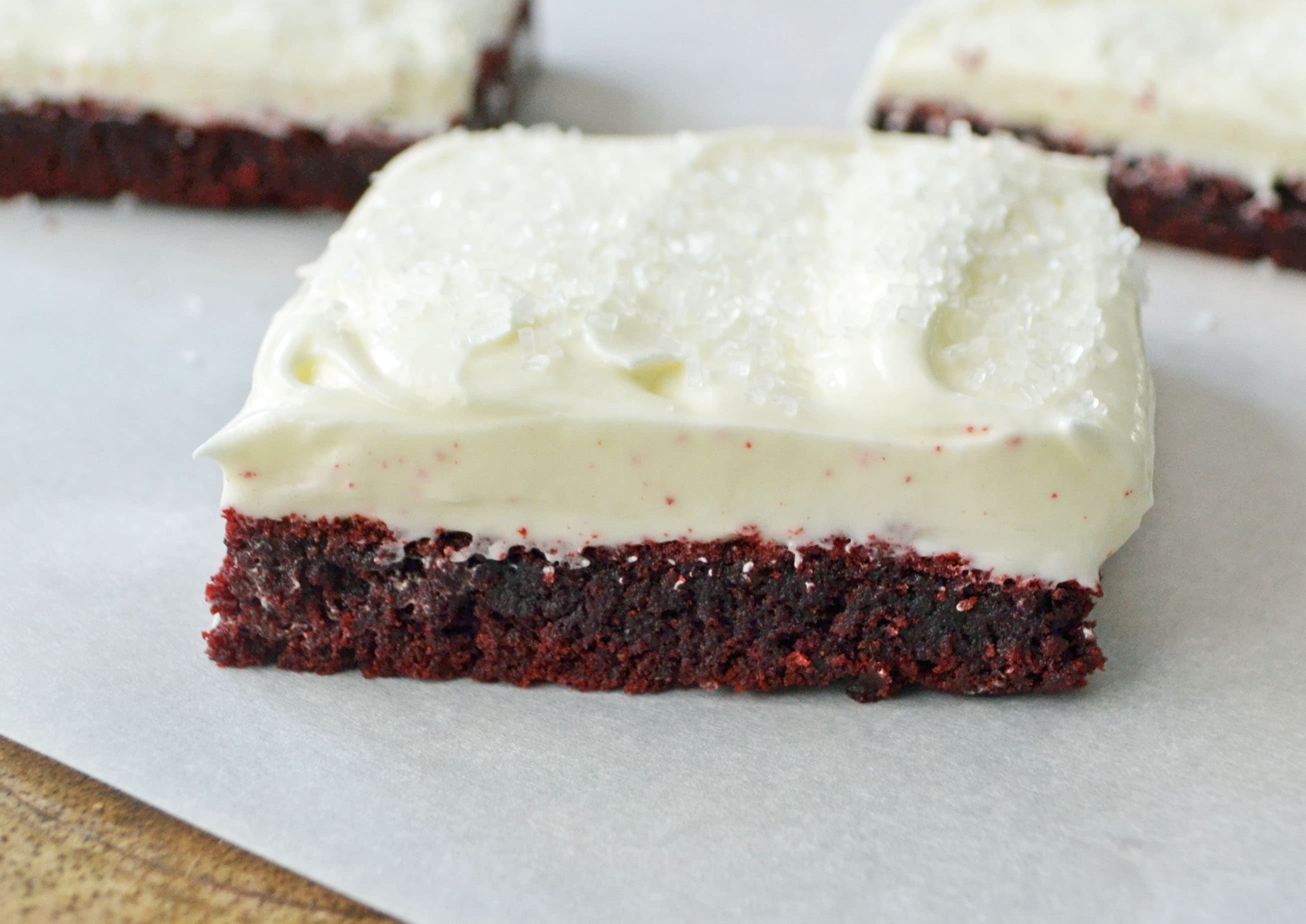 You are going to love the simplicity of this recipe. It's as if a Triple Layer Red Velvet Cake has been transformed into a cookie bar. It's a rich, soft red velvet cookie topped off with the perfectly sweetened cream cheese frosting,  a mix of butter and cream cheese because obviously "butter makes everything better." You are going to fall in major LOVE with these Red Velvet Sugar Cookie Bars.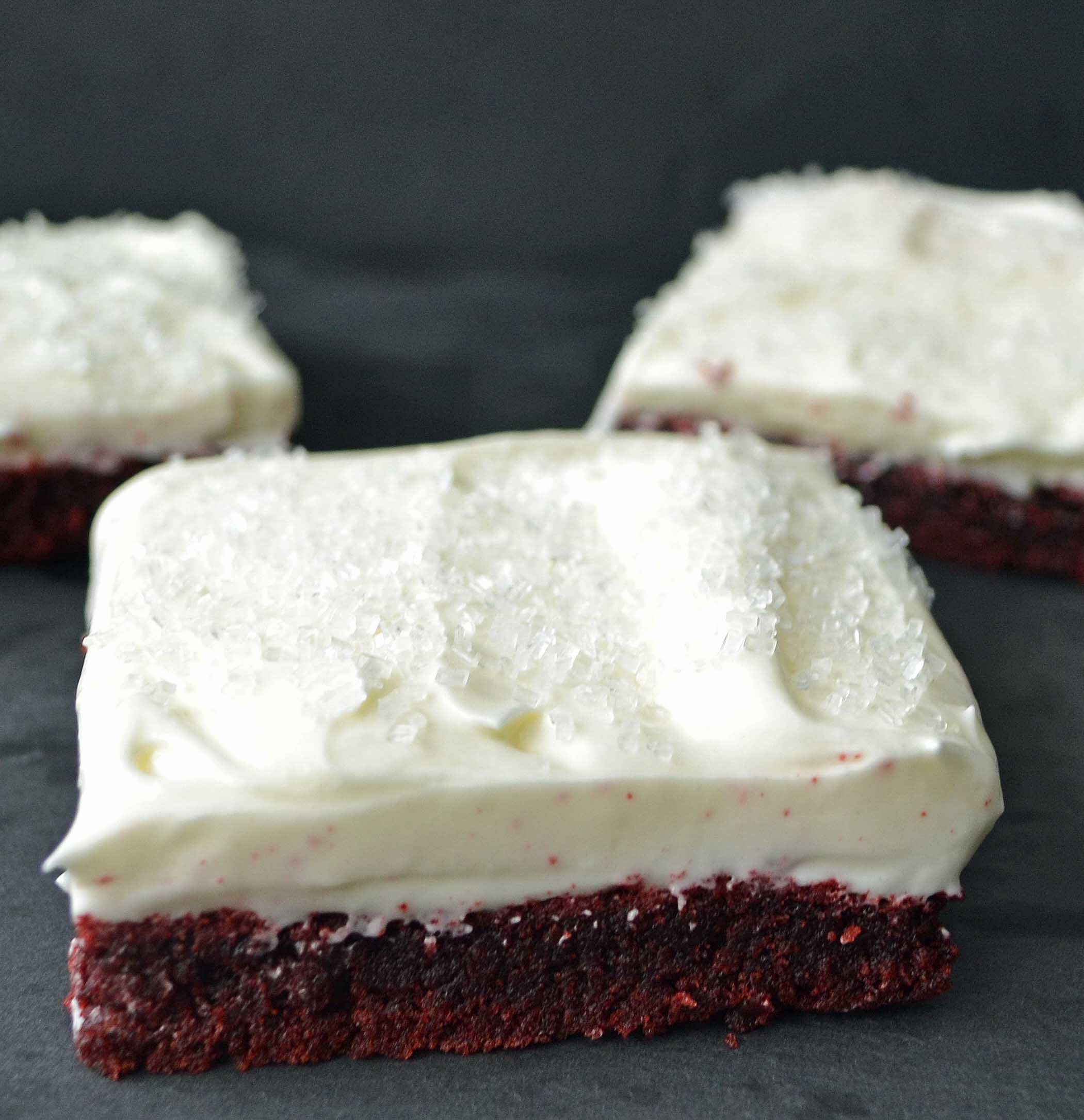 Since 4th of July is coming up and is one of the biggest entertaining days of the year, this is the ultimate bar to bring to the BBQ. Top it with red and blue M & M's or sparkling sugar and you have one festive looking bar.
Cookie bars are actually one of the easiest and most underrated desserts. Cakes can be complicated as there's no room for error when stacking cake layers and your frosting skills have to be on point. Here's one of the best things about these bars - you literally spread the cookie batter in a 9 x 13 pan, place the bars in the oven, and top the bars with simple sweet cream cheese frosting. This cream cheese frosting is ridiculously delicious.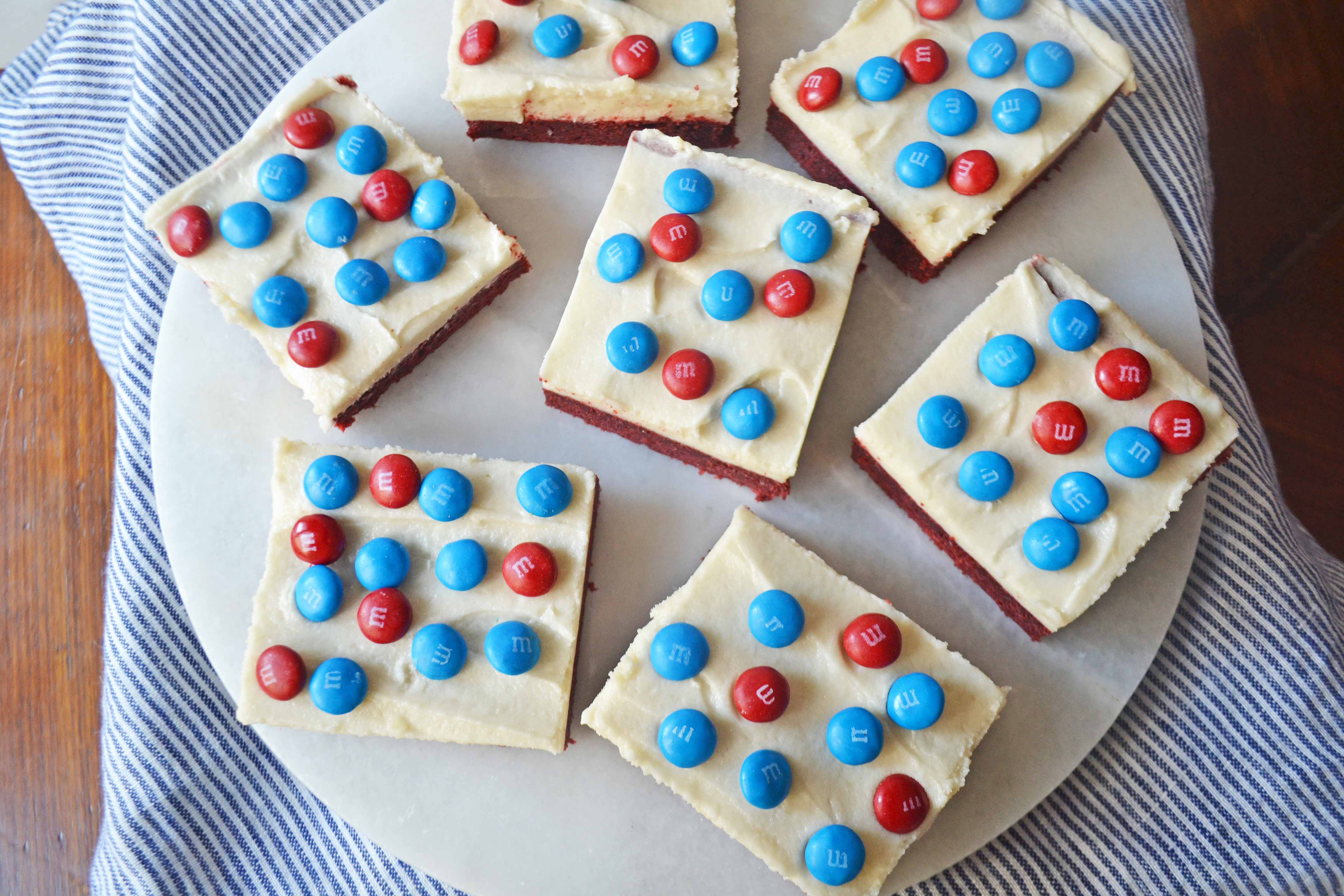 I can't wait to hear about how much you LOVE these Red Velvet Sugar Cookie Bars. Share this recipe with your friends because that's what good friends do. 🙂 Thanks for your amazing support! xoxo - Melissa
Happy Baking!