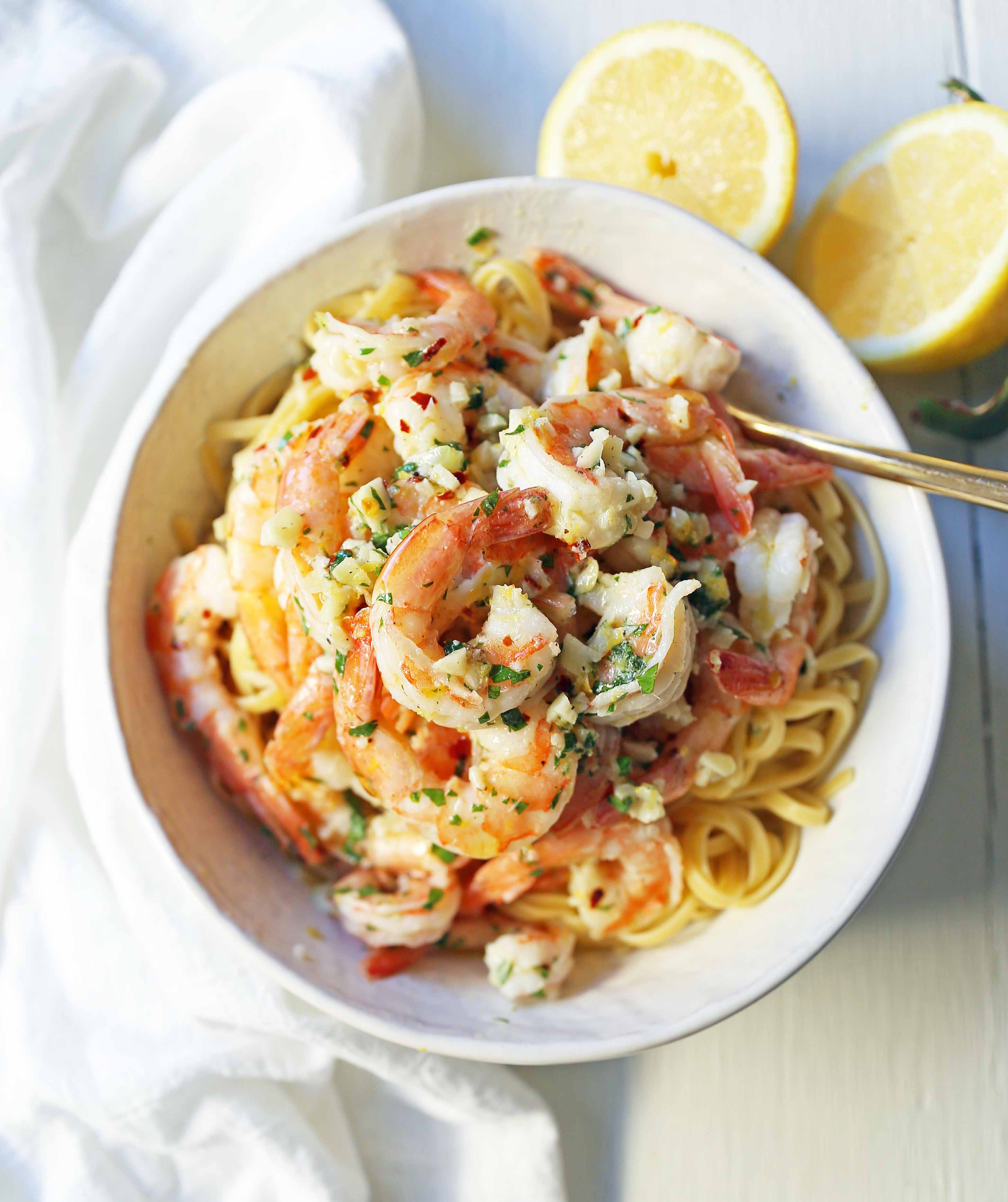 Shrimp Scampi Linguine
Shrimp sauteed in a lemon garlic butter sauce tossed with linguine pasta and made in less than 20 minutes. 
This is one of those simple dishes made in a snap that looks so elegant. Since Valentine's Day is around the corner, I want to share a beautiful dinner perfect for a night in.  This Shrimp Scampi with Linguine pasta is such a gourmet comfort food meal. My husband goes crazy for shrimp so I definitely know the way to his heart!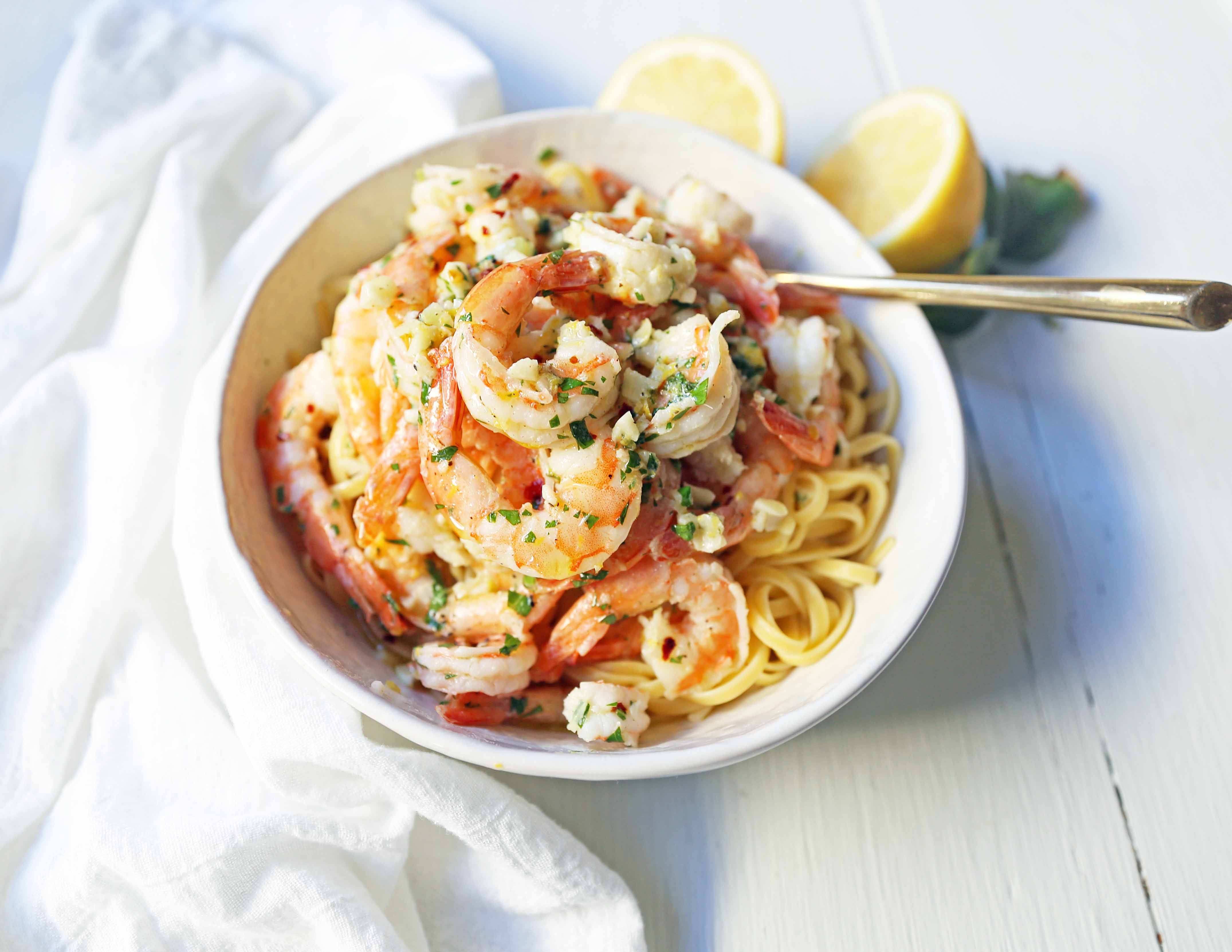 Shrimp Scampi Linguine is made by sauteeing shrimp in a garlic butter sauce and adding fresh lemon juice and zest to brighten up the dish.  Fresh parsley adds a balance to the shrimp while red chili flakes add just the right amount of spice.  This Shrimp Scampi Linguine is such a well-balanced dish and will have you coming back for more!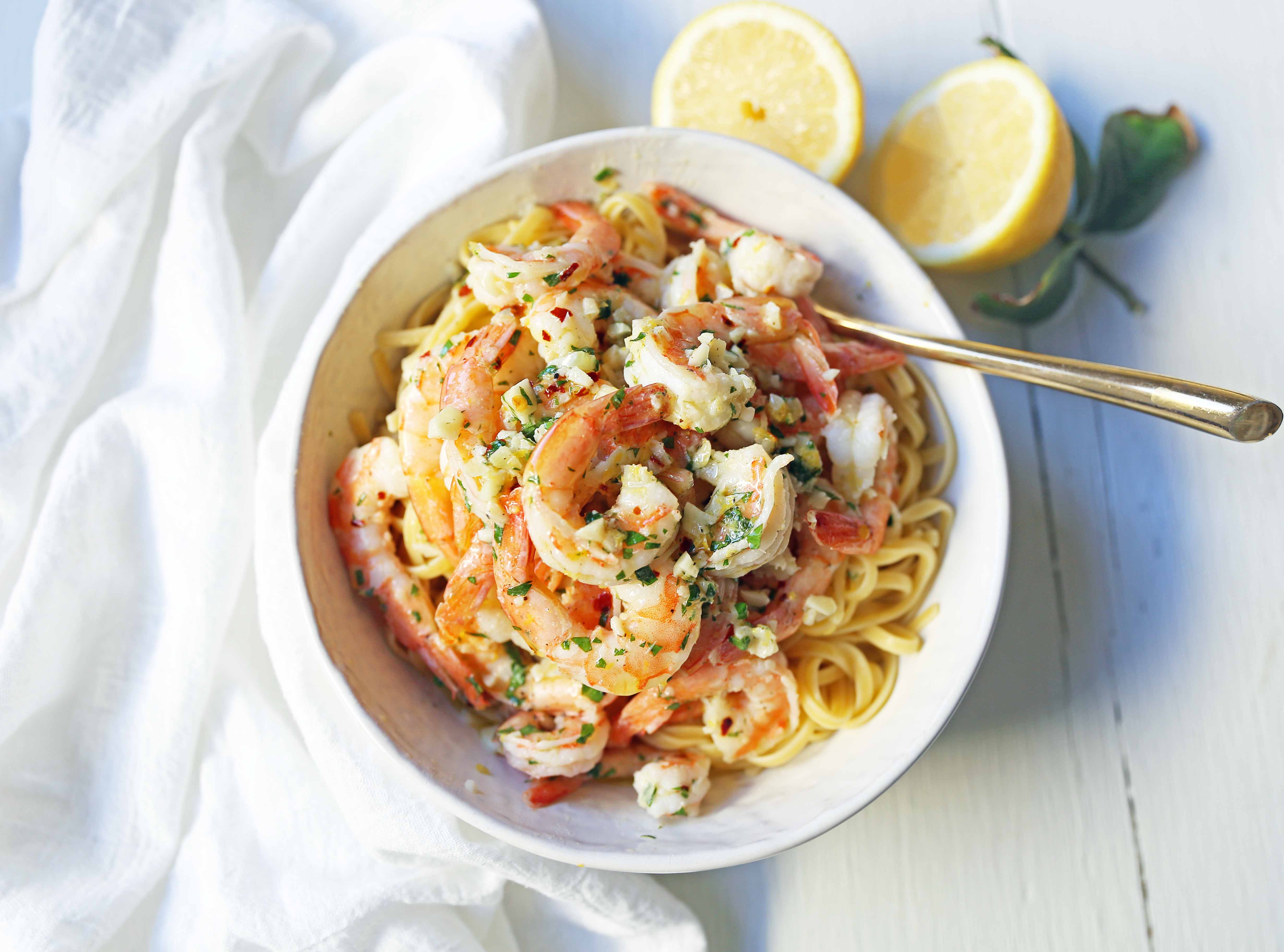 How to make Shrimp Scampi Linguine:
 Start by sauteeing garlic in butter. Add shrimp and cook for about 5 minutes, turning often. You don't want to overcook the shrimp as it can become rubbery.  Season with salt, pepper, lemon zest, lemon juice, parsley, and red pepper flakes. Toss to coat well.
While shrimp is cooking, cook linguine pasta according to package instructions. Drain and toss with pasta.
When ready to serve, drizzle with additional melted butter or extra-virgin olive oil, if so desired. It adds some vibrancy to the shrimp and gives an extra boost of flavor. Serve with sliced lemon halves.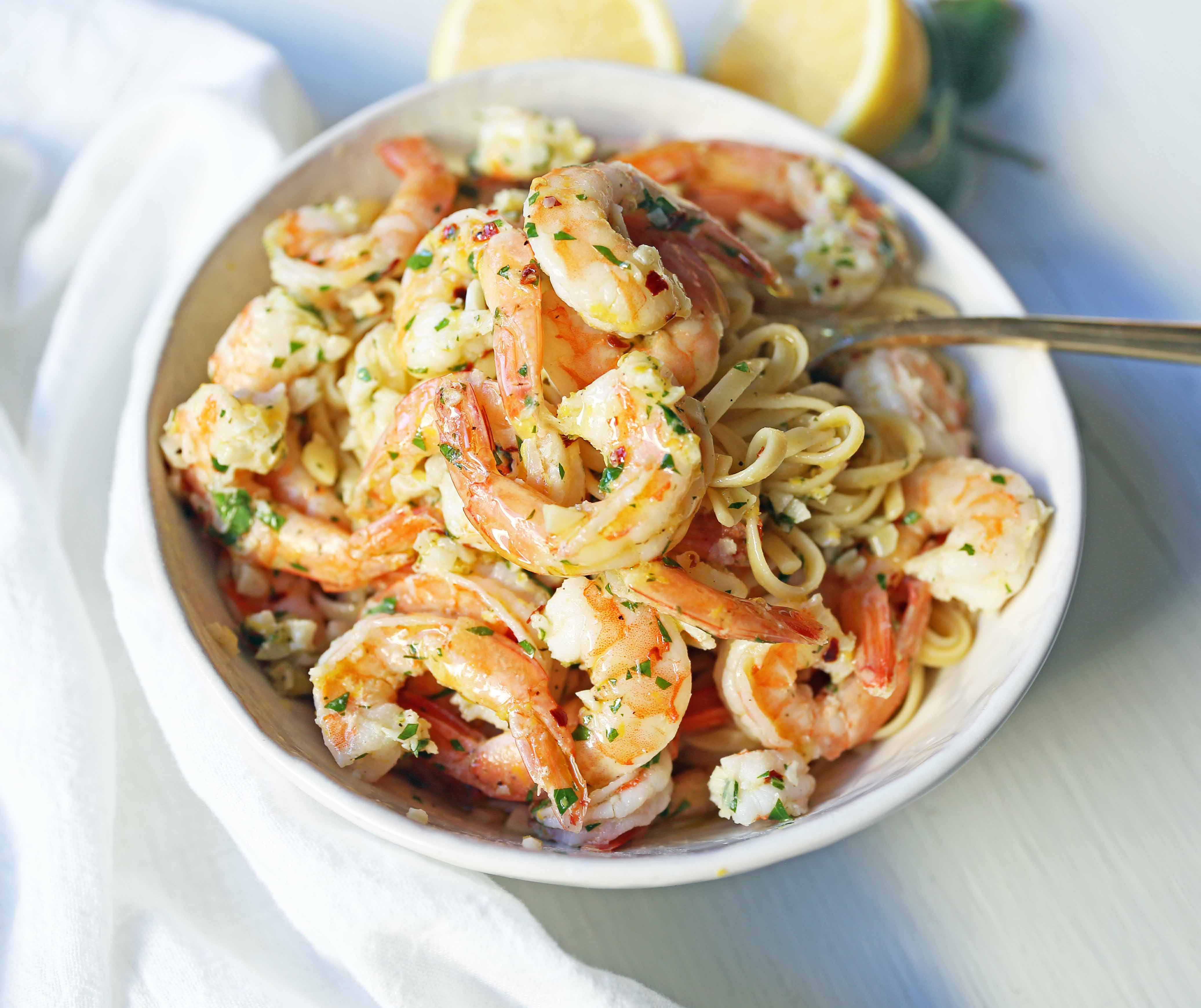 I love to hear from you! If you make this recipe, please be sure to leave a comment and give this recipe a rating. Sign up for my newsletter below so you never miss a recipe. Thank you for following along! I truly do have the greatest readers. FOLLOW ME ON:   INSTAGRAM --- FACEBOOK --- PINTEREST