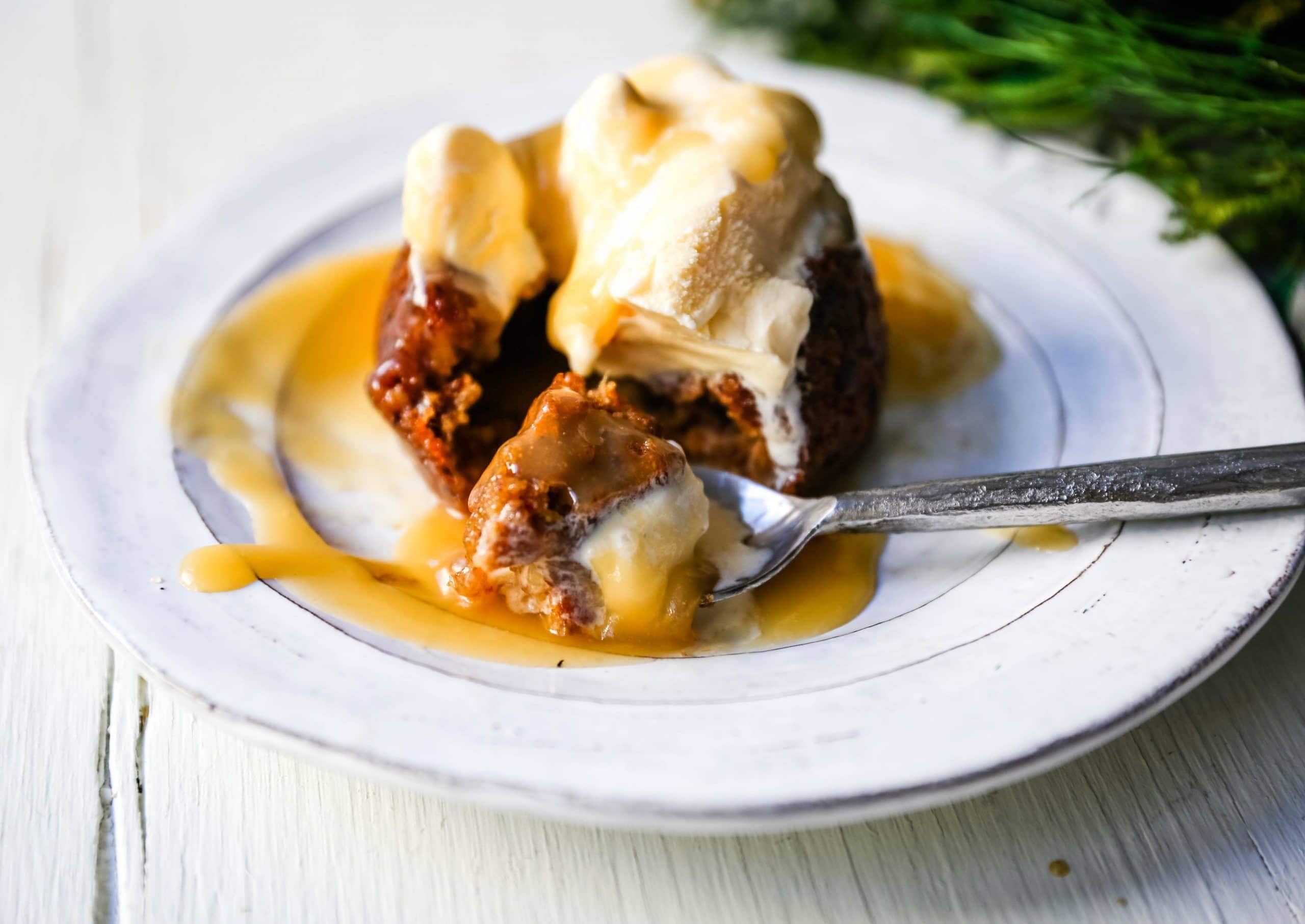 Sticky Toffee Pudding
A famous English dessert with a moist sponge cake covered in a homemade caramel toffee sauce and vanilla ice cream.
Oh how I love the English tradition of eating sticky toffee pudding on Christmas. I tried it years ago and have been hooked ever since. We do a traditional Danish tradition of eating HOMEMADE RICE PUDDING RECIPE (my brother lived in Denmark for two years and passed on the tradition) on Christmas Eve and this Sticky Toffee Pudding (my other brother lived in London for several years and passed on their tradition) on Christmas Day. I love implementing traditions from other countries.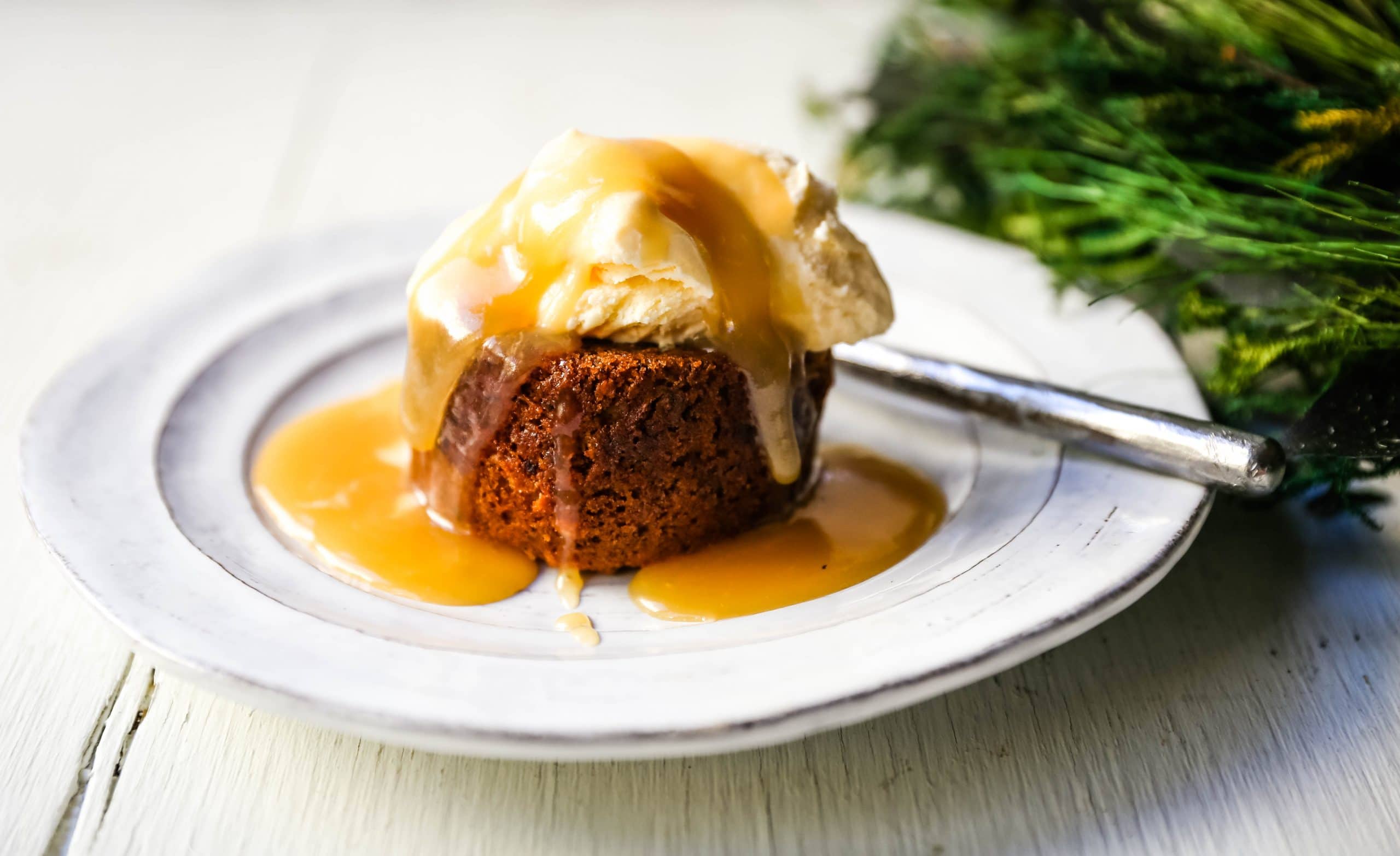 This Sticky Toffee Pudding is so addicting. The cake is so moist, it just melts in your mouth! Oh and the rich, decadent, buttery caramel sauce is absolutely heavenly. Everything is made from scratch and it makes all of the difference. There's a reason it is called sticky pudding!
What ingredients are in Sticky Toffee Pudding?
It all starts with butter, brown sugar, vanilla, egg, dates (the star ingredient), flour, baking soda, baking powder, and salt. The reason it is so perfectly moist and sticky is that the dates are soaked in hot water until completely softened. Dates have a sweet, butterscotch-like flavor and create a beautiful textured cake.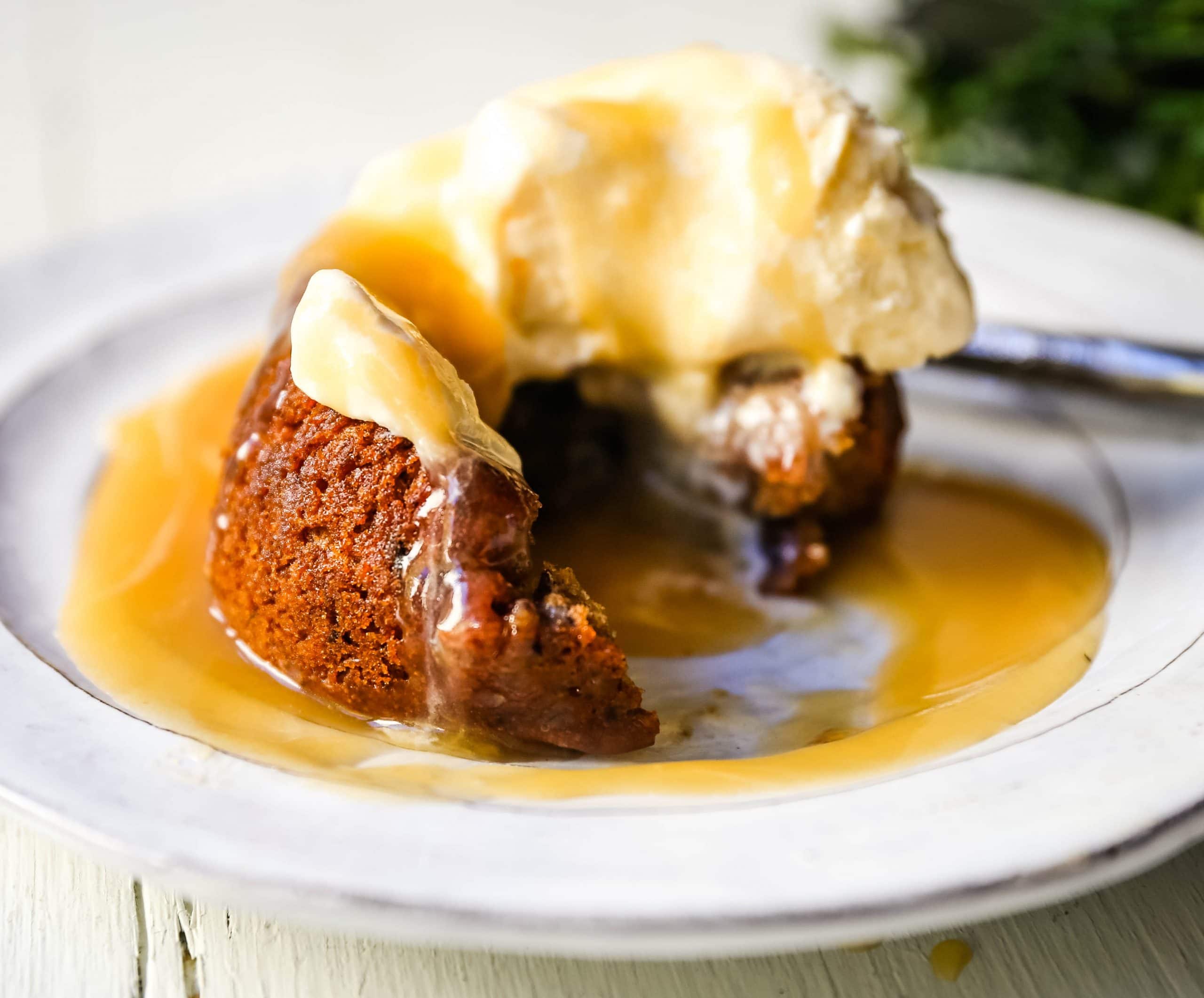 This could be called a date cake or date pudding but whatever you call it...it is seriously amazing! My kids didn't believe me when I told them there were actually dates in the cake.
A homemade caramel toffee sauce is an absolute must! The handcrafted caramel sauce is made with heavy cream, sweet cream butter, light Karo syrup, and sugar. It is generously poured all of the sticky toffee pudding. The more caramel sauce the merrier! I love to pair it with a large scoop of vanilla bean ice cream but you can also top it with handcrafted whipped cream as well.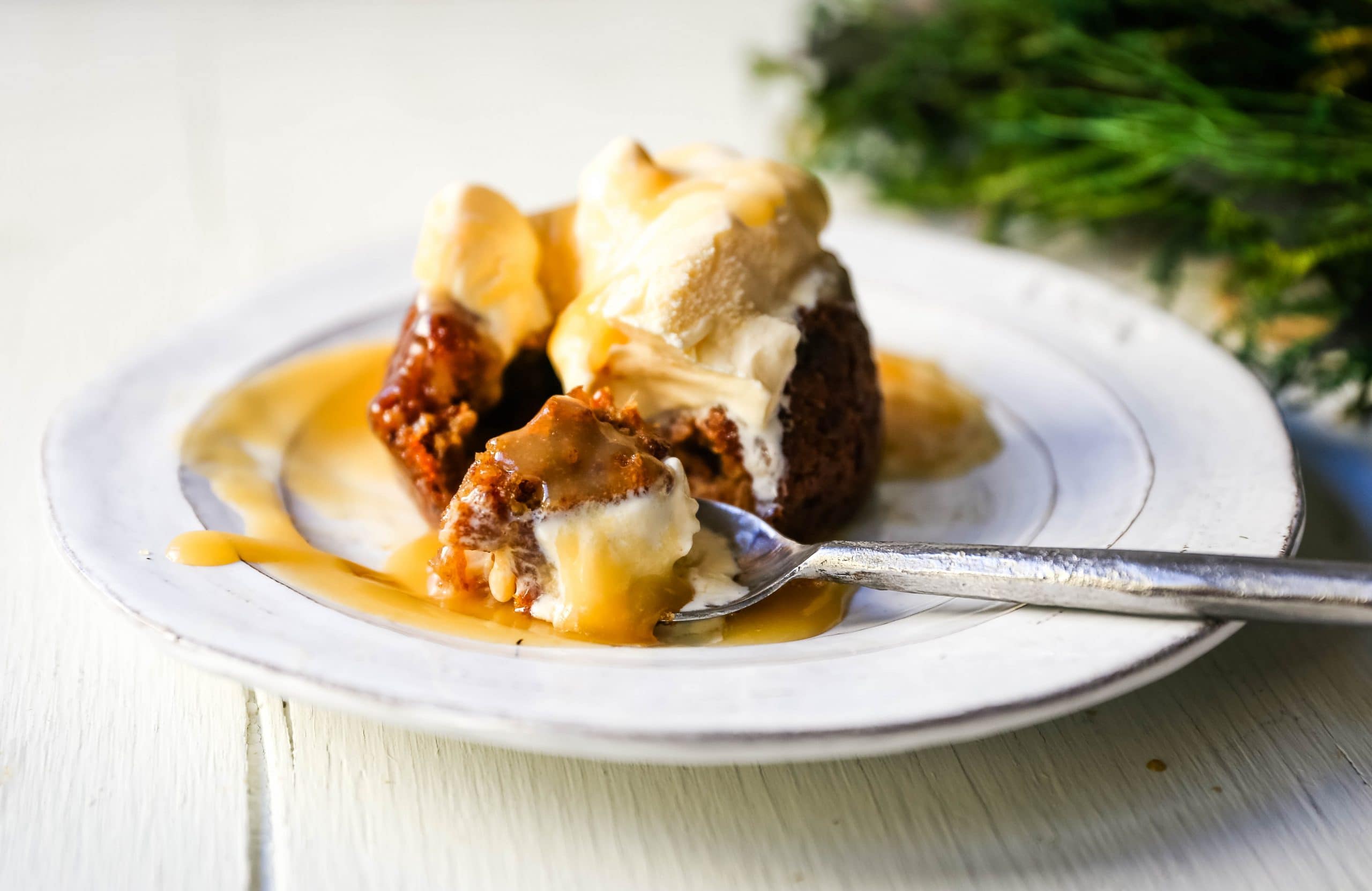 How to make the BEST Sticky Toffee Pudding:
Start by soaking pitted dates in water and heating until the water is almost completely soaked up. I like to use Medjool dates. Once the dates are softened, use a food processor or blender to puree.
Make the homemade caramel by scratch using heavy cream, butter, Karo syrup, and sugar.
Make the toffee date cake by mixing together butter, brown sugar, egg, vanilla, flour, baking soda, baking powder, salt, and pureed dates.
Pour into 4-6 ramekins, depending on how deep the ramekins are. Bake for about 20 minutes.
Top with vanilla bean ice cream or homemade whipped cream and a generous helping of the handcrafted caramel.