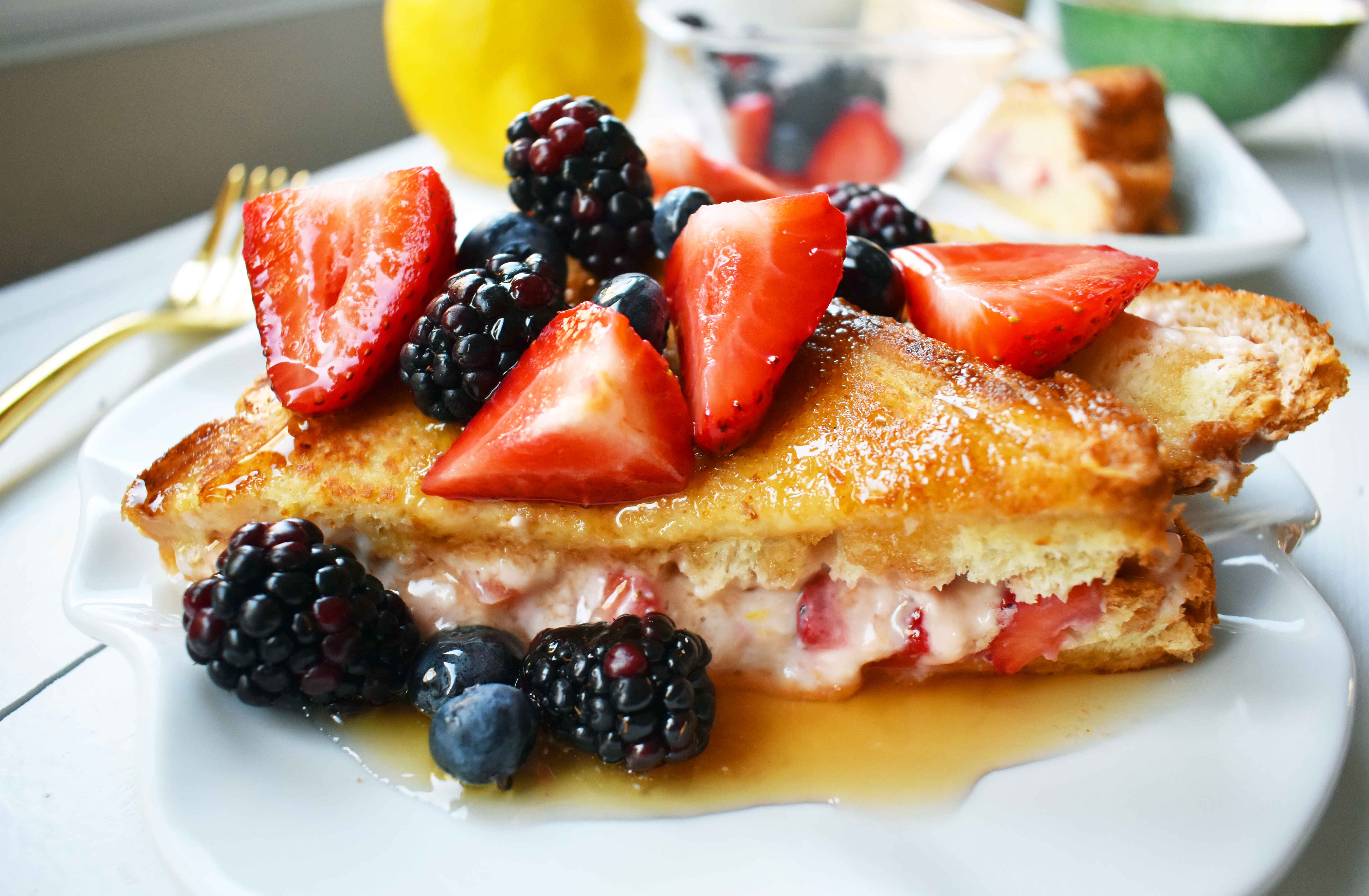 It was way back in the day when my husband had just graduated college. We were ecstatic that he was offered a job right out of college to work for a home builder. I was still plugging away taking night classes at college while balancing working full-time. We were crazy busy and working our  booties off to save every penny for a down payment on a new home.
My husband's company surprised their employees with an all-expense trip to San Diego. You would think we were going on a two-week vacation to Europe! We were poor college kids and beyond excited for this free trip! Of course we had to know where the best place on Coronado Island was to get breakfast. We were told by the locals about a charming little breakfast place with flower boxes lining it, they were known for their berry cream cheese stuffed french toast.
This was before Google (aka "my other brain")  so we experienced some sticker shock when looking at the menu. In typical Dean fashion, he said "it's all good" and we sat down and ate one of the hands down best breakfast dishes we've ever eaten. It was well worth the hefty bill.
Ever since that day, I wanted to recreate that lovely breakfast dish.
My husband came home from work to find breakfast for dinner, as we like to call it. I served him up a plate of strawberries and cream stuffed french toast and waited with bated breath for his reaction. He is my ultra honest critic (in the most kind way possible) and I wanted him to be reminded of that memorable dish in that little cafe back in 1998. Thankfully he said he loved it and I could breathe again!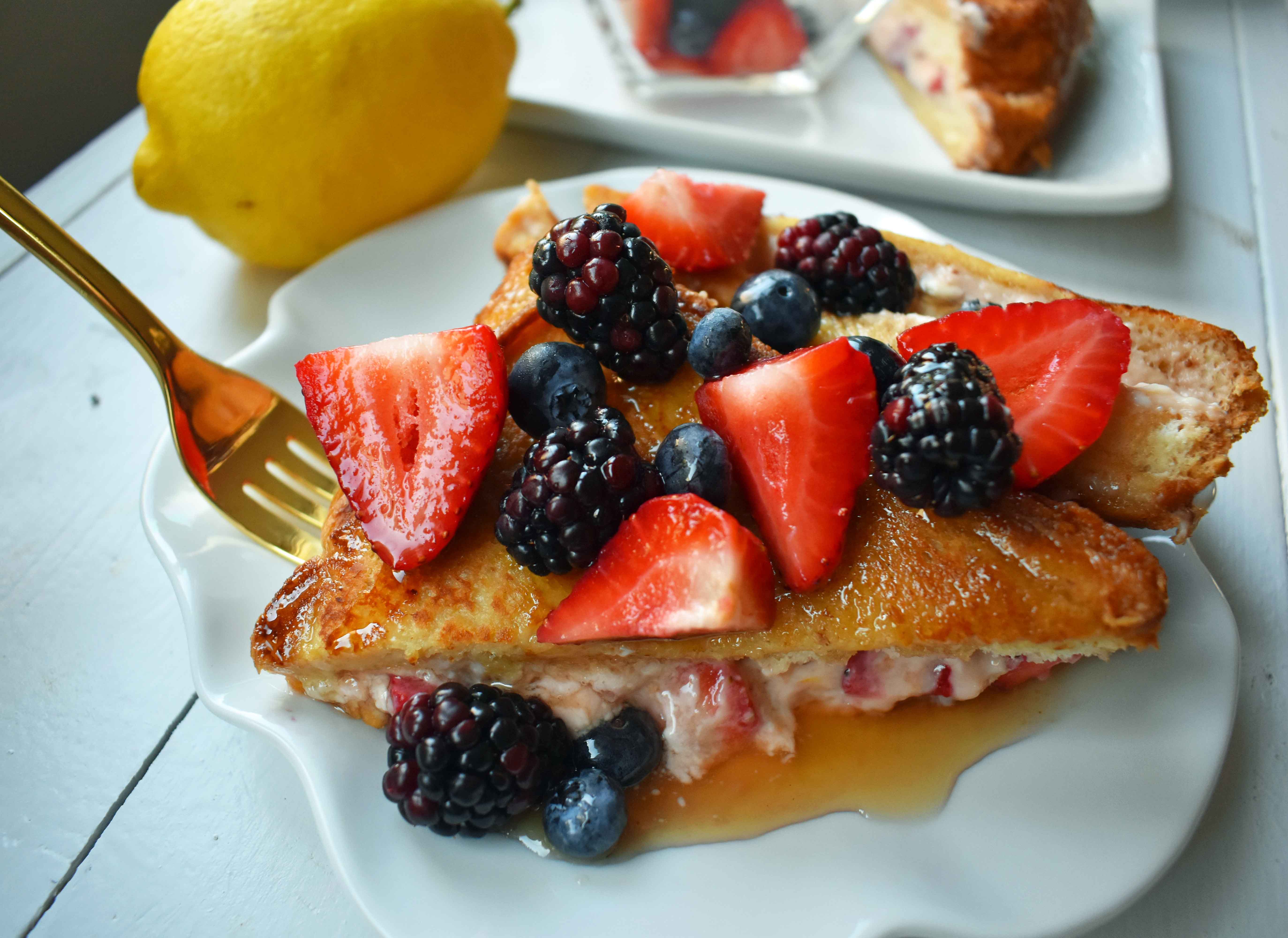 This Strawberries and Cream Stuffed French Toast is what dreams are made of.
Yes, I said it. It's ridiculously easy to make yet is so impressive. It is made by making a sweetened cream cheese using strawberry jam, fresh strawberries and lemon zest and stuffing it in between two pieces of bread, such as Texas Toast. It is quickly dipped into a rich custard batter and cooked on a sizzling butter griddle until golden brown. The stuffed french toast is topped with powdered sugar, fresh berries, homemade fluffy whipped cream and a touch of real maple syrup. Absolutely heavenly!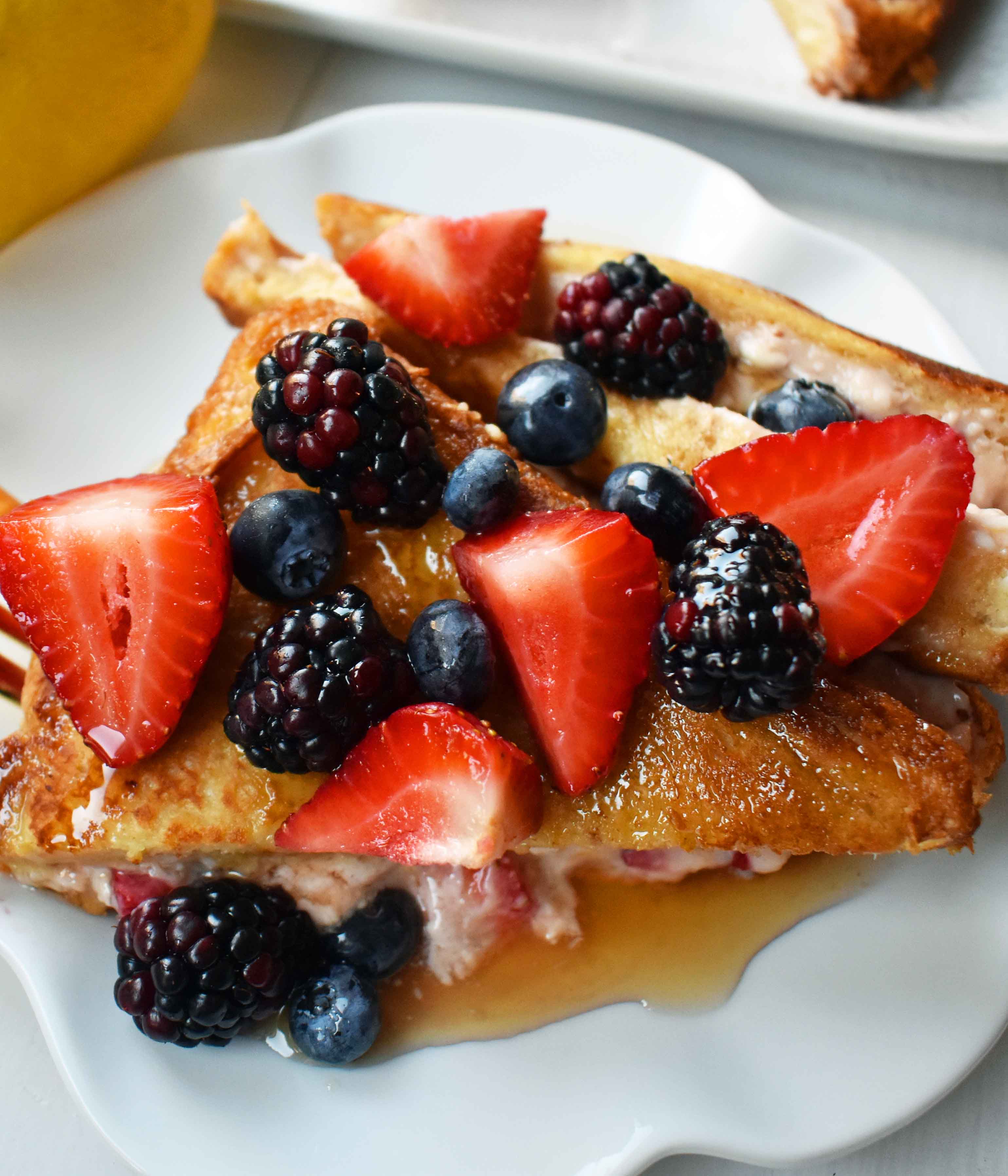 PIN on PINTEREST:

Come find me on Instagram at @modern_honey or Facebook. I would love to hear from you. Happy Baking!