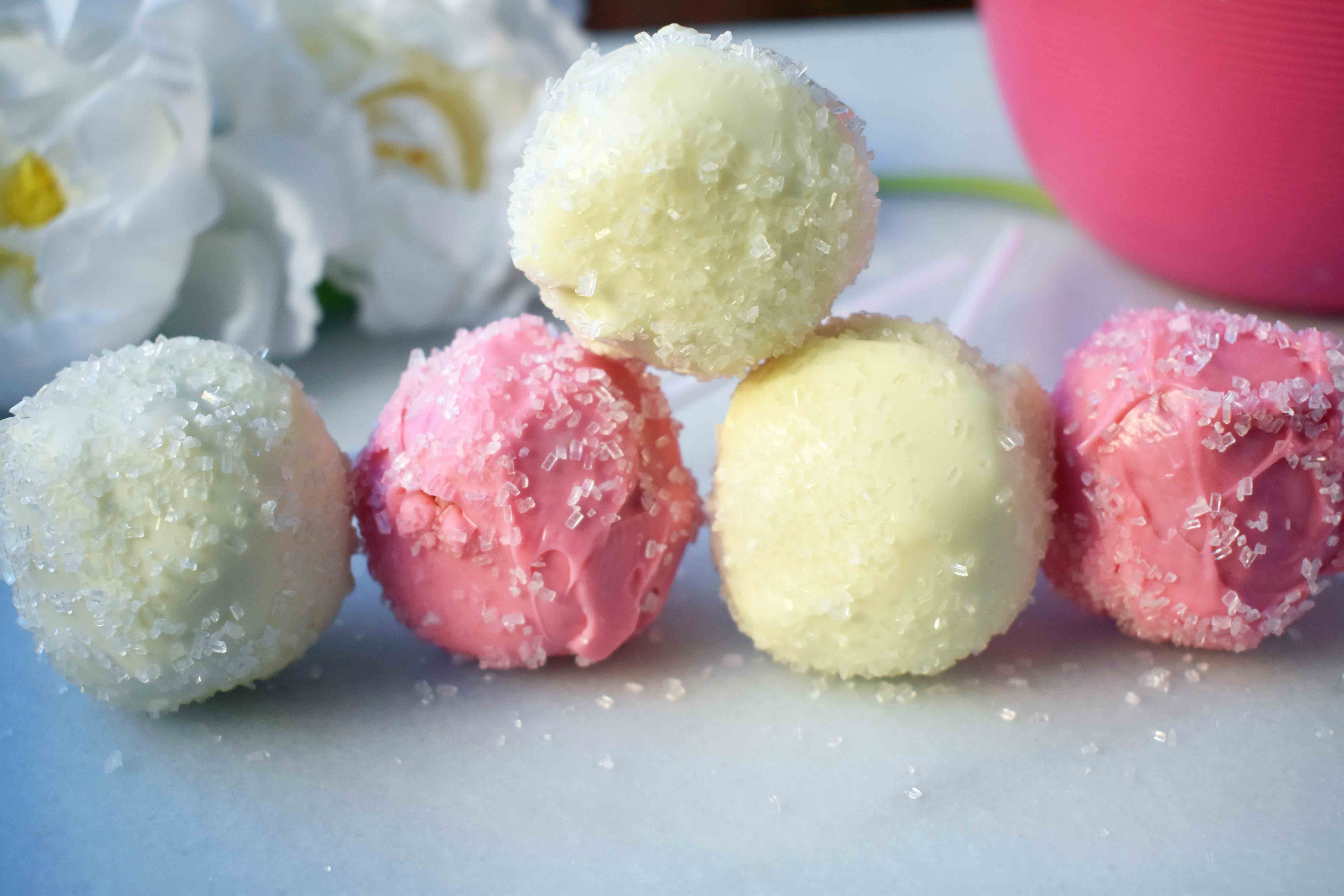 Strawberry Cheesecake Truffle Balls Cake Pops
It's Valentine's Week here at Modern Honey! Cake Balls were a huge trend 5 years ago and every baby shower or party I ever attended, offered these delectable creations. The Cake Pops were usually made using a cake mix and canned frosting.  Even though they may have tasted good, there is nothing like made-from-scratch desserts!
I wanted to make a homemade yellow butter cake and combine it with a handcrafted fresh strawberry cream cheese frosting to make the ultimate Strawberry Cheesecake Truffle Ball Cake Pop. It tastes like a mix between a strawberry cheesecake and strawberry shortcake. It is so creamy inside with the moist butter cake, cream cheese frosting, and pops of freshness from the strawberries. Absolutely heavenly!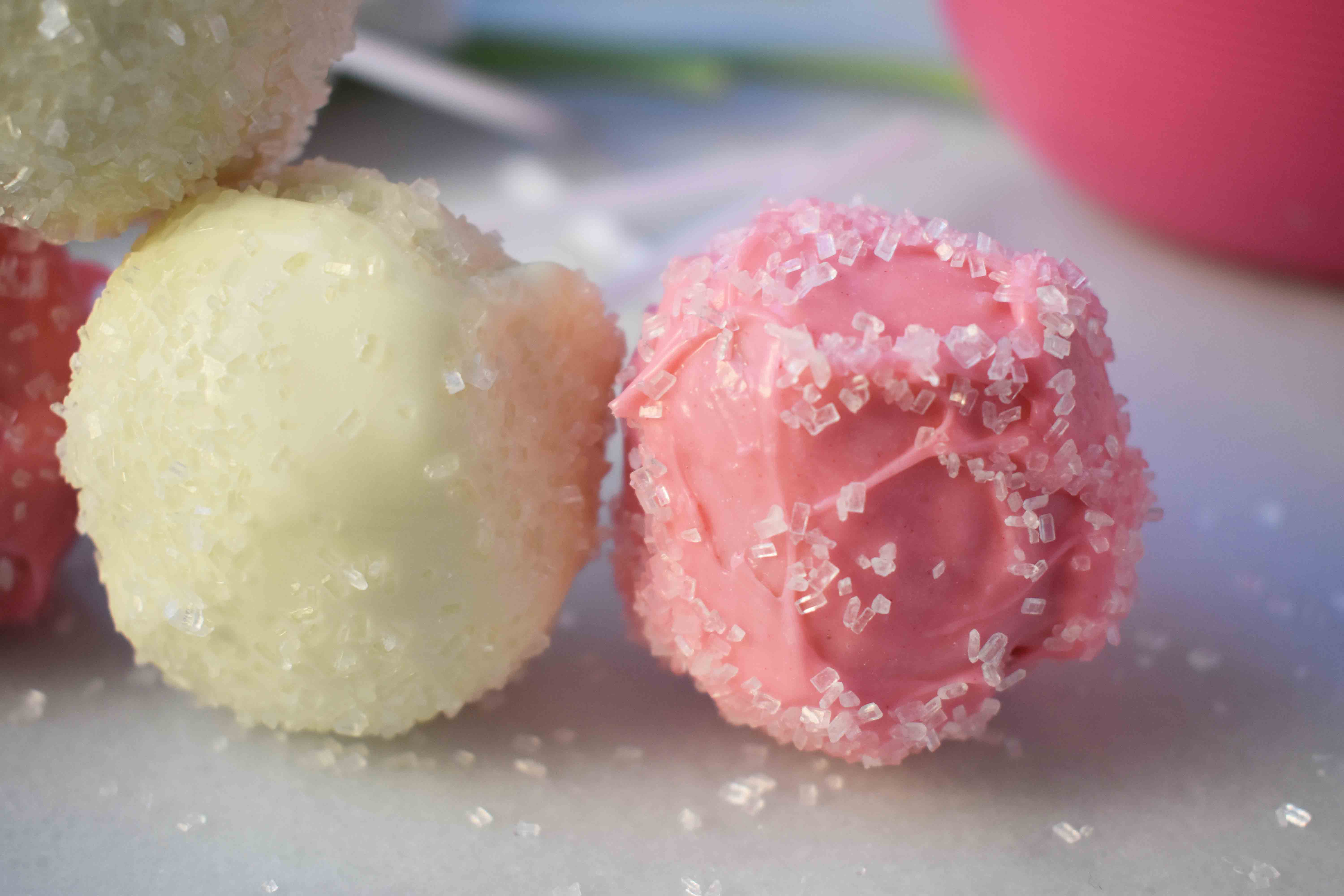 Here's how to make a cake pop or truffle ball:
 To use a stick or not a stick? It depends. You can pick up a truffle ball with your hands and a cake pop uses a stick. If you would like to display them, then it is beneficial to use the sticks. If you want easy finger foods, then forget the sticks. You can buy the sticks at stores such as Walmart, Michaels, Hobby Lobby, and many other stores.
The yellow butter cake is made from scratch using the freshest ingredients. It is baked in a 9 x 13 pan and cooled. Once it is cooled, it is mixed with the strawberry cream cheese frosting with fresh strawberries. It is rolled into balls and chilled.
Once the truffle cake balls are chilled, it is time to dip them! You can use any type of white melting wafers or candy melts. My favorite go to is the Ghirardelli White Melting Wafers. You can find them at Sam's Club for much cheaper than at the grocery store.  You can also find the Wilton Melting Wafers or CandiQuik at stores such as WalMart, Target, Michaels, or Hobby Lobby.  They are usually on sale for about $2.
It's always fun to change up the colors so feel free to experiment with food coloring.  Sprinkle with sparkling sugar or edible glitter for some added sparkle.
How do you store the cake pops or truffle balls?
If you are making truffle balls, it's easy.  All you need is a baking sheet line with wax paper or a Silpat to prevent sticking. After the truffle balls are dipped into the melted wafers, it takes only a few minutes for the coating to set up.
If you are making cake pops, you will need something to place the sticks in so the pops can set up. You can buy a Wilton Cake Pop stand which makes it super easy. Before I owned one, I used a block of styrofoam. Get creative! You can even use glass jars and place 4-6 in each one.  Think outside the box and see what you have at home.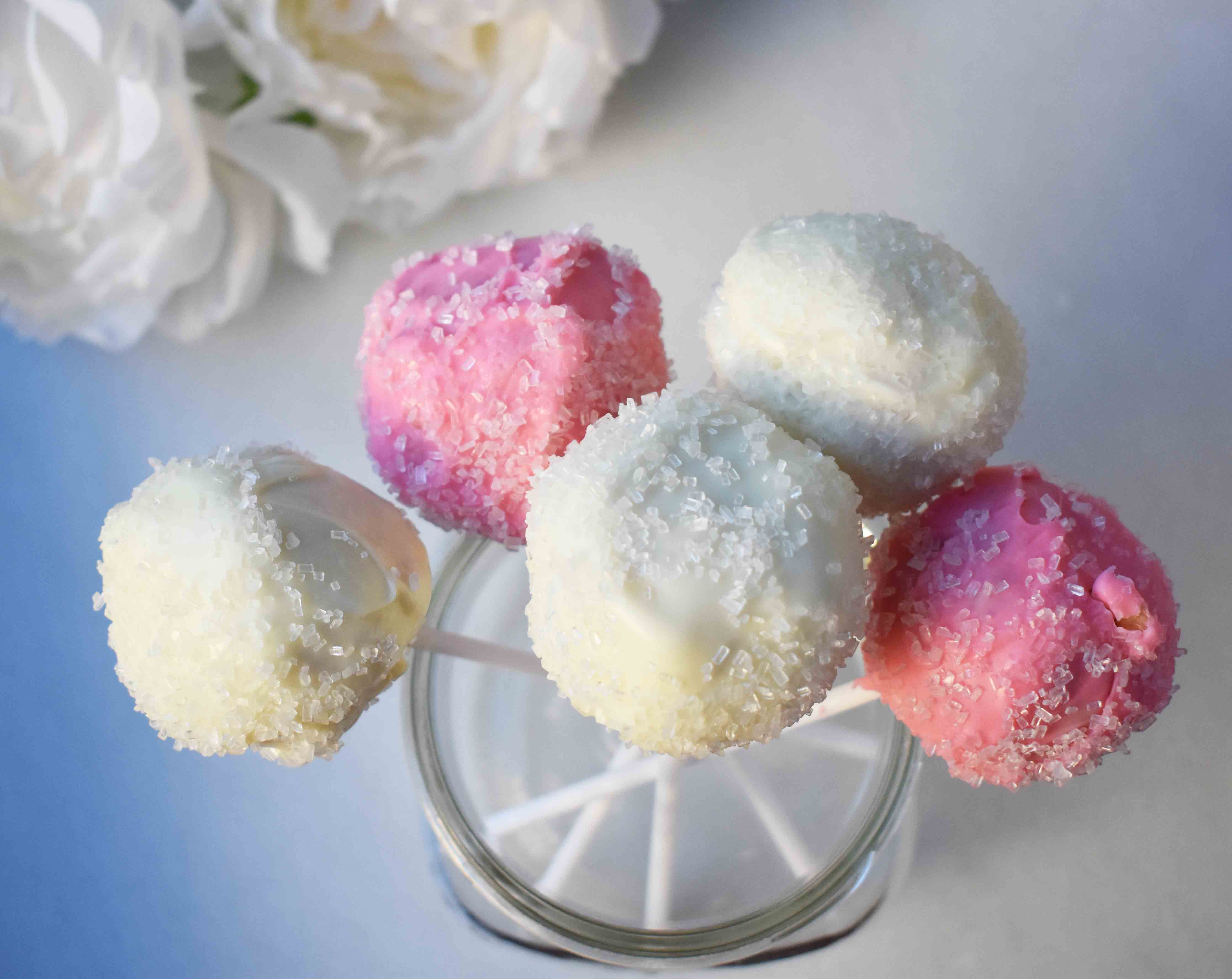 If you want to use sparkling sugar, edible glitter, or sprinkles...work quickly! The coating dries fast and you want the sugar or glitter to be able to stick to it.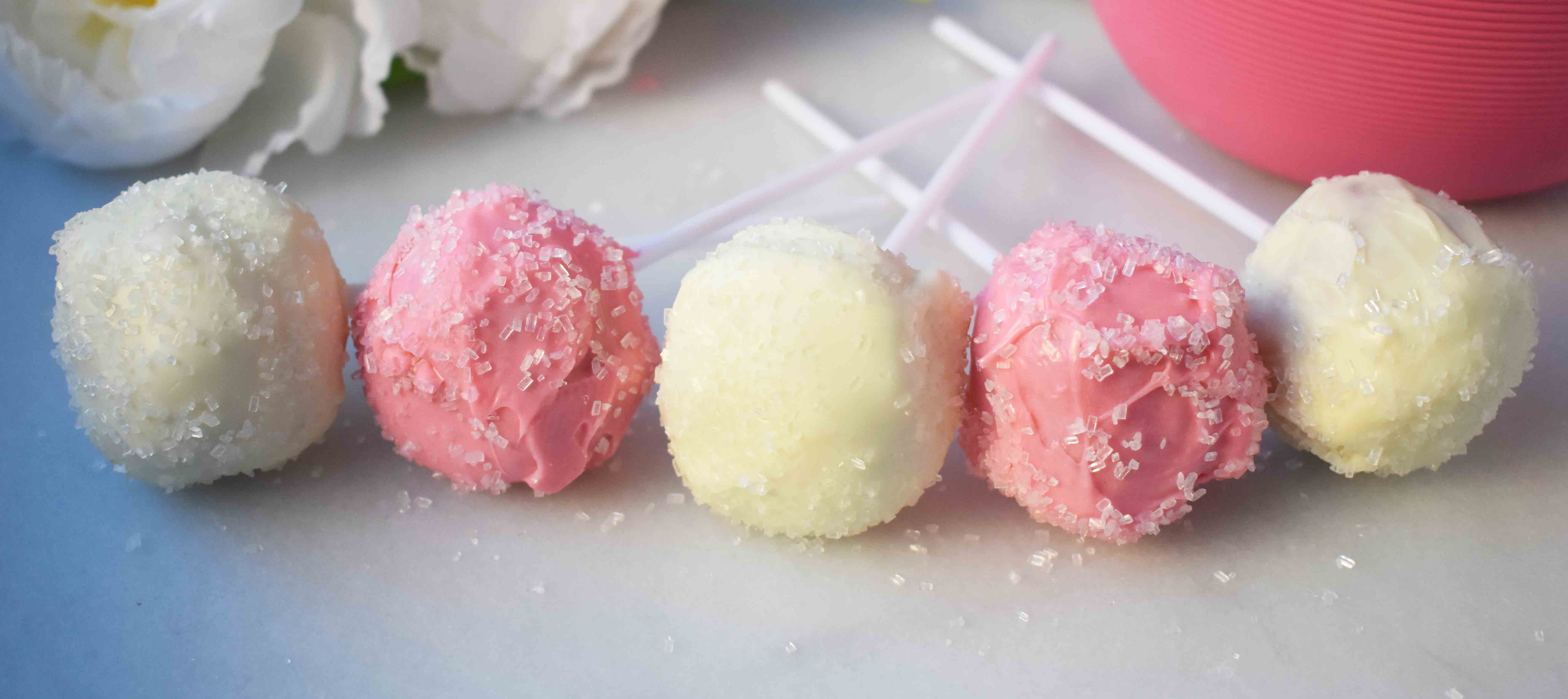 These Strawberry Cheesecake Truffle Balls Cake Pops will be the hit at your next party or Valentine's Day! To see how we make Valentine's Day special for our kids, click HERE. Have a wonderful day, my friends!
Happy Baking! xo