This is the time of year when produce is in abundance at the grocery store. I love driving down the road, seeing corn fields sprouting with fresh corn and peach trees in bloom. We leave for Seattle on Thursday (my first time) and I can't wait to visit all the plentiful farmer's markets....I am always inspired by the fresh fruits, vegetables, and gorgeous flowers.
My favorite way to eat vegetables is by roasting them. It is the most ideal way to bring out their natural flavor. A standard rule for most vegetables is baking them at 400 degrees for around 20 minutes. A sprinkle of olive oil and sea salt makes them taste even better!
This time of year I find so many vibrant vegetables at the grocery store and thought it would be amazing to try pairing them with a fresh pasta, such as Giovannia Rana Ravioli, and basil pesto sauce.  This pasta makes all of the difference and tastes completely homemade!
To make this Summer Roasted Vegetable Ravioli you start with fresh four cheese ravioli made with ricotta, mozzarella, romano and gorgonzola cheeses.  I used Giovanni Rana's Fresh Four Cheese Ravioli and cooked it until al dente, then topped it with summer roasted vegetables and drizzled it with basil pesto sauce. If you want to make it rich and decadent, add a few dollops of mascarpone cheese, an Italian cream cheese.
You can use any of your favorite summer vegetables -- asparagus, zucchini, squash, onions, peppers or tomatoes. This Summer Roasted Vegetable Ravioli with fresh pesto sauce is so fresh and light....everything a summer pasta should be.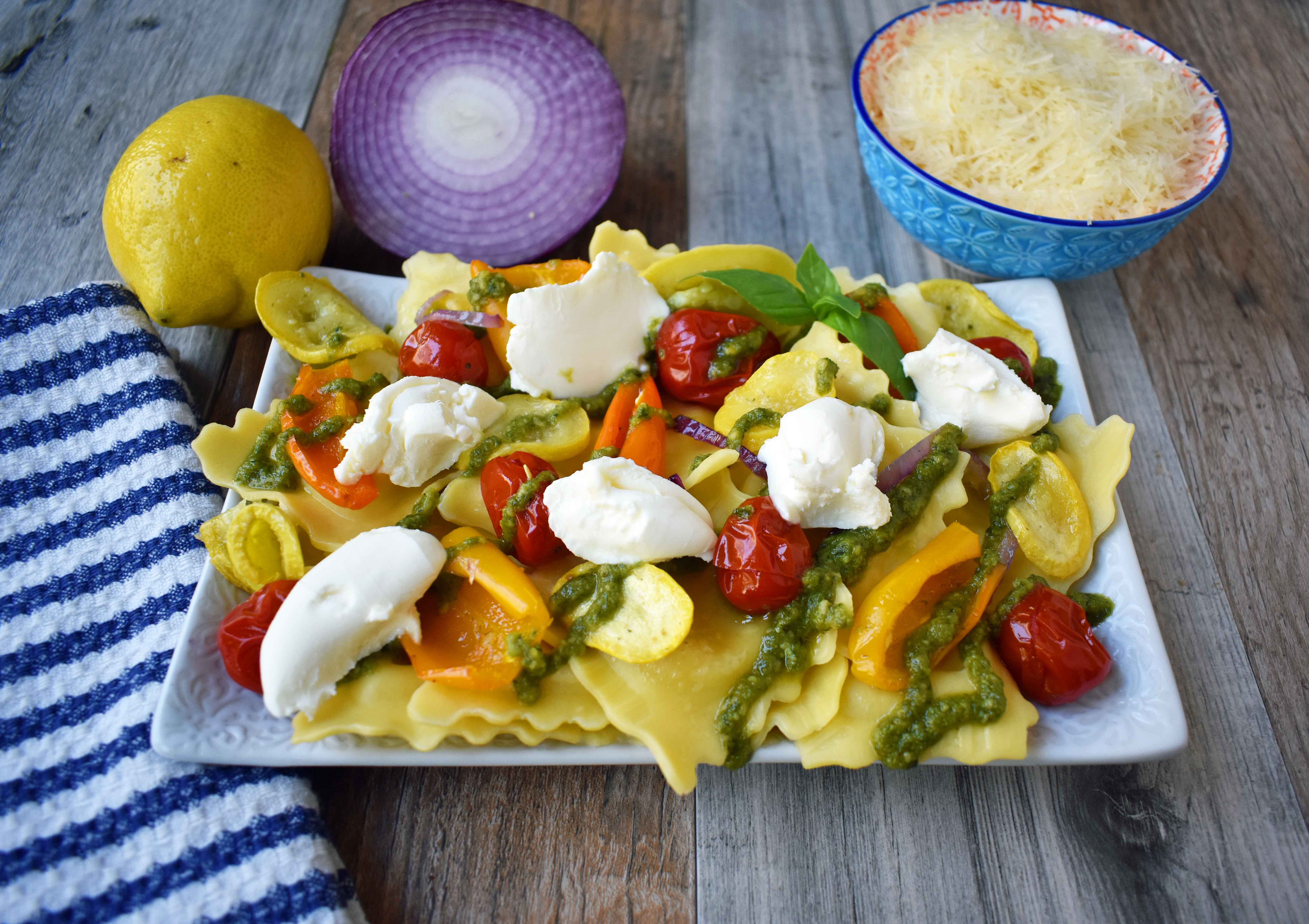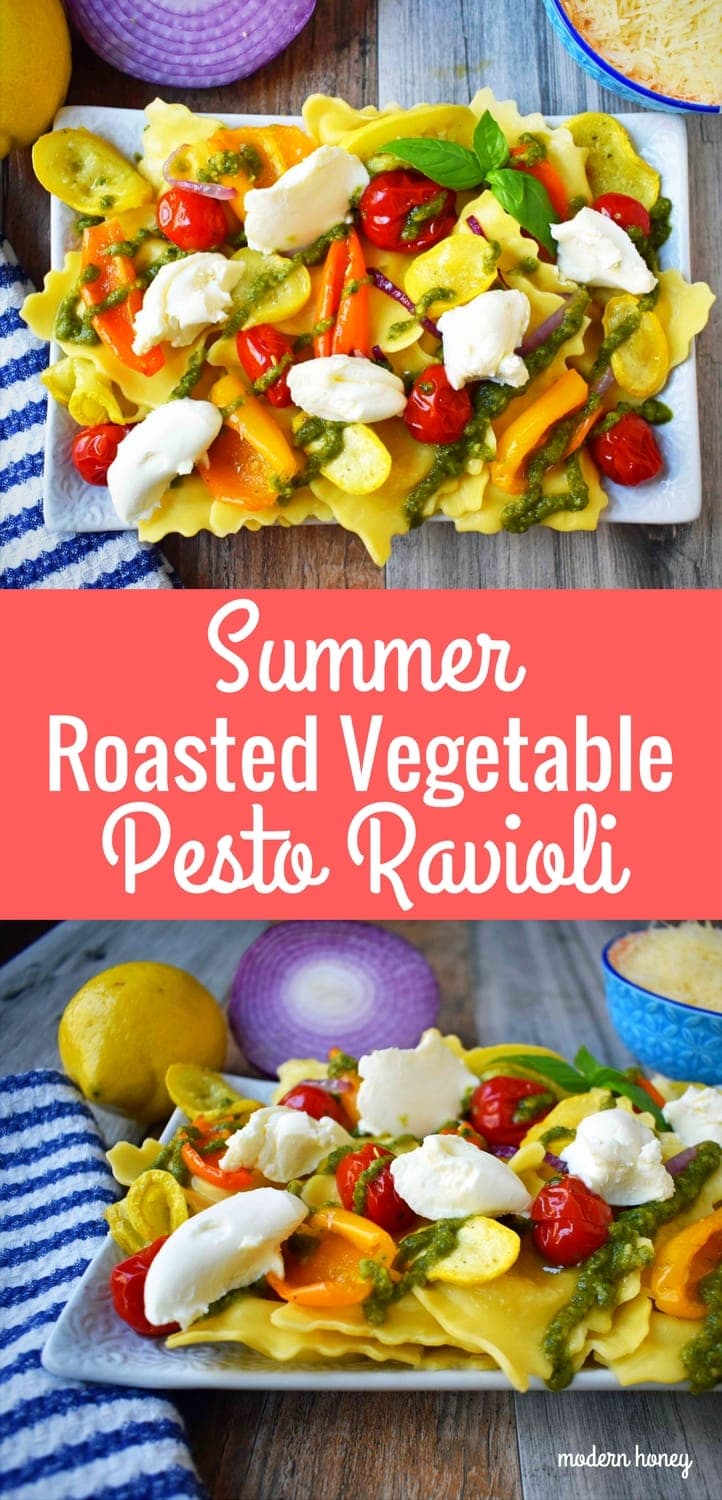 I hope you LOVE this Summer Roasted Vegetable Pesto Ravioli as much as we do. Have a wonderful day, my friends!