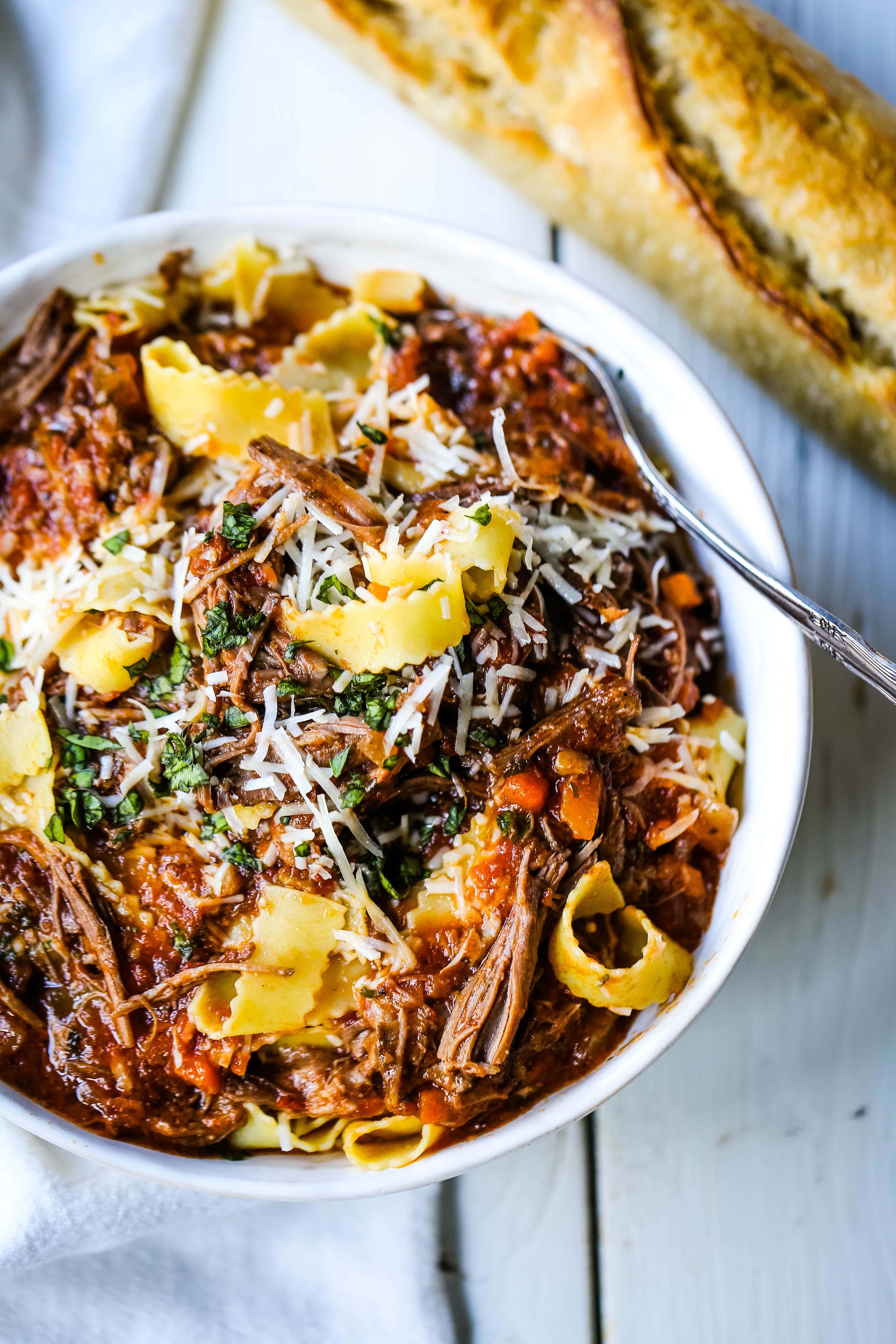 Sunday Slow Cooker Beef Ragu
The ultimate comfort food! A big bowl of slow cooked, braised beef in a rich, robust tomato sauce tossed with pasta. I guarantee that you will go back for seconds!
This is hands down one of my family's favorite meals. It is a huge bowl of comfort food. It combines a slow roasted, tender roast and a big bowl of pasta and covered in grated parmesan cheese. It is the perfect Fall and winter meal.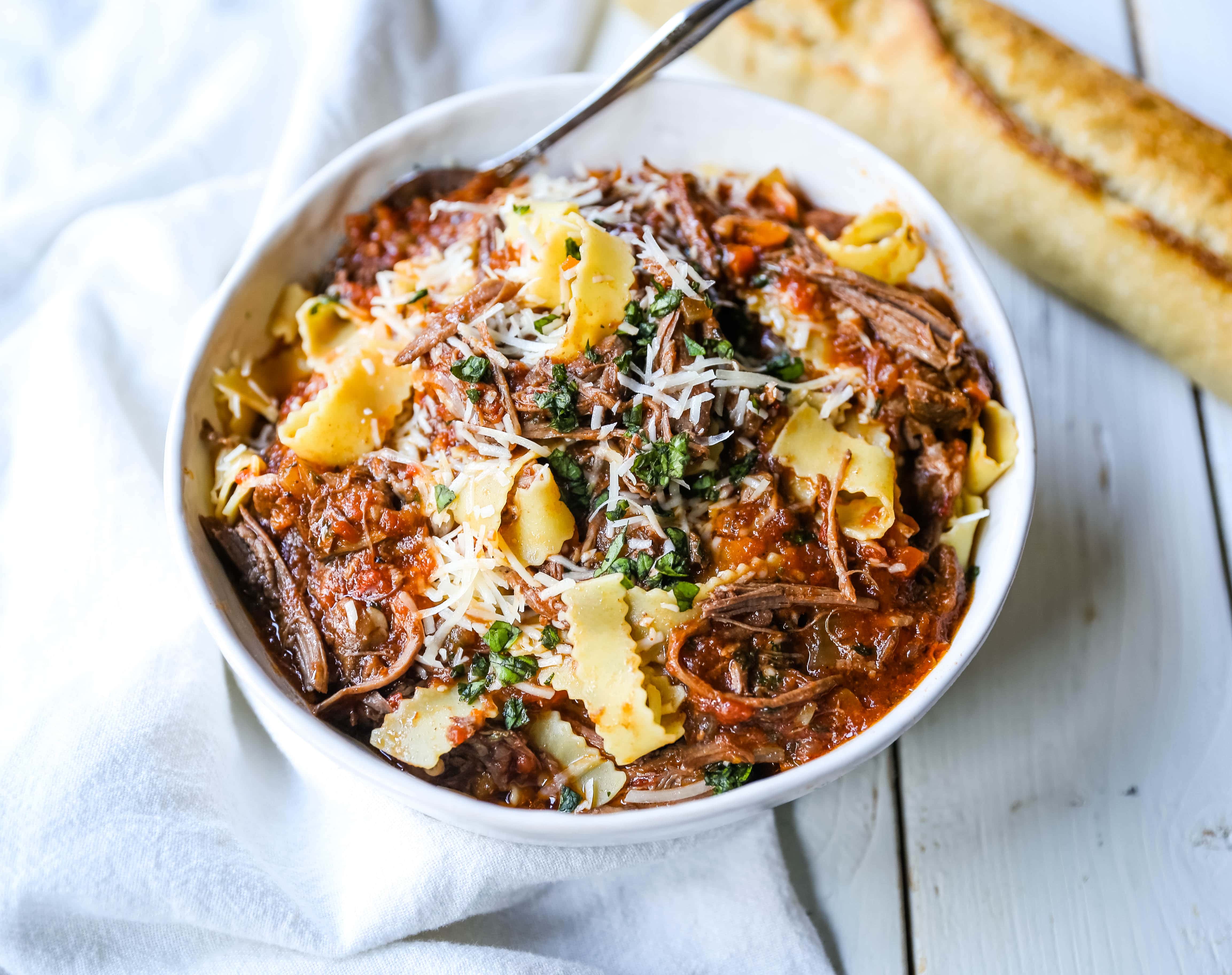 This Slow Cooker Beef Ragu is cooked low and slow in a crockpot. It is tender beef slowly cooked in a homemade marinara sauce and Italian spices and tossed with pappardelle pasta and parmesan cheese.
The key is to cook the beef roast low and slow. I usually reach for a lean chuck beef roast and cook it on low for 8 hours. It is slowly braised in liquids -- tomatoes, beef broth, and Italian spices -- and cooked with diced onion and carrots to give it extra flavor.
I am such a sucker for meats cooked in a slow cooker. It is the most low-maintenance meal in the universe and it produces the most heavenly results. This Slow Cooker Meat Ragu is an authentic Italian meal that everyone loves!
This is served on a bed of pasta. I love to reach for pappardelle which is a thick, egg-based pasta because it is robust enough to hold up to the meat Ragu.  If you can find fresh pasta in your grocery store, that is always a plus! I also love to peruse the aisles of specialty stores such as Cost Plus World Market or Home Goods and find their imported pastas from Italy. They have the most unique shapes that you don't usually find in your local grocery store. If you want to really step it up a notch, make homemade pasta from scratch.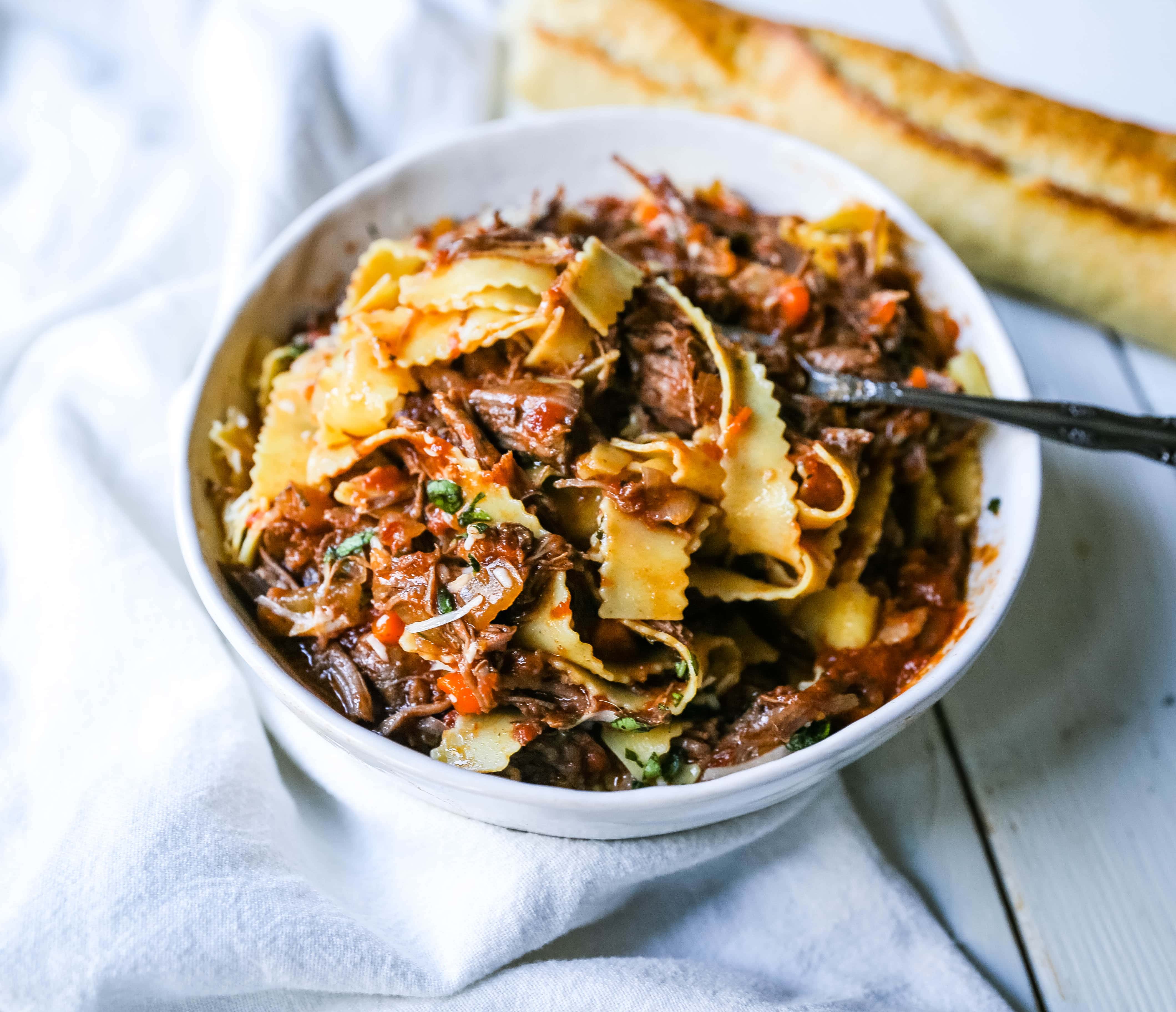 You can tailor make this to fit the tastes of your family. If you like spicier Italian foods, add a touch more red chili flakes. If you love basil, add both dried and fresh basil. If you love the flavor of thyme, add some thyme to your sauce.
Top a big bowl of pasta with freshly grated parmesan cheese or rich, creamy burrata cheese. Hey you can even top this big bowl of pasta with both of them!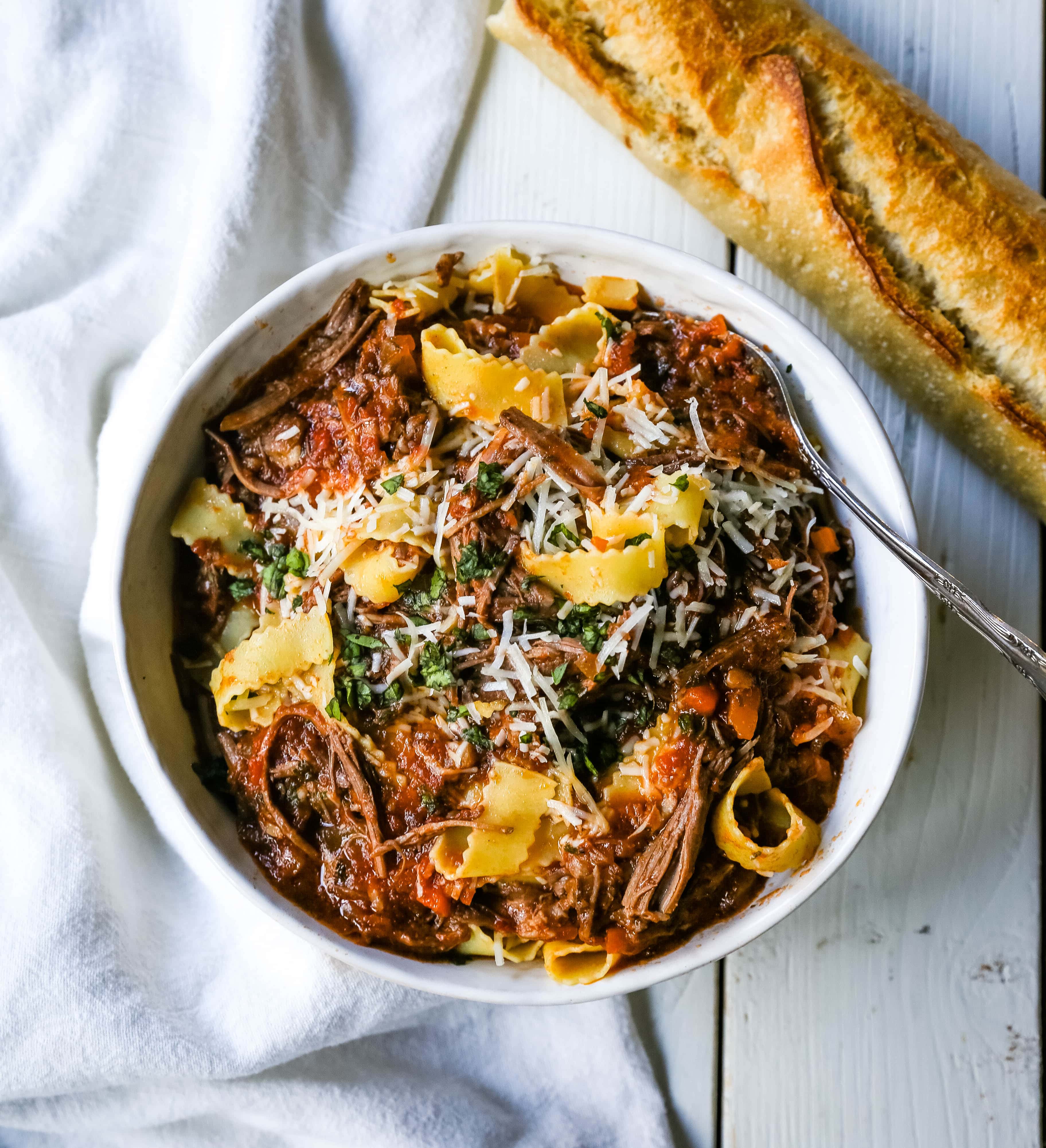 This recipe is loosely based on a cookbook from Lidia Bastianich. I just used it as my inspiration!
I love to hear from you! If you make this recipe, please be sure to leave a comment and give this recipe a rating. Sign up for my newsletter below so you never miss a recipe. Thank you for following along! I truly do have the greatest readers. FOLLOW ME ON:   INSTAGRAM — FACEBOOK— PINTEREST