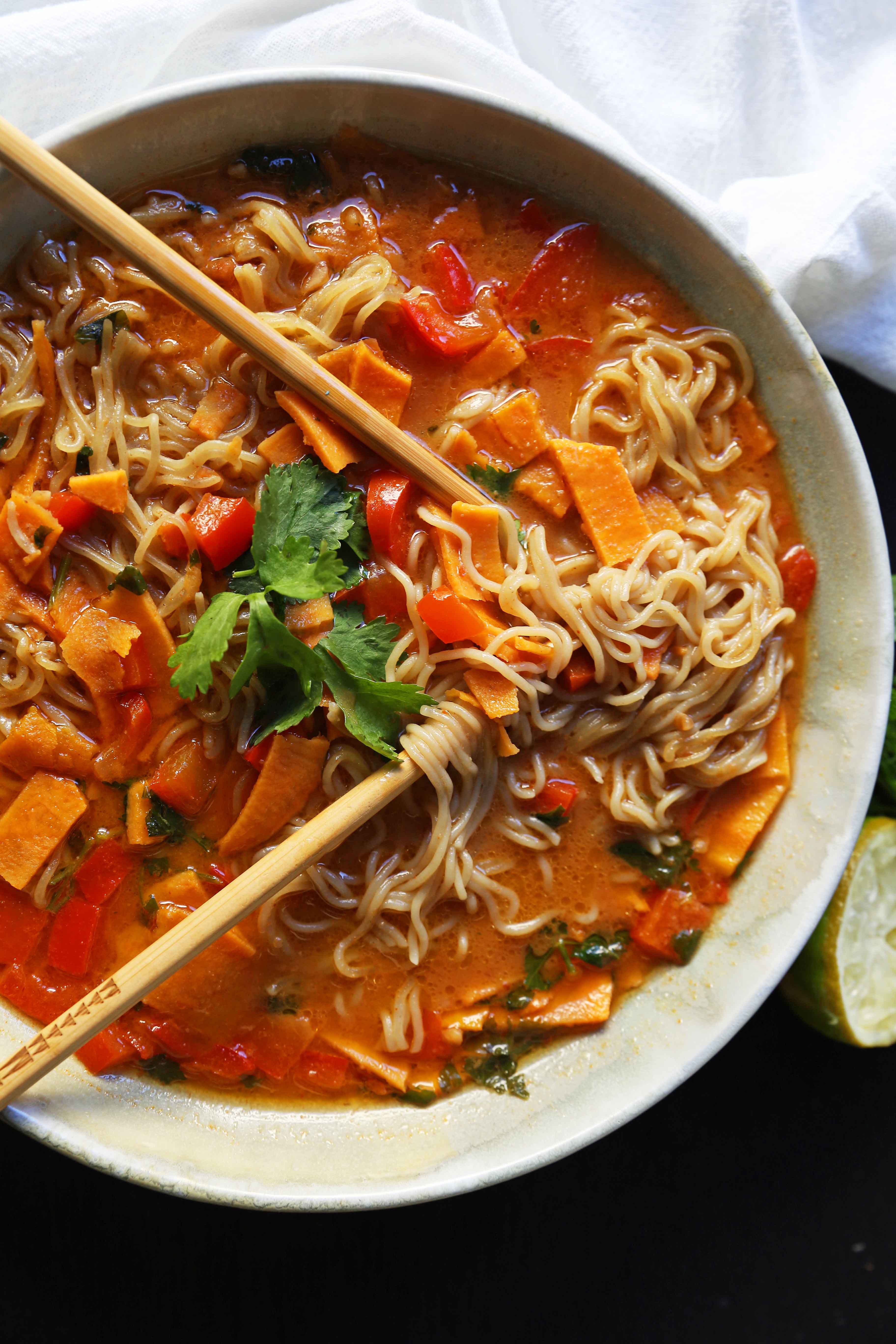 Thai Coconut Curry Vegetable Soup
A flavorful Thai soup with flavorful creamy coconut milk, curry, and fresh veggies. A gluten-free, dairy-free soup that tastes incredible! Made in less than 30 minutes, it is a quick and easy nutritious weeknight meal.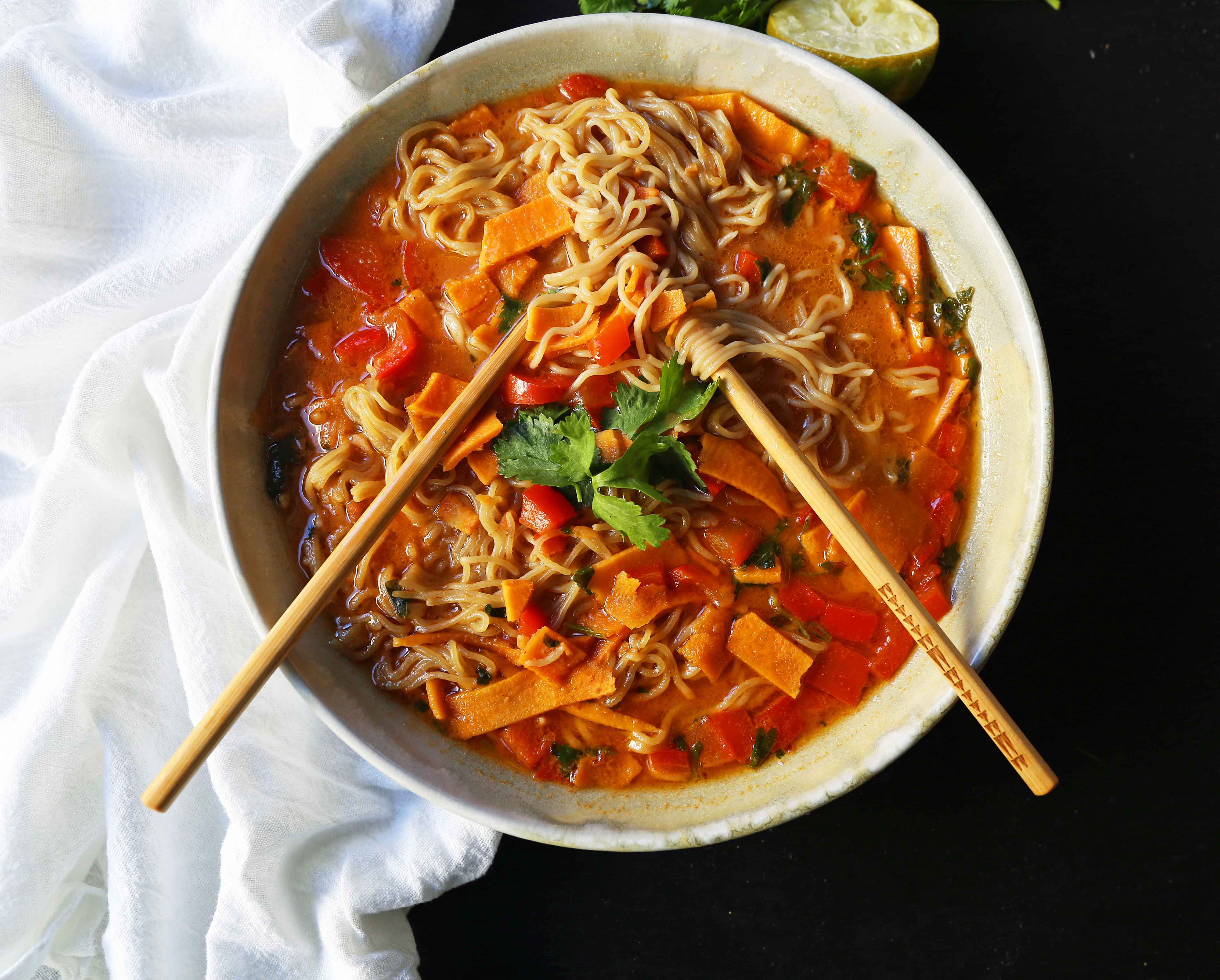 It's back to the real world! The Christmas tree has been put away, the house looks officially bare without all of the decorations, and the kids are back in school. Let's be honest, it is nice to get the routine back but man alive, my house is way too quiet. I am pretty sure music is playing almost every minute during the waking hours to make it feel more happening. I loved having all of my kids home under one roof and I miss it already.  This whole thing about kids growing up and leaving home is highly overrated. I will take tantrums, diapers, and sleepless nights any day over kids growing up and leaving home! I love being a Mom.
Since it is back to the real world, that means dinnertime. Kids somehow need to eat every single night and they usually go straight to Mom to ask the dreaded question, "what is for dinner?" It is my goal to provide nutritious foods that don't taste as if you eating boring, bland food.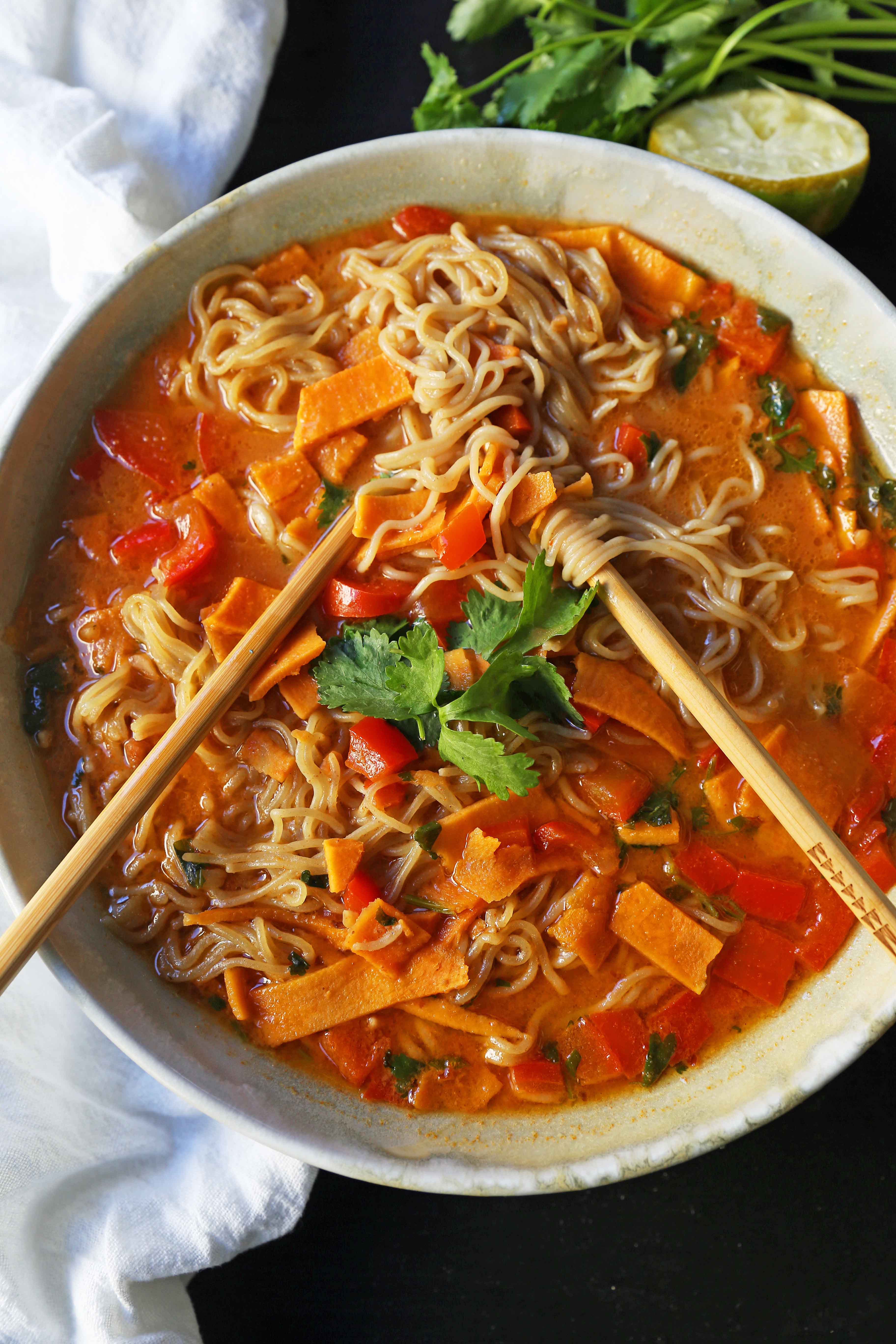 When I went on a gluten-free, dairy-free diet, I was always looking for ways to eat healthy, cram in as many vegetables as possible, and eat crazy flavorful food at the same time. I didn't want to feel as I was eating "diet food" and feel deprived. So, I experimented with different flavors and fell in love with Thai food.
This Coconut Curry Soup is made with creamy coconut milk mixed with red curry in a rich peanut sauce. It is rich and creamy with some brightness coming from the fresh lime juice. It is packed with veggies which elevate the nutritional value of this vegetable curry.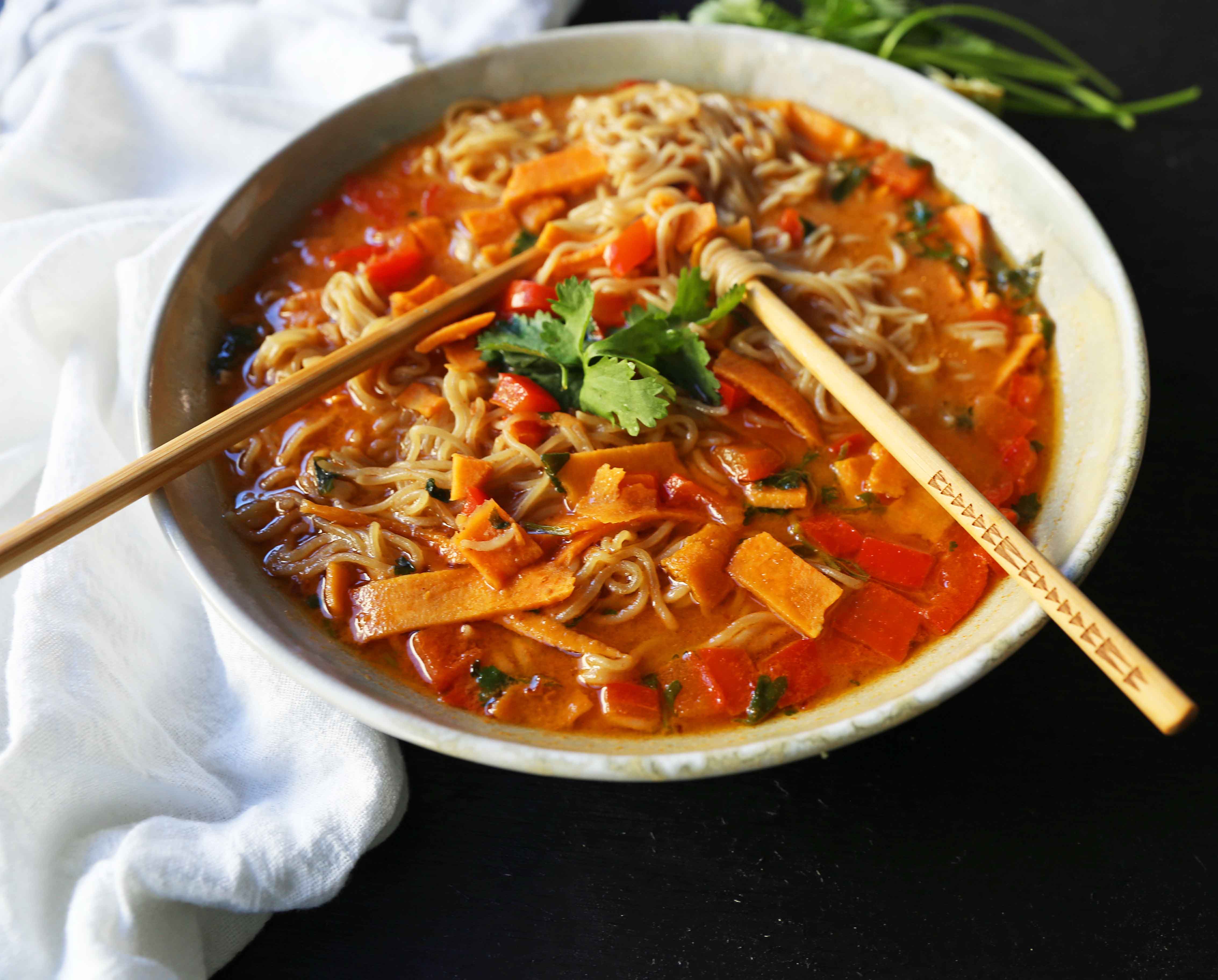 How to make Thai Coconut Curry Vegetable Soup:
 Start by making the soup base by stirring coconut milk, chicken broth, soy sauce, peanut butter, chili garlic sauce, red curry paste, and ginger. Bring to a boil and let simmer.
Add your favorite vegetables -- red peppers, sweet potatoes, zucchini noodles, spinach, onions, garlic, cilantro, or anything else you would like to add in. I use the famous Sweet Potato Ribbons from Trader Joe's in this soup but you can make your own or just chop up the peeled sweet potato.
Let veggies simmer until softened.  Add fresh cilantro and lime juice and cook for several minutes longer. Check for seasonings.
If you want to add ramen or rice noodles, cook according to package instructions. Place cooked noodles into serving bowls and top with Thai coconut curry.
Top with fresh limes, cilantro, peanuts, and coconut.
I love to hear from you! If you make this recipe, please be sure to leave a comment and give this recipe a rating. Sign up for my newsletter below so you never miss a recipe. Thank you for following along! I truly do have the greatest readers. FOLLOW ME ON:   INSTAGRAM --- FACEBOOK --- PINTEREST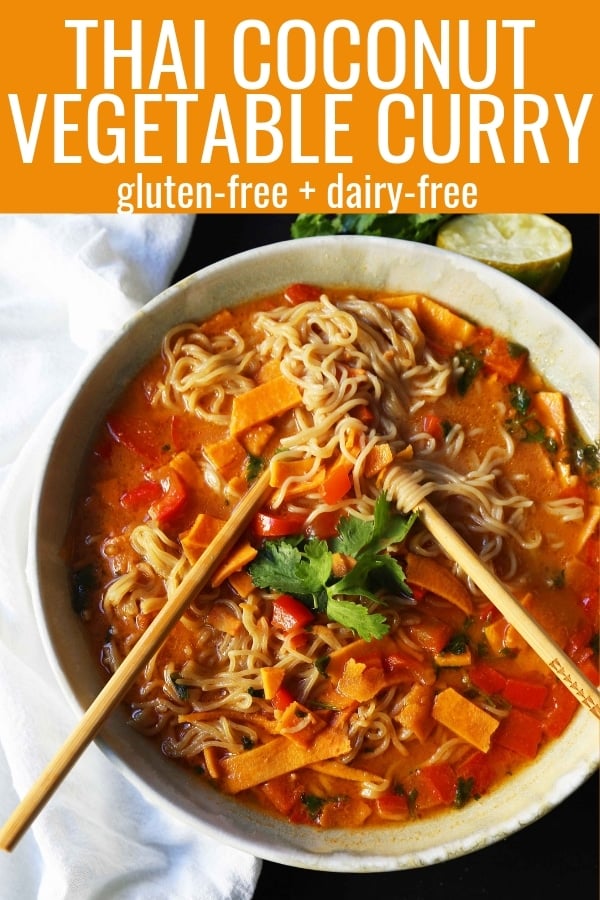 I hope you love this quick and easy Thai Coconut Curry Ramen! Thanks for following along.