The famous, viral TikTok Cinnamon Rolls with heavy cream are even better than Cinnabon! These TikTok Cinnamon Rolls made with canned cinnamon rolls in a tube, a homemade buttery cinnamon drizzle, and a cream cheese frosting are the easiest cinnamon rolls you will ever make!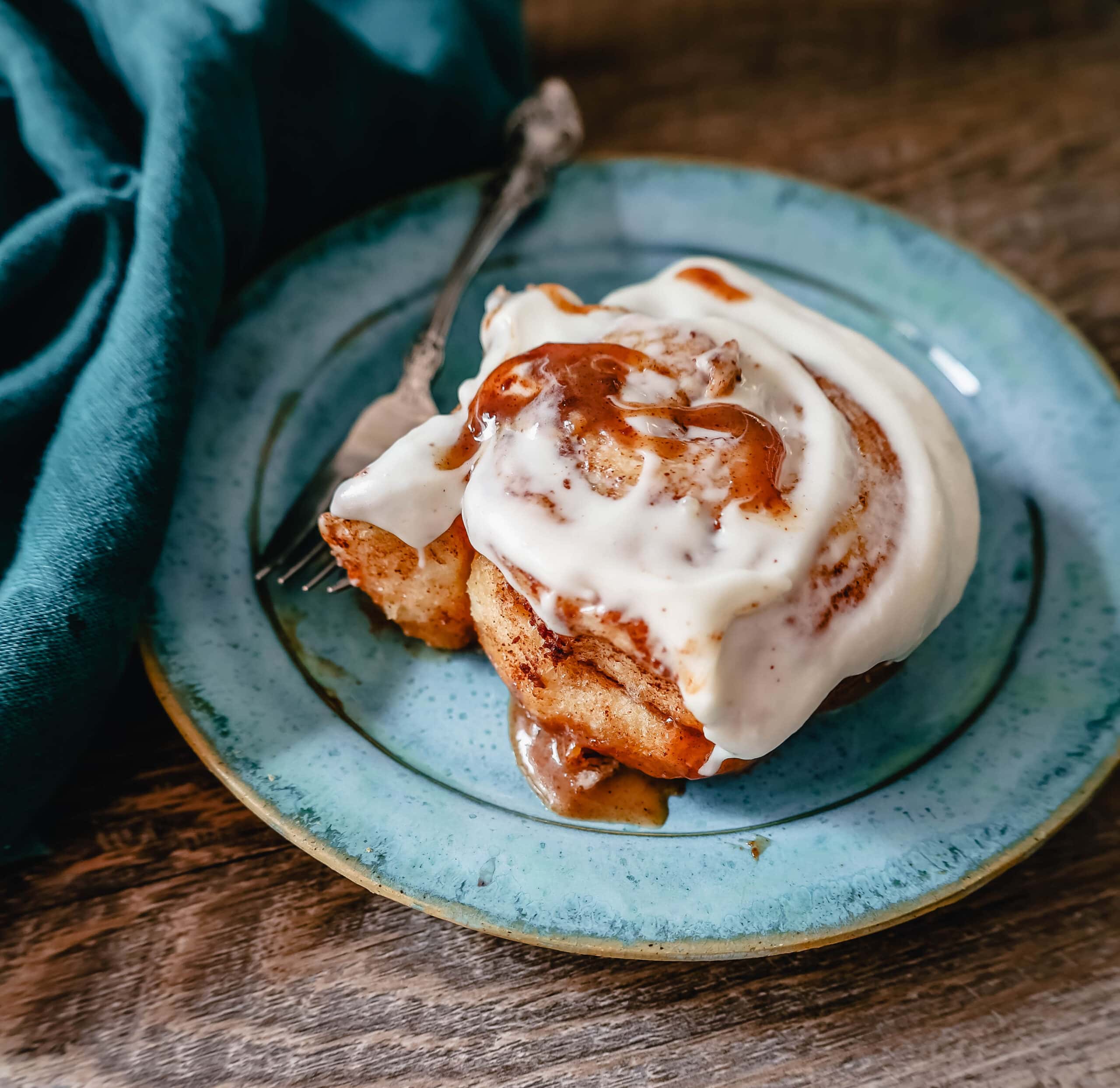 Ok, I jumped on the trend. I saw these ridiculously easy cinnamon rolls on TikTok and I drove myself straight to the store to grab the ingredients and try them out! They were an absolute hit in our home and I was blown away by them. They were so ooey gooey with the extra buttery cinnamon drizzle and cream cheese frosting.
Did I tell you how easy they are? No making homemade dough, rolling it out, letting it rise, etc. It took me 5-10 minutes to make these, minus the baking time. These are beyond easy when you have company over and want to impress them but don't feel like spending hours and hours in the kitchen!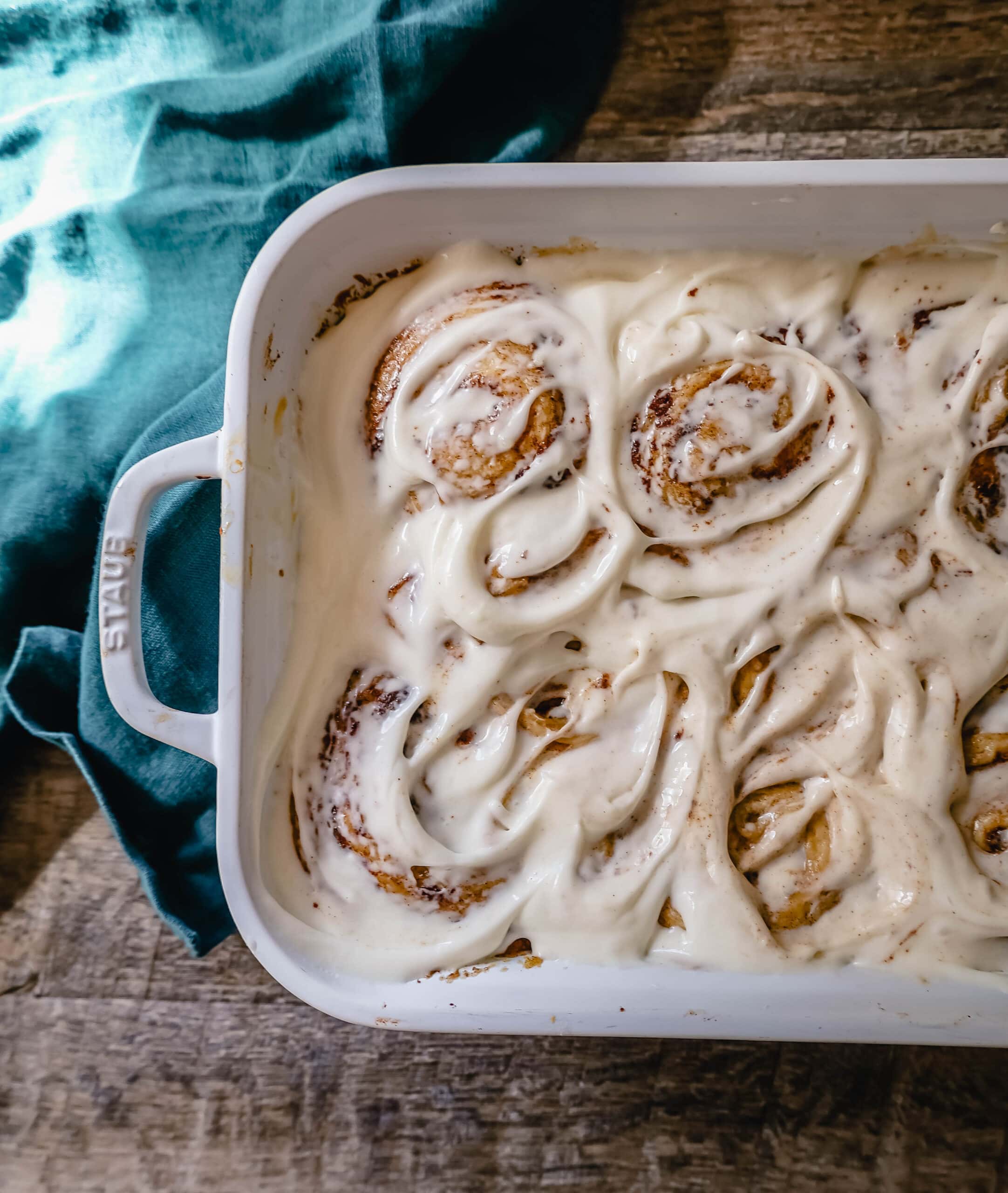 What makes TikTok Cinnamon Rolls Special?
TikTok Cinnamon Rolls start out with canned cinnamon rolls in a tube. You place the cinnamon rolls into a baking pan and then drizzle with heavy cream so it coats the bottom of the pan. To make them extra buttery and have extra cinnamon flavor, you drizzle on a cinnamon glaze before baking. Bake them until golden brown and then top with a gourmet cream cheese frosting. They are the easiest cinnamon rolls you can ever make!
How to make the TikTok Cinnamon Rolls taste more like Cinnabon:
I made some tweaks and changes to make them taste more gourmet and more homemade tasting. I made a homemade cinnamon buttery glaze made with butter, brown sugar, and cinnamon and drizzled it all over the cinnamon rolls before baking. This gave the cinnamon rolls an extra amount of decadence. Also, I added cream cheese to the canned frosting to make it creamier and to offset the sweetness.
I tried to find the original creator of the TikTok Cinnamon Rolls but with zero luck. If you know who created this recipe, send me a message so I can give credit where credit is due.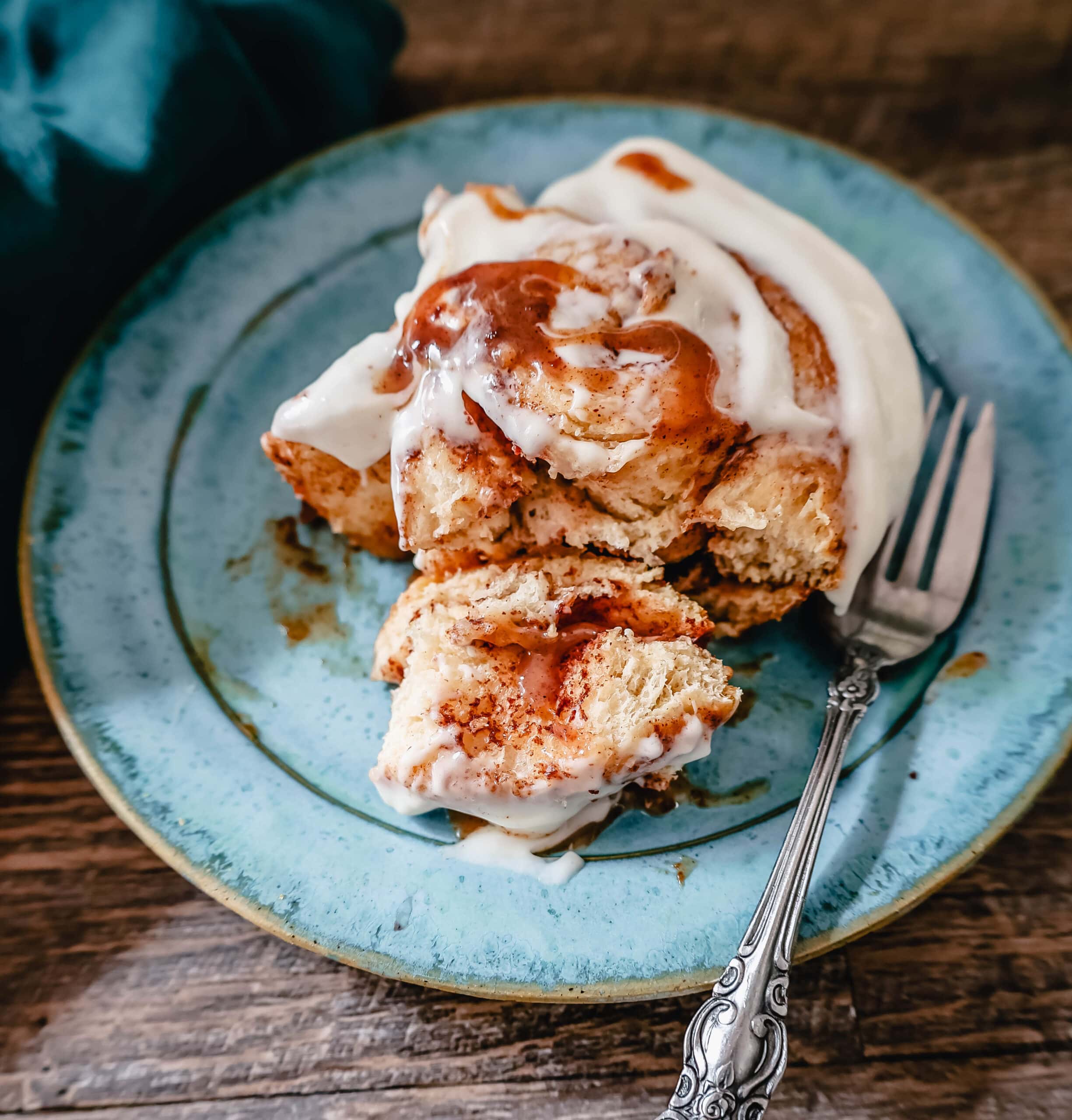 What ingredients are in the Famous TikTok Cinnamon Rolls:
Two cans of Jumbo Cinnamon Rolls
Heavy Cream
Butter
Brown Sugar
Cinnamon
Cream Cheese
Powdered Sugar
What type of Canned Cinnamon Rolls should I use?
I suggest using the Jumbo Pillsbury or Trader Joe's Canned Cinnamon Rolls in the refrigerator section of your grocery store. I suggest using the jumbo-sized cinnamon rolls to make them more like Cinnabon.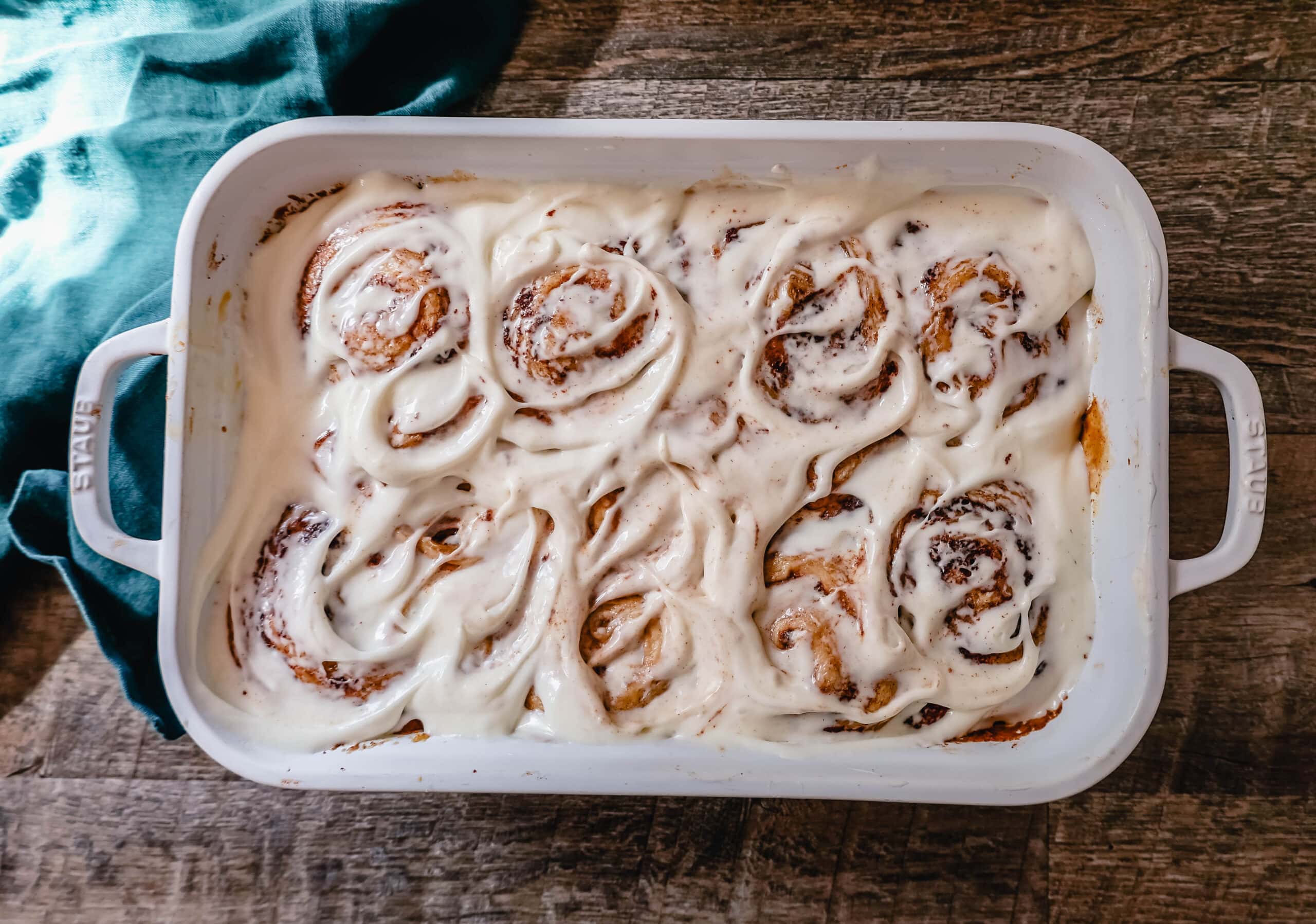 Do I have to use Heavy Cream in the TikTok Cinnamon Rolls?
Yes! Heavy Cream is so important because they keep in the moisture and the cinnamon rolls just soak in the heavy cream, which makes them just melt in your mouth. You don't want to substitute with anything like milk since there isn't enough fat content and it will just make the cinnamon rolls soggy.
What can I do to make the Cinnamon Rolls Canned Frosting taste better?
The Canned Frosting that comes with canned cinnamon rolls is pretty lackluster. I love to add cream cheese to offset the sweetness and add some creaminess to the glaze. It makes the cinnamon roll frosting creamier and thicker and tastes so much better!