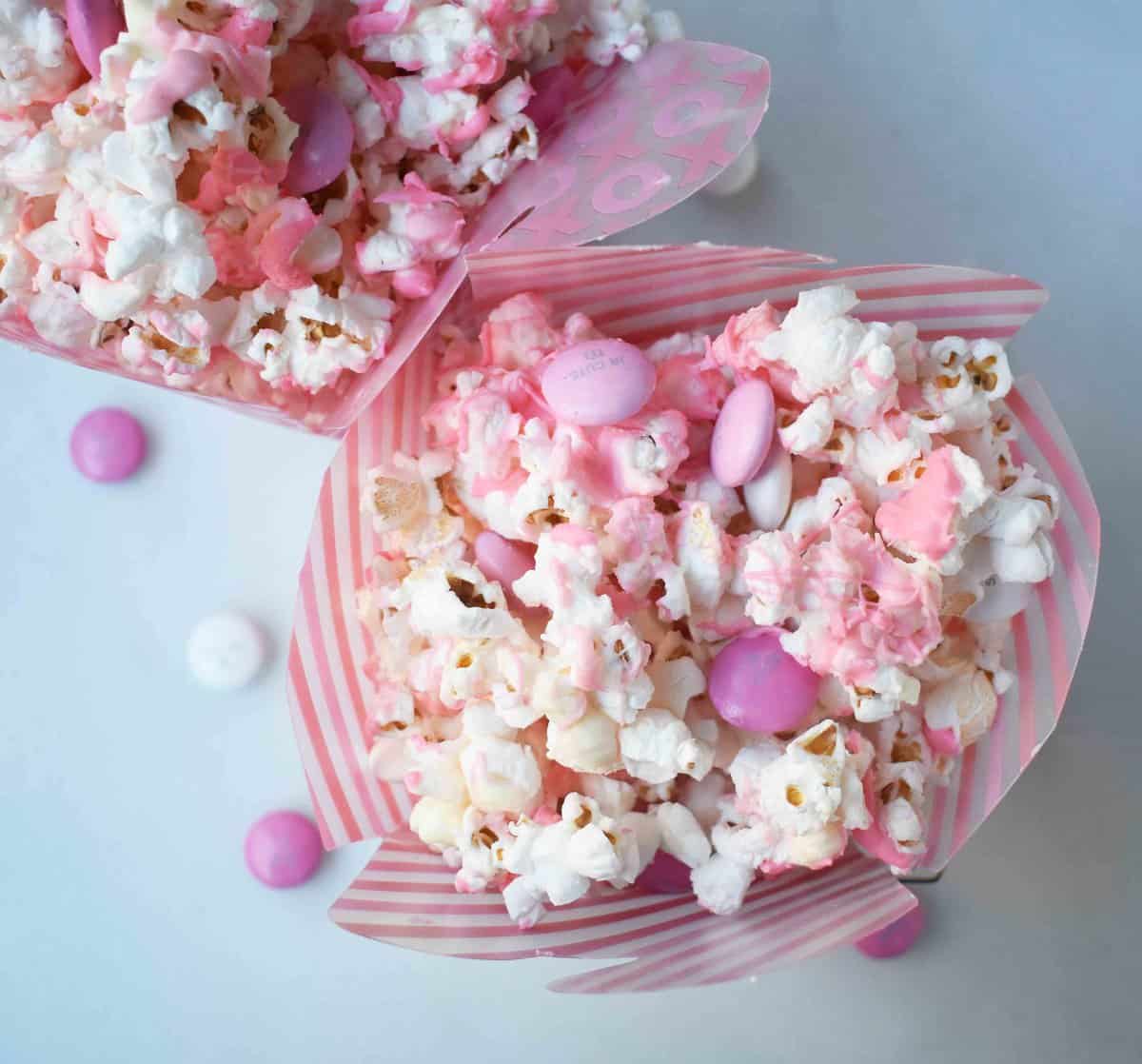 Popcorn is good on its own but gourmet popcorn drizzled with chocolate puts it over the top.
This Valentine's Day White Chocolate M & M popcorn is made with freshly popped popcorn, a touch of salt, drizzled with melted white chocolate, and topped with pink and white M & M's.  It's salty, sweet, and so festive. If you haven't made homemade popcorn from scratch, you are missing out big time!
This popcorn is literally 4 ingredients and beyond simple.  It can be made in less than 10 minutes! We love to place it in heart cello bags or Valentine's Day takeout boxes for my kid's teachers.
I use Orville Redenbacher's 100% Natural Popping Corn and it takes less than 5 minutes to pop in our popcorn machine.  I used Ghirardelli White Melting Wafers and melted them on low heat in the microwave, in 30-second increments.  There are several types of Valentine's M & M's. I fell in love with the XL ones that have cute writing on them.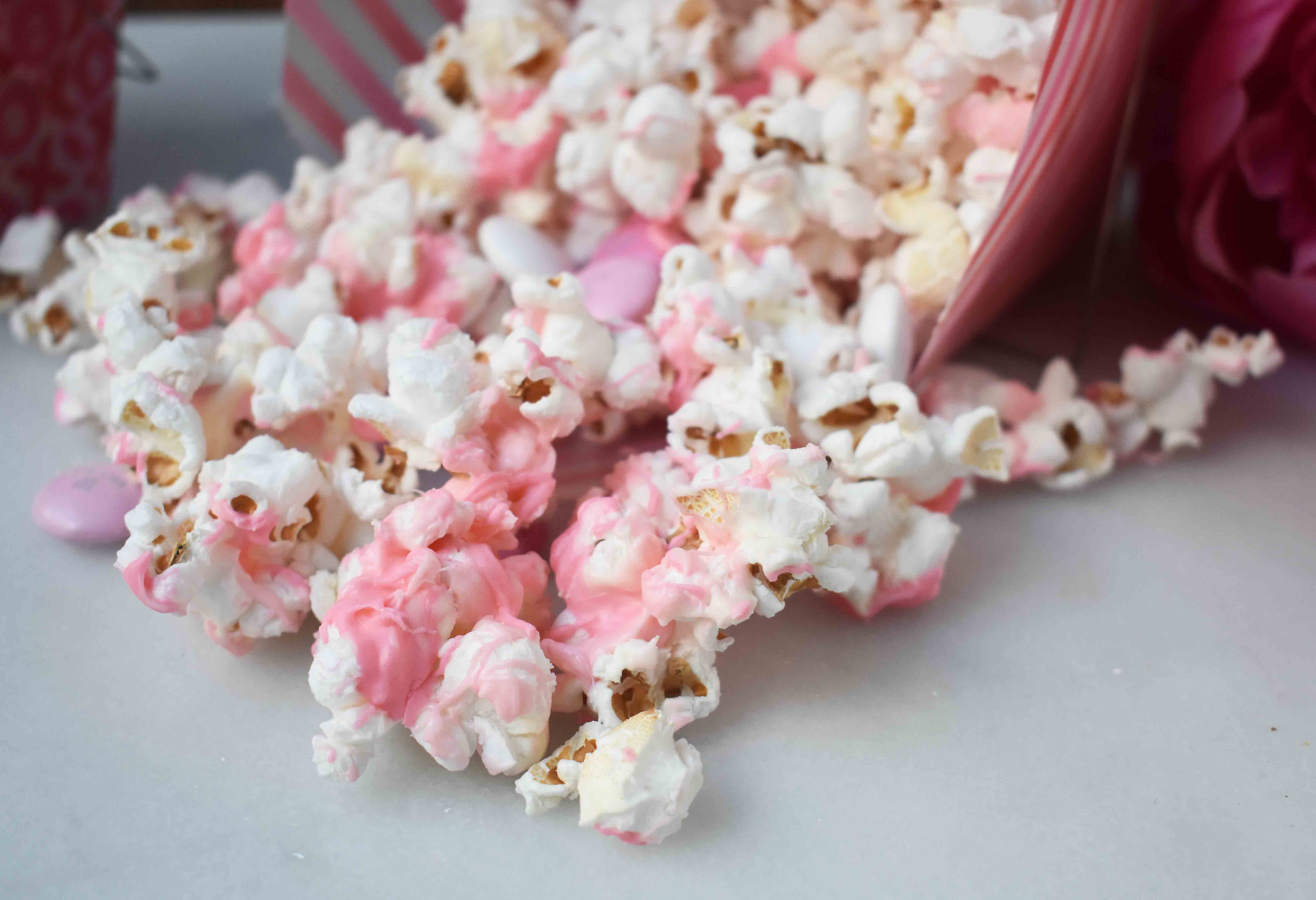 The key to making this Valentine's White Chocolate M & M Popcorn is to get ALL of the popcorn drizzled with the white chocolate.  I found that it was a difficult task when the popcorn was in a large bowl. By spreading out the popcorn on a large baking sheet, it is easier to drizzle the popcorn with chocolate.
If you would like to use food coloring, add a few drops once it is melted. If you aren't a huge white chocolate fan, use milk or semisweet chocolate instead. It would be delicious!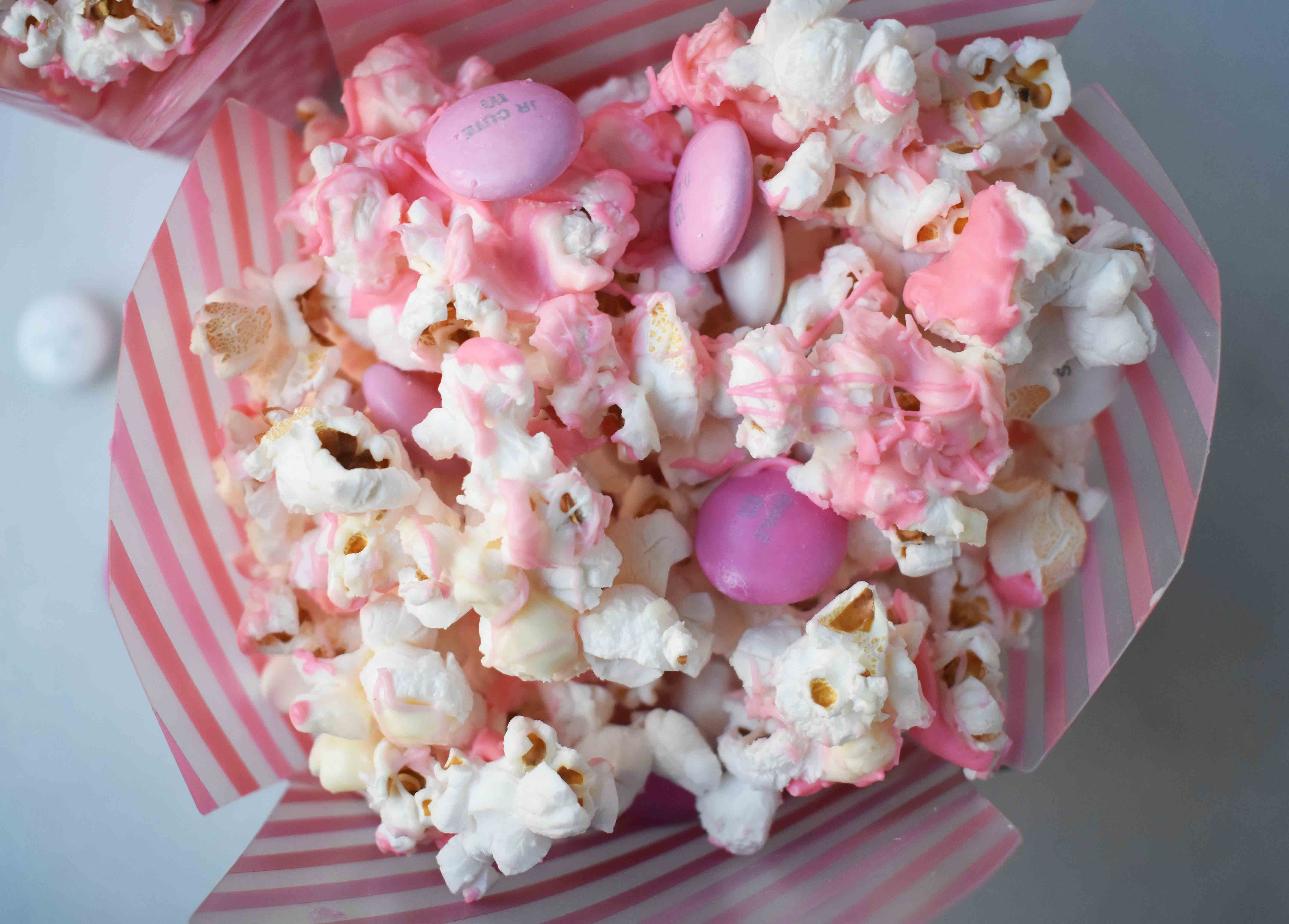 Thanks friends for all of the LOVE.  Let me know if you make this Valentine's White Chocolate M & M Popcorn and tag me using #modernhoney and click HERE to follow me on instagram -- @modern_honey. xo  Also, here's 5 Ways to Make Valentine's Day Special for Kids.