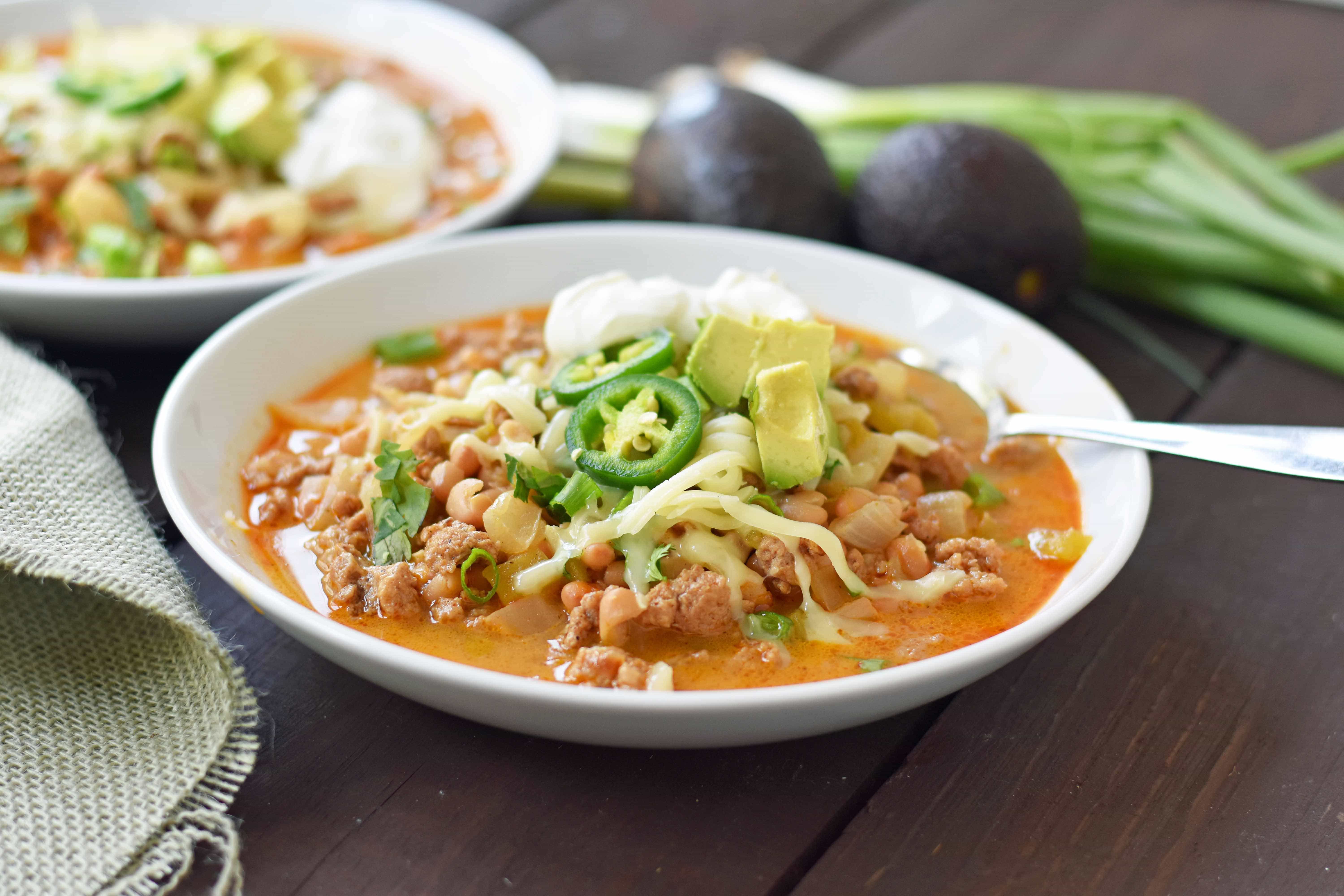 White Bean Turkey Chili
Flavorful lean turkey chili with white beans in a warm, spiced broth with jack cheese and fresh avocado.
Here's to the best White Turkey Chili Recipe! There's nothing like a comforting bowl of soup....especially when it starts to get a little chilly at night.
As a busy Mom, I am always trying to find healthy, nutritious, filling, and of course delicious dinners that my kids will devour. I want it to be a good balance of protein, carbs for energy and healthy fats. Whenever I am trying to eat healthier, one of my go-to foods is soup.
The reason that I go with soup is that it is usually full of protein, vegetables, and the ever so trendy bone broth. You can sneak so many veggies in without your kids even realizing what they are eating.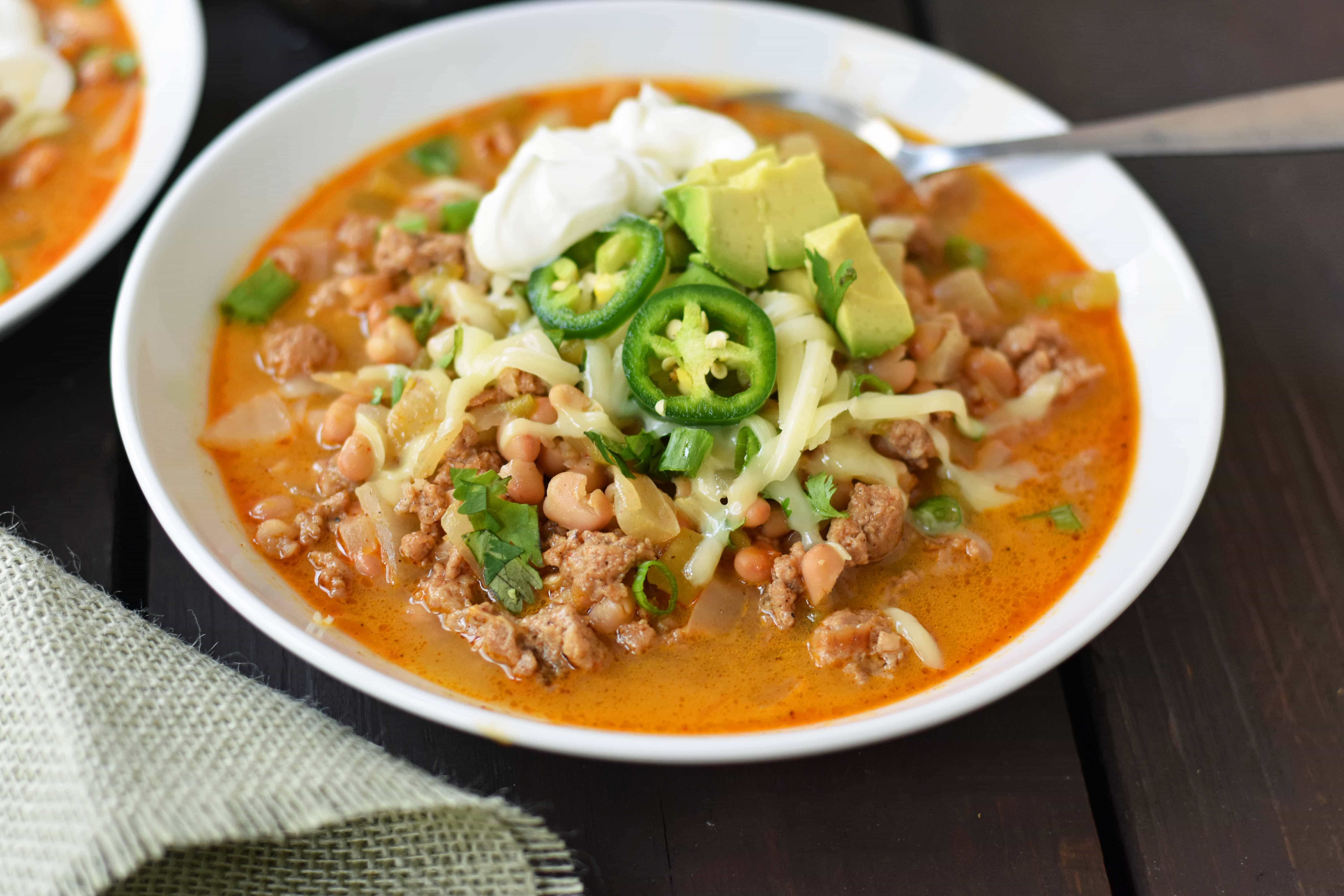 This White Bean Turkey Chili has it all. It is not only nutritious but is something that both kids and adults love. So how do you make White Bean Turkey Chili? So glad you asked.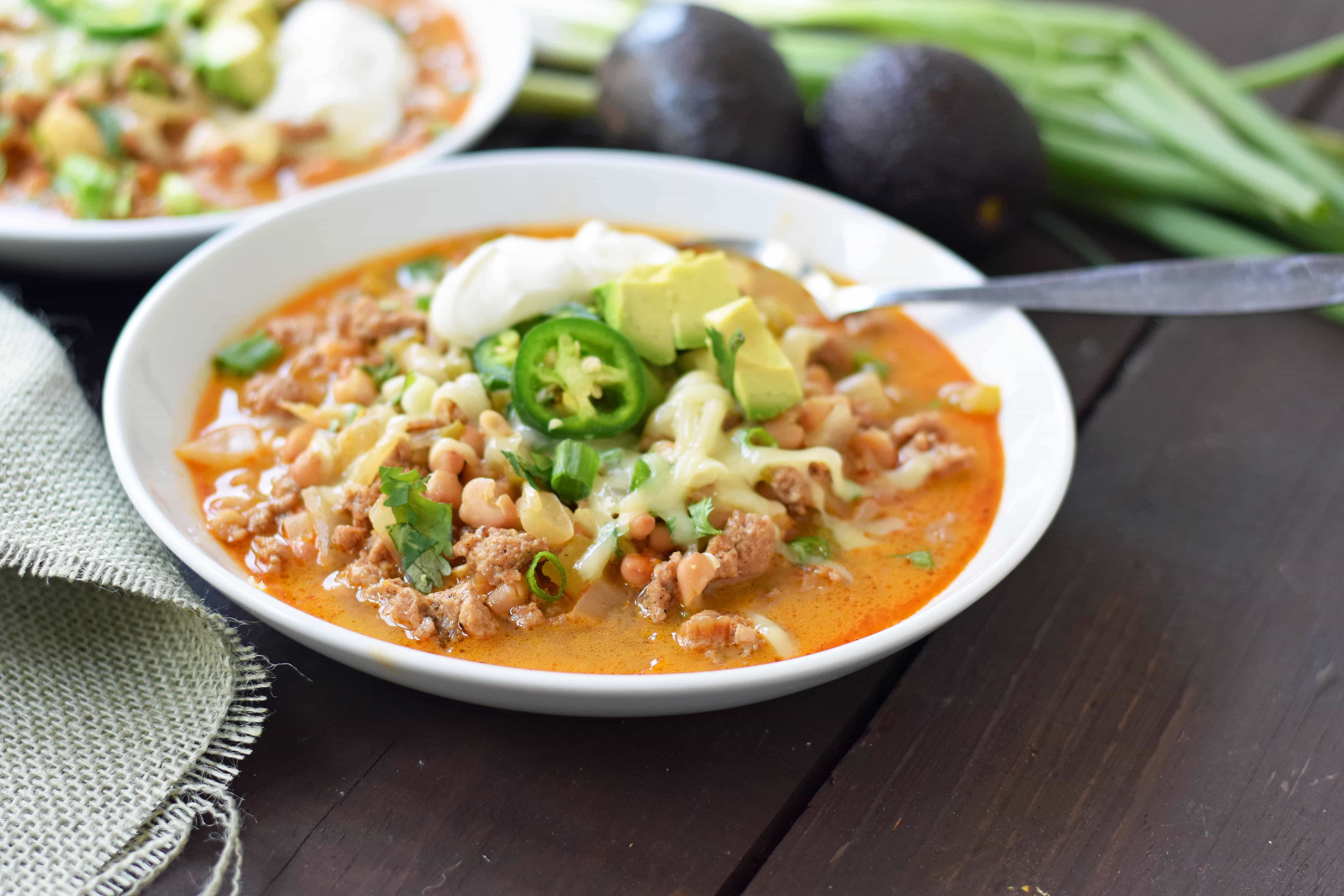 You start with sauteing onions in a little bit of oil. Feel free to add some diced fresh jalapenos if you like a touch of heat. Then, add your ground turkey breast and let it become golden brown to bring it the flavor. Here's where the fun begins -- the spices. Add chili powder, cumin, salt, pepper, and green chilies. I LOVE using green chilies because their heat index is mild; yet, they pack the flavor.
White beans and chicken broth are added. Feel free to use chicken bone broth to really up the nutrition factor. Top with monterey or pepper jack cheese, avocado, cilantro, sour cream and whatever else your heart desires.
If you love this White Turkey Chili Recipe, you may want to try my popular White Chicken Chili Recipe. Click HERE for the recipe.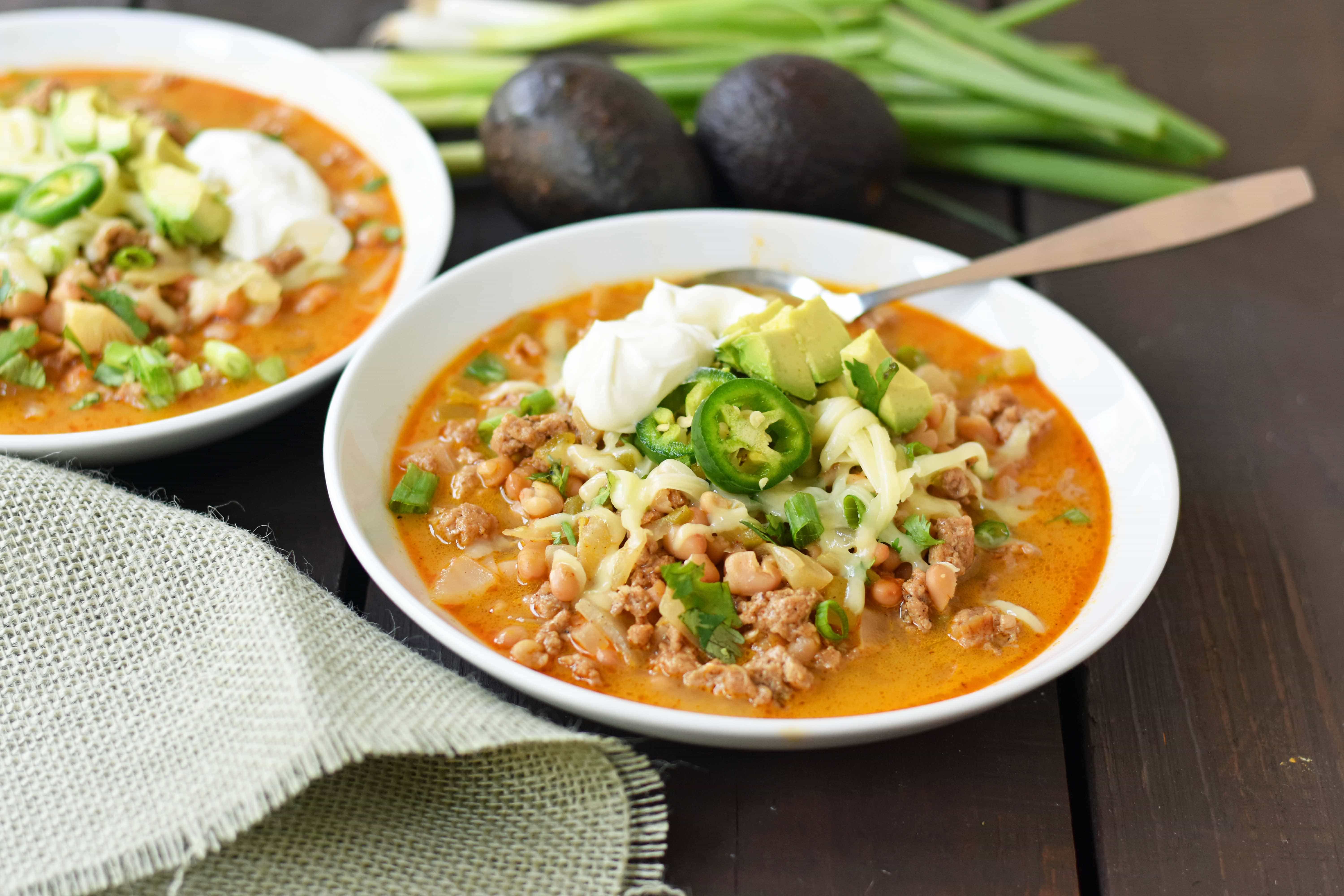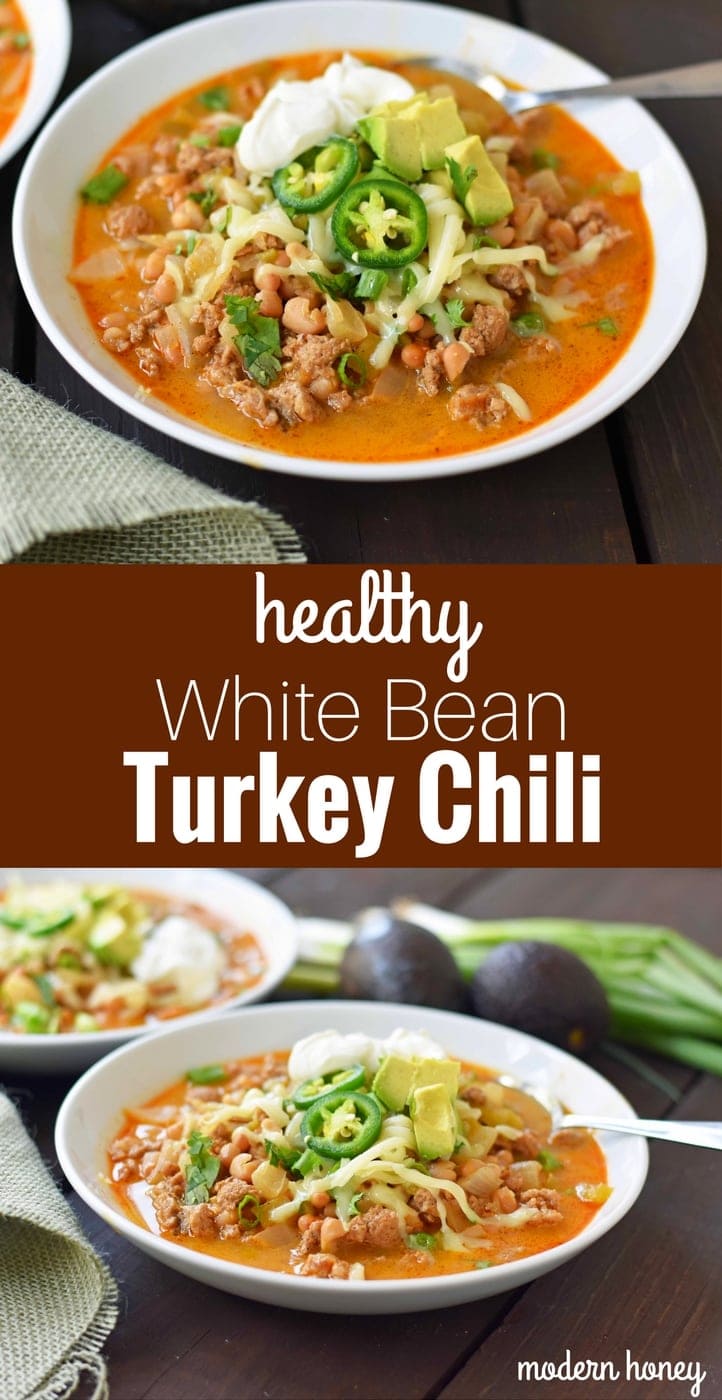 I hope your family loves this White Bean Turkey Chili recipe. Come find me on instagram at modern_honey and say "hello!"
You know I love me some chili. If you are looking for a traditional chili made with ground beef that is always a winner with kids as well then click here to find that recipe.