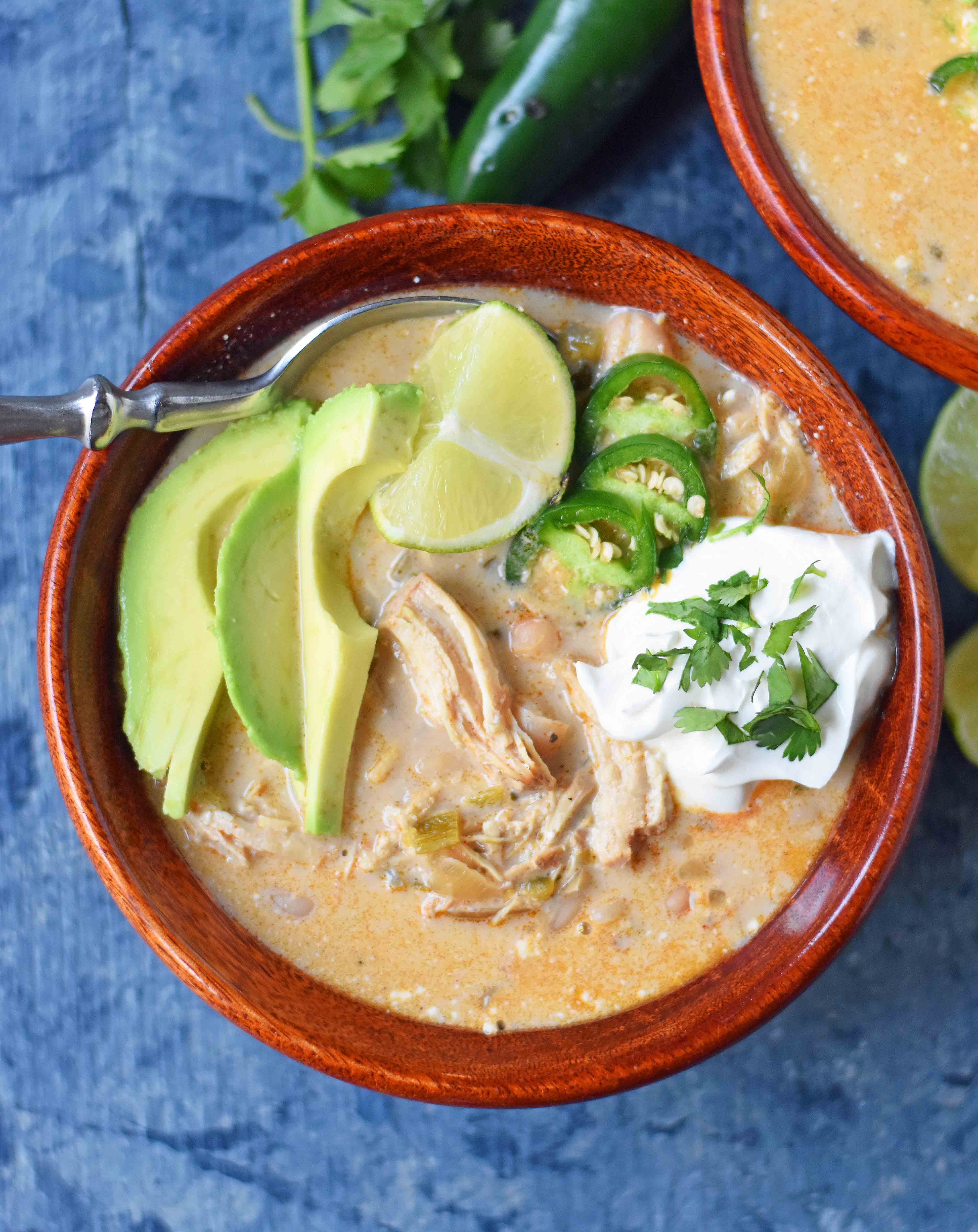 White Chicken Chili Recipe
The Best White Chicken Chili Recipe is so creamy, delicious, and full of flavor. A family favorite meal!
A creamy white bean chicken chili made with tender shredded chicken, green chilies, white beans, jalapeno, chicken broth, Mexican spices, and cream cheese. The cream cheese makes it extra rich and creamy and is the game-changing ingredient. My Mom swears by adding cream cheese to her soups.
My kids beg for this white chicken chili. There are never any leftovers to be found! This white bean chicken chili is so easy to throw in the crockpot. It can also be put together on a stovetop in less than 40 minutes.
Since it is wintertime, we are always making soups since they are so warm, comforting, and filling.  This also re-heats so well so it is perfect as leftovers. My favorite way to make this white chicken chili is to throw it together in the morning in the slow cooker.
How to make Slow Cooker White Bean Chicken Chili:
It is as easy as putting in the chicken breast, onion, jalapeno, Mexican spices, and chicken broth and let it cook low and slow for 5-6 hours.  Add green chilies, beans, cilantro, and cream cheese, and heat for 1 hour longer.
If you want to make Quick and Easy White Chicken Chili, you can make it in a pot in 30-40 minutes.  It is as simple as sauteeing the onion and peppers in a little oil until nice and tender.  The Mexican spices and chicken broth are added and then bring it to a simmer.  Add the green chilies, beans, shredded chicken, cilantro, and cream cheese and heat.
If you want a quick and easy White Bean Turkey Chili, you can find the RECIPE HERE. 
This White Chicken Chili is such a crowd pleaser and everyone loves it! It is savory, creamy, and spicy all at the same time. Your family will love this white chicken chili with cream cheese recipe!
PIN on PINTEREST: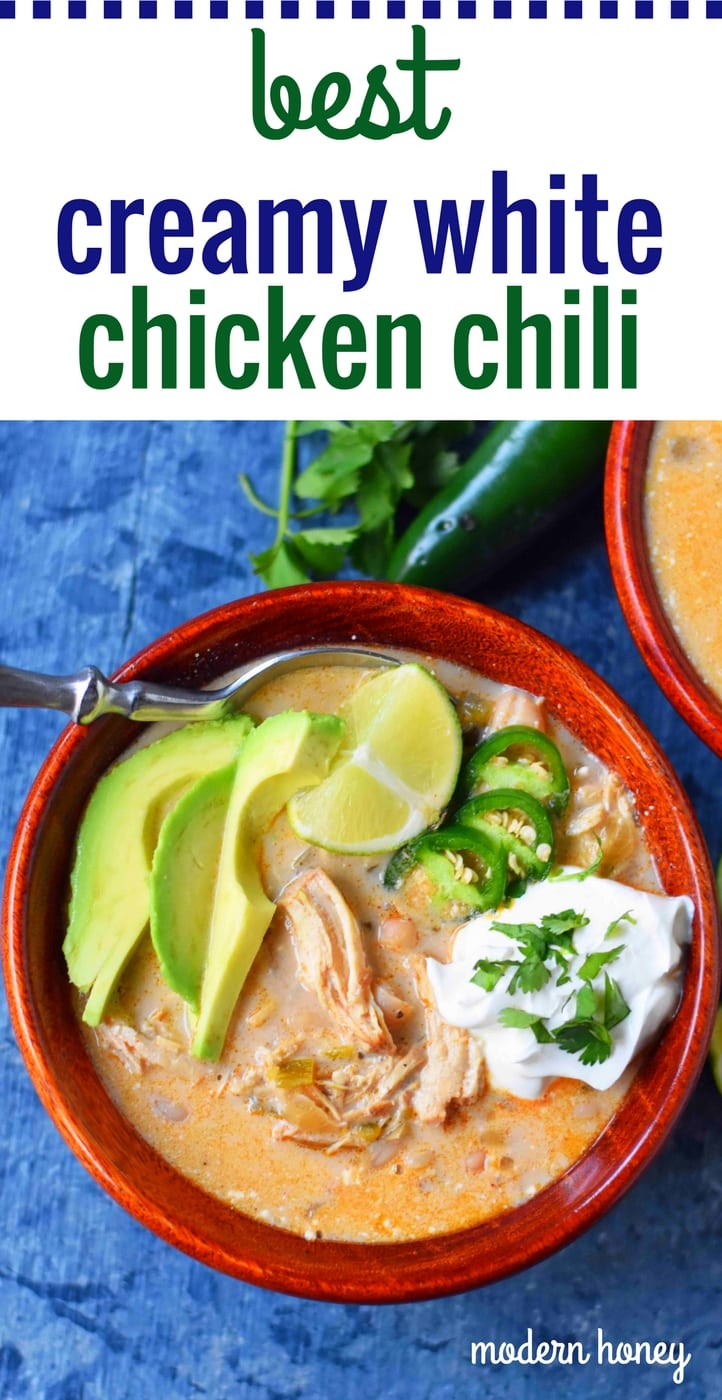 I hope you love this White Bean Chicken Chili Recipe! Let me know what you think about it. I always love to hear it!