Simple soft white sandwich bread is perfect for homemade toast with butter and jam or sandwiches. How to make the perfect white sandwich bread with all-natural ingredients and no fillers!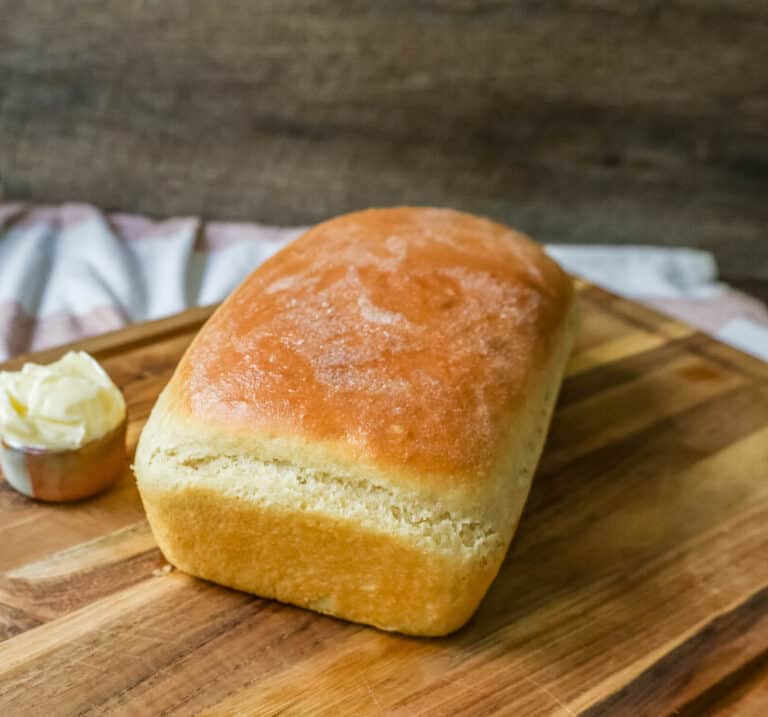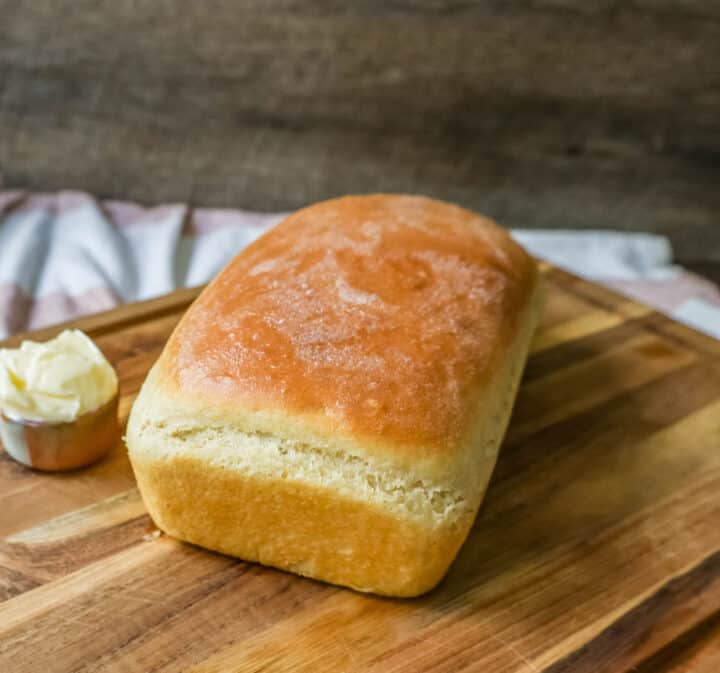 All of my kids are back in school and so we are back to packing lunches.
I grew up with a Mom, who is a master bread maker, and would make bread several times a week for us.
So I love making my kids homemade bread for their sandwiches with all-natural ingredients and no crazy fillers. This is a soft sandwich bread but can still hold up to any type of spread you put on it.
Think of this as Wonder Bread -- a fluffy, white loaf of bread made with simple ingredients. The addition of butter and milk gives it a touch of richness and creates such a soft texture.
In France, this may be referred to as Pain de Mie, which means bread of crumb.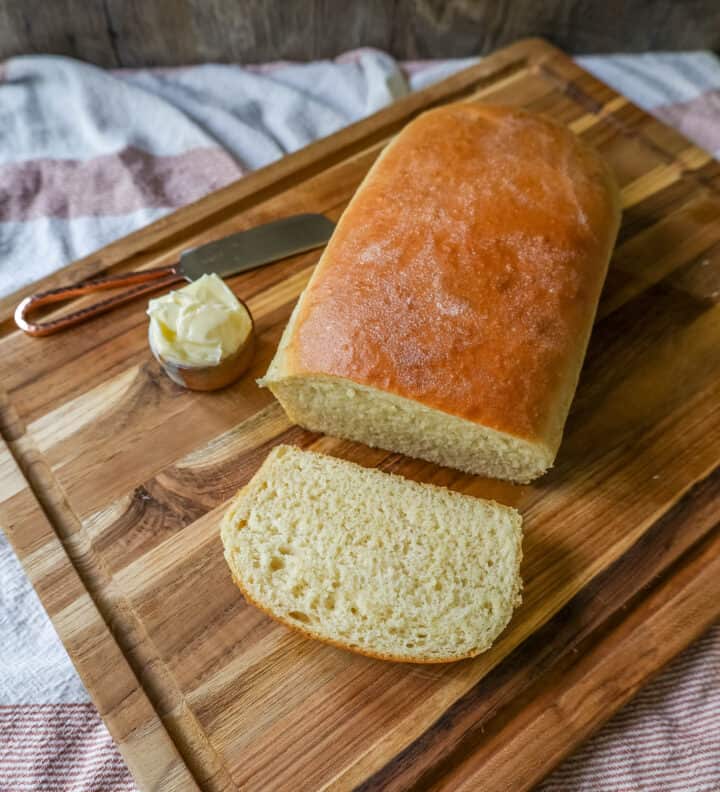 My kids started school three weeks ago so I have been baking sandwich bread for them for breakfast and lunches, even in this Arizona summer heat.
I find that even though I don't like firing up my oven in the summer and heating up the kitchen, the dough rises so fast. Last week, I experimented and let my bread dough rise outside, completely covered, to keep in the moisture. The bread dough rose in record time -- 35-45 minutes! This is one of the perks of Arizona summers!
I love to use this white sandwich bread to make almond butter and homemade berry jam sandwiches, turkey and cheese, or simple butter and honey.
Even if you are a novice bread maker or a bread extraordinaire, I think you are going to fall in love with this easy homemade bread recipe. I am going to share all of my tips and tricks for making the best homemade bread!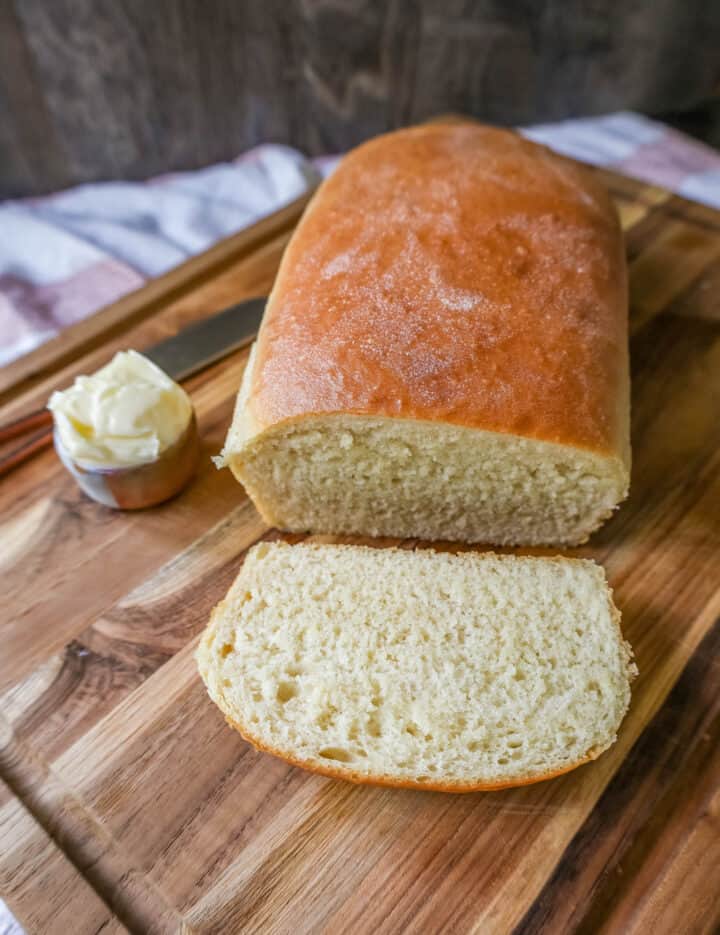 This homemade bread can be cut into thick slices for butter and jam or thinner for sandwiches. You can eat it warm fresh out of the oven or let it rest. This homemade white bread keeps for days and stays moist.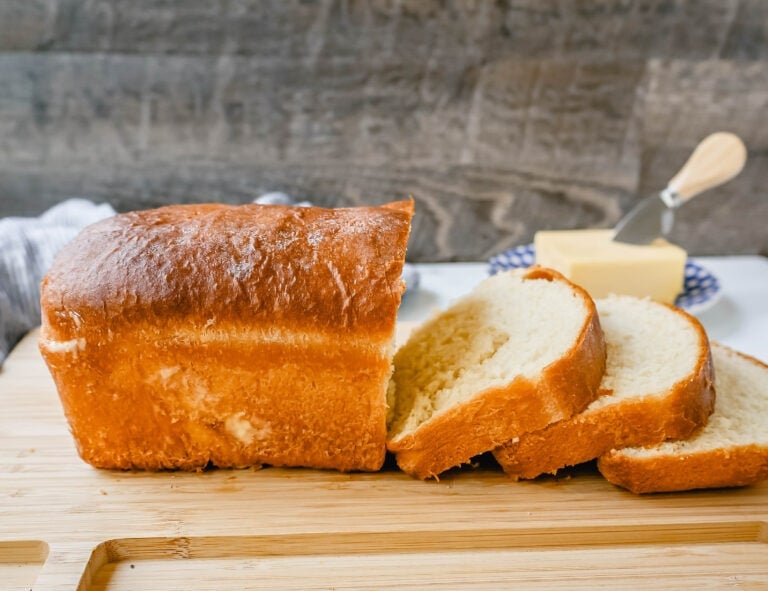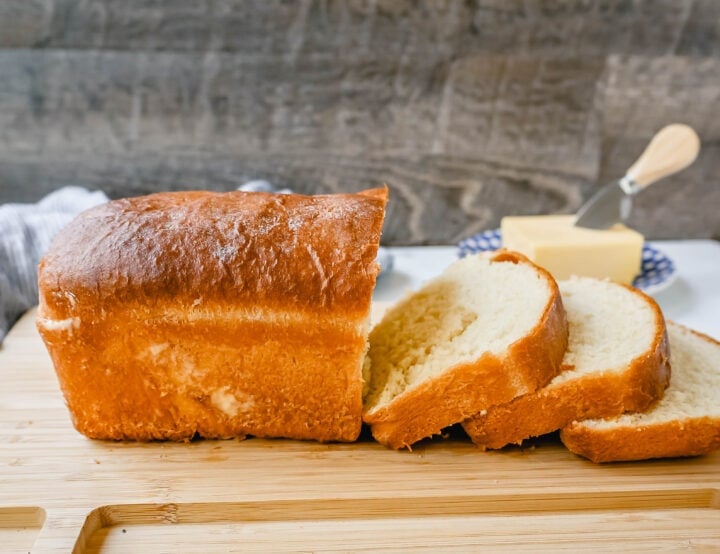 What Ingredients are in the Best White Sandwich Bread Recipe:
Bread Flour + All-Purpose Flour
Sugar
Whole Milk
Active Dry Yeast
Hot Water
Salt
Butter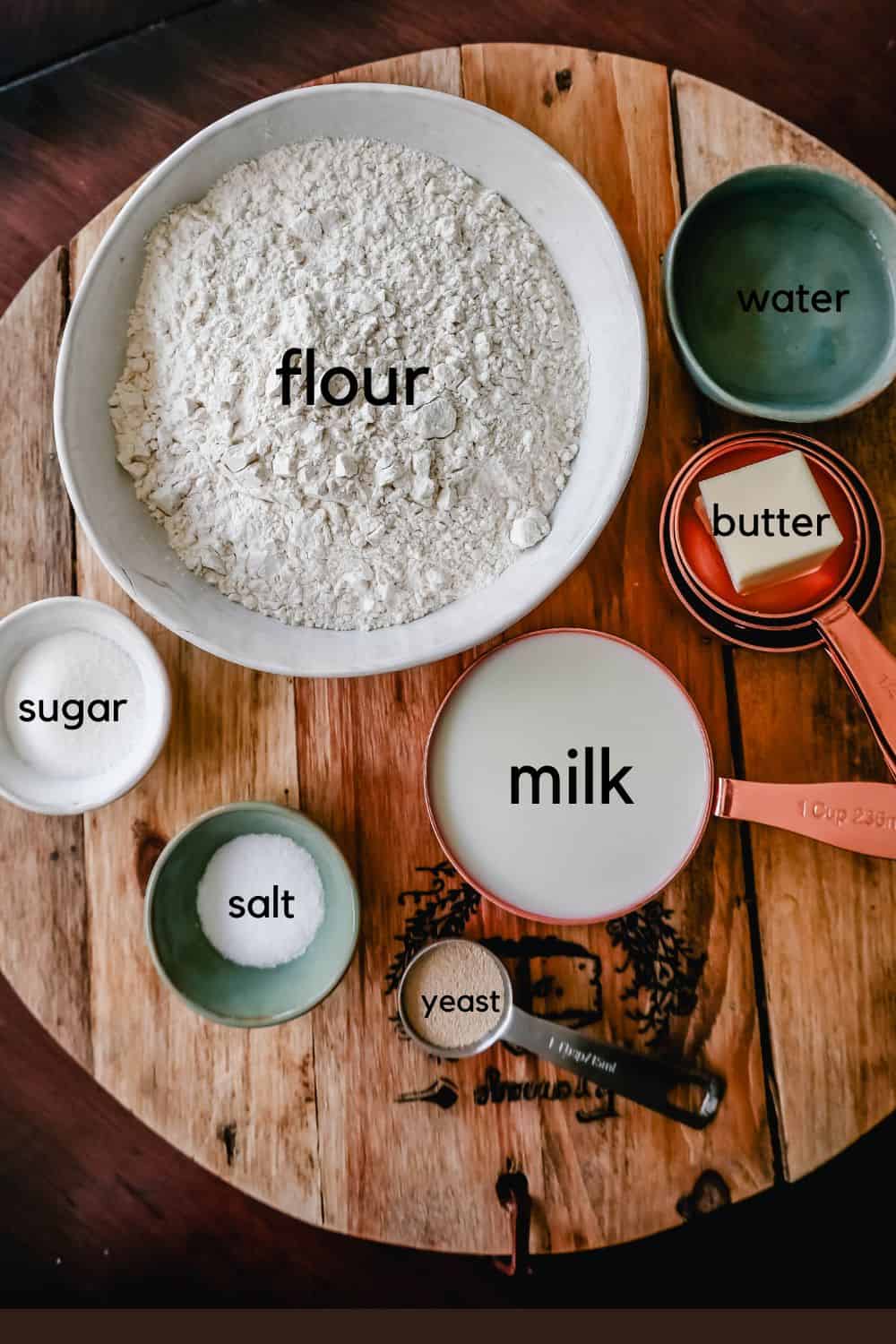 Frequently Asked Bread Making Questions:
How to know if the yeast is working?
The key to making any type of bread recipe using yeast is to ensure the yeast is working and activated. I suggest mixing the yeast, warm water or milk (about 105-110 degrees), and a touch of sugar into a bowl. The sugar will help to "feed" the yeast and help it to activate quicker. Yeast loves sugar! The warm water or milk also helps to activate the yeast. If the water or milk is too hot, it can kill the yeast, but if it is too cool, it won't incorporate with the other ingredients.
The yeast should start to become foamy or bubbles will begin to surface. This is a great sign that the yeast is working. Let it work for at least 5 minutes to see if it begins to proof.
If nothing happens, start again with a new batch of yeast, warm water, and sugar.
One other tip when trying to get the yeast to begin to foam and bubble, make sure to keep it away from salt as the salt can kill the yeast.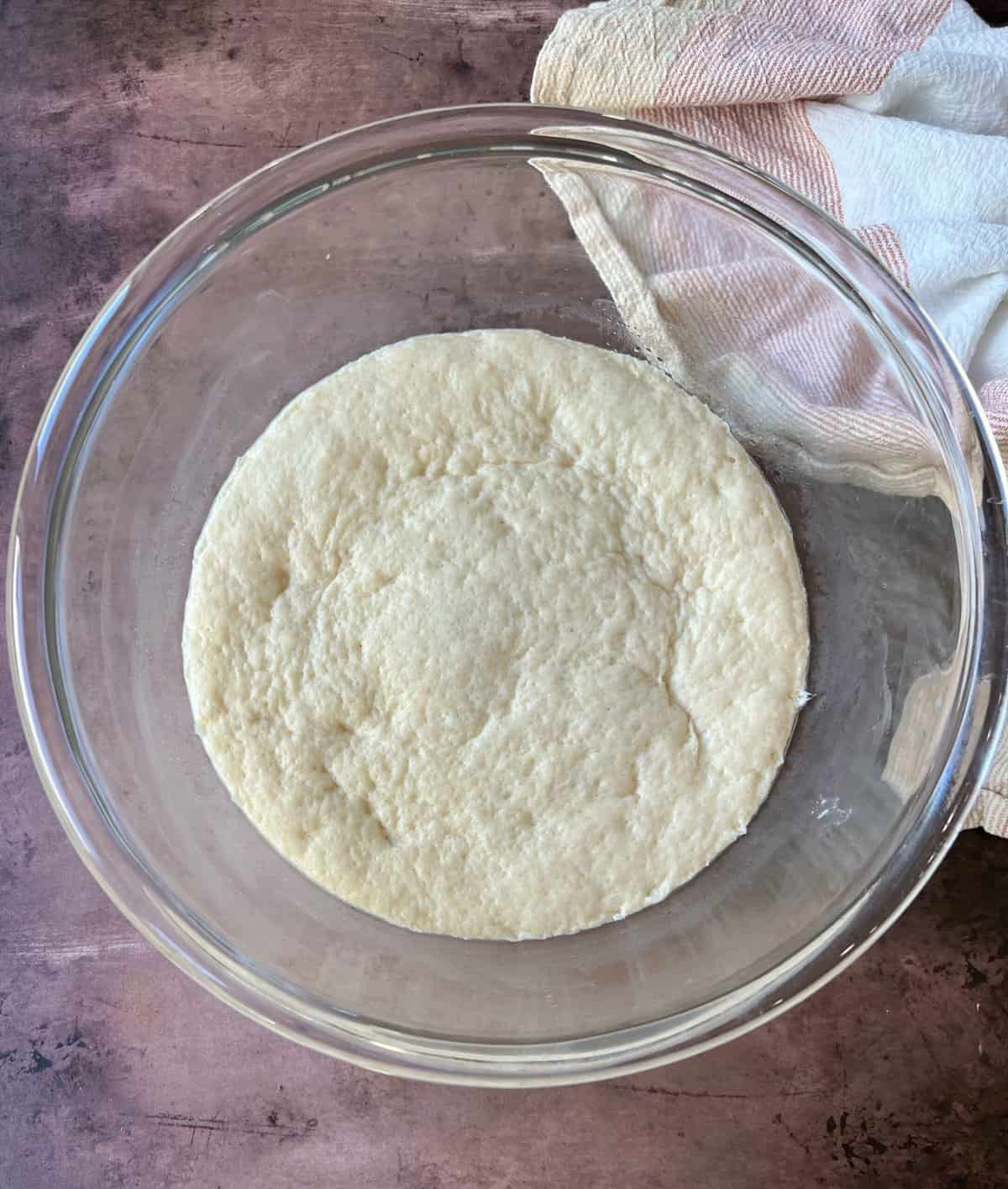 How will I know when my bread dough has risen enough?
As a general rule of thumb, most bread will have risen enough when the bread dough doubles in size. You can check to see if it has risen enough, by poking the top of the dough with your finger. Fully risen and fermented dough will retain the finger indentation as it doesn't bounce back because the gluten has been adequately stretched.
If you love to bake bread, check out these other popular bread recipes that are so easy to make!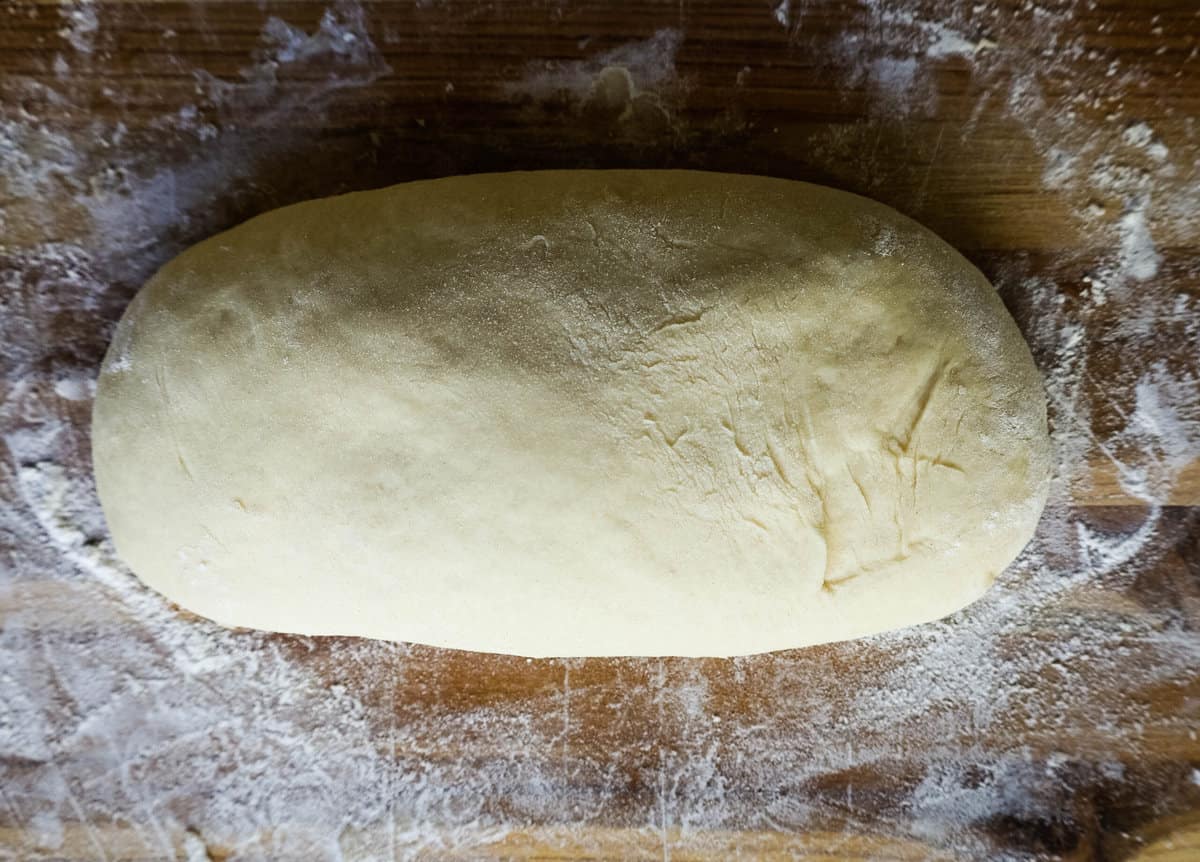 My Favorite Bread Baking Tools:
The photo below shows the white bread after it has had its second rise time. It should be light and fluffy.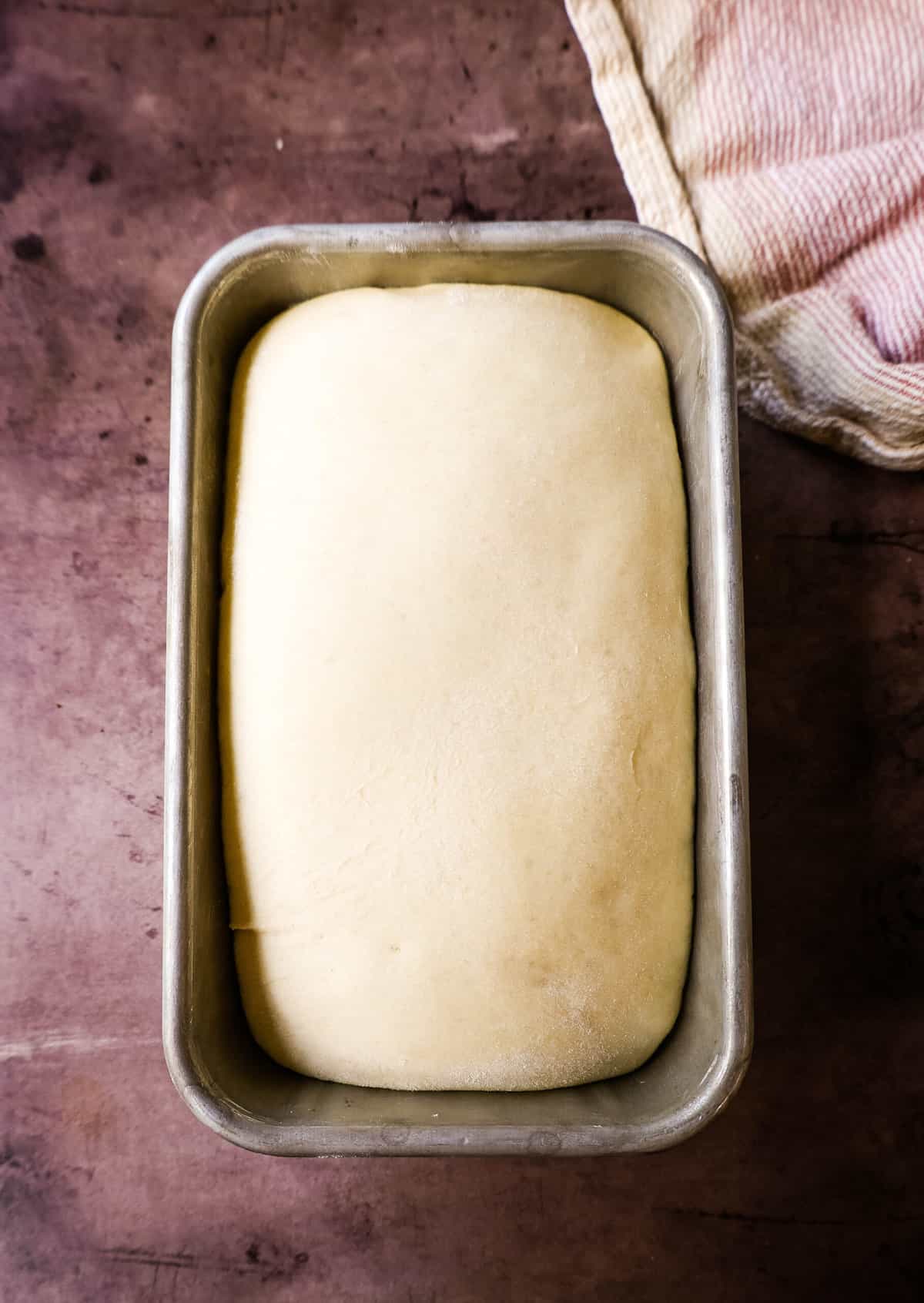 After it is removed from the oven, get the butter ready! You want to brush on sweet cream butter all over the top of the bread.
Allow the butter to run down the sides of the bread as it keeps the bread moist and gives it flavor. I prefer to use salted butter.