Six Homemade Granola Energy Bars Recipes
Simple no-bake healthy granola bars made with all-natural ingredients. Have you ever read some of the labels of popular granola bars? You may be surprised what is hiding in such a so-called "healthy" granola bar! They can be full of high-fructose corn syrup, sugar, and ingredients that are so difficult to even pronounce. I love how Larabar makes bars with minimal ingredients but since they can be expensive, I wanted to create a homemade Larabar recipe that can easily be made at home.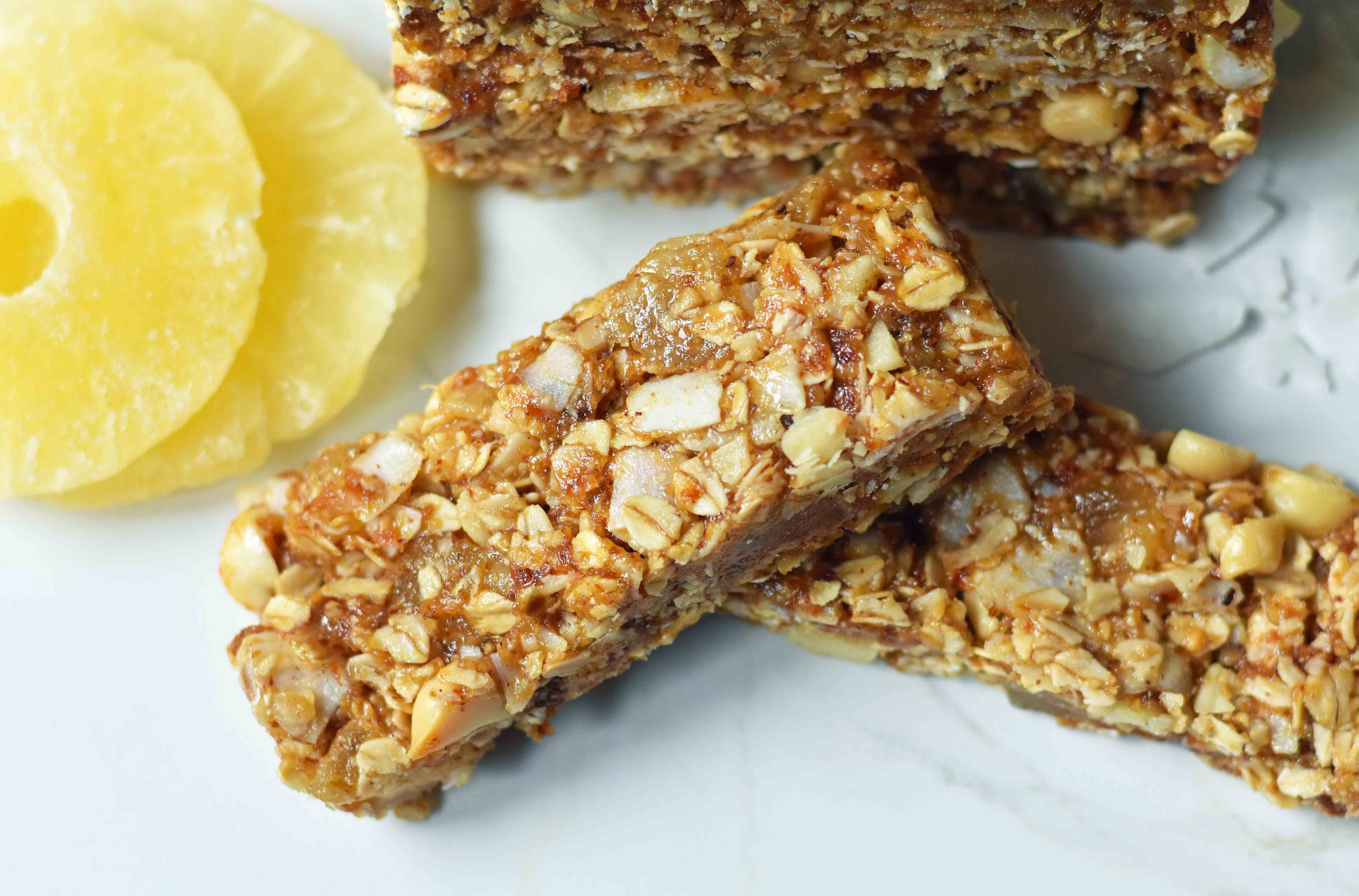 We love to go hiking as a family and it is hard to find all-natural granola bars that will give us the energy we need and fill our bellies with nutritious ingredients. Also, hese No-Bake Oat Bars can be made gluten-free and dairy-free, so they are perfect for people dealing with food allergies.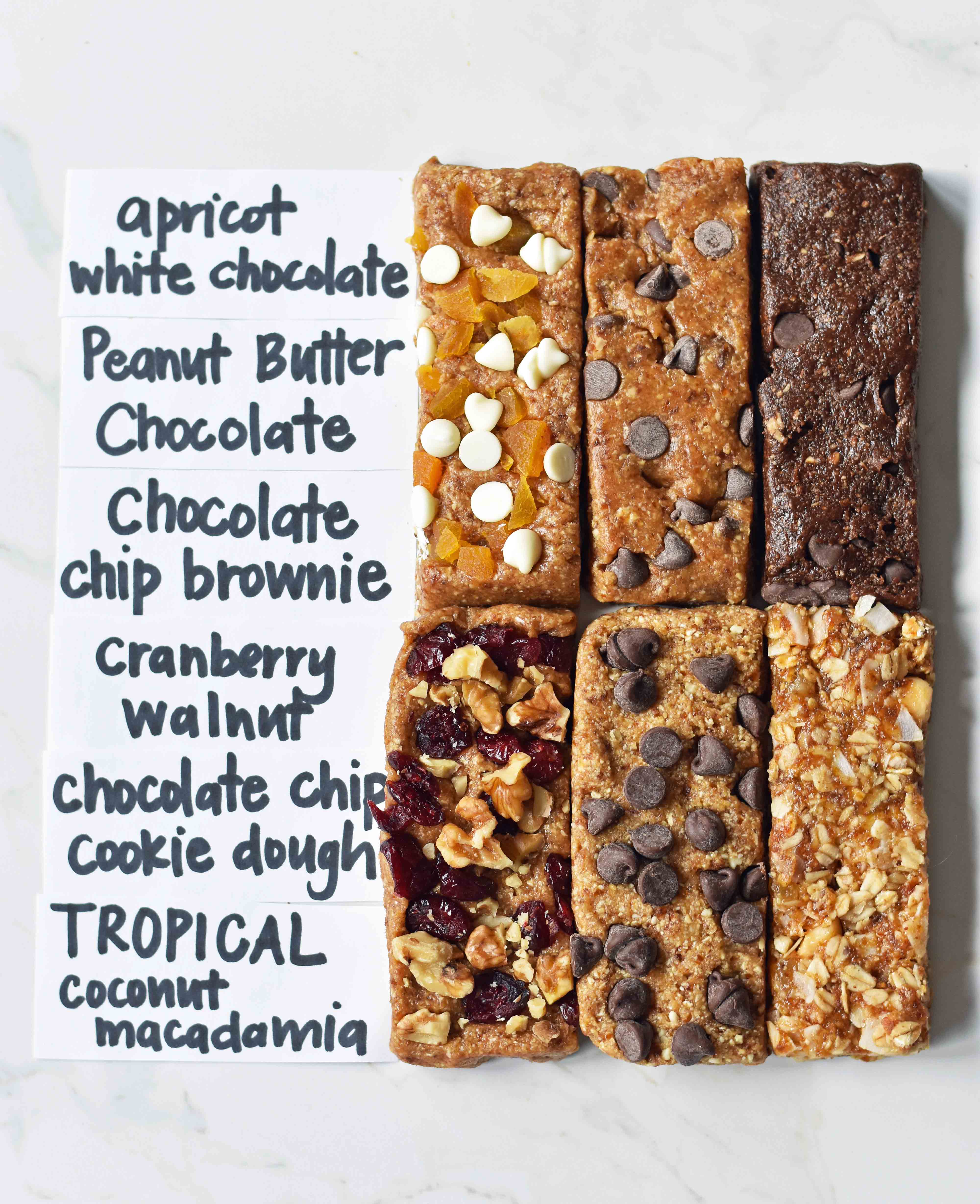 The homemade granola bars are made with simple, all-natural ingredients --  rolled oats, dates, nut butter, honey, and coconut oil. Then your favorite mix-ins are added to give these energy bars variety. The healthy carbs give you the energy to last all day long! The dates are called nature's candy because they are sweet like candy without eating artificial sugars. They are the perfect base for these no-bake granola bars. Honey is used as a sweetener and binder instead of sugar and high-fructose corn syrup.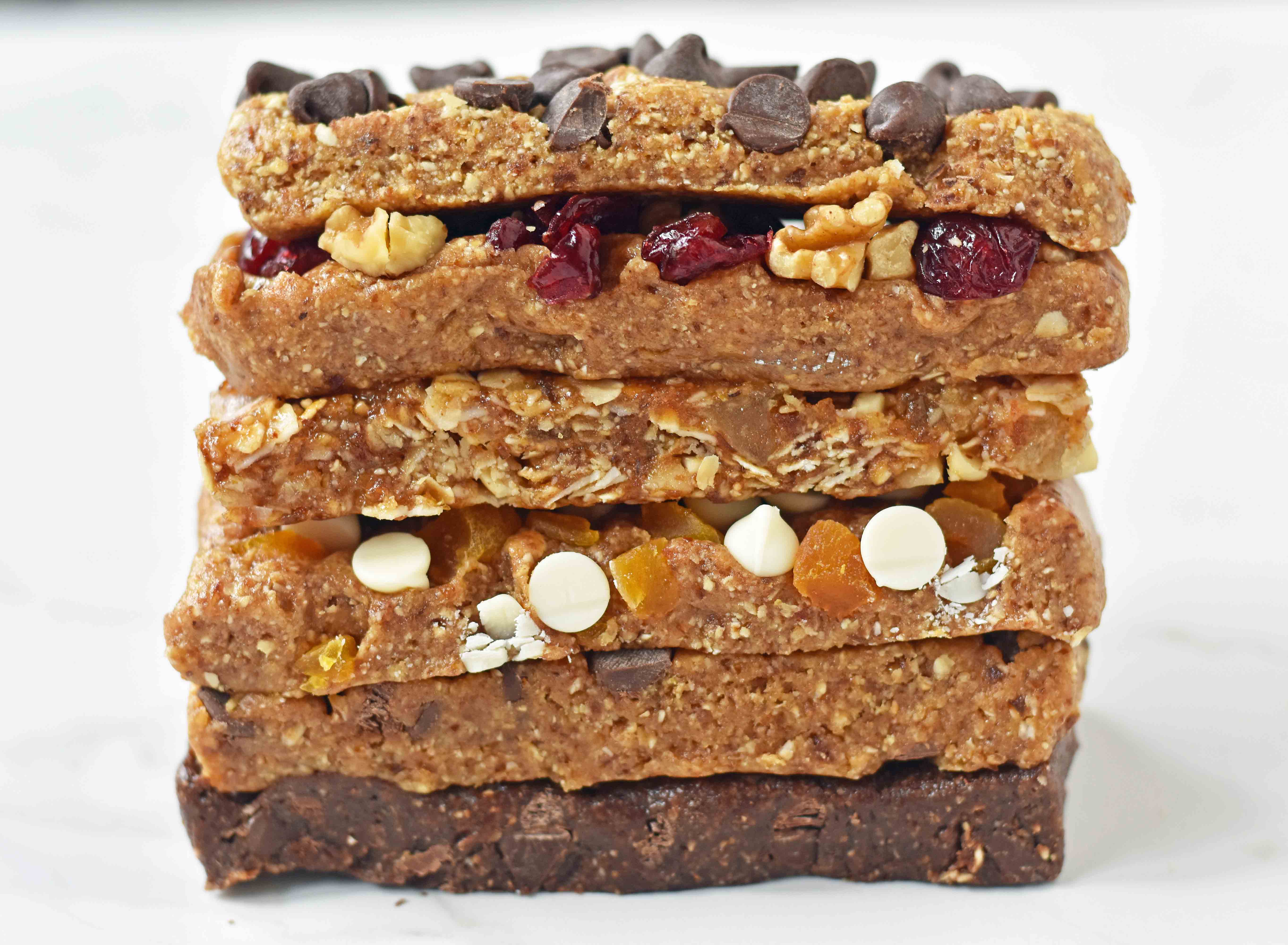 These All-Natural Homemade Granola Bars are easy to whip up in a food processor or high-powered blender (such as Vitamix or Blendtec). I can make a batch of bars in less than 5 minutes in my food processor! There's no baking involved. Just place the bars in the freezer for 15 minutes to allow them to chill and set up.
TROPICAL PINEAPPLE COCONUT MACADAMIA GRANOLA BARS -- All of the tropical flavors combined into one energy bar! This is for all of my coconut fans out there who love a little salty and sweet. The base of the oatmeal date bars are rolled oats, dates, almond butter, honey, and coconut oil. Unsweetened coconut flakes, dried pineapple, and chopped macadamia nuts are added. This is a filling, nutritious bar with healthy carbs and fats.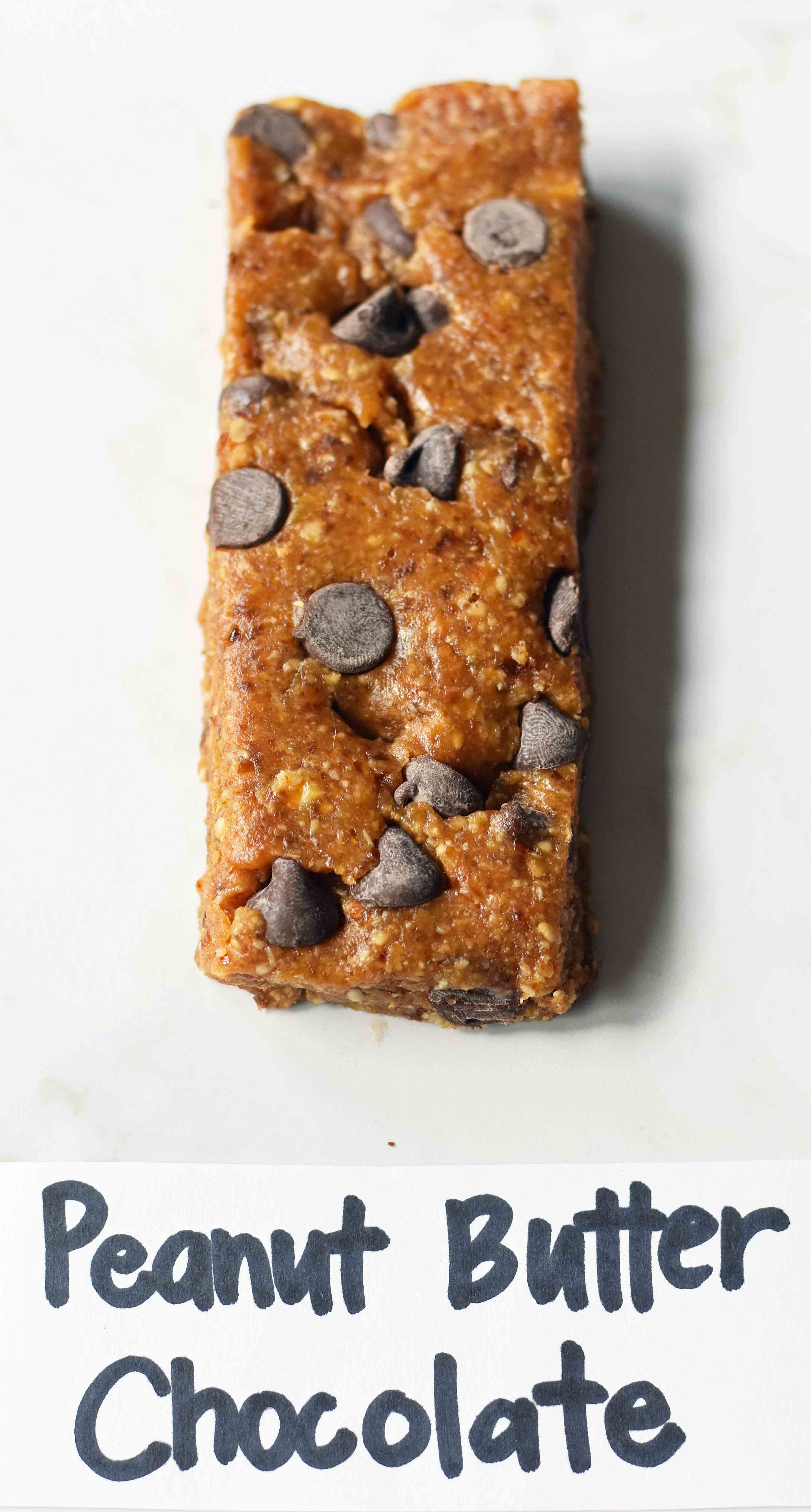 PEANUT BUTTER and CHOCOLATE GRANOLA BARS -- All of the Chocolate Peanut Butter Fans may rejoice! This bar is made with rolled oats, dates, all-natural peanut butter, honey, coconut oil, and dark chocolate.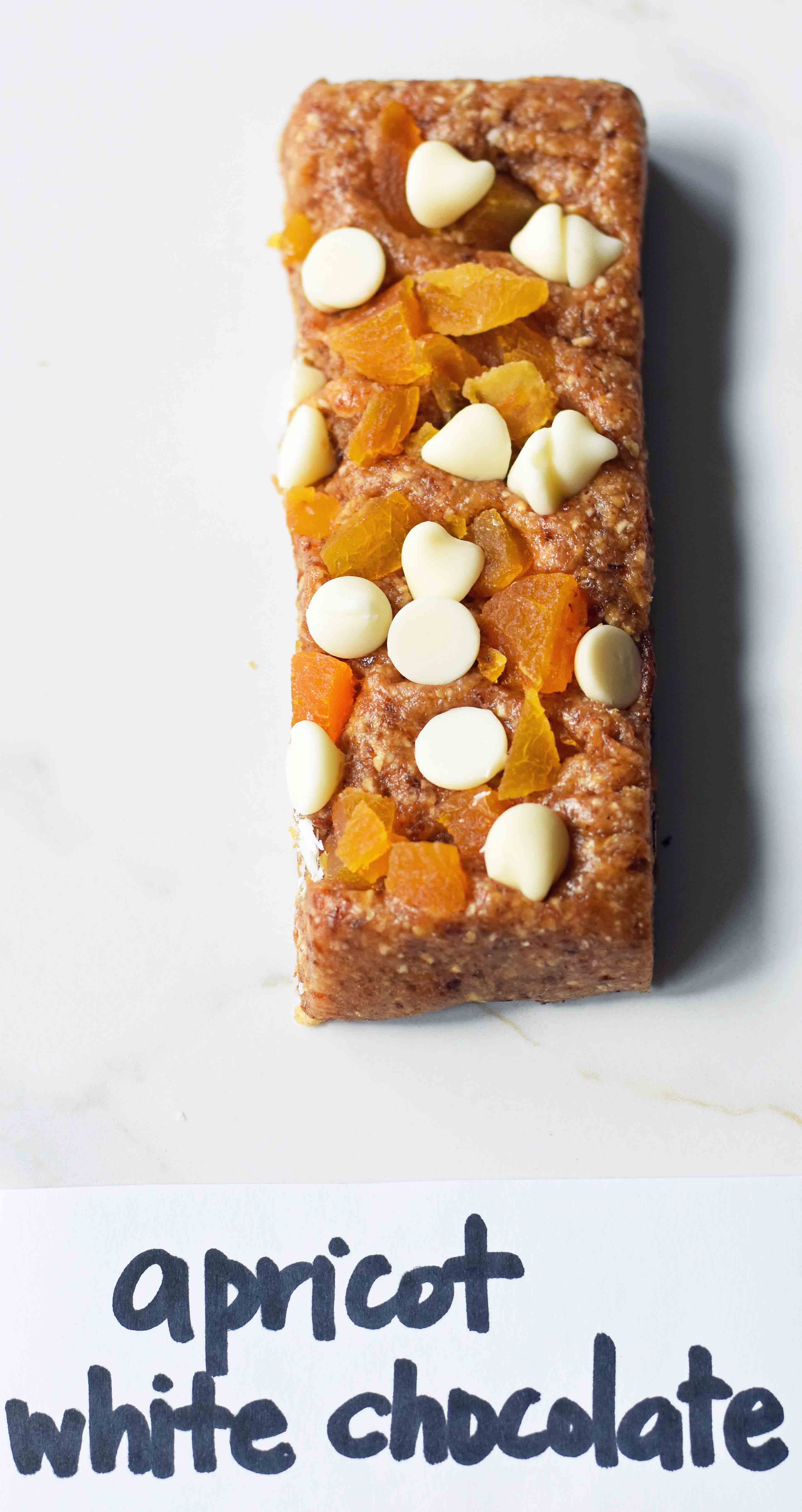 WHITE CHOCOLATE APRICOT GRANOLA BARS -- The combination of sweet, chewy dried apricots and creamy white chocolate go perfectly together in this energy bar. This no-bake bar is made with rolled oats, dates, almond butter, honey, coconut oil, dried apricots, and white chocolate.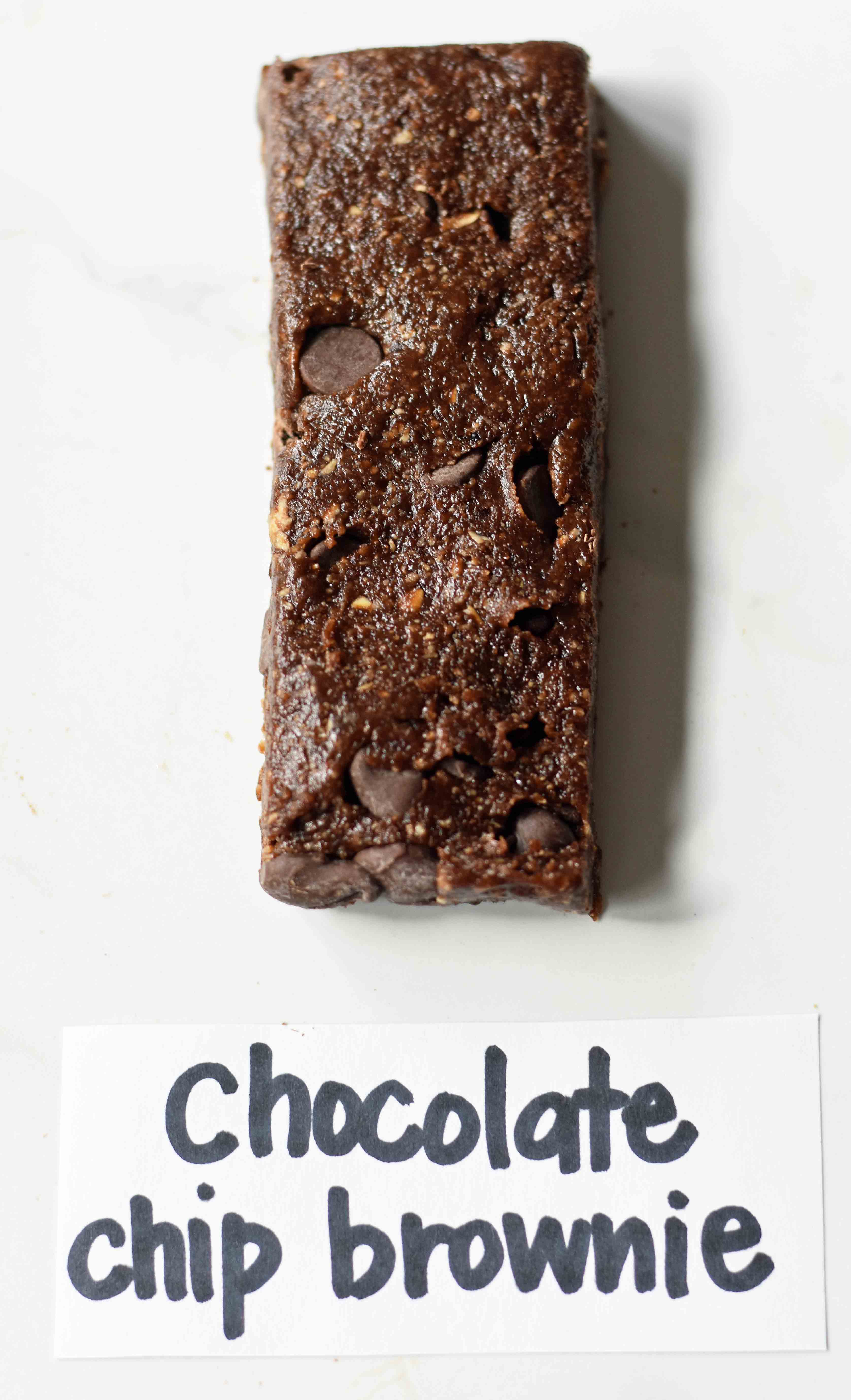 CHOCOLATE CHIP BROWNIE GRANOLA BARS -- A chocolate lover's dream without all of the guilt! This Healthy Chocolate Brownie Granola Bar is made with rolled oats, unsweetened cocoa powder, almond butter, dates, honey, coconut oil, and dark chocolate.
CHOCOLATE CHIP COOKIE DOUGH GRANOLA BARS  -- This is your chance to eat healthier chocolate chip cookie dough! A healthy power energy bar made with rolled oats, dates, cashews, honey, coconut oil, and chocolate chips.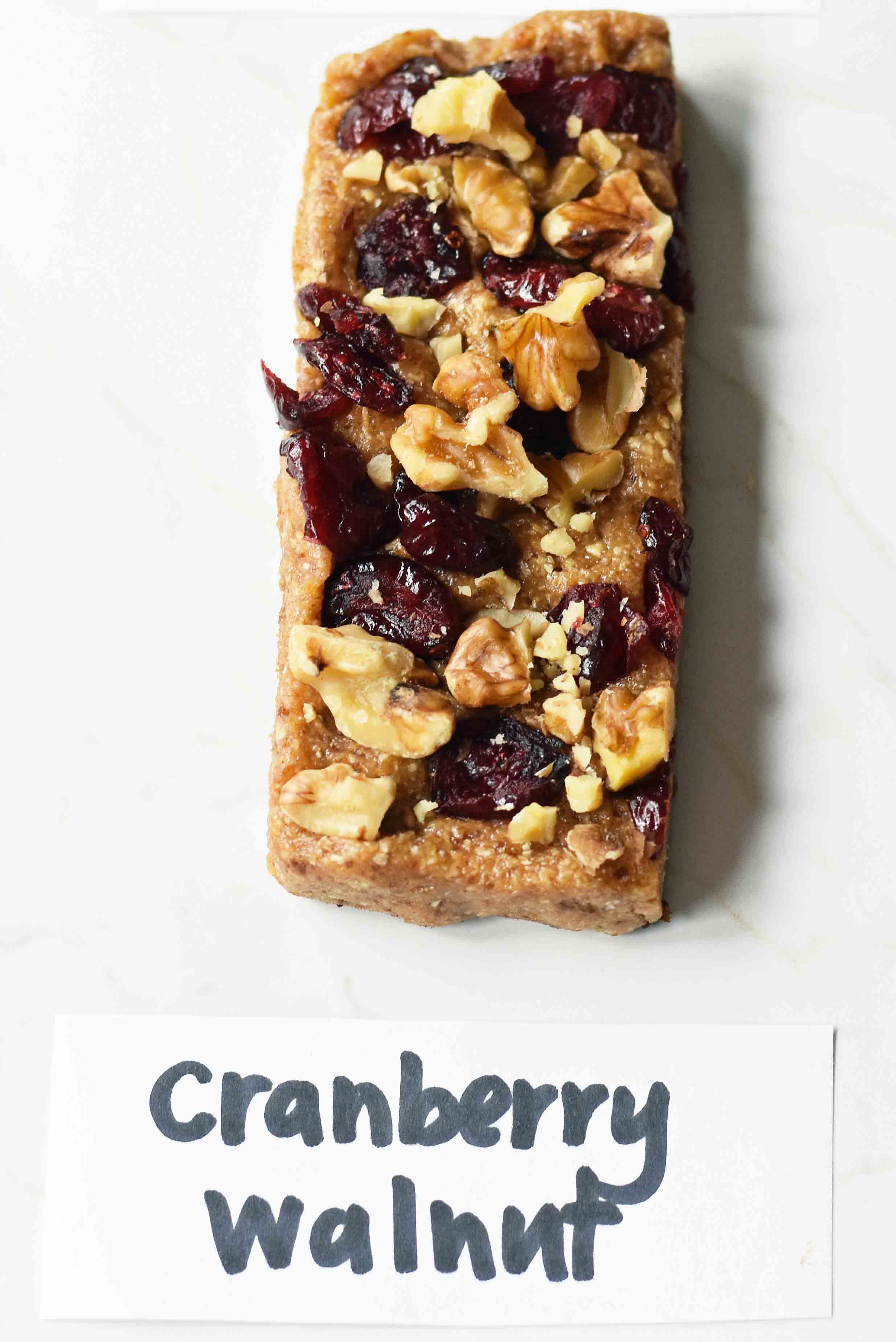 CRANBERRY WALNUT GRANOLA BARS -- Trail mix in a bar! This bar gives you energy for hours with rolled oats, dates, almond butter, honey, coconut oil, dried cranberries, and crunchy walnuts.
HOW TO MAKE HOMEMADE NO-BAKE GRANOLA BARS:
 Start with Medjool Dates. Don't forget to remove the seed in the center! These are called "nature's candy" for good reason. Dates keep these bars soft and moist while adding all-natural sweetness. Using a food processor breaks down the dates in no time at all.
Add a Nut Butter. This gives the energy bar hearty richness. Use almond butter, all-natural peanut butter, or cashews to create a creamy granola bar.
Use Rolled Oats.  There are two options with the oats -- you can either blend the oats with the dates and nut butter or stir them in after the dates, nut butter, honey, and coconut oil have been mixed in the food processor. It all depends if you want a hearty sturdier bar with the whole rolled oats or if you want them to be made into a flour-like consistency. If you blend the oats, the bars resemble more of a Larabar. If you just stir in the rolled oats, it resembles more of a granola bar.
Use Honey as a Sweetener and Binder. Hello, Honey....you work wonders. I enjoy using honey in bars as it brings moisture and helps to bind the ingredients together. Honey works perfectly in these granola bars.
Add Coconut Oil. We have heard of the benefits of coconut oil for years. These bars don't need much coconut oil but it helps to keep them soft and moist.
Stir in the Mix-ins. Add dark chocolate, dried fruits, nuts, or whatever you prefer to customize your very own bar. Once you have the base granola bar recipe down, you can make anything your heart desires!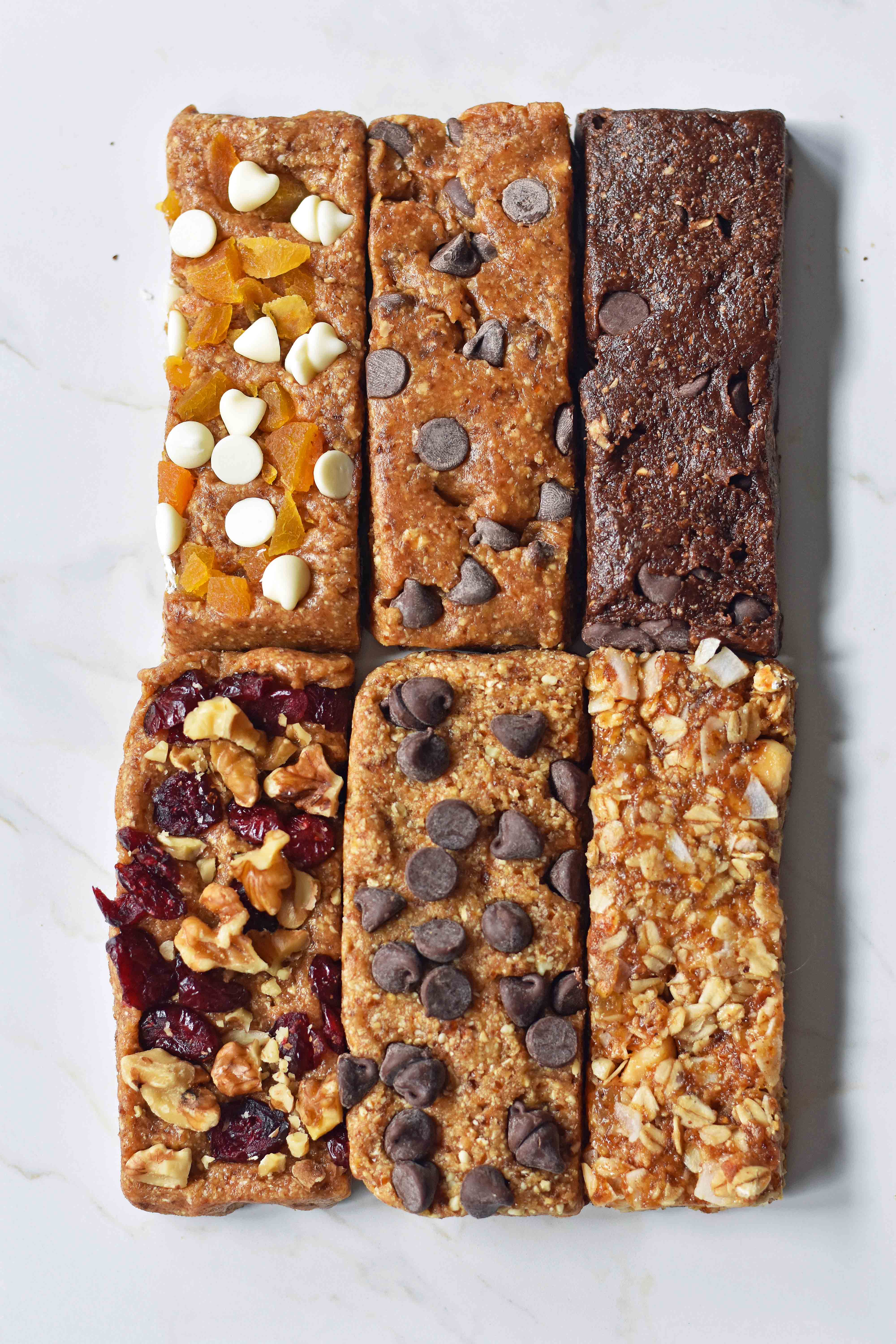 HOW TO STORE HOMEMADE GRANOLA BARS:
Keep the energy bars tightly covered in Ziploc bag in the refrigerator, freezer, or in your pantry. I keep them in my freezer and can pull them out anytime and let them come to room temperature, about 15-20 minutes. I can also stick them in my kid's lunch boxes for a healthy snack.
If you are looking for Healthy Smoothie Recipes, check out my 6 HEALTHY SUPERFOOD SMOOTHIE RECIPES. 
GRANOLA BAR RECIPES:
I hope you love these 6 Homemade Granola Energy Bar Recipes! Let me know what you think on instagram @modern_honey.  Thanks for stopping by!