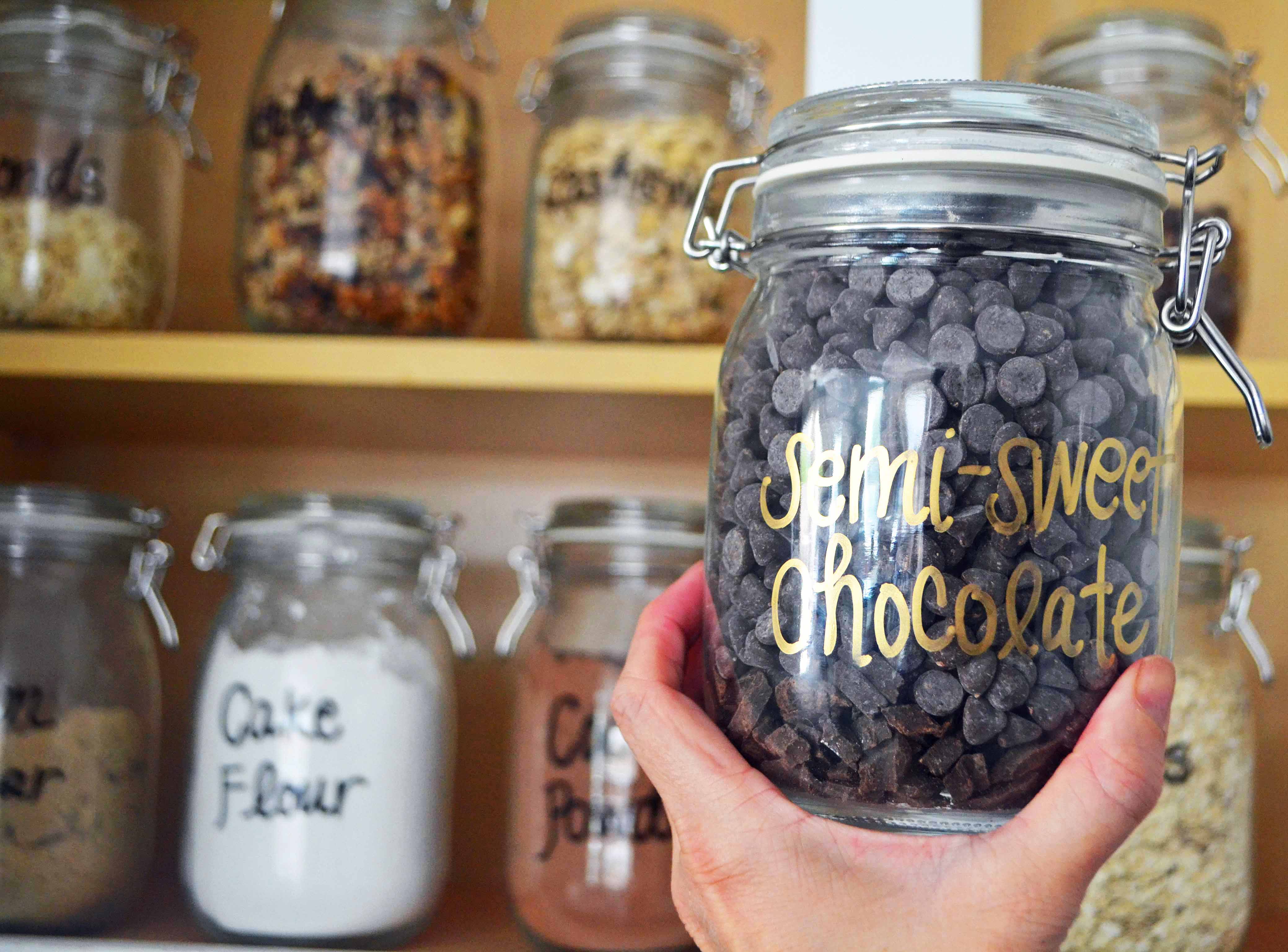 I am married to Mr. Organized. He buys organizational supplies for fun. I open my drawers and suddenly all of my kitchen utensils are tidy and organized. He's the guy who is vacuuming out the car and running it through a car wash BEFORE a road trip. Within an hour the windshield is covered with bugs but his philosophy is that at least it started out clean.
Years ago, he saw that I was constantly running back and forth to the pantry to gather all of my baking supplies. He knew there had to be a better way and came up with a fabulous idea -- a BAKING CENTER. We cleaned out a small cabinet and placed all of our baking supplies -- flour, sugar, chocolate, cocoa, baking soda, and salt in it. My Kitchenaid mixer fits snugly right underneath the cabinet so everything is within reach.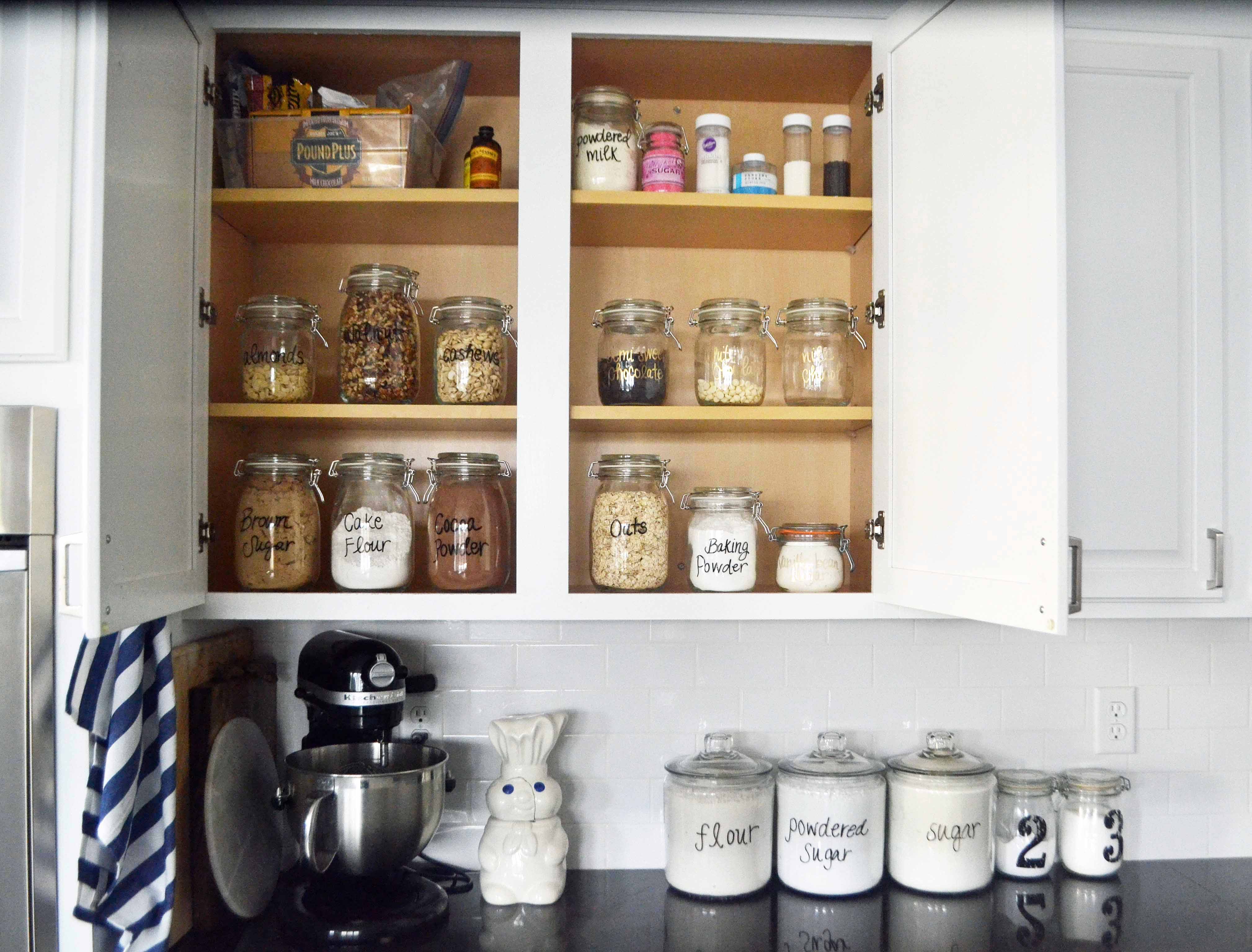 BAKING SUPPLIES STORAGE AND ORGANIZATION
Since all of the baking supplies are in one place, it helps so much to determine what baking supplies need to be replaced at the grocery store.
You can tailor make your baking center pantry to your needs and what baking items you use the most. Here is a list of baking center ingredient ideas to get you started.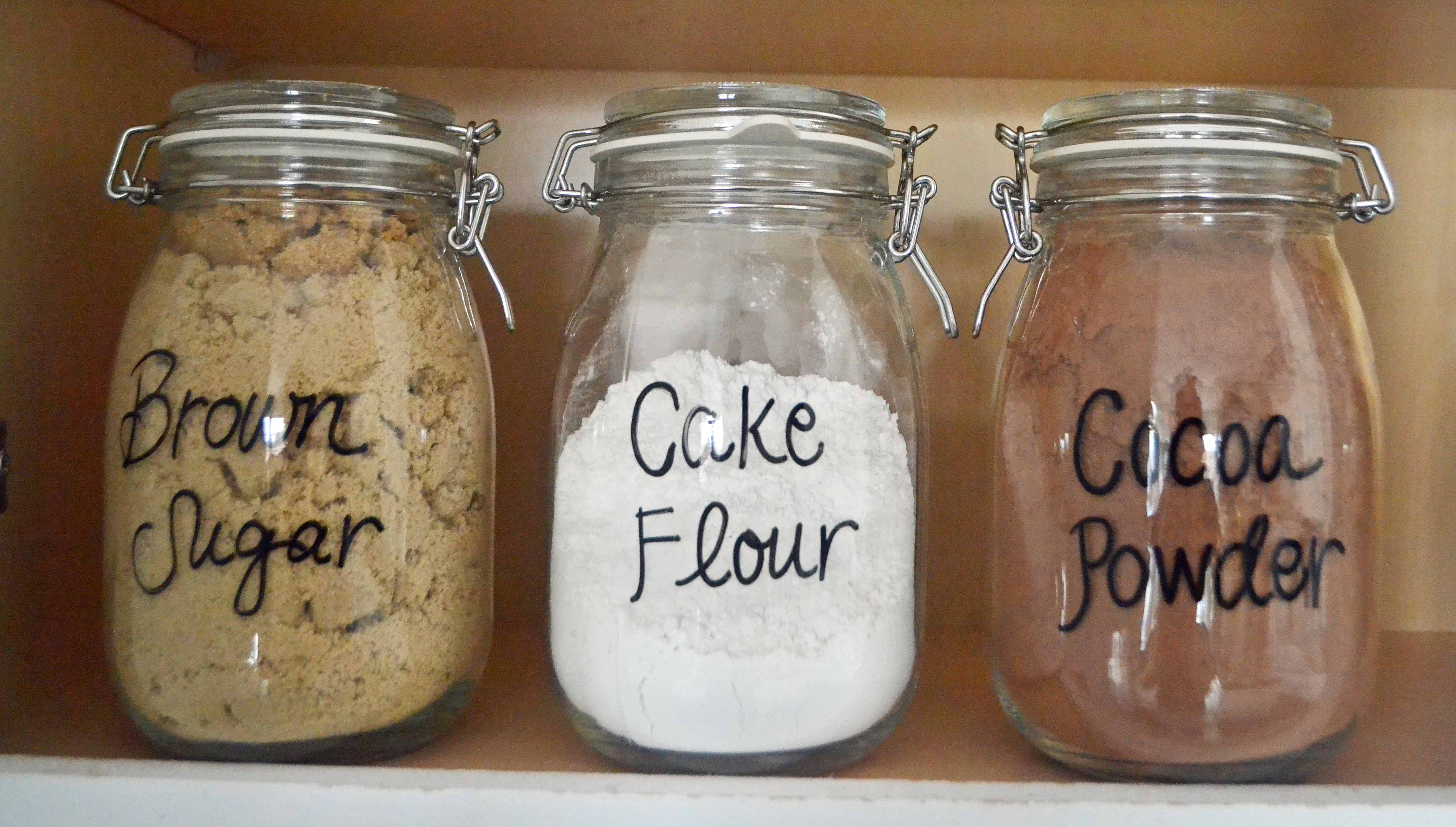 BAKING CENTER INGREDIENT IDEAS:
White Sugar
Brown Sugar
All-Purpose Flour
Cake Flour
Baking Soda
Baking Powder
Salt
Powdered Sugar
Pure Vanilla Extract
Unsweetened Cocoa Powder
Semi-Sweet Chocolate Chips
Milk Chocolate Chips
White Chocolate Chips
Chocolate Bars
Old-Fashioned Oats
Cornstarch
Oil - Canola, Vegetable or Coconut
Shortening
Corn Syrup
Assorted Nuts -- Almonds, Walnuts, Cashews, Macadamia Nuts
Shredded Coconut
Dried Fruits -- craisins, raisins, mango, apricots
Extracts
Corn Syrup
Powdered Milk
Non-stick cooking spray
Baking Spices
Molasses
Sweetened Condensed Milk
Evaporated Milk
Food Coloring
Sprinkles and Sparkling Sugar
Vanilla Beans
Vanilla Bean Scented Sugar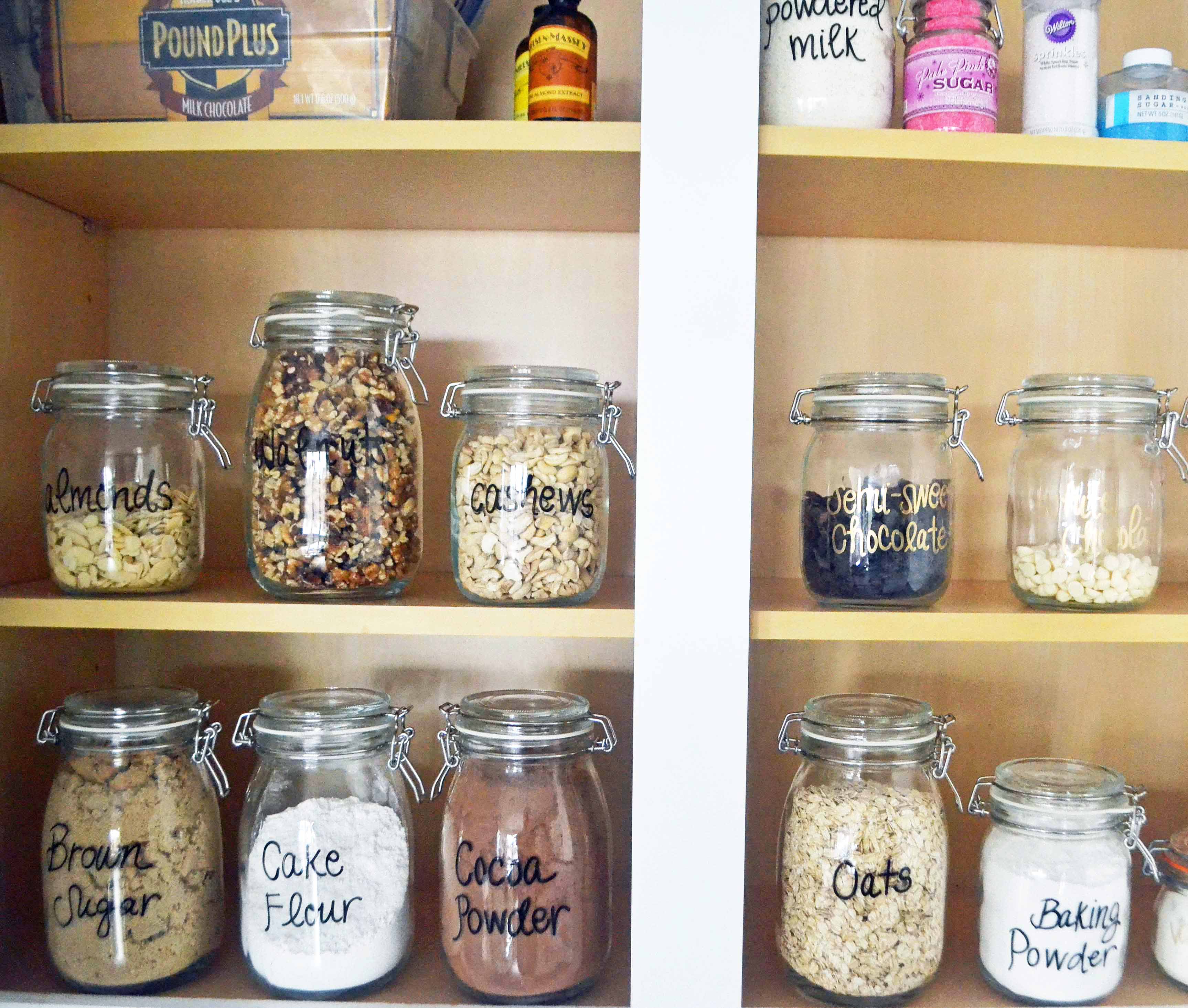 Here is where you can find inexpensive jars -- 34 oz Jar with Lid. They are even on sale right now at IKEA. Score! They offer all sorts of sizes depending on your needs.
The items that you use the most such as flour, sugar, and powdered sugar can be placed in large 2.5 gallon jars and placed on the counter below your baking center. Here is one of my favorite jars -- Anchor Hocking Jar with Brushed Metal Lid. These jars have such a wide mouth that it makes it so easy to scoop out your ingredients.
They sell the coolest markers that you can use to easily write on jars. They are called Craft Smart Paint Pens and can be found at craft stores such as Michael's or online.  They come in all sorts of colors -- gold, silver, black, white and many more. They come off easily with only soap and water.
You can also buy stickers labels to stick on the jars. Michael's craft stores sell stickers in a black whimsical print.

I can't wait to see how you use this Baking Storage and Organization post. Tag me at #modernhoney and find me on Instagram at @modern_honey.