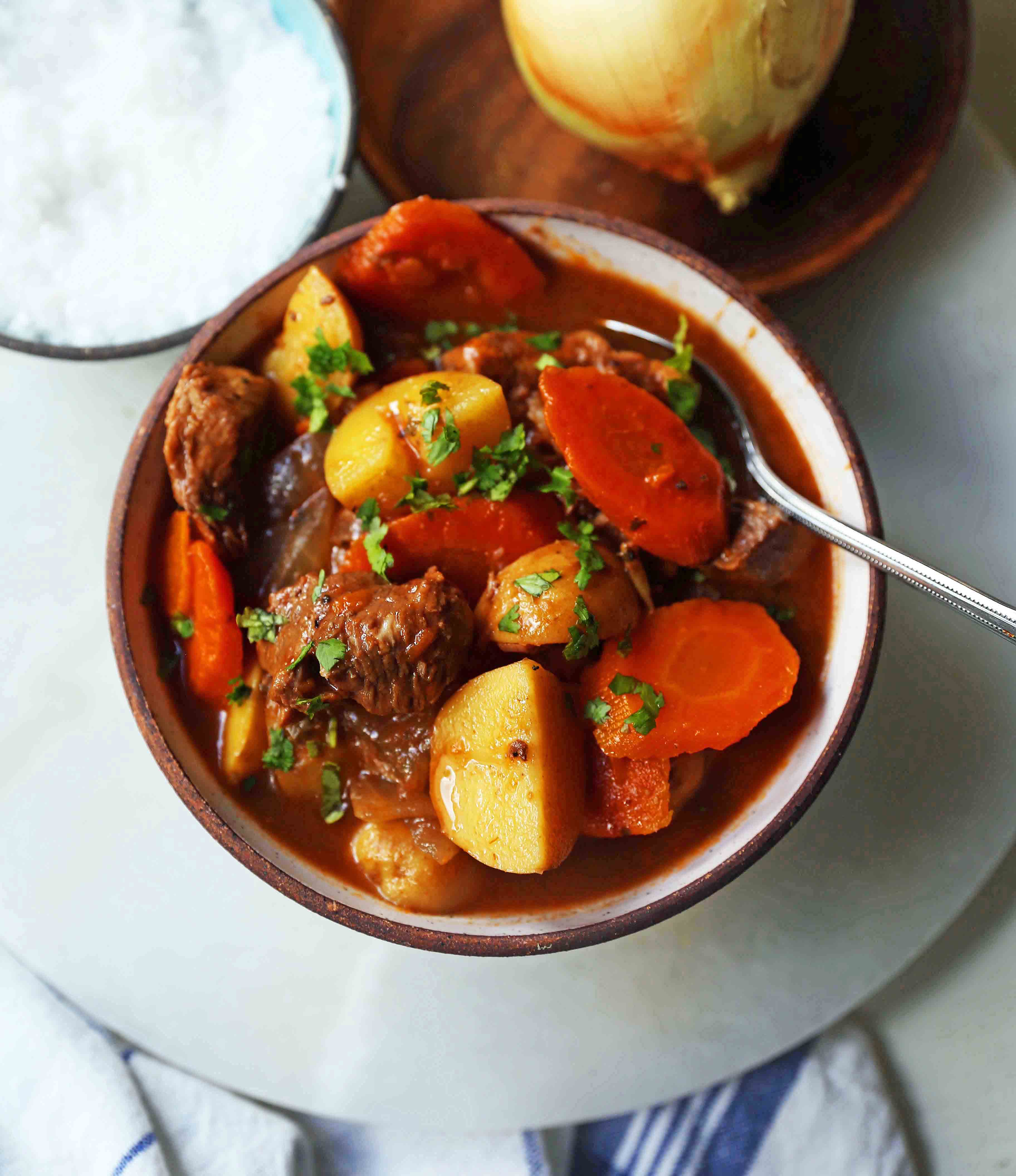 Beef Stew
Tender beef, creamy potatoes, savory carrots in a rich broth makes this the most comforting dish on the planet!
This is one of my family's favorite meals ever. I can't believe it has taken me this long to share it with you! It is a simple, down-home, comfort food dish that fills the bellies. It is simple meat and potatoes kind of meal which is always a crowd pleaser. It is also naturally gluten and dairy-free and made with all-natural ingredients.
We love rainy days in Arizona. Since it is sunny almost year-round, most people in Arizona enjoy a cloudy, crisp cool day. If there is any slight chill in the air, I want to whip up some homemade beef stew for the family. It is a stick-to-your-bones kind of meal made with ingredients you can pronounce.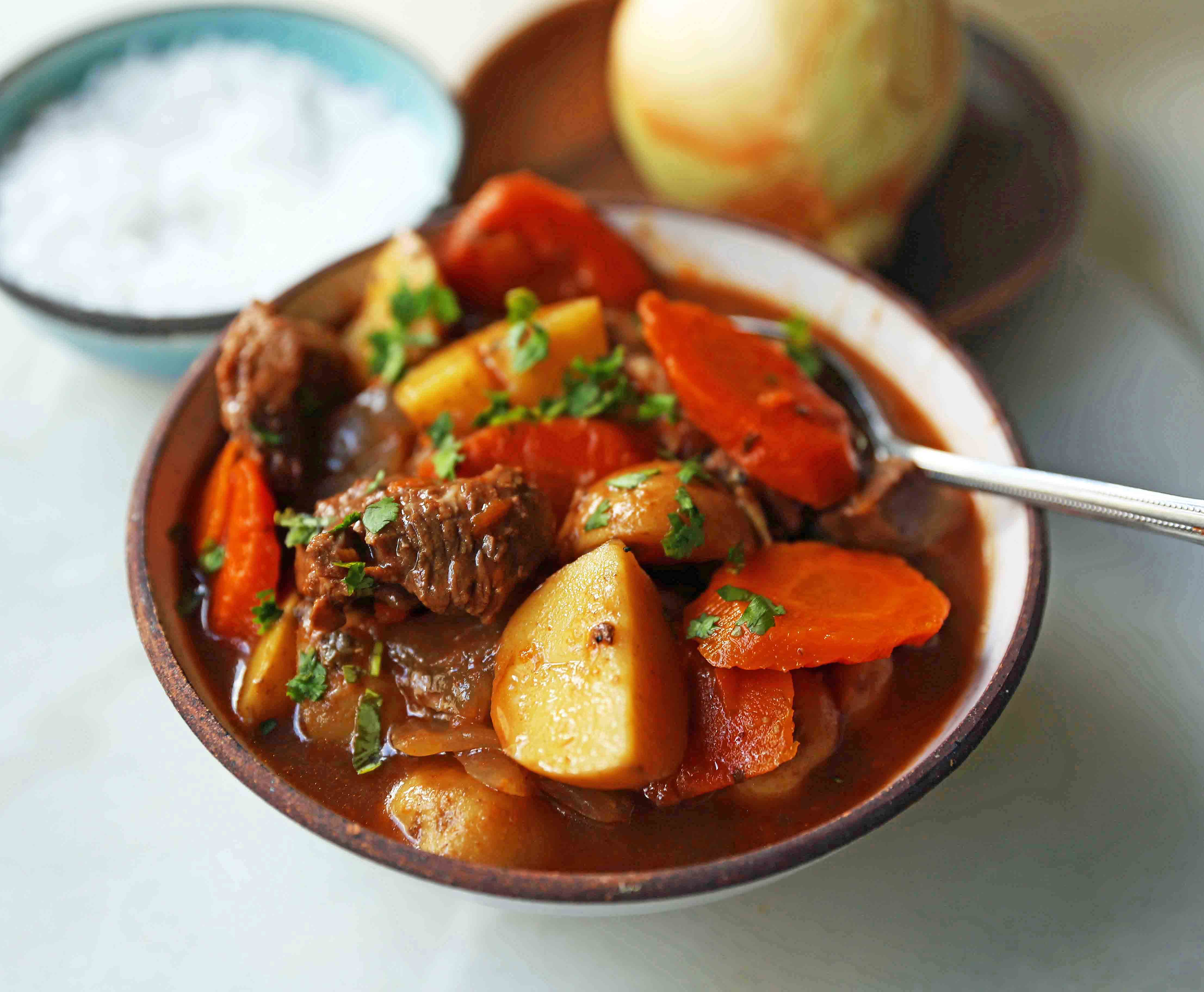 This is comfort food that actually has health benefits! I found all of these ingredients at my local Fry's store. The meat department makes it easy for you and you can buy perfectly cut bite-sized stew meat, which saves a lot of time! It is lean beef so it is a great source of lean protein.
I buy the Private Selection petite Yukon gold potatoes because they are perfectly creamy and less starchy than a russet potato. I use them all of the time! Carrots add a healthy carbohydrate with a rich amount of Vitamin A and onions are always amazing immune system boosters. If you want to up the gut health benefits, you can reach for beef bone broth instead of just beef broth.
When making beef stew, I throw everything in a slow cooker. It is so easy and takes less than 10 minutes to prepare, set the timer to cook low and slow, and you end up with a gourmet comfort food meal.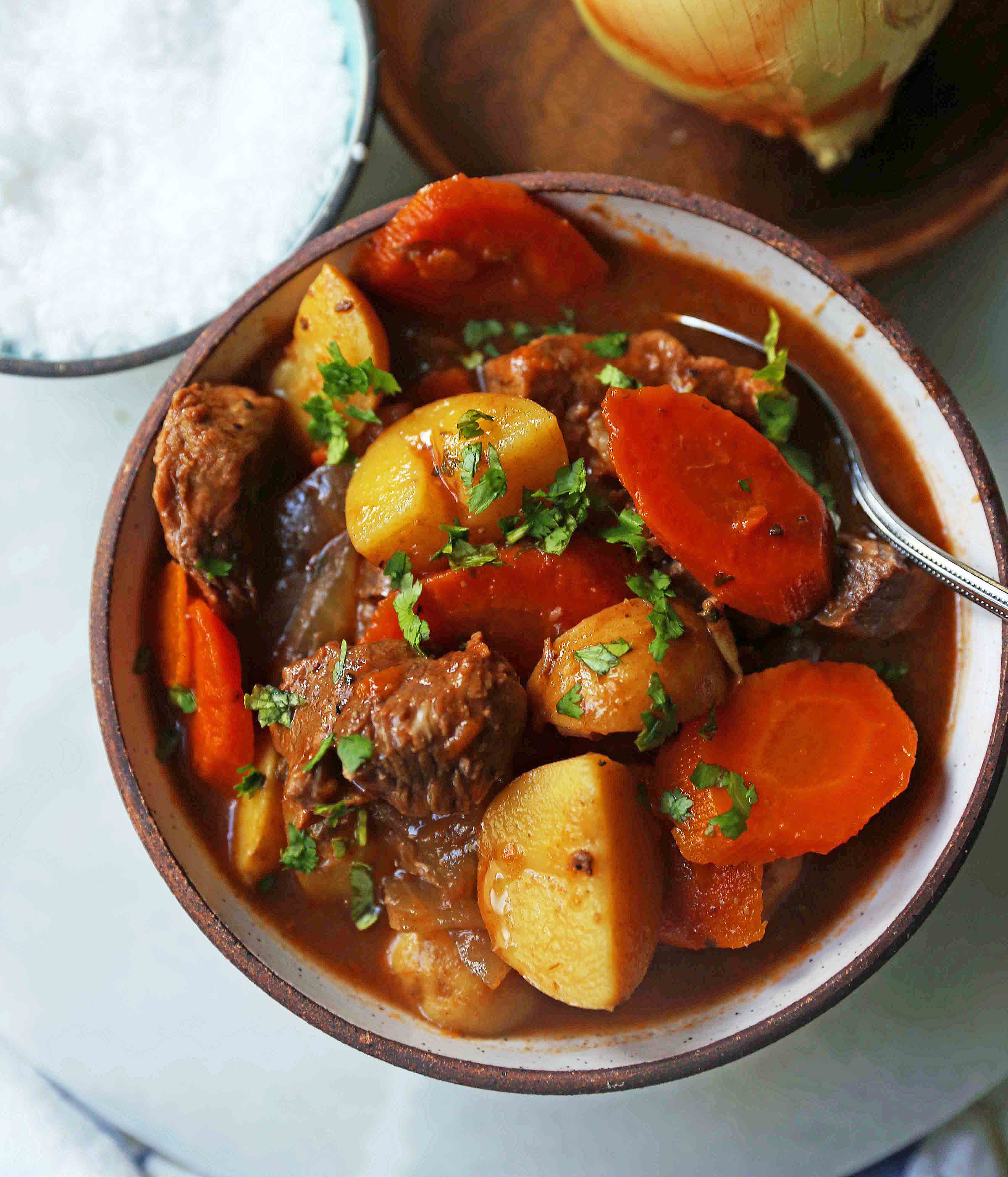 If you are looking for more POPULAR SOUPS, check out these recipes:
I love to hear from you! If you make this recipe, please be sure to leave a comment and give this recipe a rating. Also, tag me on Instagram @modern_honey so I can see your creations. Be sure to tag your photo using the hashtag #modernhoney. It's one of my favorite things seeing you make these recipes in your own kitchen. Thank you for following along! I truly do have the greatest readers. FOLLOW ME ON:   INSTAGRAM --- FACEBOOK --- PINTEREST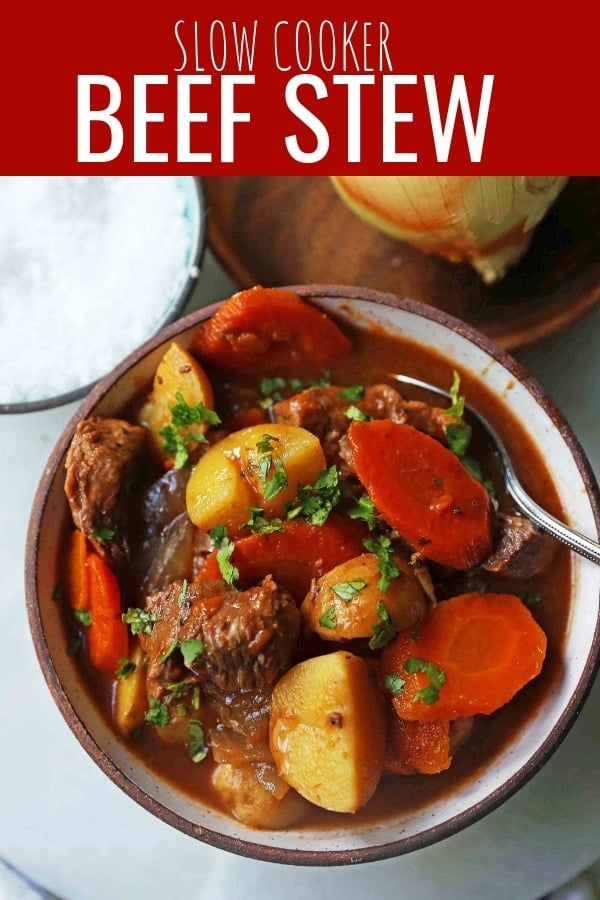 Thank you for following along! I hope you love this homemade slow cooker beef stew recipe. If you are looking to save money, click here for coupon savings from Fry's. 
This post is sponsored by Kroger. All of the opinions stated above are my own.