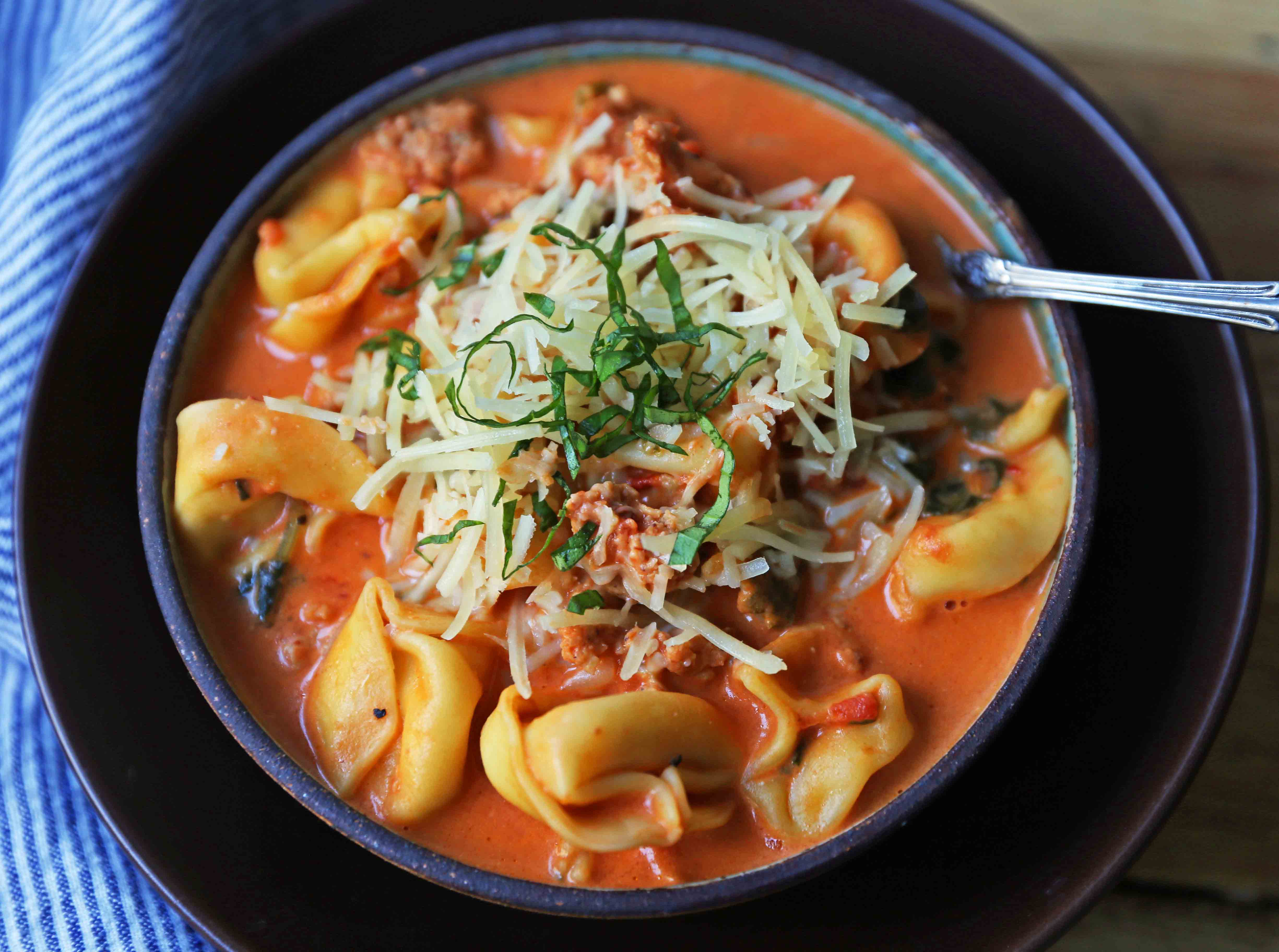 Creamy Sausage Tortellini Soup
An easy 6-ingredient Creamy Sausage Tortellini Soup is a family favorite. This can be made on the stovetop, in a slow cooker, or in an instant pot. Rich, creamy, flavorful soup that everyone raves about! 
I can't believe that I have been sharing recipes for years on Modern Honey and I have yet to share one of my absolute favorite soups of all time. How can it be? Thankfully, it is a perfect time since it is officially soup season!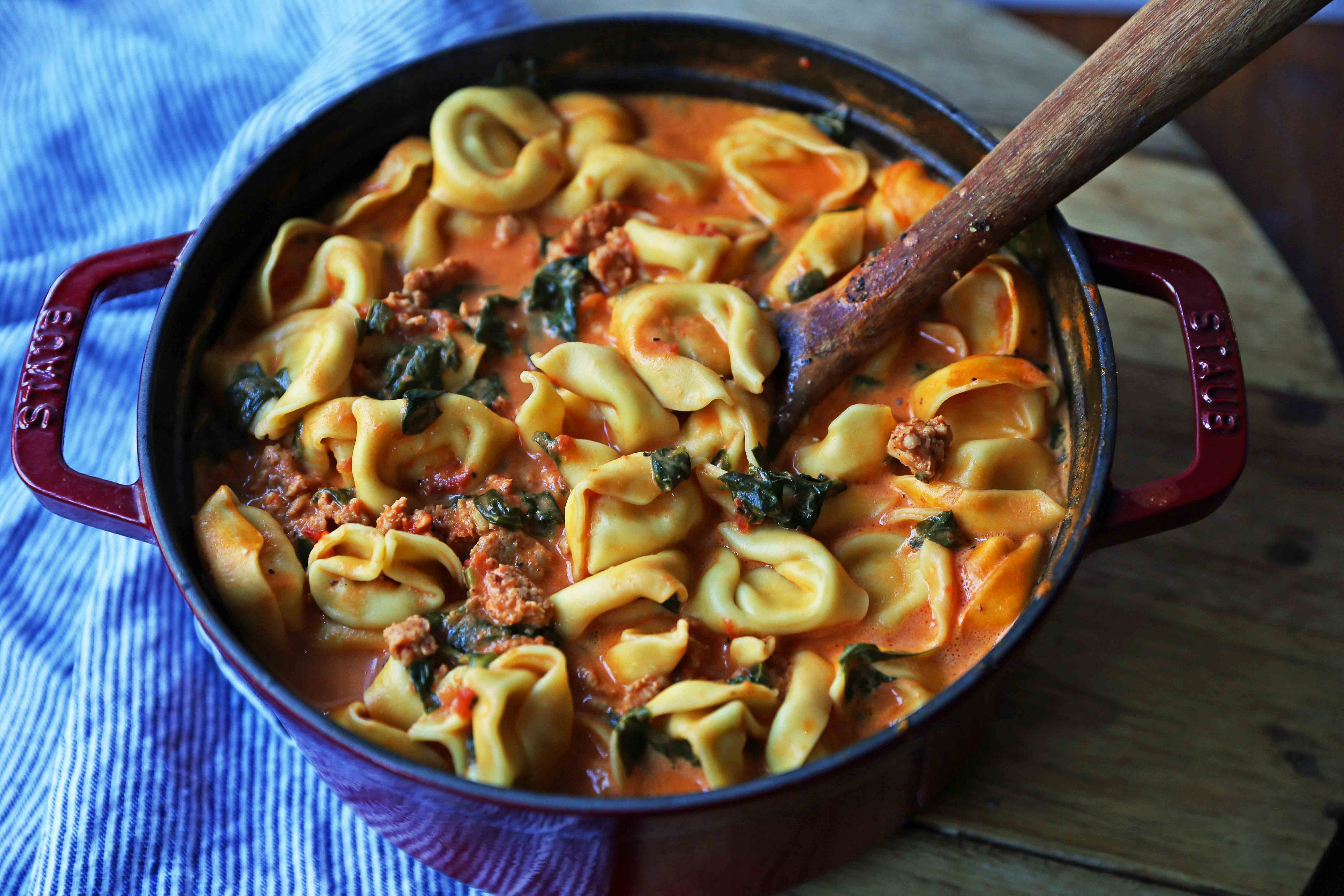 For several years in a row, I hosted a Christmas party in our home for the women in our church.  Many of the women brought their favorite soups to share. We devoured soup, ate homemade rolls, and decadent desserts. I always loved tasting every single soup (there would usually be 15 of them) and declaring my favorite. One year my friend, Heidi, brought a soup that blew everyone's socks off. She ended up sharing the recipe on our Facebook page because everyone and their dog was asking for it! We were all so grateful.
Now it is time to share it with you. A popular, crowd-pleasing soup that is a piece of cake to throw together. This Creamy Sausage Tortellini Soup is made with your favorite sausage (Italian pork sausage, chicken sausage, turkey sausage, spicy sausage, etc), chicken broth, crushed tomatoes, cream cheese, cheese tortellini, spinach, and spices. You won't believe how flavorful this soup is!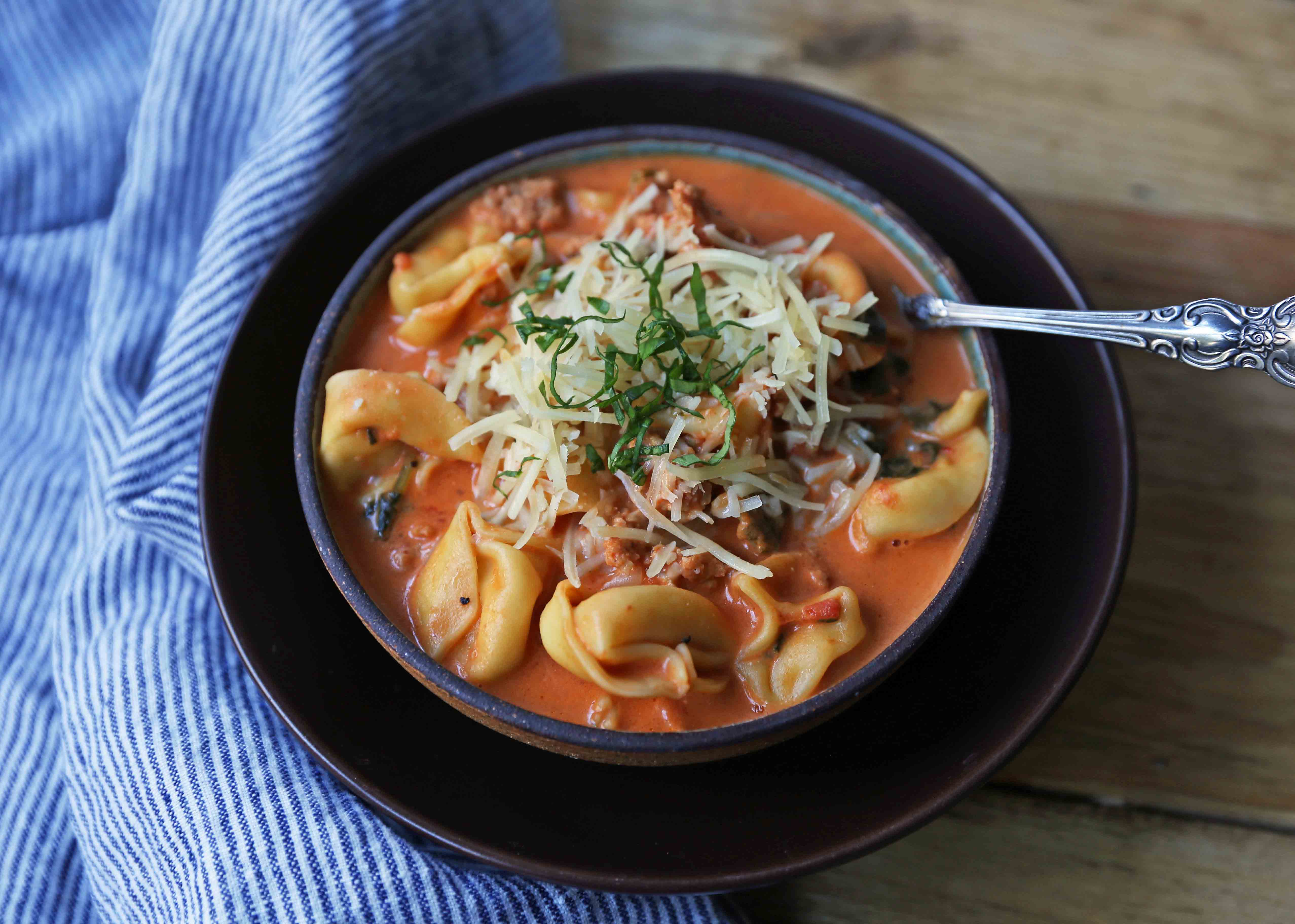 The beauty of this Slow Cooker Creamy Sausage Tortellini Soup is it can be made on the stovetop in less than 30 minutes or in the slow cooker. I have made it both ways and it couldn't be easier.
You can choose your favorite sausage to put in this soup. I have used both Italian and Spicy pork sausage and chicken sausage and it always turns out wonderful. This soup starts off with browning the sausage to fully cook it and bring out its flavor.
Do you know how to make a soup extra creamy without adding heavy cream? Enter cream cheese! Cream cheese is a game changer in soups. It creates a velvety, creamy sauce and is thicker than heavy cream so it holds up so well. A little tip is to make sure the cream cheese is completely melted before adding the tortellini.
This Sausage Tortellini Soup Recipe calls for baby spinach. You can leave it whole and it will wilt as it heats or you can chop it into small pieces so your kids won't even notice it! This soup makes incredibly tasty leftovers if there's any left! It is easy to reheat and eat the next day.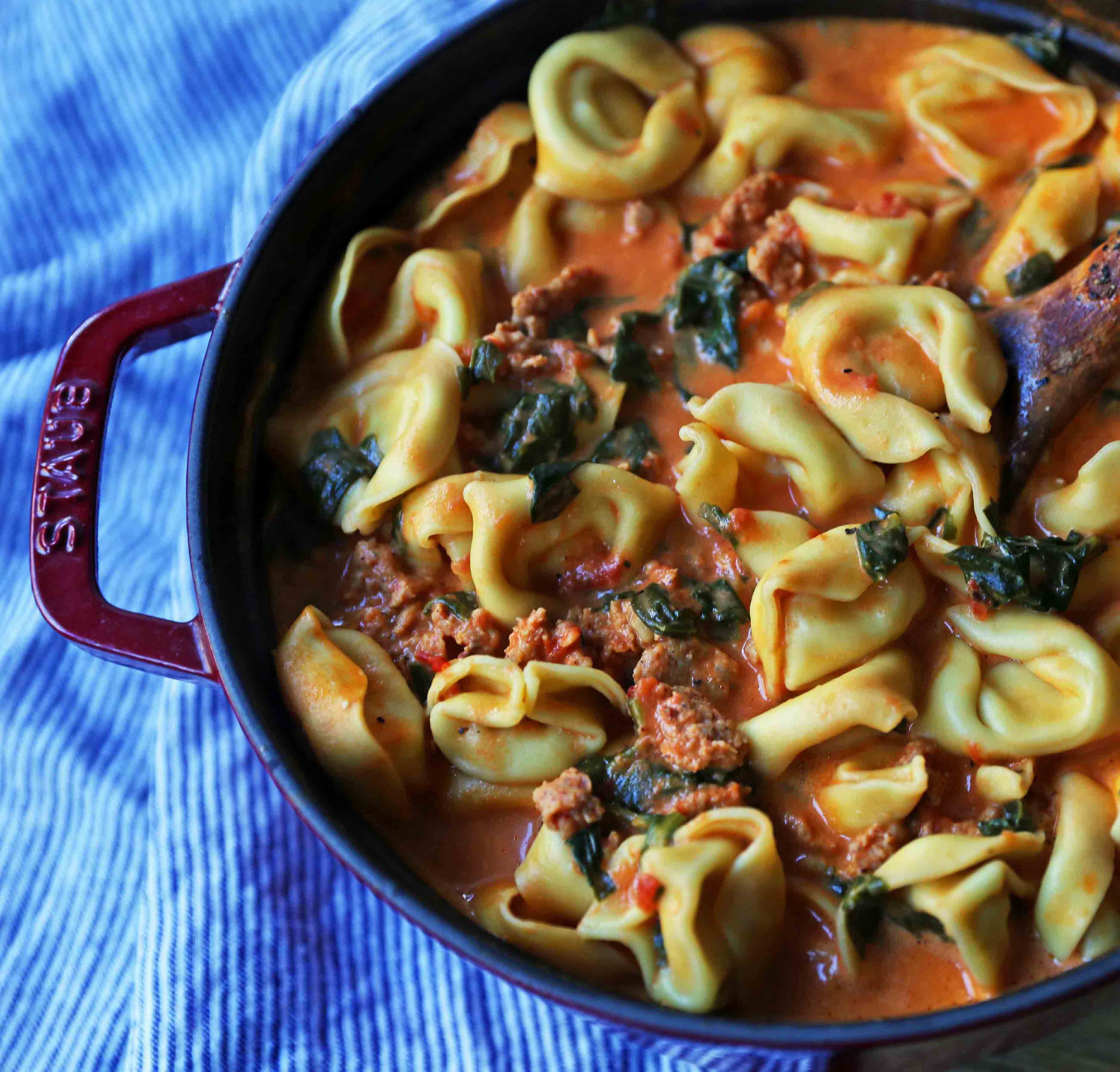 If you love soups, check out my other favorite SOUP RECIPES:
I love to hear from you! If you make this recipe, please be sure to leave a comment and give this recipe a rating. If you make any of my recipes, tag me on Instagram @modern_honey so I can see your creations. Also, be sure to tag your photo using the hashtag #modernhoney. It's one of my favorite things seeing you make these recipes in your own kitchen. Thank you for following along! I truly do have the greatest readers.
FOLLOW ME ON:   INSTAGRAM --- FACEBOOK --- PINTEREST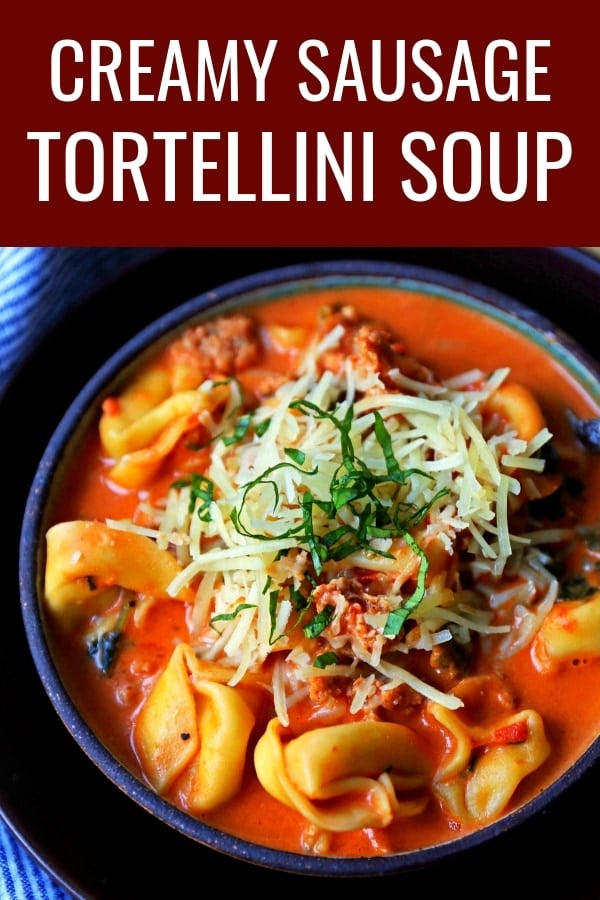 Happy Cooking, my friends!