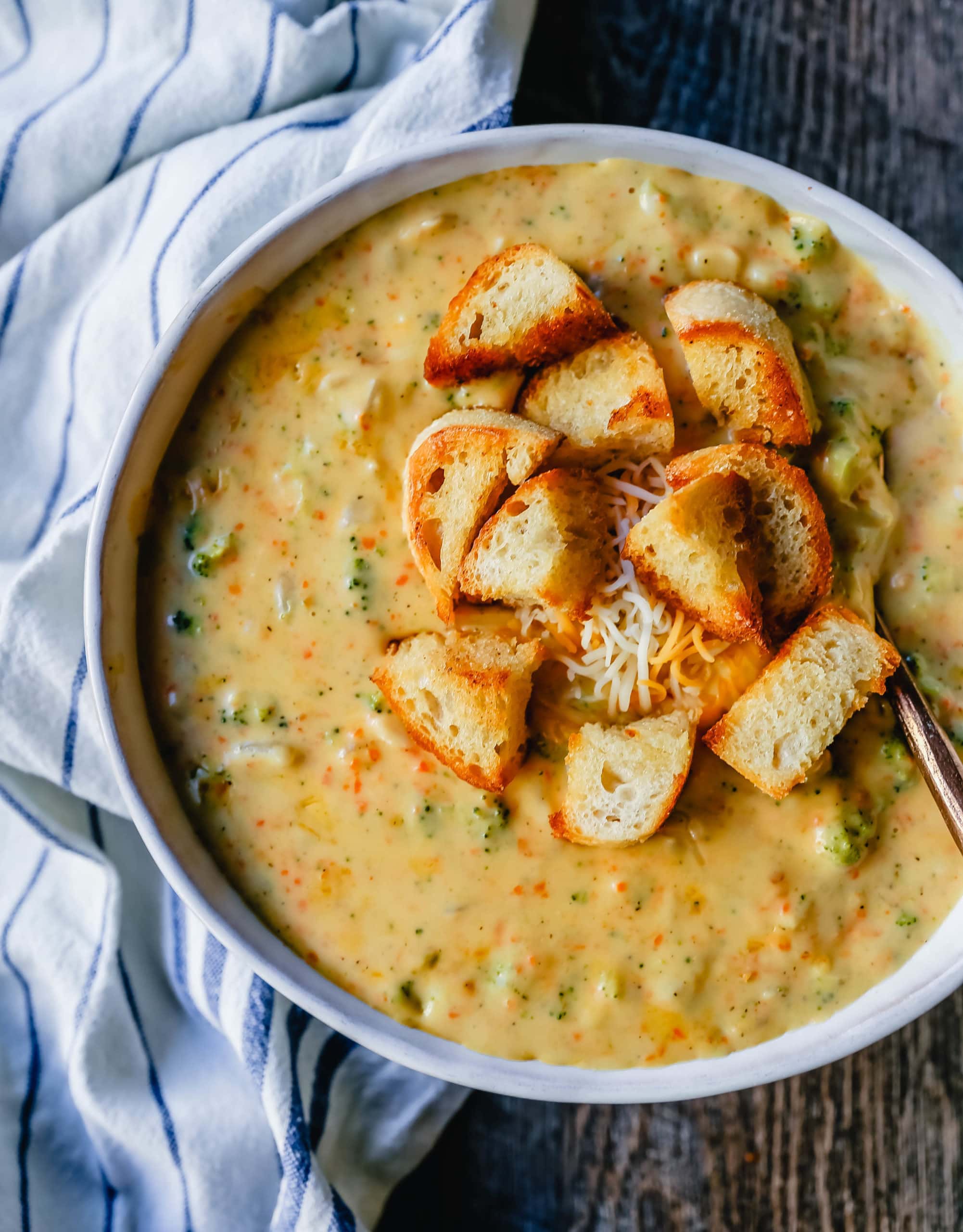 Broccoli Cheddar Soup
Creamy Broccoli Cheddar Soup made with fresh broccoli, cream, and sharp cheddar cheese. The best Broccoli Cheese Soup!
I have been working hard on this soup to get it just right. Here's the deal...I have endured some pretty lousy broccoli cheese soups in my day.
Just think of the canned variety and I can taste in my mouth right now...and it isn't pleasant.
I wanted my kids to actually enjoy and love eating broccoli cheddar soup so it became my personal challenge. This Broccoli Cheese Soup recipe gets huge thumbs up from my kids and husband alike so we have had success in the kitchen!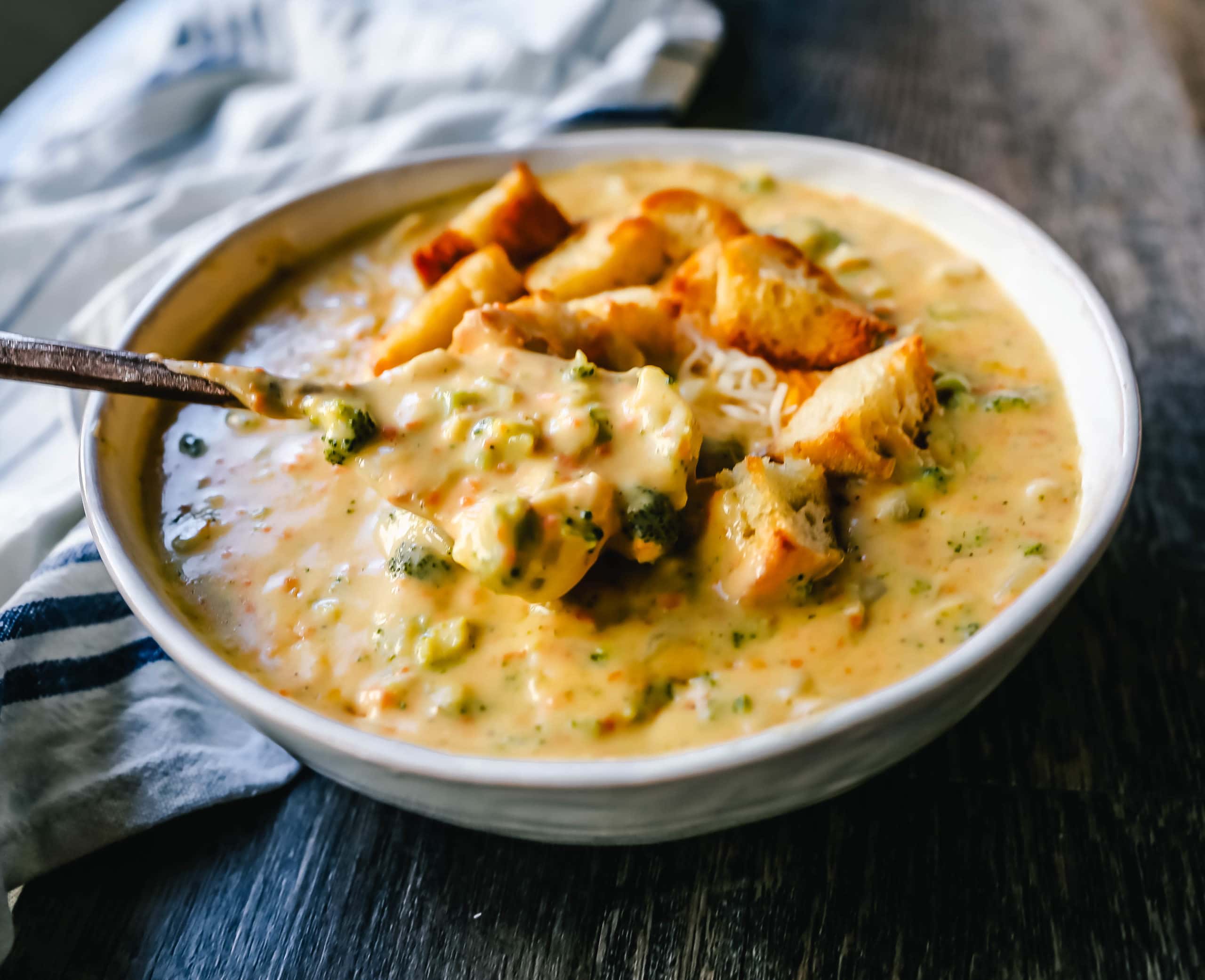 This Broccoli Cheddar Soup is made by sauteing onions and garlic in butter and then making a roux using butter, flour, and chicken broth to thicken the soup. Then you add in all kinds of seasonings to give it a depth of flavor.
I always use fresh broccoli cut into very small pieces. You can even quickly pulse it in a food processor to cut time and make it smaller. Kids are sometimes fearful of large pieces of broccoli!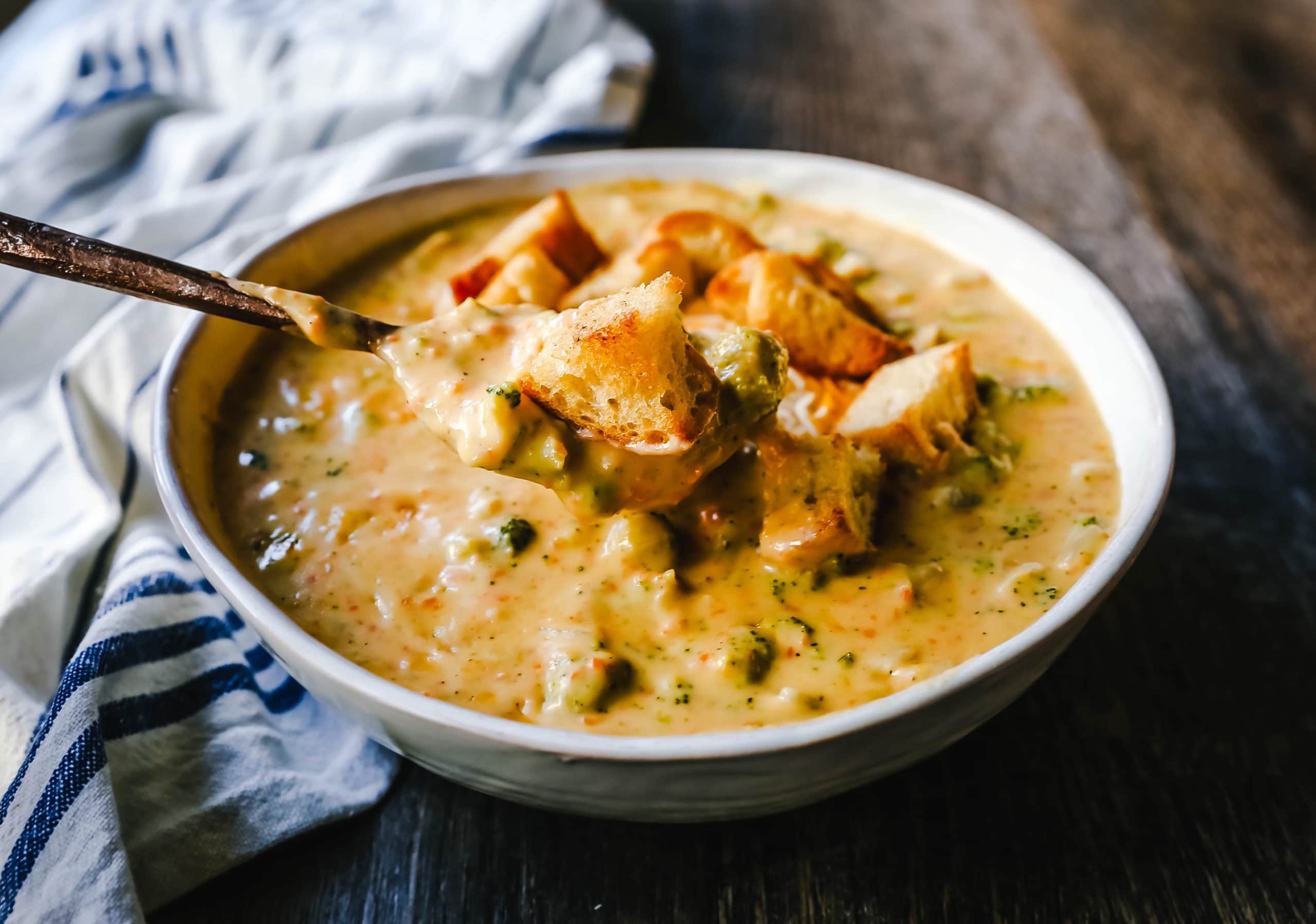 Then you add the good stuff! You add in half-n-half and sharp cheddar cheese. The sharp cheddar cheese is key because you need the punch of flavor. You get a lot of bang for your buck with sharp cheddar cheese.
This Broccoli Cheddar Soup is creamy, it is full of flavor, and you are eating your vegetables so GO YOU! You should pat yourself on the back. Forget that it is swimming in butter, cream, and cheese. Let's just focus on the veggies part. 🙂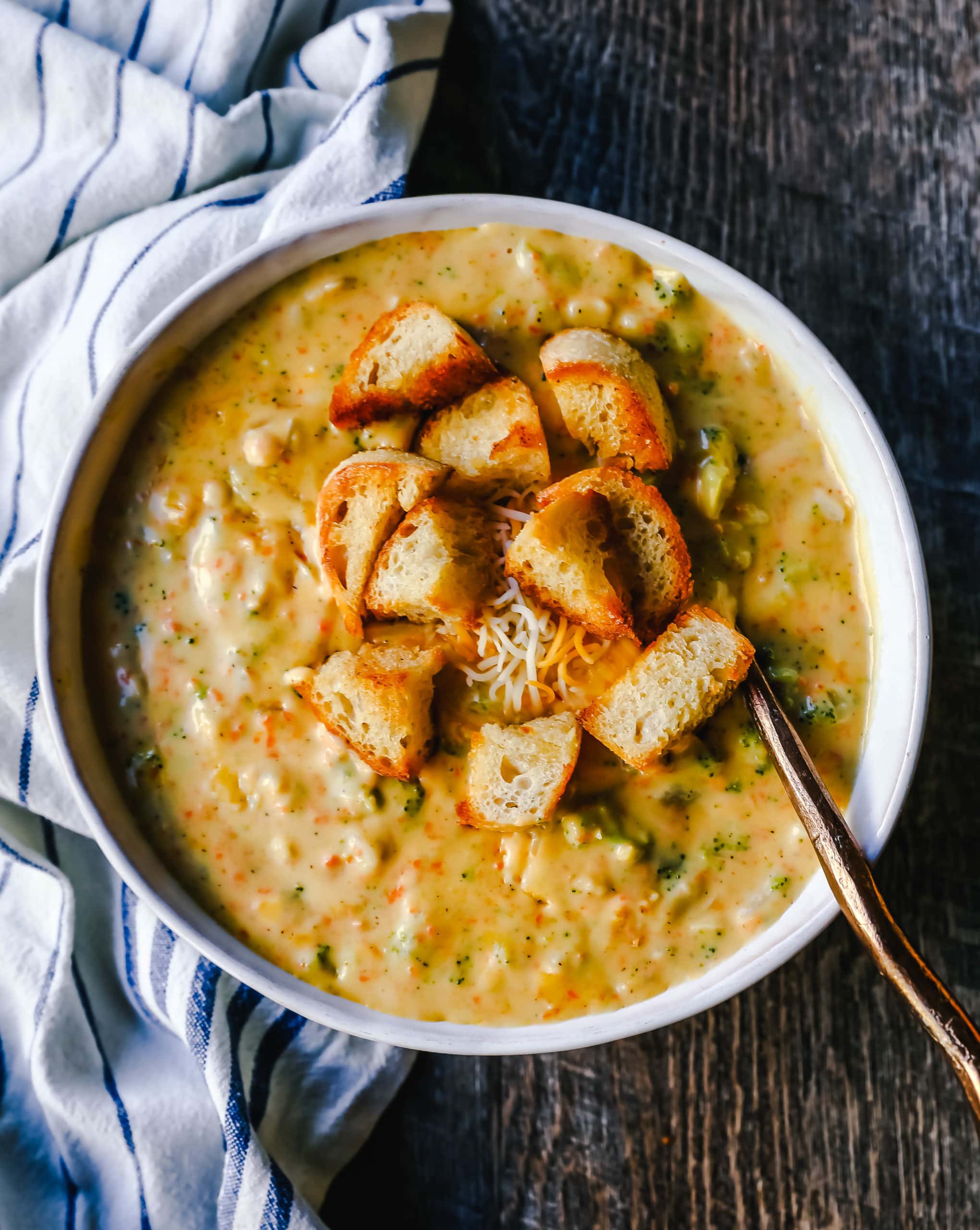 How to make the Best Broccoli Cheddar Soup:
Start by sauteing butter and onions until they begin to soften. Add in garlic and cook for 1 minute longer. You never want to saute garlic for too long or it can become brown and bitter. No one likes brown and bitter garlic.
Make a roux by adding more butter, flour, and chicken broth. This is the base of the soup and helps to thicken it. You may substitute cornstarch for flour if you are looking to make this gluten-free.
Add in seasonings, fresh broccoli, carrots, and half-n-half. A quick and easy tip is to use a food processor to cut up your onions, garlic, carrots, and broccoli. It is a huge time saver! You just need to pulse it once or twice. After the liquid is added, let the soup simmer and thicken.
The key to making this extra creamy and not ending up with a grainy texture, is to add your cheese in small amounts. You want to add the cheese in ½ cup increments and stir well in between each addition.
Here are some favorite soup recipes:
Cheesy Cauliflower Soup
Creamy Tomato Basil Soup
Creamy Spinach Artichoke Soup