Soft, chewy Brown Sugar Cookies made with rich dark brown sugar make the chewiest cookie! This brown sugar cookie tastes like a rich chocolate chip cookie without chocolate chips.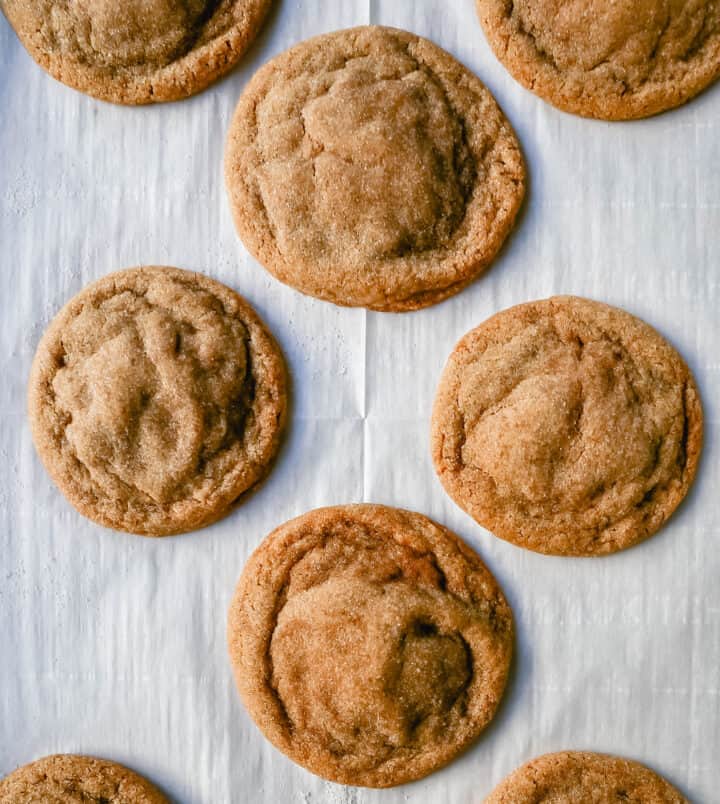 This was a highly requested cookie for my friends who aren't huge chocolate chip fans. One of my sons loves the flavor of chocolate chip cookies but thinks the chocolate overpowers the cookie. So I set out to make a rich, decadent, soft, and chewy cookie without chocolate chips and the Brown Sugar Cookie was born.
The true star ingredients are dark brown sugar, which has the extra molasses to give it extra warmth, and browned butter. This is the perfect Fall cookie for those who don't want something pumpkin but want the warm flavors that are associated with Fall baking.
The Brown Sugar Cookies stay extra soft and chewy, even days after making them. You are going to love these cookies! This recipe only calls for 7 ingredients and can be made in less than 30 minutes.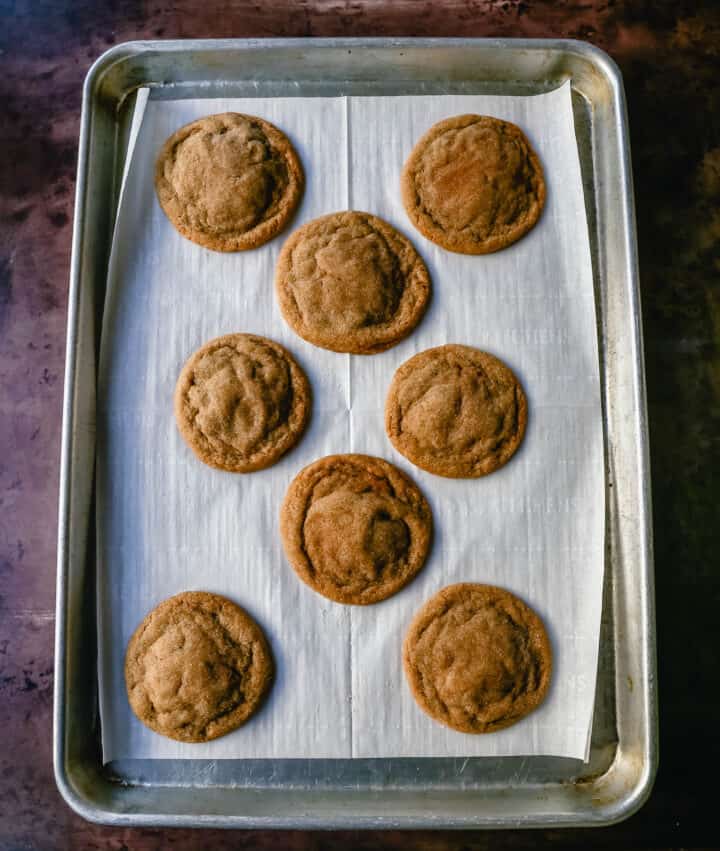 Brown Sugar Cookie Ingredients:
Butter -- half of the butter is browned butter which gives these cookies extra richness, depth of flavor, warmth, and toffee notes
Dark Brown Sugar -- it has more molasses than golden brown sugar so it creates an even chewier, more flavorful cookie
Egg -- the perfect binder which helps the wet and dry ingredients incorporate
Vanilla Extract -- I suggest using pure vanilla extract for the best flavor
Flour -- I suggest using all-purpose flour in these cookies
Baking Soda -- this is what gives the cookies rise and keeps them from going completely flat
Salt -- an essential baking ingredient to bring out the flavor in all baked goods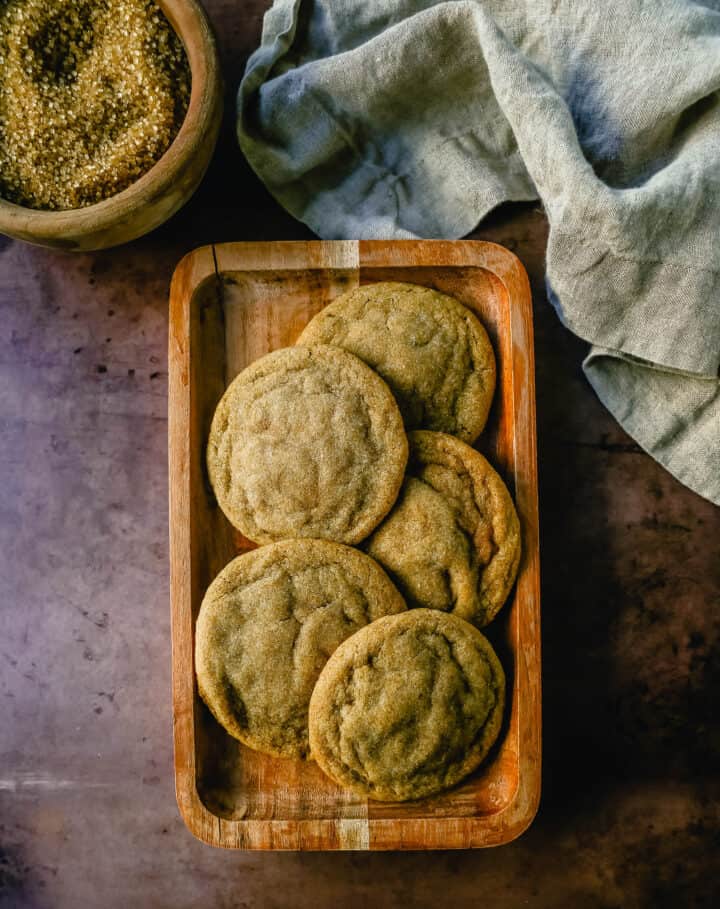 How to make Soft Brown Sugar Cookies:
Start by melting ½ of the butter, which is 1 cube, in a saucepan until melted. Let it start to bubble for 2 minutes and then remove from heat. Add to mixing bowl with remaining butter and brown sugar.
Mix the melted butter, softened butter, and brown sugar for 4-5 minutes until it starts to become glossy and smooth.
Add egg, egg yolk, and vanilla and mix for 1 minute longer.
Fold in dry ingredients -- flour, baking soda, and salt.
Cover the bowl and let chill for 15 minutes.
Use a light-colored baking sheet. Roll the cookie dough into golf ball-sized balls. Pour sugar or brown sugar into a bowl. Roll the balls into the sugar and place them on a baking sheet, making sure to spread them apart.
Bake for 10-12 minutes. Watch carefully to keep from overbaking.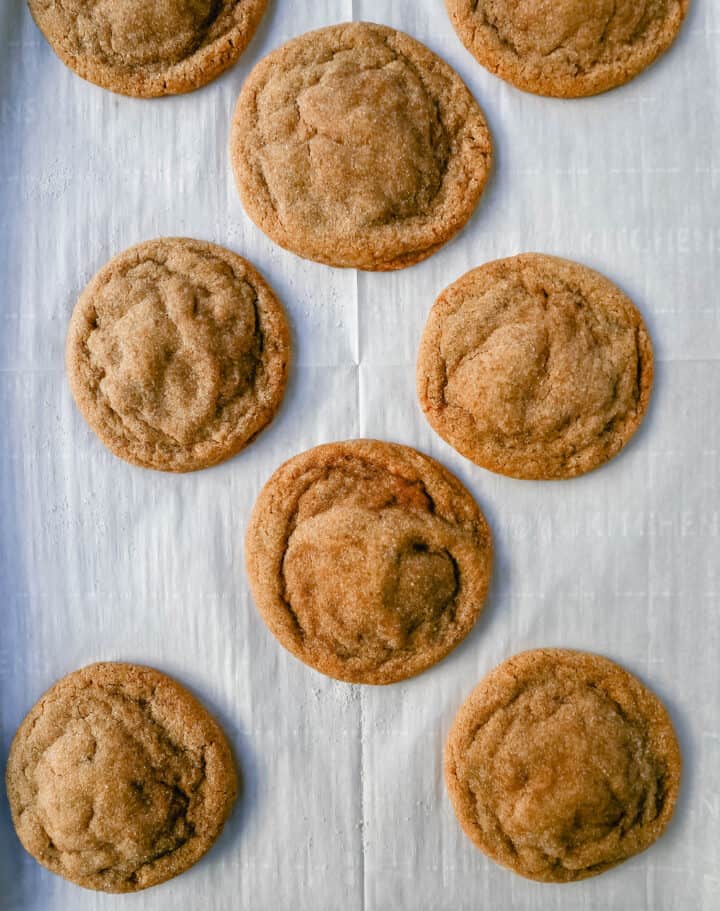 Popular Cookie Recipes: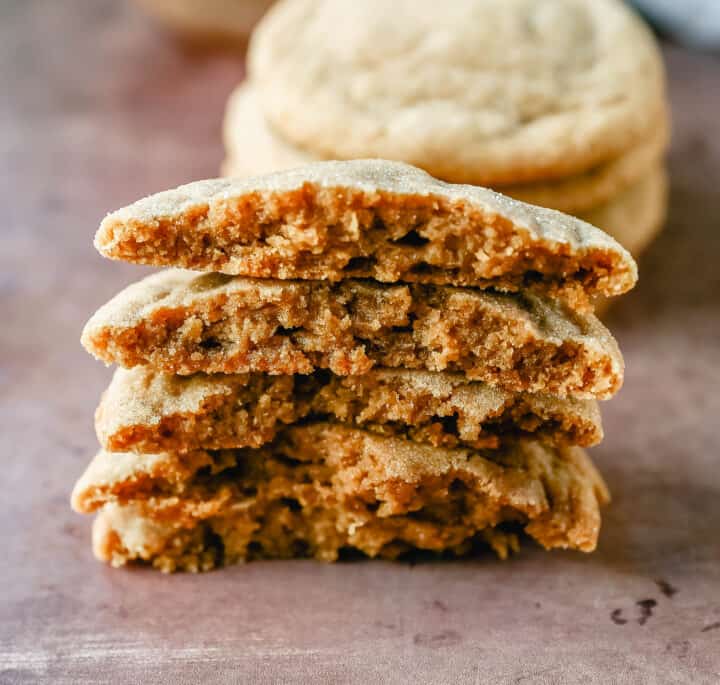 COOKIE TIPS and Q and A's:
The cookies may look slightly underbaked but they will continue to firm up once you remove them from the oven. It is better to underbake rather than overbake!
You can use golden brown sugar instead of dark brown sugar if you prefer. The cookies will have a lighter color but will still taste delicious!
I always suggest a light-colored baking sheet since dark baking sheets can attract too much heat to the bottom of the cookies and they end up too brown.