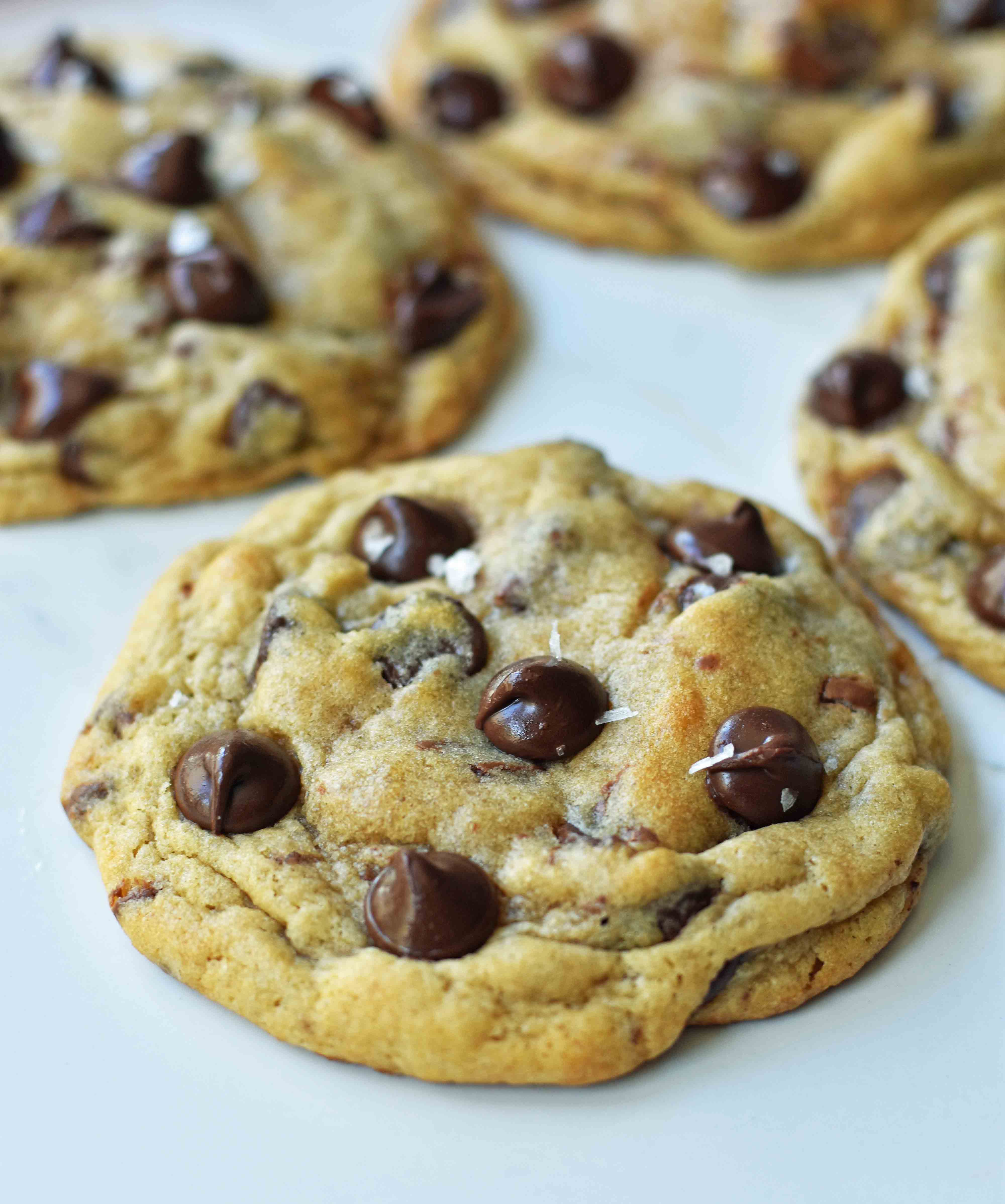 The PERFECT Chocolate Chip Cookies
Charmina's Chewy Chocolate Chip Cookies are a classic chocolate chip cookie with a mix of melted butter and softened butter creamed with brown sugar and sugar and mixed with semi-sweet and milk chocolate chips. It's a chewy, sweet chocolate chip cookie.
I am sharing another fabulous chocolate chip cookie recipe with you because it has been well-established that I love experimenting with new methods, techniques, and ingredients. You can never have too many chocolate chip cookie recipes!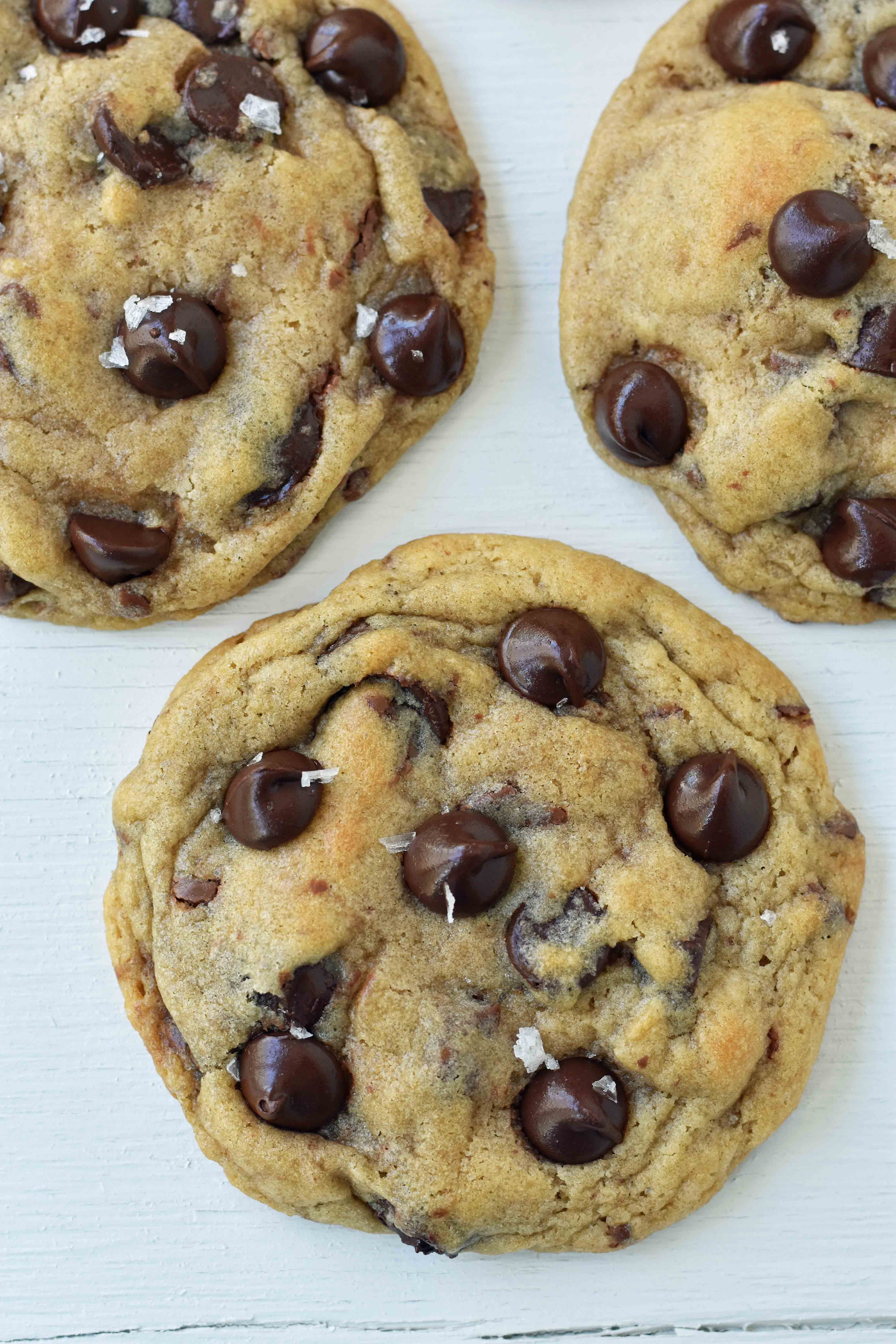 What is with the name? My brother, Jeff, loved to come up with crazy nicknames and decided that mine was going to be Charmina. He loved to call me it as a kid.
I was 13 years old and had my very first crush. My friends and I used to turn on our radios and listen to the Affection Connection every single night with Delilah.  I would play it on my little alarm clock radio as I went to bed at night and would imagine falling in love. Such a hopeless romantic.
One night my friends put me up to calling Delilah and making a dedication.  I never in a million years thought she would answer....live on the show but it happened. I was a bumbling idiot as she started asking me questions. She started out with my name. Oh no! I couldn't use my real name so I blurted out, "my name is Charmina." I tried to say it without bursting out laughing. Her response was, "wow that is the most beautiful name I have ever heard." She preceded to say, "Charmina, who would you like to dedicate a song to?" I basically laughed my way through it but dedicated "More than Words" to my first little crush, Brian.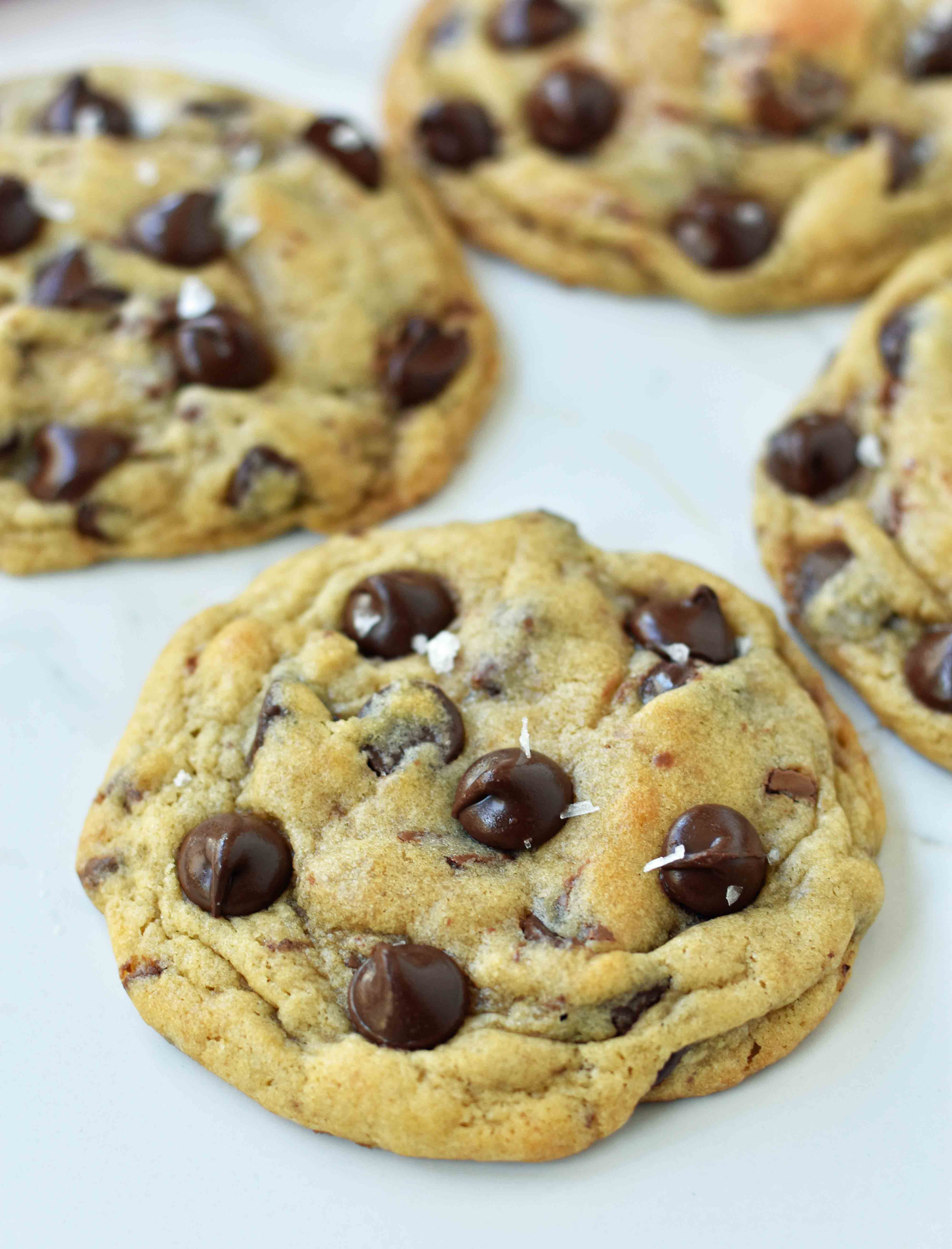 So I decided to call this classic chocolate chip cookie recipe --  Charmina's Chewy Chocolate Chip Cookies.
This chocolate chip cookie recipe starts out with butter. The key is to melt ½ cup of butter in a saucepan until melted and slightly browned.  This allows the butter to deepen its nutty flavor.  The other ½ cup of butter is whipped and creamed with brown sugar and sugar. This allows for air to develop in the cookie dough.  The melted butter is added and creamed for 3 more minutes.
It's the best of both worlds in one cookie! It has slightly more brown sugar than sugar which creates chewy chocolate chip cookies.
This recipe calls for 1 Tablespoon of pure vanilla extract. This helps to create a depth of flavor in the chocolate chip cookie dough.  Two leavening agents -- baking soda and baking powder are added to give the cookies a nice loft. A mix of semi-sweet and milk chocolate chips put these cookies over the top.
These phenomenal chocolate chip cookies are baked at 385 degrees. I tested this recipe at 375 degrees, 385 degrees, and 400 degrees and 385 won for the best chewy center and crispy edges.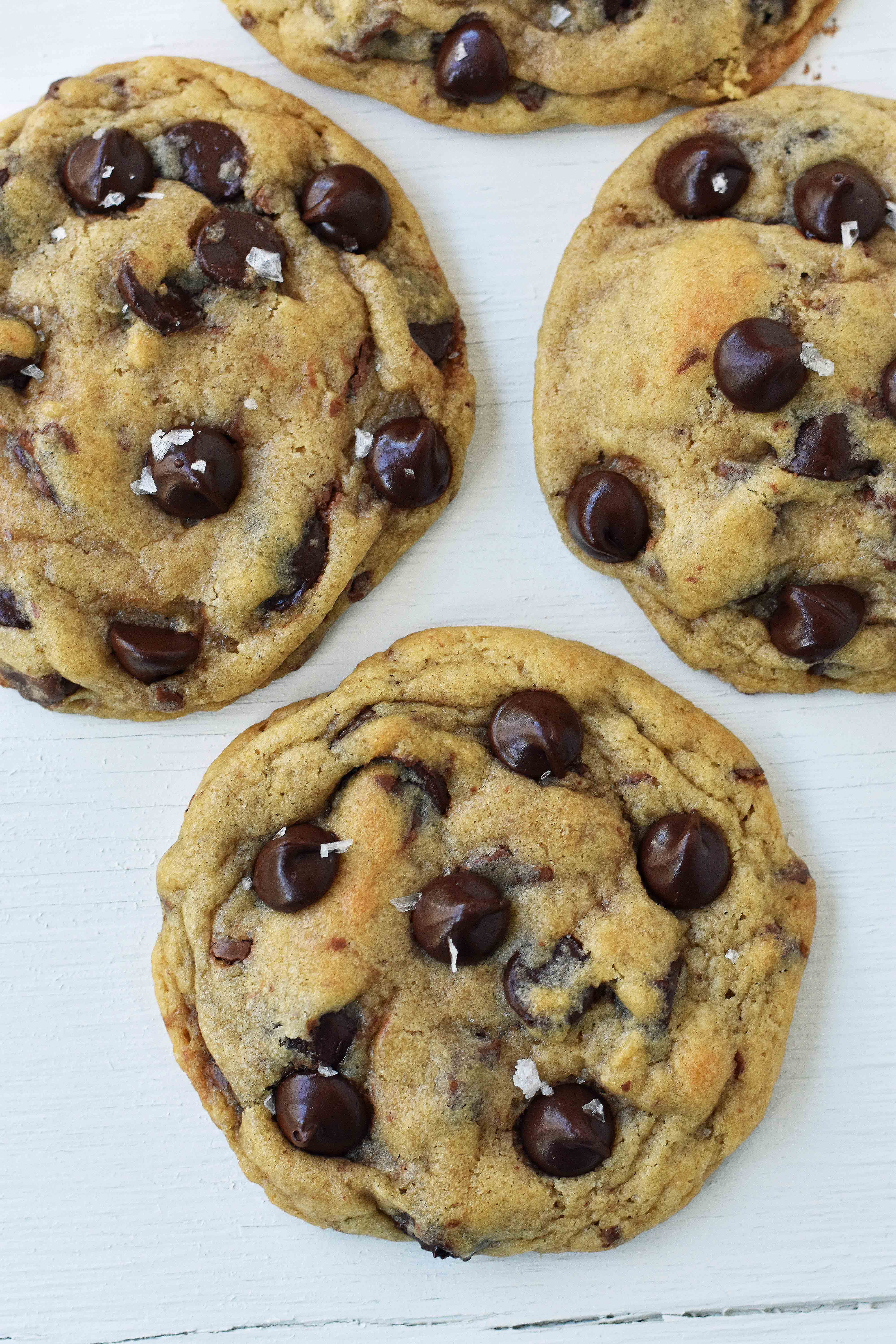 I love to hear from you! If you make this recipe, please be sure to leave a comment and give this recipe a rating. If you make any of my recipes, tag me on Instagram @modern_honey so I can see your creations. Also, be sure to tag your photo using the hashtag #modernhoney. It's one of my favorite things seeing you make these recipes in your own kitchen. Thank you for following along! I truly do have the greatest readers.
FOLLOW ME ON:   INSTAGRAM --- FACEBOOK --- PINTEREST
Pin on PINTEREST: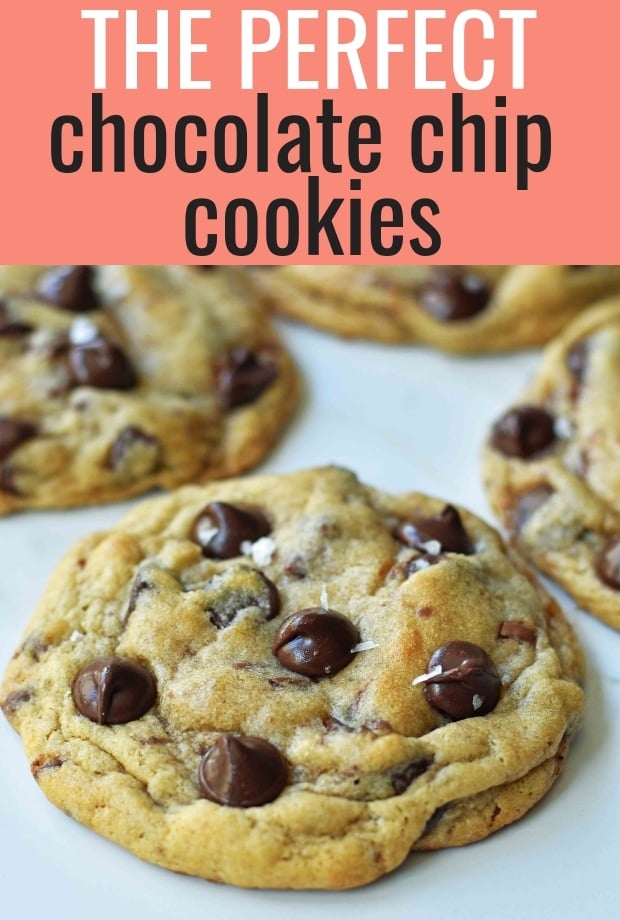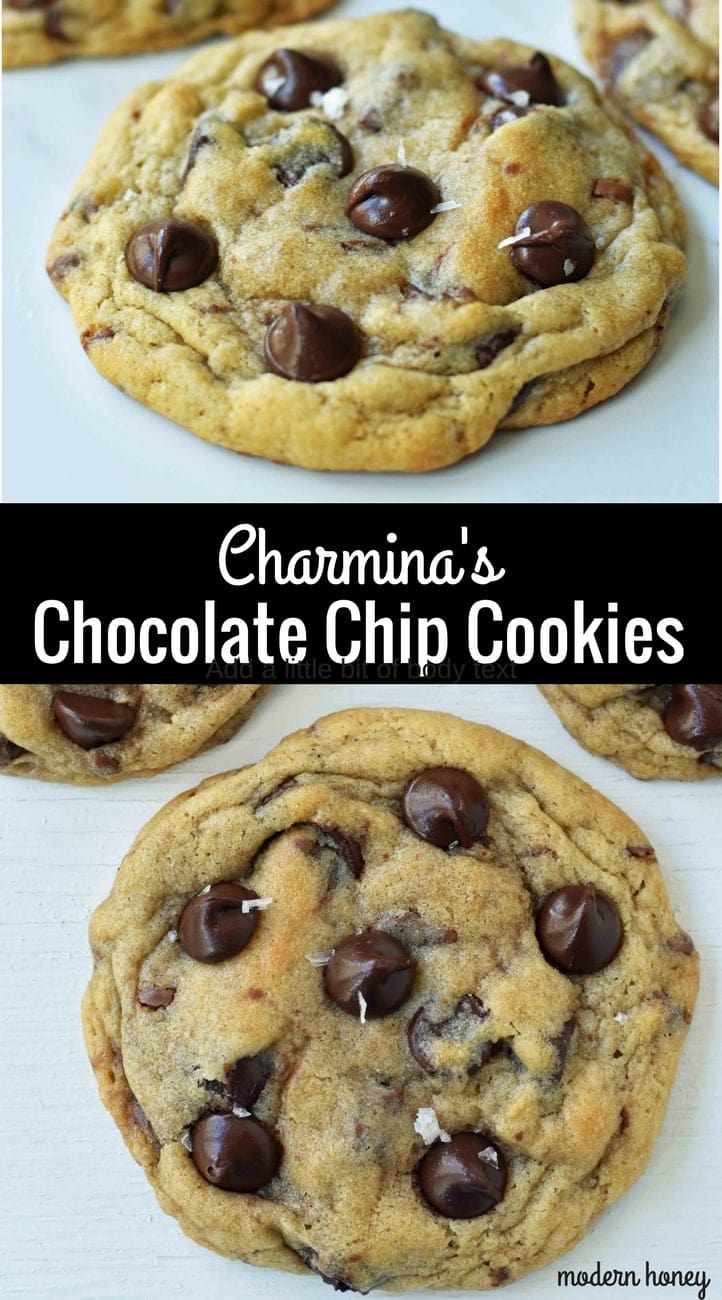 Happy Baking, my friends!