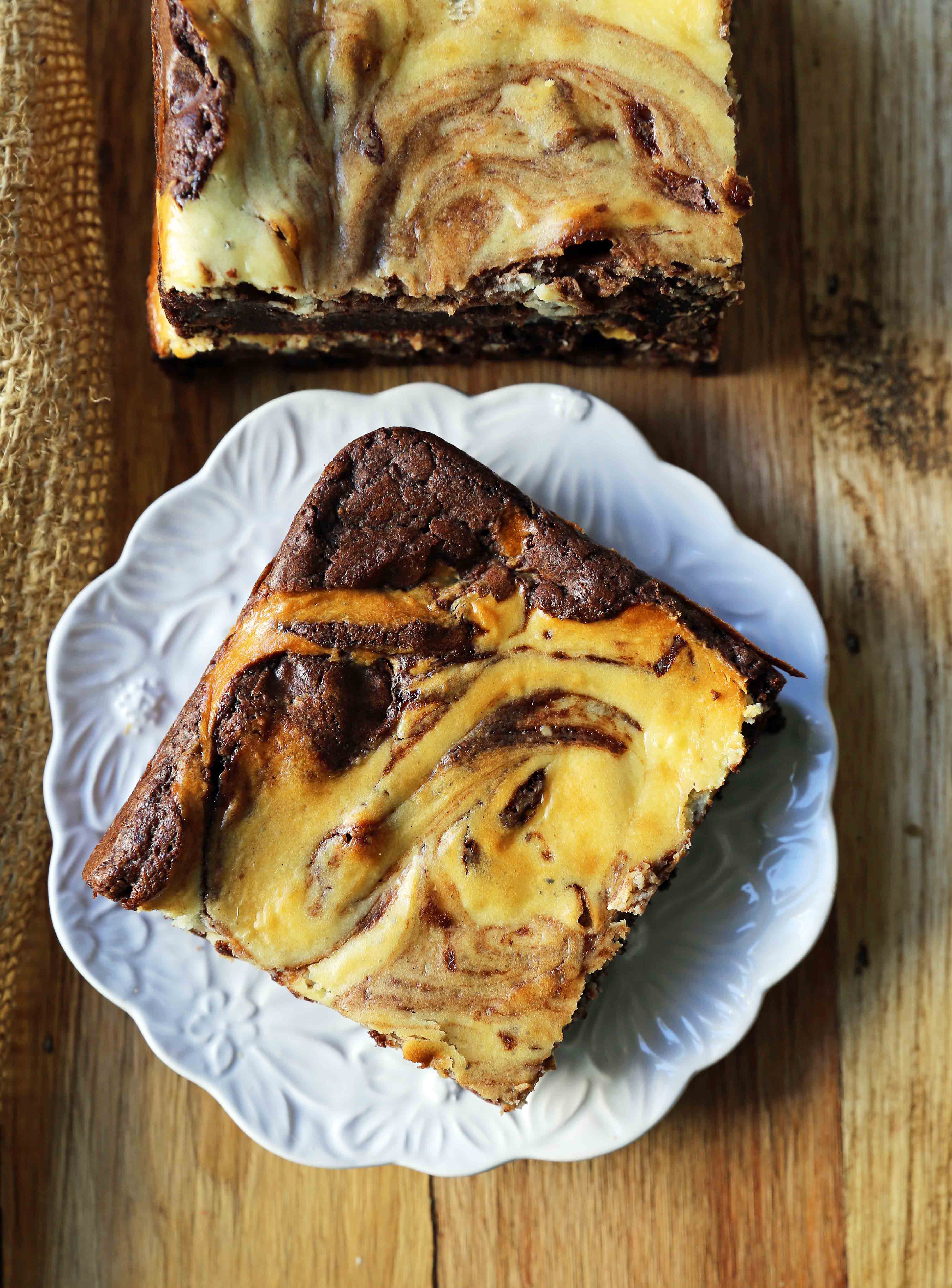 Cheesecake Brownies
Homemade double chocolate chunk brownies with a sweet and tangy cheesecake swirl. The best cream cheese brownies!
Cheesecake and Brownies may be two of the most popular desserts so why don't we combine them into one dessert bar? If you are a chocolate brownie fan, you will LOVE these cheesecake chocolate brownies!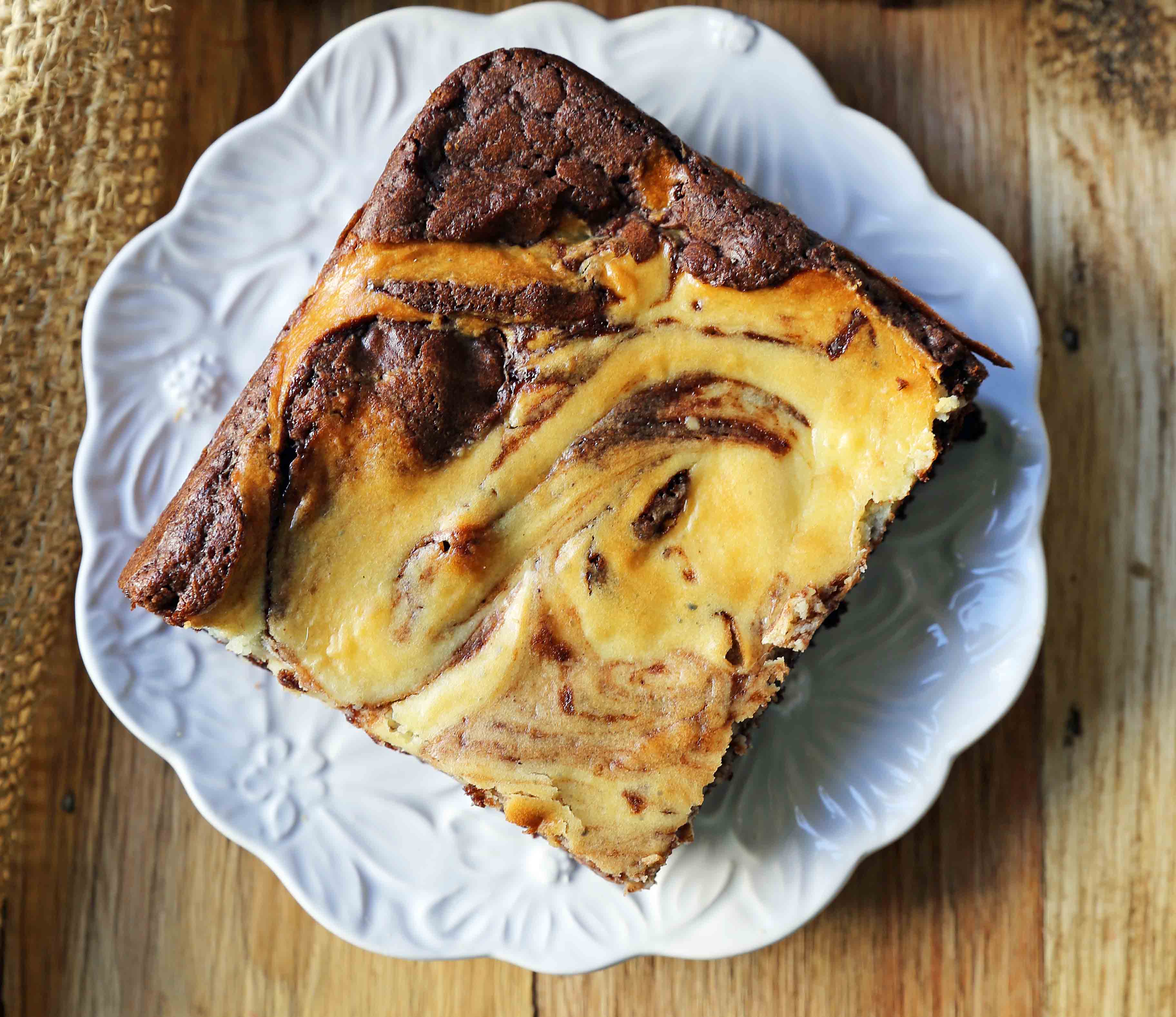 This Cream Cheese Brownie recipe begins with whipping up homemade double chocolate brownie batter. My hands-down favorite chocolate brownie recipe is My Better than a Boyfriend Brownies (true story). These brownies have the crackly top and chewy centers that everyone wants in a brownie.
The cheesecake swirl is made by whipping up cream cheese until fluffy and adding sugar, an egg, and vanilla. The cheesecake swirl is the perfect marriage for a sweet and rich brownie. It is tangy and just lightly sweetened so it pairs so well.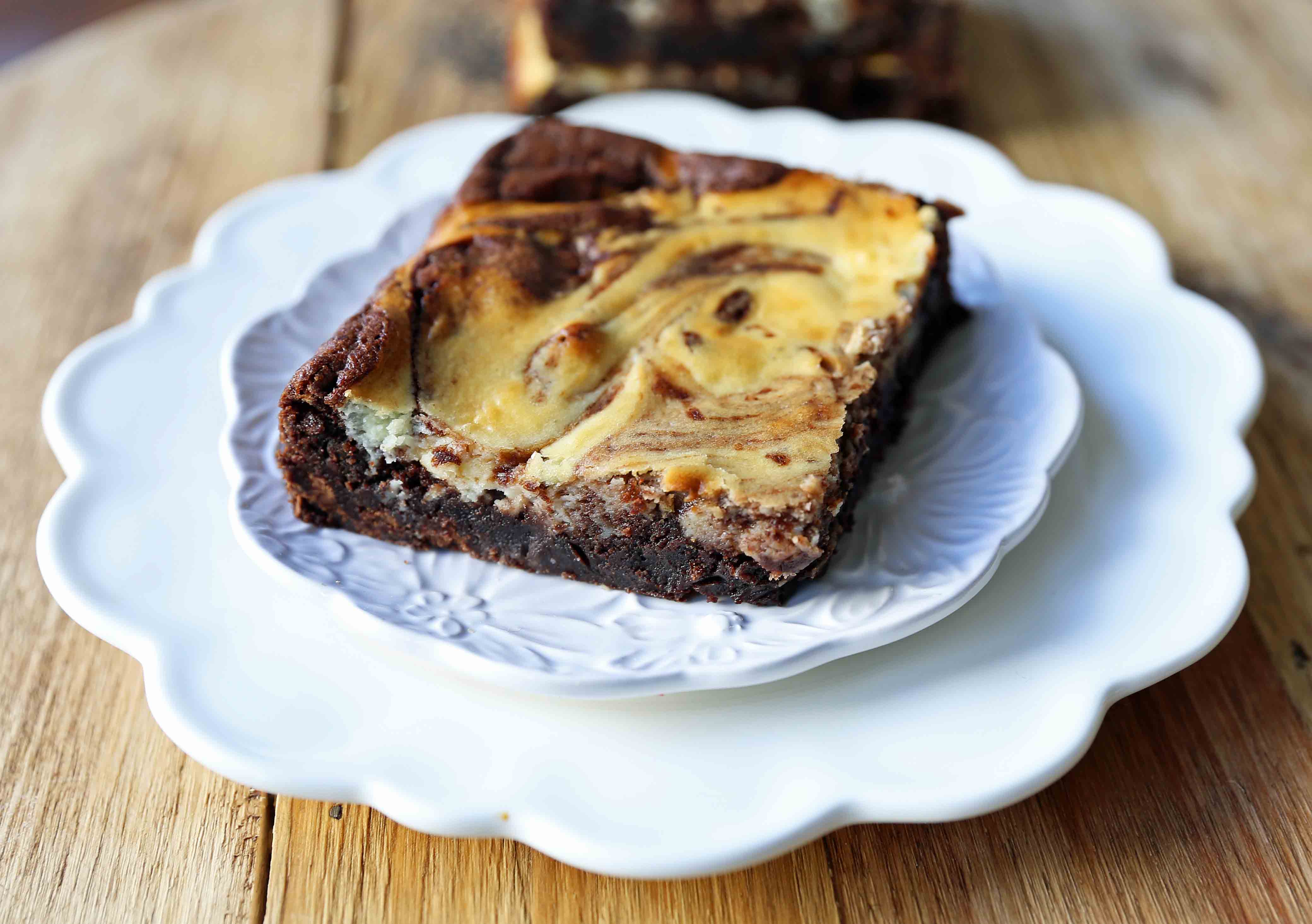 How to make Cream Cheese Brownies:
Start by making Homemade Brownie Batter. Cream together butter and sugars for at least 4 minutes to create a creamy texture. Fold in the dry ingredients and chocolate chips and spread into pan.
Make Cheesecake Filling by whipping cream cheese for 3-4 minutes, until light and fluffy. Stir in sugar, egg, and vanilla and whip until smooth.
Drop Cream Cheese Filling, by the spoonful, onto the brownie batter into the pan. Swirl the cheesecake filling into the brownie batter, making decorative swirls.
Bake just until cooked through. Don't overbake these cream cheese brownies since it will make the cheesecake filling dry.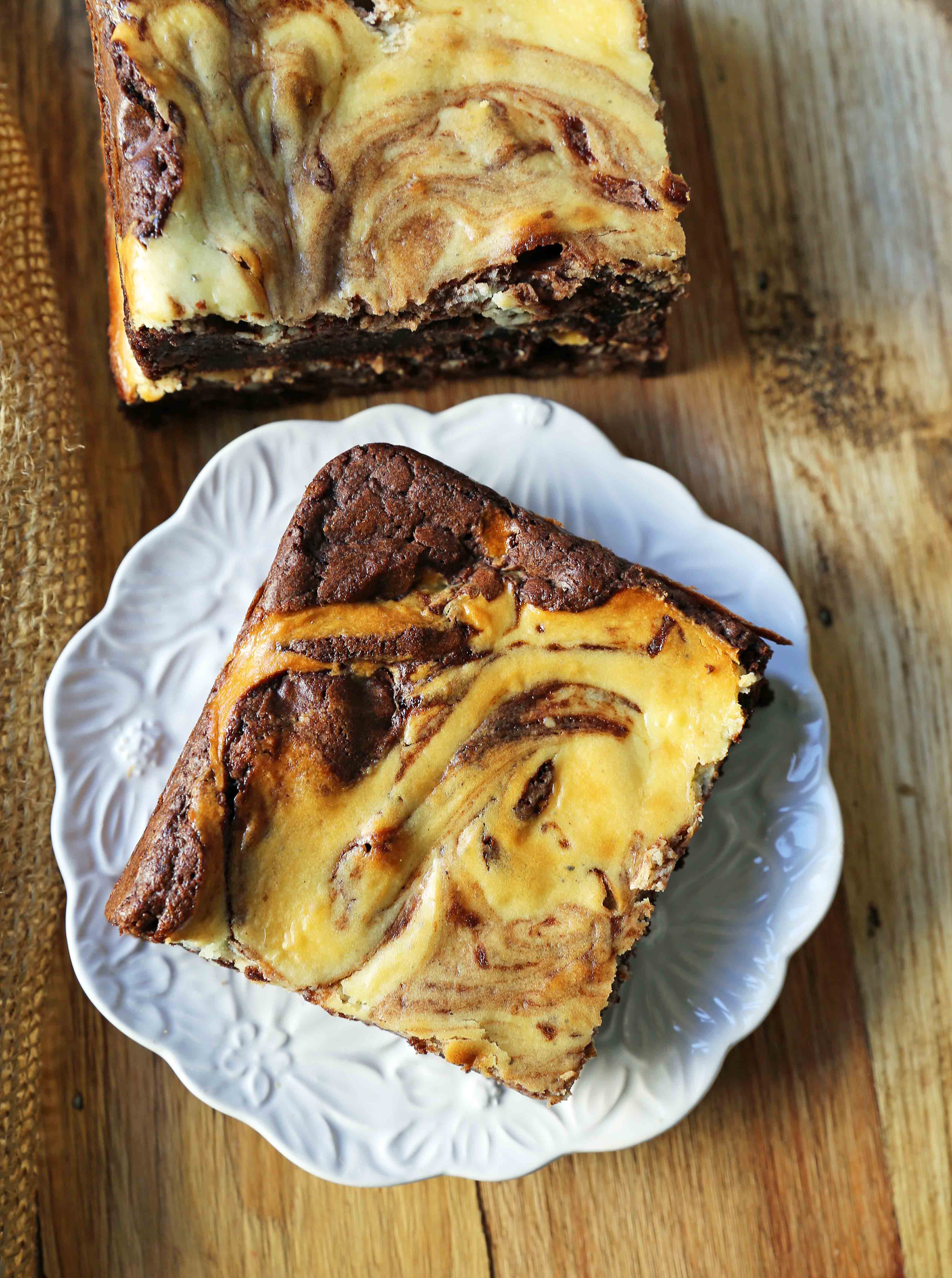 Here's my favorite 9 x 13 pan. I love it because it creates perfect squared edges. Also, I love to use a smaller dessert bar sized spatula to remove the brownies from the pan.
If you love dessert bars, check out these other recipes:
Nanaimo Bars (a Canadian favorite!)
Bake Sale Trifecta Bars (rice krispie treats, chocolate chip cookie, and brownie bars)
Chocolate Chip Cookie Bars
I love to hear from you! If you make this recipe, please be sure to leave a comment and give this recipe a rating. If you make any of my recipes, tag me on Instagram @modern_honey so I can see your creations. Also, be sure to tag your photo using the hashtag #modernhoney. It's one of my favorite things seeing you make these recipes in your own kitchen. Thank you for following along! I truly do have the greatest readers.
FOLLOW ME ON: INSTAGRAM --- FACEBOOK --- PINTEREST
Pin on PINTEREST:
I hope you love these Cream Cheese Swirl Brownies! Have a great day! Happy Baking!