Nanaimo Bars
A decadent dessert bar made with a chocolate graham cracker coconut crust, a creamy sweet filling, topped with chocolate ganache. 
Don't even ask me how to pronounce it. I just know a Nanaimo bar is one of my favorite dessert bars of all time. It is such a unique dessert bar with layers of flavors.
What is a Nanaimo Bar?
It is a popular Canadian no-bake dessert bar made with a chocolate coconut graham cracker crust with a creamy custard filling and topped with melted decadent chocolate.
This is such a unique dessert bar and your friends and family will be begging for the recipe! I am going to share all of the tips and tricks for making this triple layer bar.
Years ago, I went on a girls trip to a cabin in Pinetop, Arizona. It's the perfect getaway for busy mamas because it literally entails sweats, food, and lots of chat time with girlfriends.  We decided to venture out and actually get some food made by someone else. There is a popular restaurant in town known for down-home comfort food.
As we were paying our bill at the counter, the lady asked if we wanted to try their famous nanaimo bars? I had no idea what language she was speaking but when she told me what was in them, I was SOLD.  We devoured the bar and went back the next day to get another one.
Since that day in Pinetop, Arizona, it has been my quest to make the ultimate Nanaimo bar.
How to make Nanaimo bars?

The beauty of these triple layer dessert bars is that you don't even have to heat up your oven. This is a no-bake dessert bar that just needs chilling in order to set up.
You start with melting butter over low heat and adding brown sugar, cocoa powder, an egg, and vanilla. Then you stir in graham cracker crumbs, sweetened coconut, and sliced almonds.
The next layer is a creamy layer of custard cream.  It is made with butter, custard powder, heavy cream, and powdered sugar.  It is so decadent! The topping is a rich chocolate layer made with melted chocolate and butter for a glossy smooth layer.
The custard cream uses a custard powder. I found Bird's custard powder at Cost Plus World Market but you can also find it here on Amazon.  For an authentic nanaimo bar, it calls for custard powder but you may substitute instant vanilla pudding.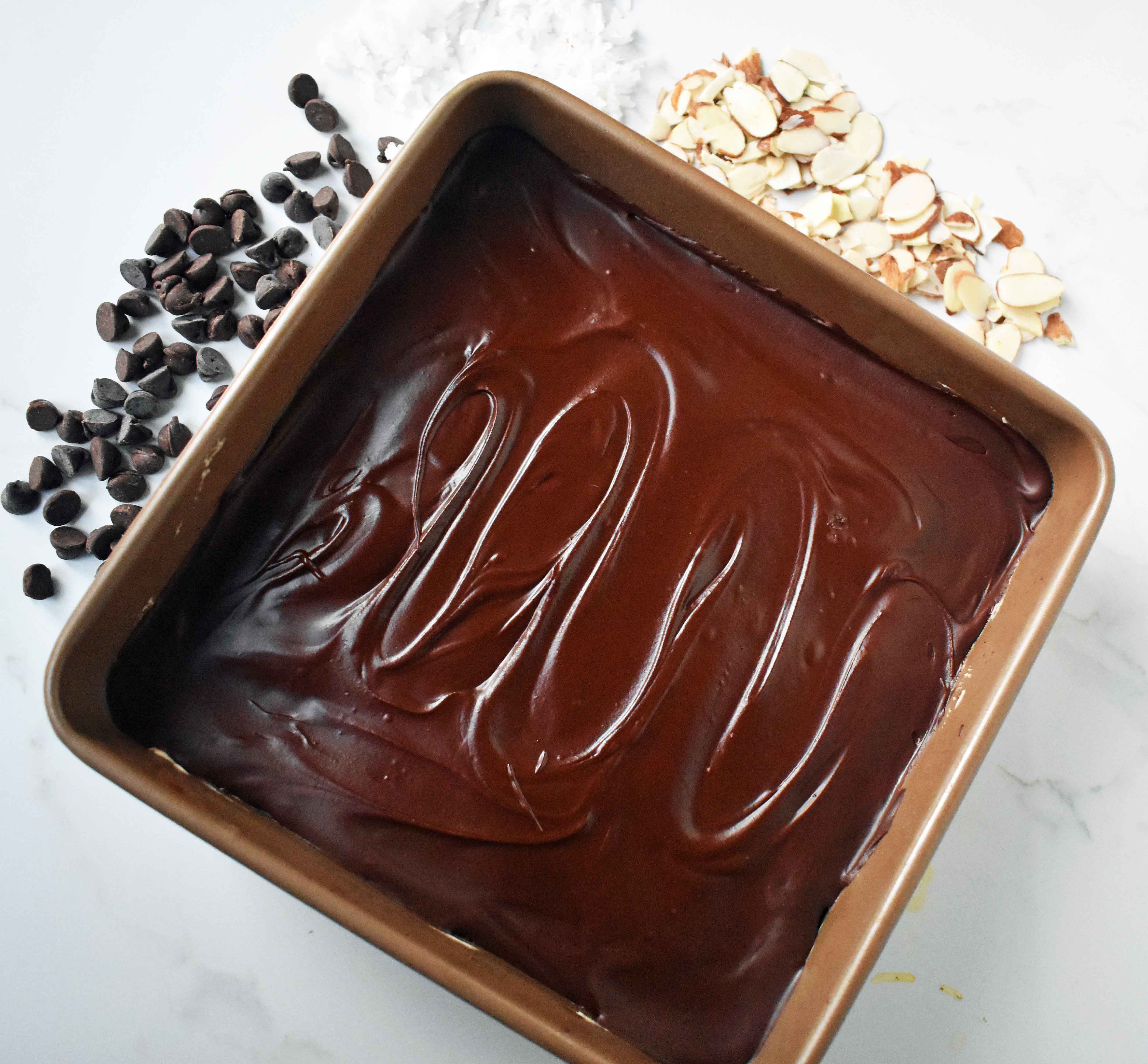 I love to hear from you! If you make this recipe, please be sure to leave a comment and give this recipe a rating. If you make any of my recipes, tag me on Instagram @modern_honey so I can see your creations. Also, be sure to tag your photo using the hashtag #modernhoney. It's one of my favorite things seeing you make these recipes in your own kitchen. Thank you for following along! I truly do have the greatest readers.
FOLLOW ME ON:   INSTAGRAM --- FACEBOOK --- PINTEREST
Pin on PINTEREST: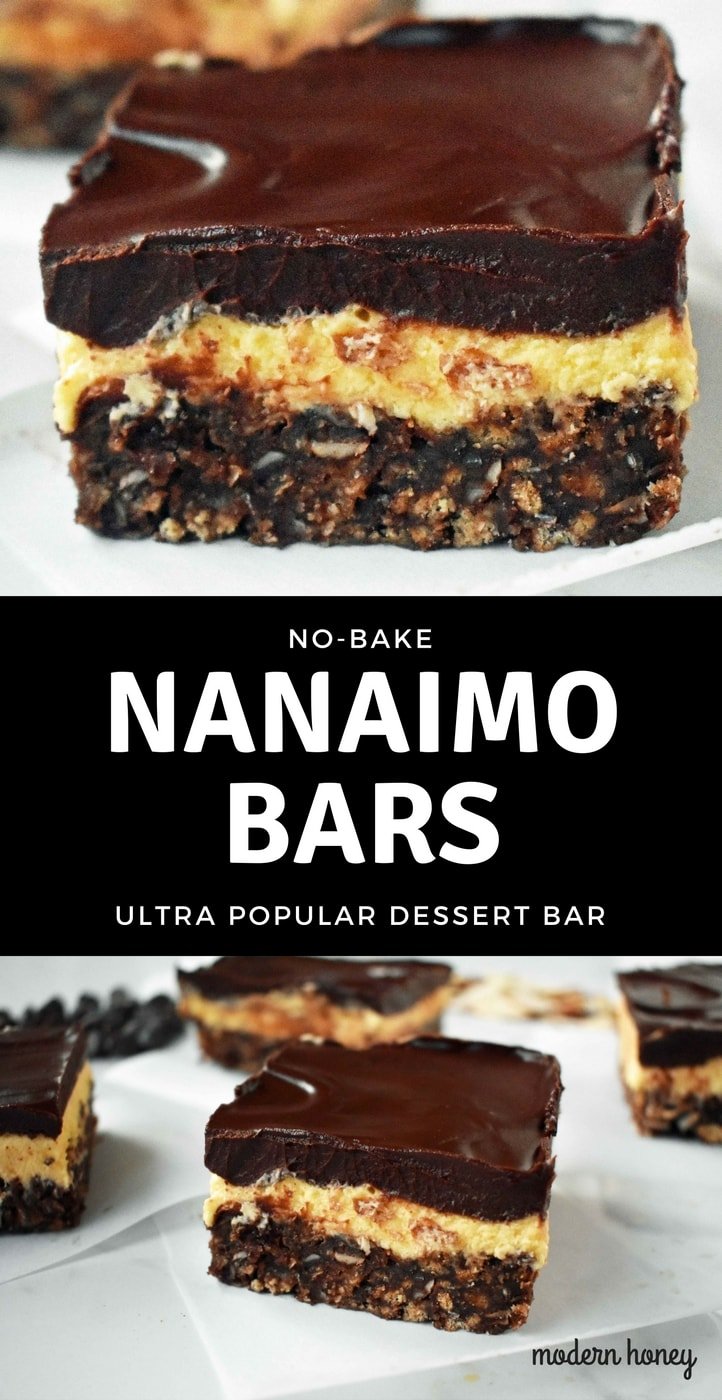 Let me know what you think of these nanaimo bars! Find me on instagram at modern_honey.