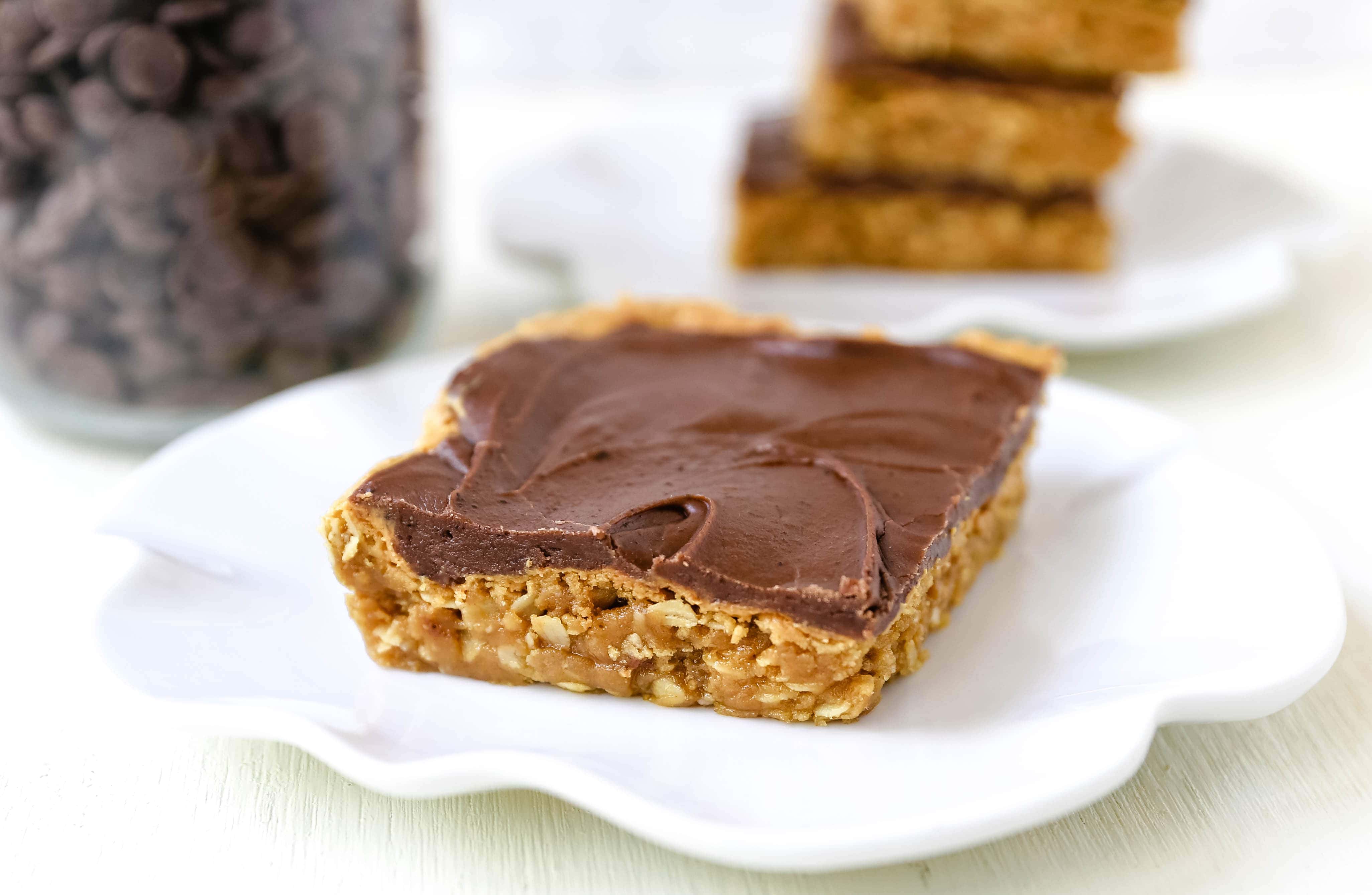 Chocolate Peanut Butter Cookie Bars
Peanut Butter Oatmeal Cookie Bars with a Creamy Chocolate Frosting. A chocolate peanut butter lover's dream!
We have an annual tradition to head up to a cabin with friends. We love it because we are surrounded by great friends, eat amazing food, and always laugh a lot! It is so nice to go to the woods and get away from technology and just spend good quality time with family and friends. One of our favorite things to do there is EAT! We take our menu planning pretty seriously and there is never a shortage of treats.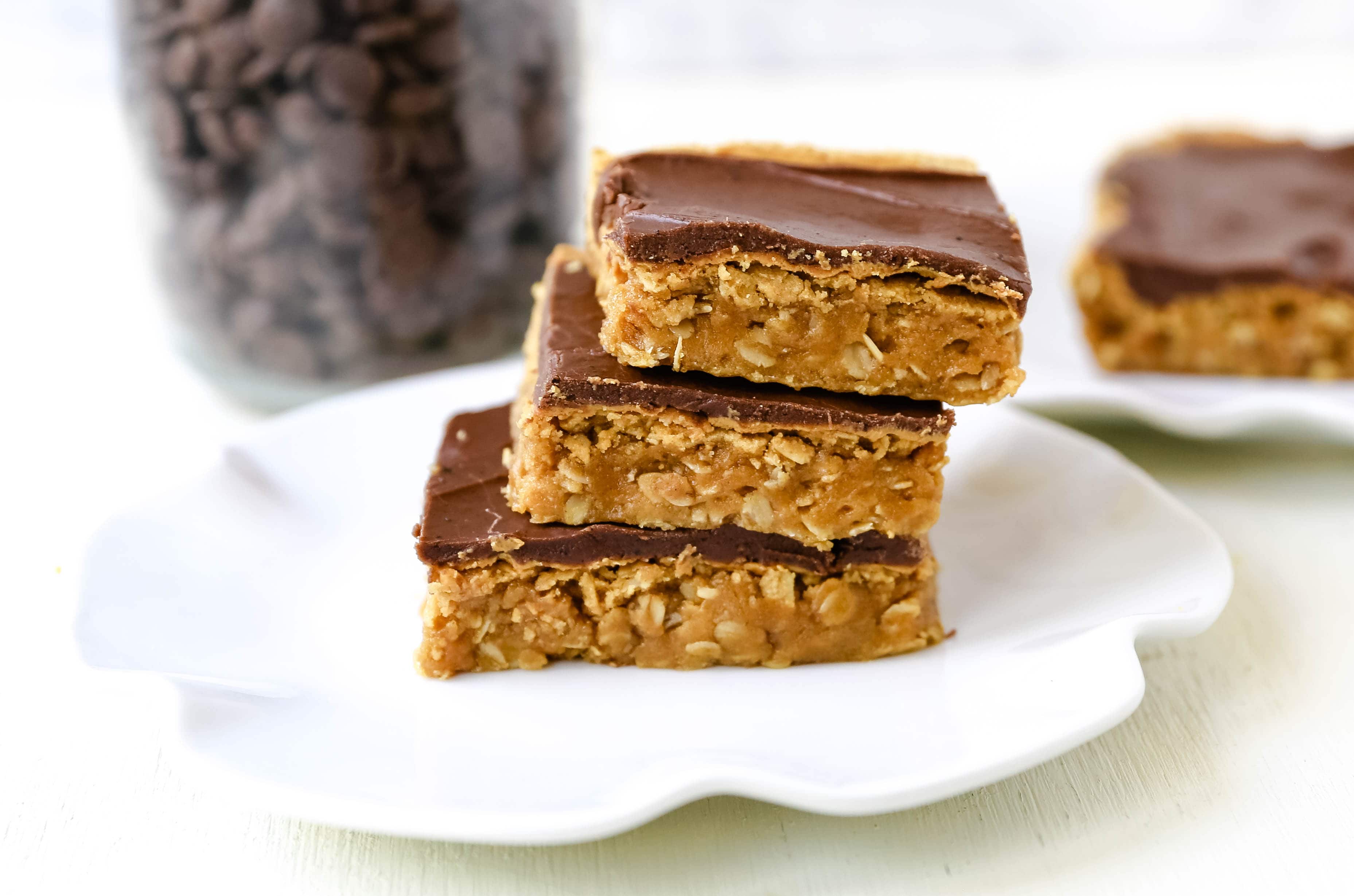 My dear friend, Stephanie, always brings up her famous chocolate peanut butter bars and they are a huge hit! She doubles the recipe and brings a huge pan of them and we just eat slivers of the bars all day long. If you eat little pieces all day long, there is less guilt! 🙂 But after the first year at the cabin I told her that I needed the recipe stat.
These Chocolate Peanut Butter Cookie Bars are a soft, chewy homemade peanut butter oatmeal cookie baked until soft.  Then the peanut butter finger bars are topped with a fluffy peanut butter glaze and a creamy milk chocolate frosting. The peanut butter cookie pairs perfectly with the light chocolate frosting.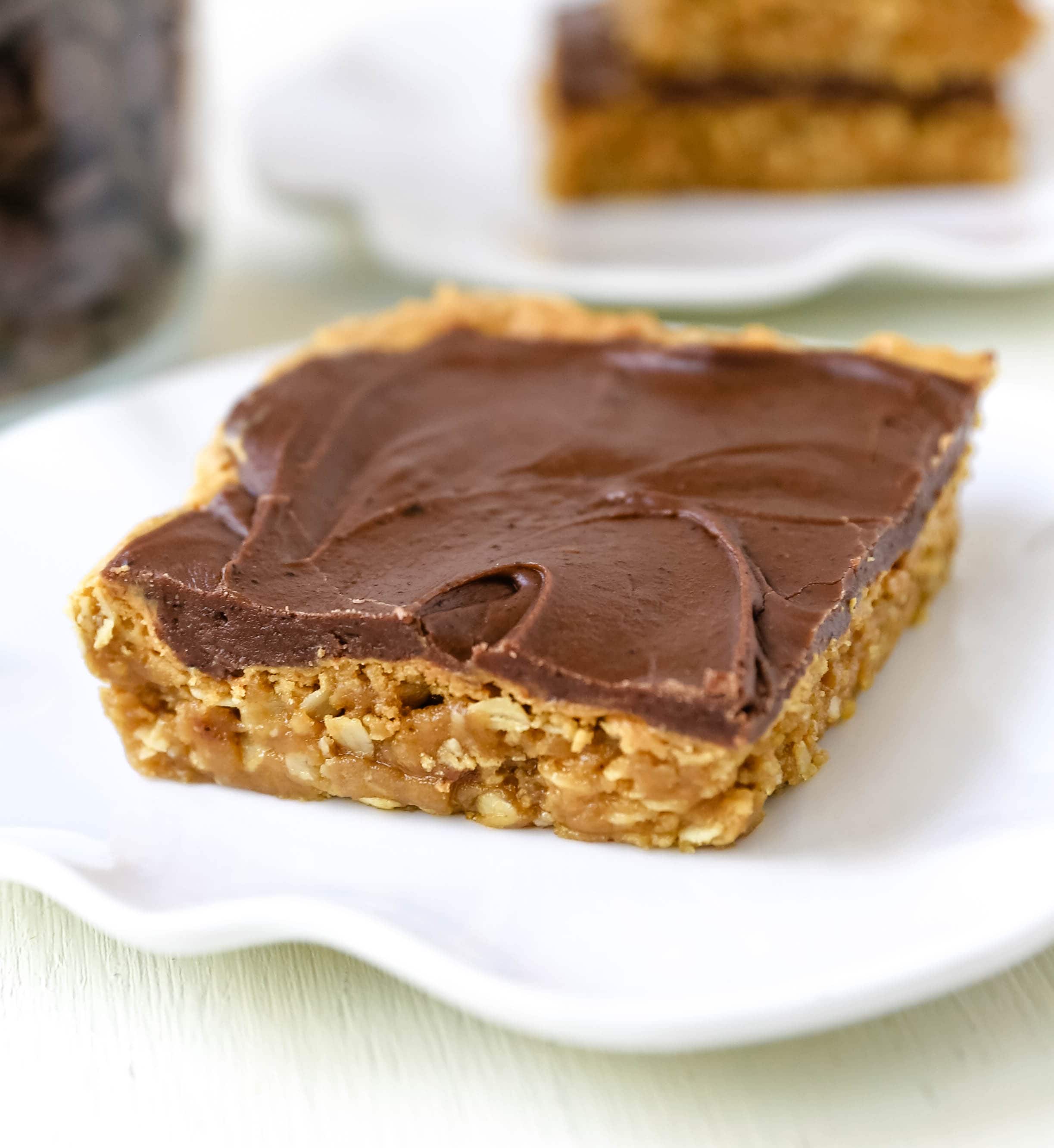 How to make Chocolate Frosted Peanut Butter Cookie Bars:
 Cream together butter, sugars, vanilla, eggs, and peanut butter until light and fluffy. Use regular or crunchy peanut butter in this recipe. I wouldn't suggest using natural peanut butter as it won't be sweet enough.
Stir in quick oats, flour, baking soda, and salt just until mixed. Spread in a 9 x 13 pan and bake until cooked through but still soft and chewy.
Whip remaining peanut butter until light and fluffy -- about 4 minutes. Spread on slightly cooled cookie.
Make the chocolate frosting. This can be made in a saucepan. Melt the butter and add milk and cocoa. Carefully spread over the peanut butter layer. Cool completely and slice into bars.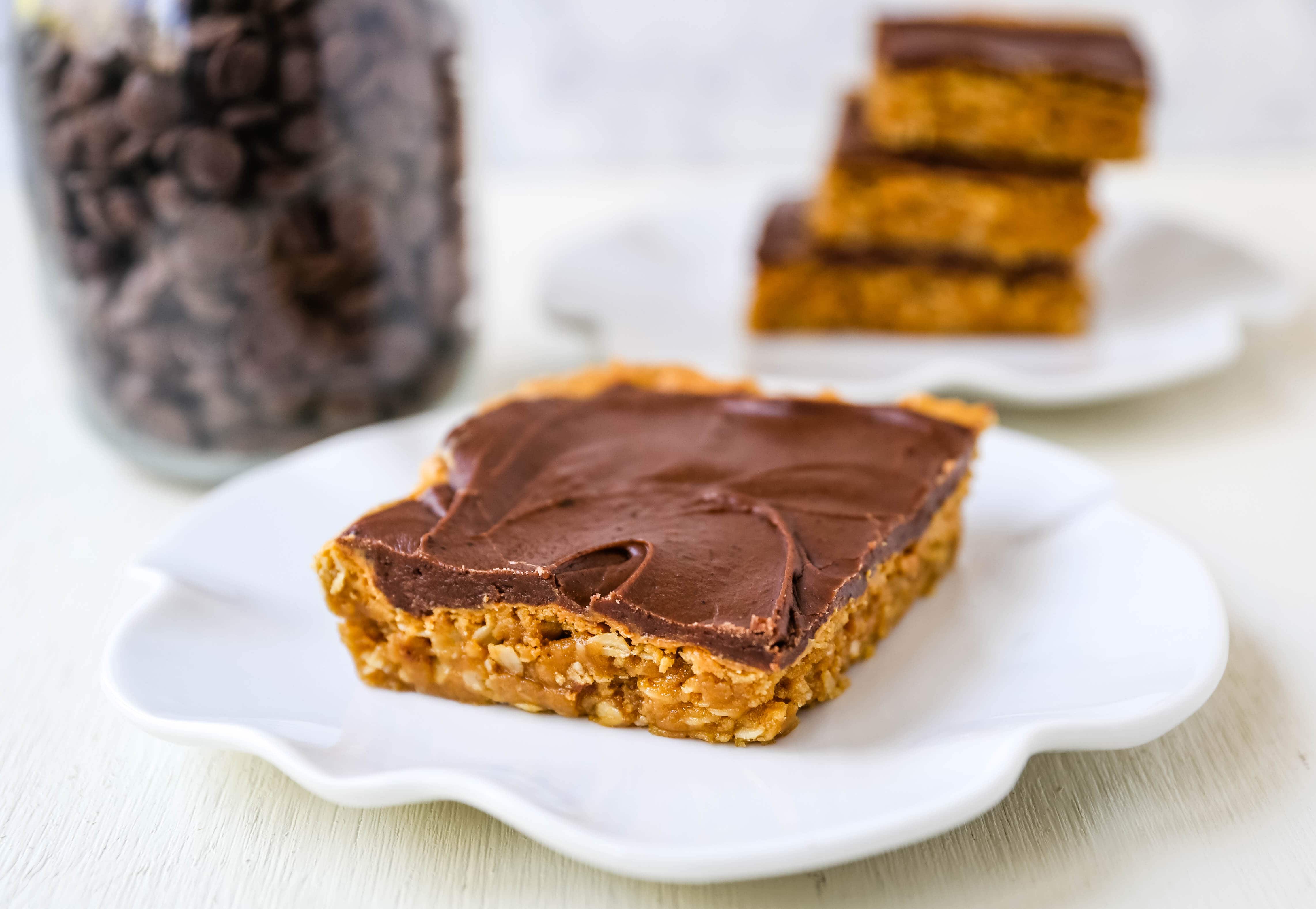 If you love Peanut Butter, check out these other recipes:
Soft and Chewy Peanut Butter Cookies 
Peanut Butter Blossoms (with a Hershey Kiss)
Levain Bakery Chocolate Peanut Butter Chip Cookies 
5-Ingredient Chocolate Dipped Peanut Butter Cookies (no-flour, made with all-natural ingredients)
I love to hear from you! If you make this recipe, please be sure to leave a comment and give this recipe a rating. Sign up for my newsletter below so you never miss a recipe. Thank you for following along! I truly do have the greatest readers. FOLLOW ME ON:   INSTAGRAM — FACEBOOK— PINTEREST
I hope you love these Frosted Chocolate Peanut Butter Bars! Happy Baking!