Cheesy Mexican Chicken and Rice
Skillet Mexican chicken with green chilies, tomatoes, Mexican spices, rice, and cheese. An easy 30-minute dinner recipe!
This is one of my go-to dinners when I am in a pinch and need to whip up a quick and easy meal for my family. They all love this Skillet Mexican Chicken and Rice which is always a win-win. This is a huge bowl of comfort food packed with a crazy amount of flavor. We all need a heavy dose of comfort food these days!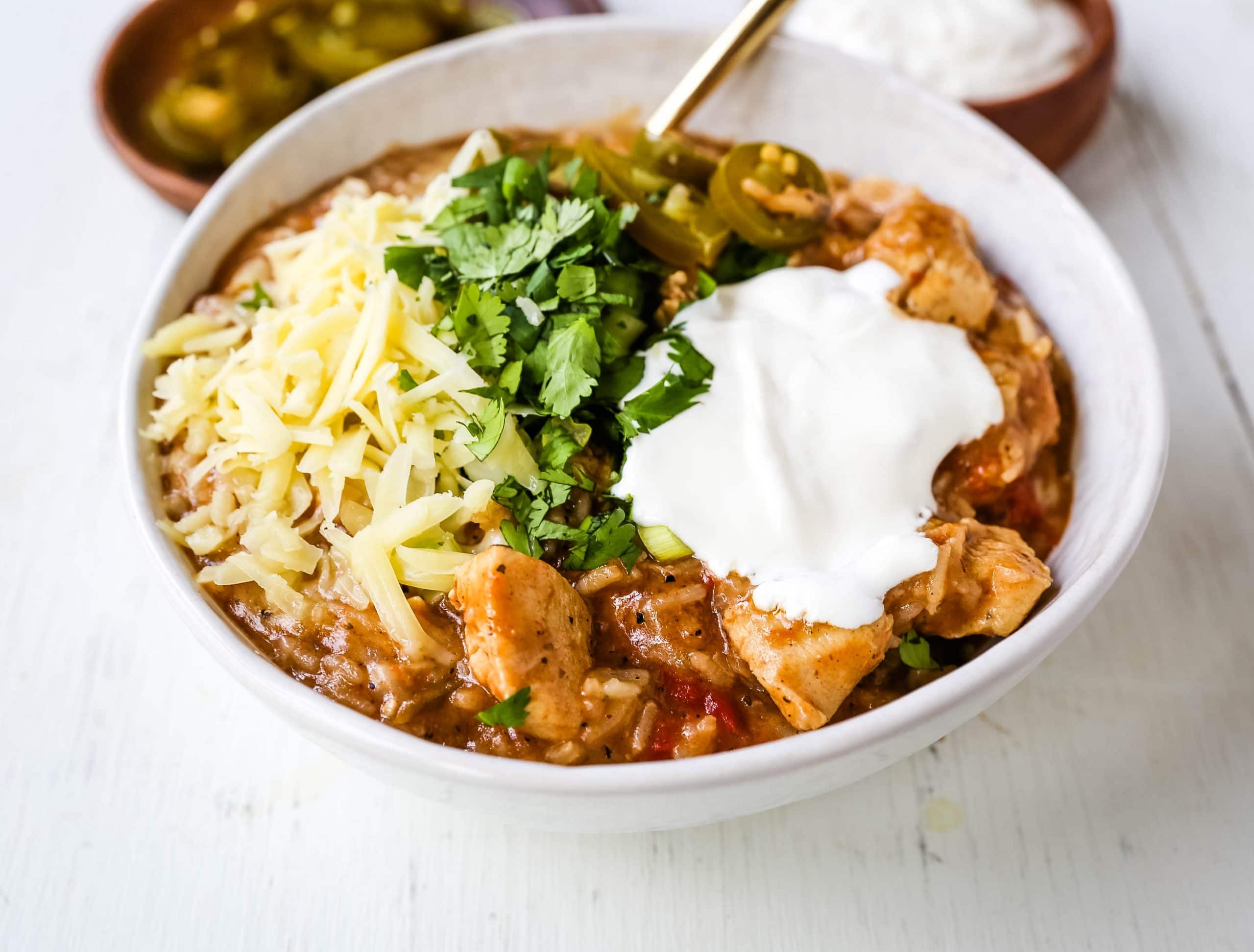 I love making this Cheesy Mexican Chicken and Rice because my kids and husband devour it and we never have leftovers. They are all fighting for seconds! You know I am all about robust flavors in my recipes and this is definitely full of flavor!
This Skillet Mexican Chicken is made by sauteeing chicken breast until golden. A key to this skillet chicken and rice is to saute onion, garlic, and Mexican spices until softened. These are the flavor builders in this dish! Then you add chicken broth, fire-roasted tomatoes, green chilies, and rice and cover for about 20 minutes or until the rice is fully cooked. This makes this dish extra easy since you add the ingredients, cover it, and let it simmer untouched.
After the rice is fully cooked, stir in Mexican cheeses which gives it a rich creamy texture. We love to top this Cheesy Mexican Chicken and Rice with fresh cilantro, pickled jalapenos, and pepper jack cheese. You are going to love this Mexican Skillet Chicken and Rice.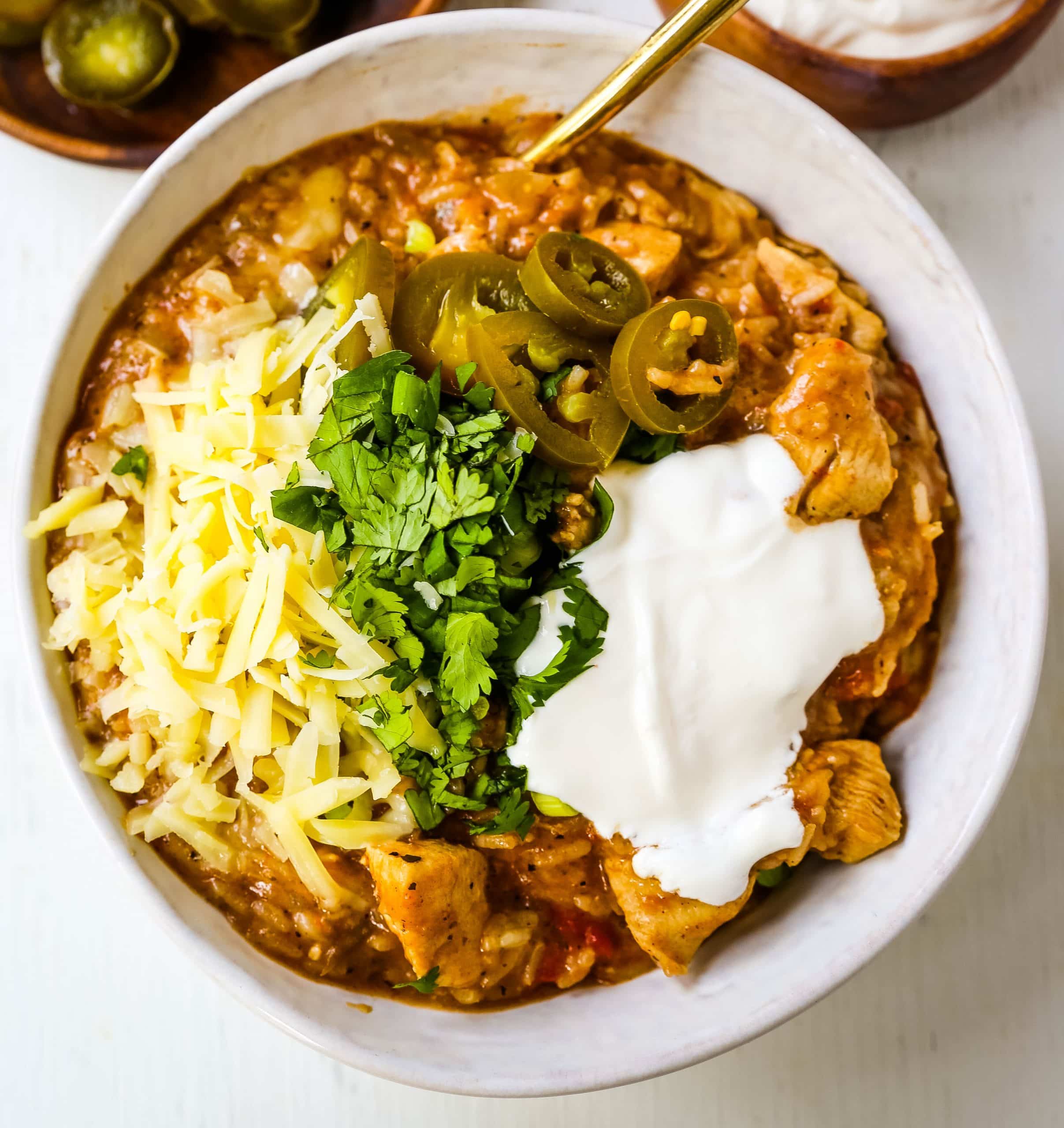 How to make Cheesy Skillet Chicken and Rice:
Heat oil in a large skillet over medium-high heat. Cook chicken breast, cut into bite-size pieces, for about 3 minutes per side. Sprinkle with salt and pepper. Once the chicken is no longer pink, remove from pan and place the chicken plus the juices on a plate. Cover.
Add the onion to the skillet and cook until softened, about 5 minutes. Add the garlic and cook for 1 minute longer. Add the rice, chili powder, cumin, and oregano. Stir in the chicken broth, tomatoes (with their juices), and green chilies. Bring to a simmer and return the chicken to the skillet.
Reduce the heat to LOW to allow the rice to cook low and slow. Cover with a lid and cook for at least 20 minutes or until the rice is fully cooked and softened. The rice should have absorbed a lot of the liquid.
Stir in Mexican cheese and fresh cilantro. Top with pickled jalapenos and more cheese, if so desired.