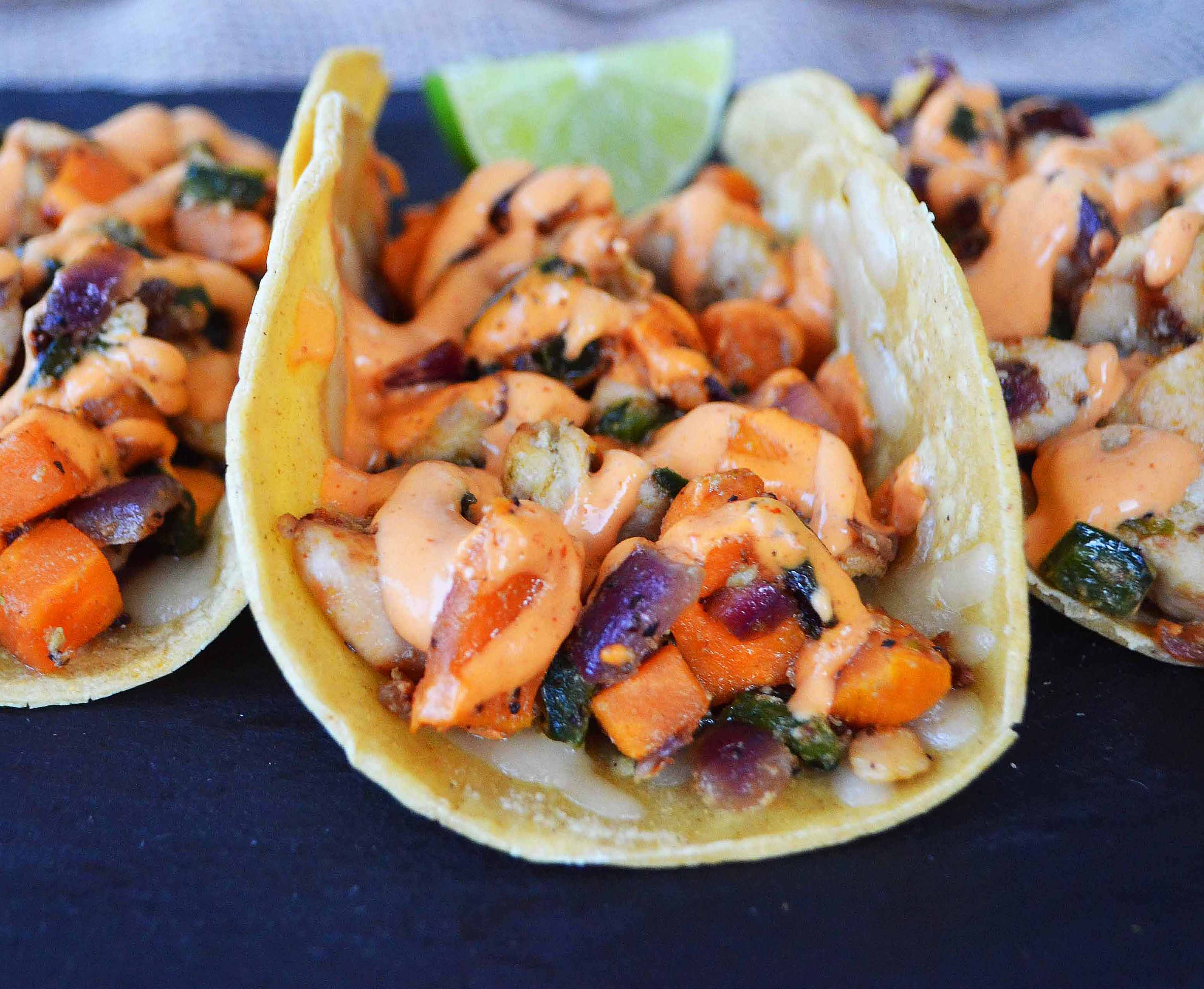 Chicken Poblano Sweet Potato Tacos with Chipotle Cream
Flavorful Mexican Tacos made with chicken, sweet potatoes, poblano peppers, red onion, sauteed until tender and topped with chipotle cream and Mexican cheese. You have got to try these tacos!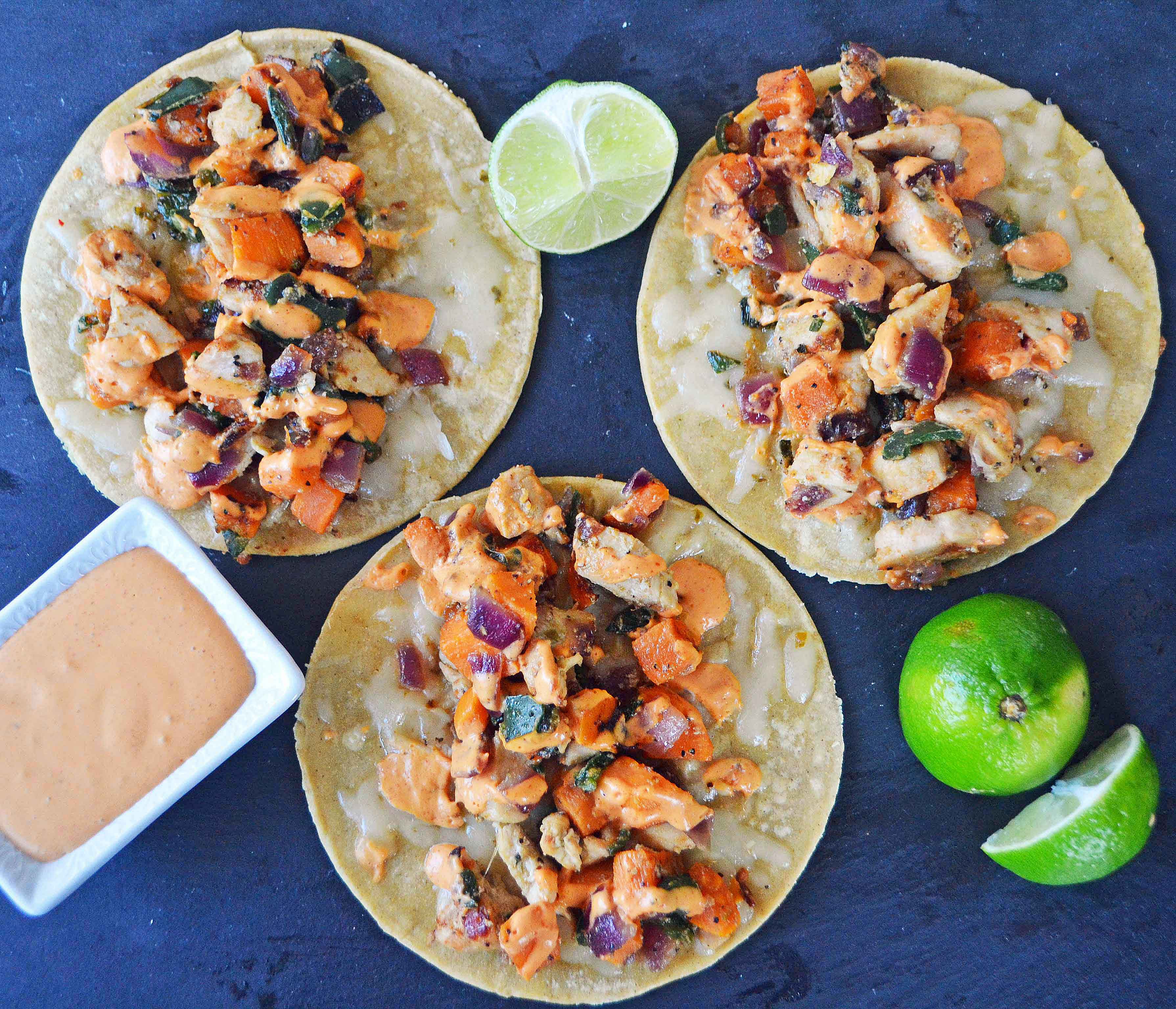 We are Mexican food fanatics in our home.
Mexican food is known for spicy flavors from chili peppers to spices, so it's perfect when you want to eat something healthy but still want it to taste good!
We've been making these Chicken Poblano Sweet Potato Tacos for years because they are not only packed with lean protein, but healthy vegetables too. These crave-worthy tacos are made by sauteing chicken breasts with red onion, poblano peppers, and sweet potatoes with mexican spices....then topped with pepper jack cheese and a drizzle of homemade chipotle cream. They are beyond delicious!
Plus these tacos are gluten-free for my friends who don't eat gluten. One of my best friends has dealt with celiac disease for 16 years, before gluten-free products were even on the radar! She has always amazed me at her dedication to her diet and I always eat a lot of Mexican food when she is around!
This recipe can be tailor-made to your tastes and diet. If you are dairy-free, you can omit the pepper jack cheese and instead of using sour cream as the base for the chipotle cream, you can use mayonnaise.  What I love about these Chicken Poblano Sweet Potato Tacos is that even when you omit the cheese, they are still full of so much flavor that you don't even miss it!
When Hatch Green Chilies are in season,  I love to swap out the poblano peppers for them since they are bursting with spicy flavor.
When I was on a gluten-free diet (yes, I had to go without cookies for way too long!), I would whip up this filling and place it in the refrigerator and eat it as leftovers all week long. I didn't even feel deprived or miss gluten when I was eating this way!
You can use pre-made white or yellow corn tortillas from grocery store but I am a huge fan of the uncooked corn tortillas that you find in the refrigerated section. They only take about 60 seconds per side to cook and are only 60 calories each. They are the closest to homemade that I have ever found and are substantial enough to hold the Chicken Poblano Sweet Potato Taco filling. There are many corn tortillas that break apart as soon as the taco filling is added to them. Look for these at your local grocery store or Costco.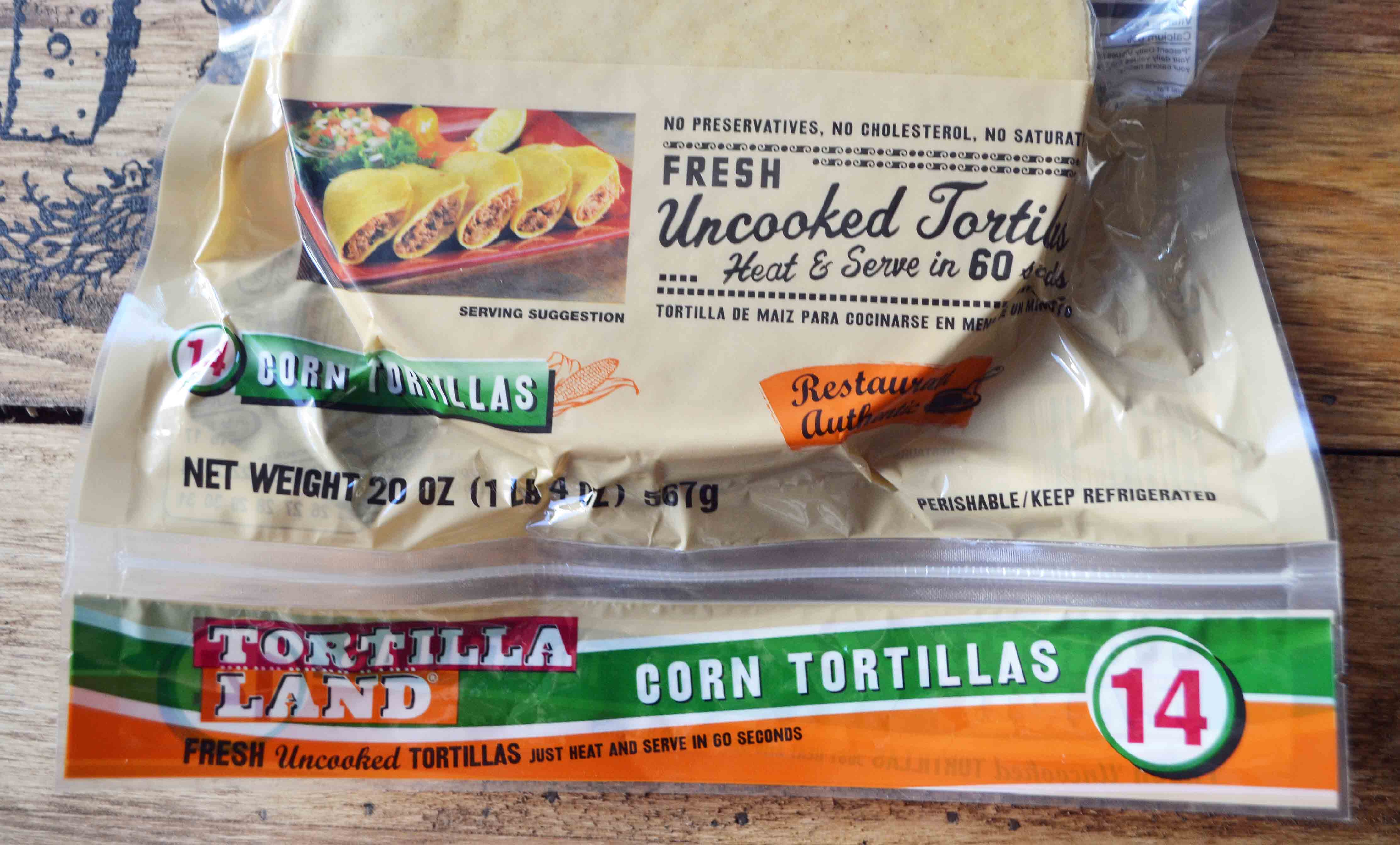 The chipotle cream is made with sour cream, chipotle chilies in adobo sauce, and fresh lime juice. Chipotles can be found in the Mexican section of the grocery store in a can. The sauce can be made in a blender or stirred together in a bowl. When it's blended, it creates an orange sauce that is so beautiful on these tacos.
I hope that your family will love these Chicken Poblano Sweet Potato Tacos as much as we do!
Happy Cooking!
Pin on Pinterest: