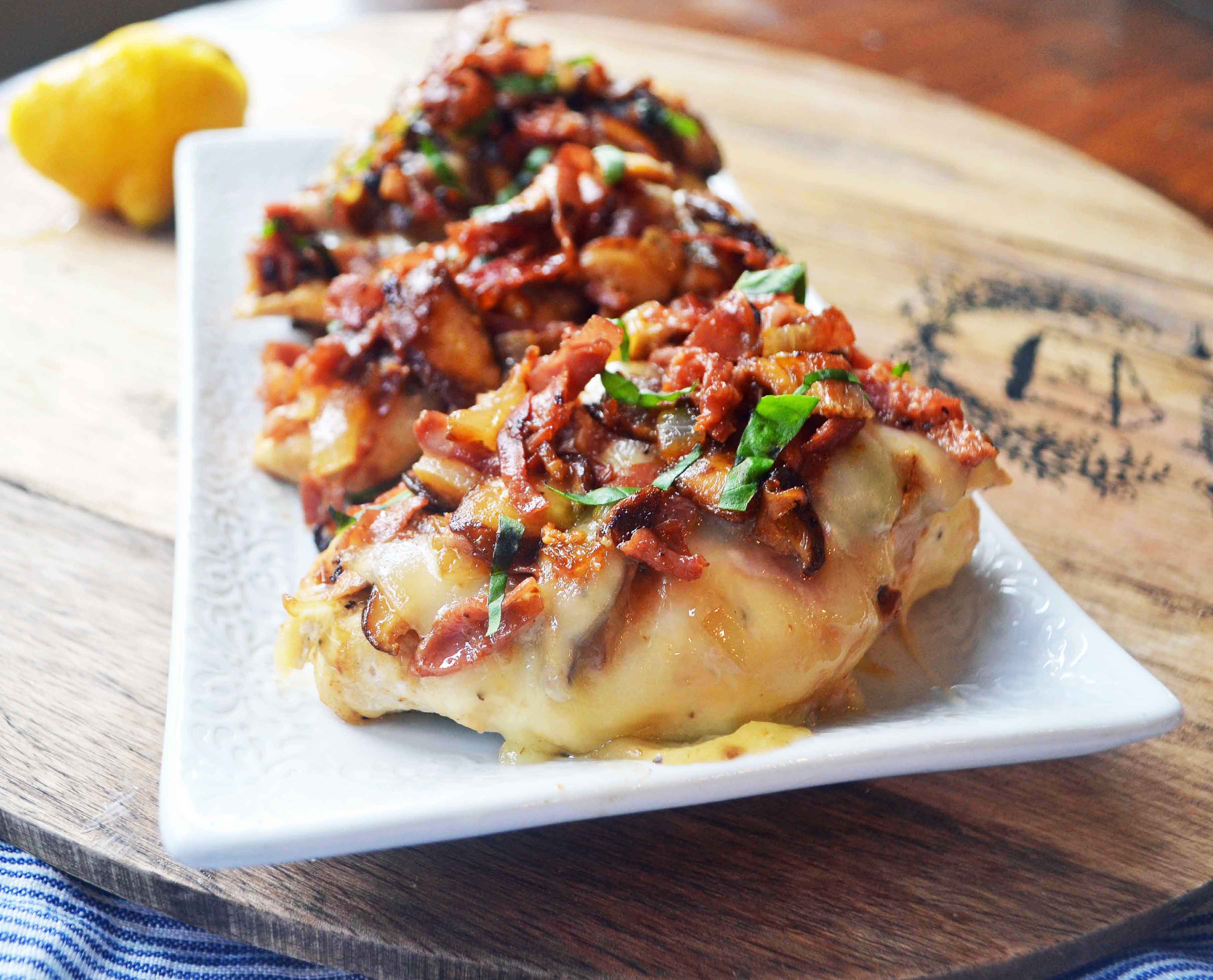 Chicken can be pretty bland on it's own. It definitely needs to be dressed up and seasoned well. This Chicken Rosa Maria is all about serious flavor! I crave this dish because it has so many things going for it -- it's salty, crispy, and creamy all at once. My husband and I love to go to Carrabba's Italian Grill and order their Pollo Rosa Maria. It's insanely delicious! I wanted to create a similar copycat recipe to their popular dish.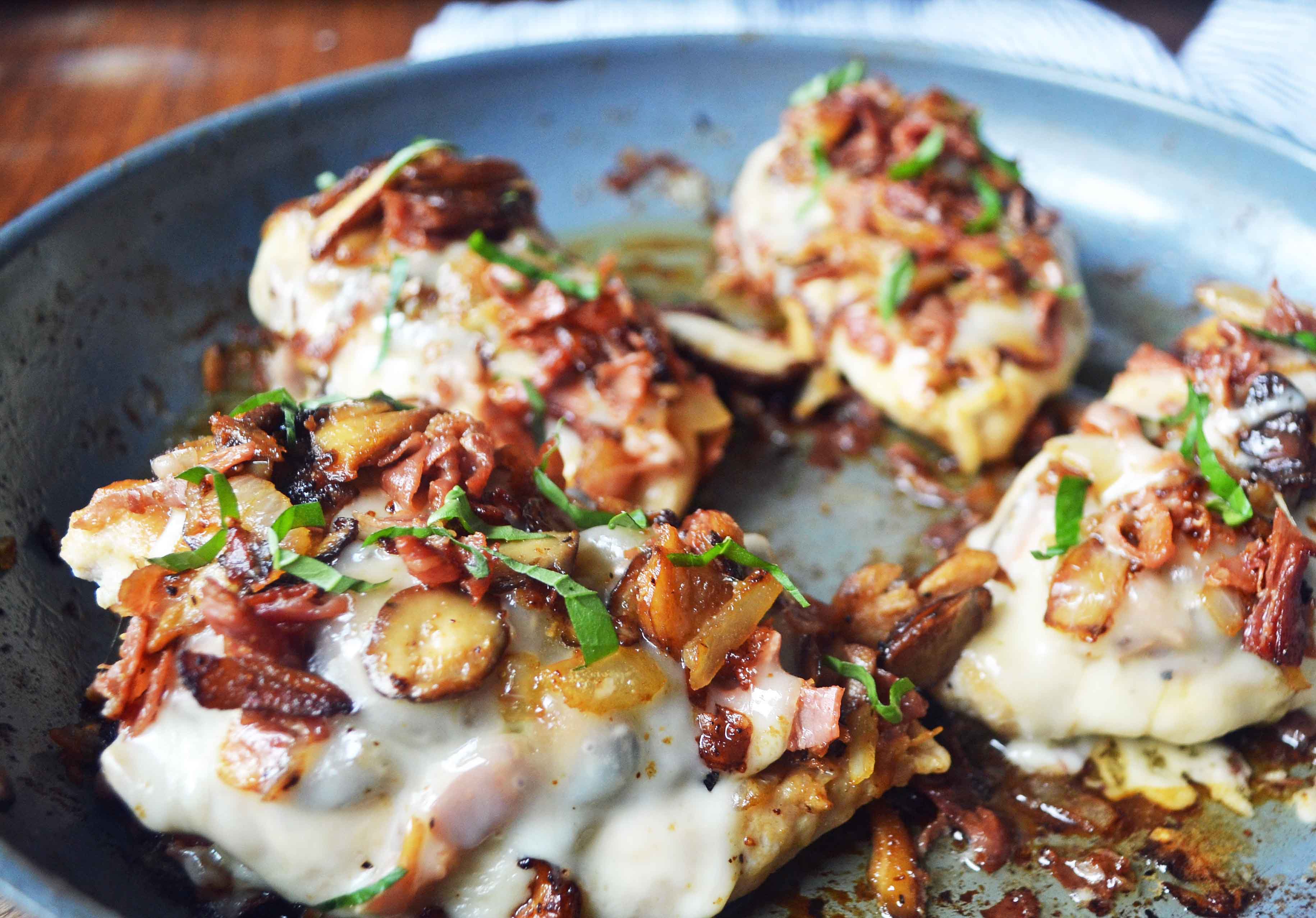 This Chicken Rosa Maria is made by sauteing chicken in olive oil until it's nice and golden. Onion, garlic, and mushrooms are sauteed in butter until soft. Prosciutto, an Italian cured ham, is added and cooked until crispy.  A hefty drizzle of freshly squeezed lemon juice brings such balance to the dish. Fontina cheese is melted on the top and garnished with fresh basil ribbons.
I found Arla Fontina cheese slices in the sliced cheese aisle. You can also substitute parmesan cheese.  Chicken Rosa Maria can be made in less than 30 minutes and will be a dish your family will absolutely love.
Serve with Parmesan Potato Risotto. You can find the recipe HERE.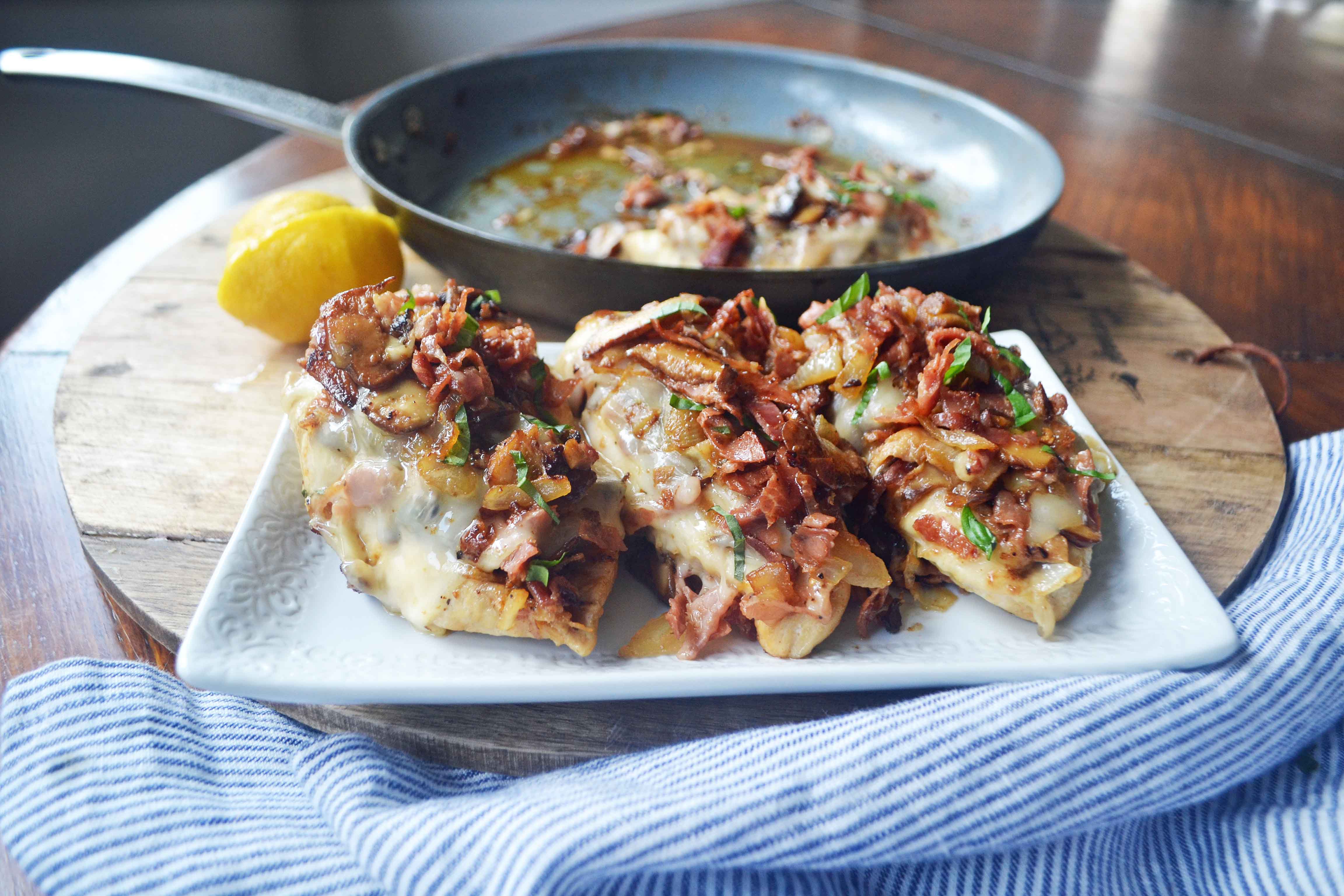 PIN the Chicken Rosa Maria image below on Pinterest:

Thanks for all of the love and support! xo