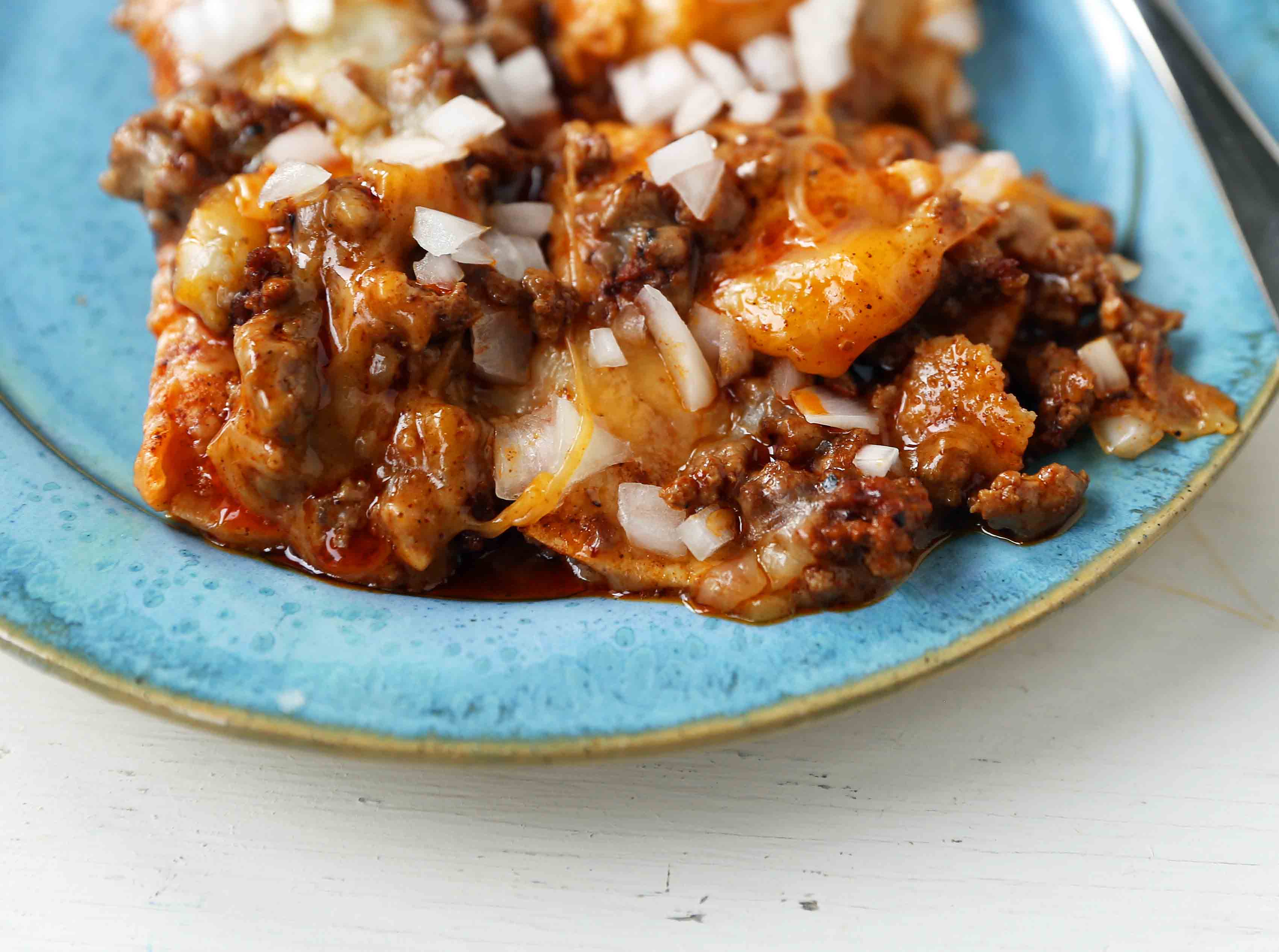 Chile con Carne Enchiladas
Hello, Tex-Mex! I lived in San Antonio for years, the home of Tex-Mex, and we devoured a lot of Mexican food while living there. Tex-Mex is basically Texas-influenced Mexican food. These Chile con Carne Enchiladas at the ultimate Texas comfort food.
This is what we ate all of the time while living in Texas for 3 years. They are so unique and unlike any enchiladas, I have ever tried in Arizona. They are all about a flavorful red chile sauce and a lot of ooey gooey cheese! Thank you, Tex-Mex, for embracing the cheese. I wanted to re-create such a popular Tex-Mex dish at home.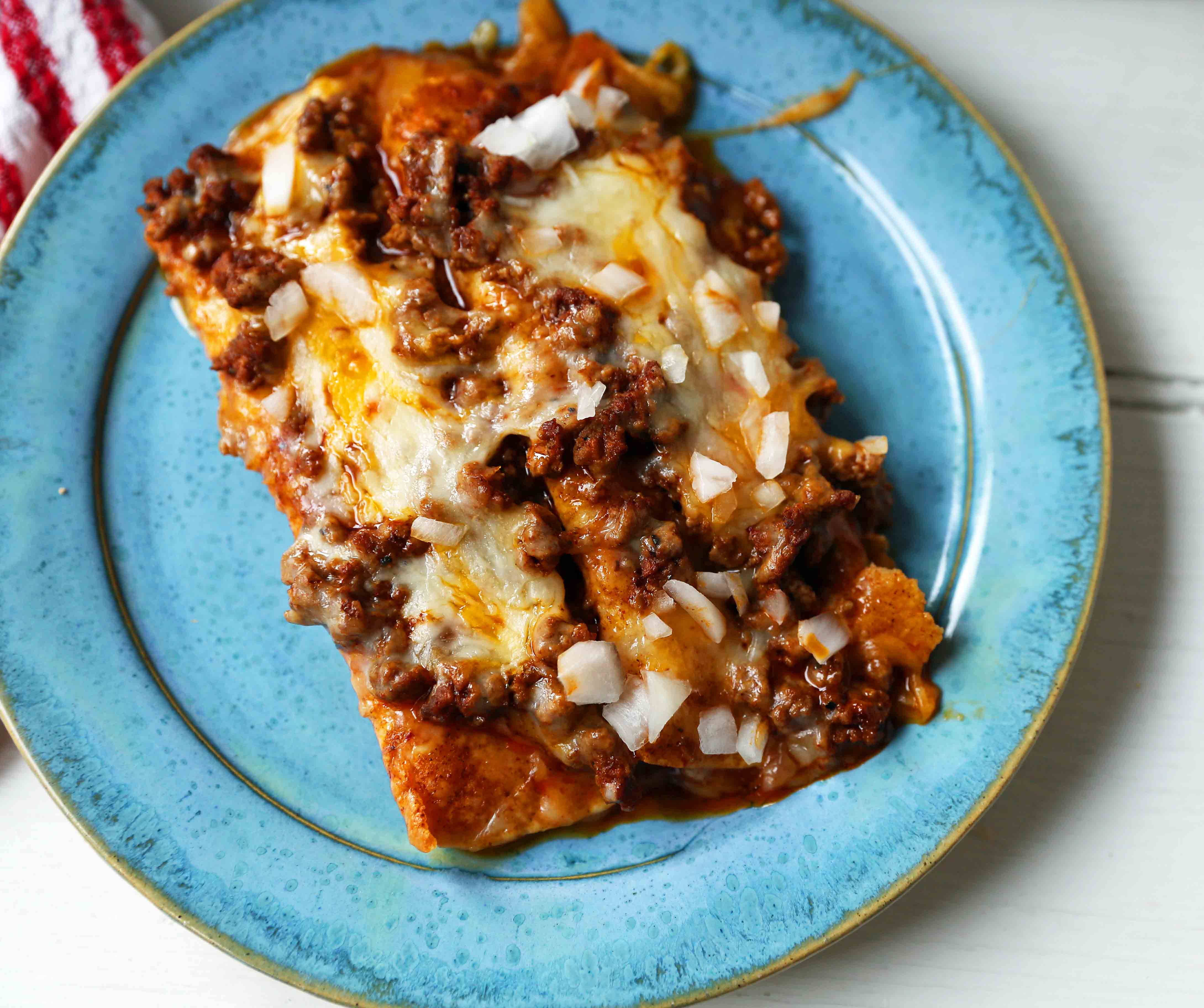 What are Chile con Carne Enchiladas?
Cheese enchiladas covered in a rich homemade red chile beef sauce and topped with fresh cilantro and white onions. The star ingredient is the red chile sauce!
The key is to make a homemade slow-simmered Chile con Carne Sauce which is made with sauteed ground beef, dark chile powder, tomato puree, garlic, cumin, paprika, and a touch of cornstarch to thicken it. It is all about the depth of flavor with this sauce. It is basically a rich chili sauce poured over cheese enchiladas. It is ridiculously amazing!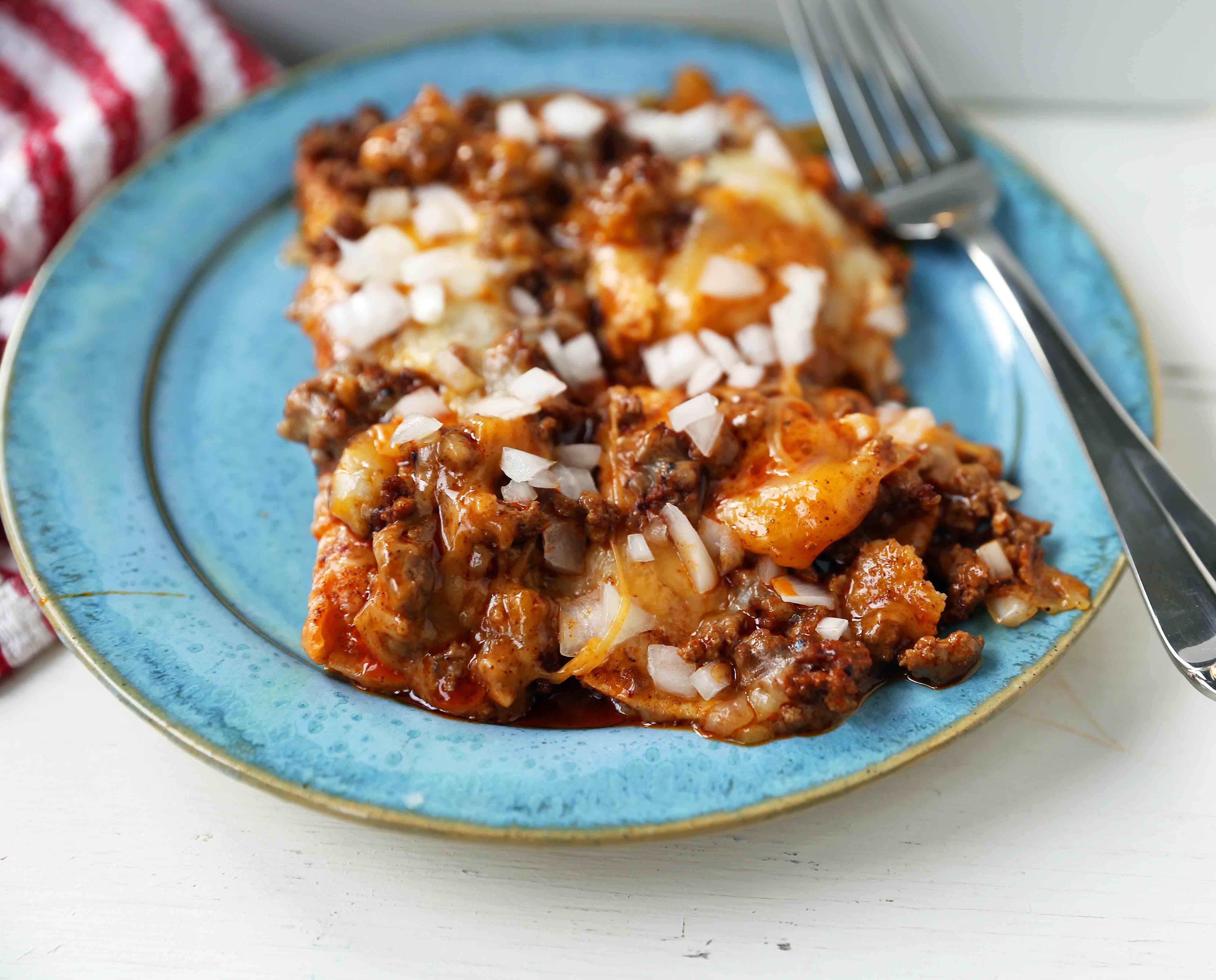 These Tex-Mex Enchiladas call for corn tortillas, which are naturally gluten-free. The corn tortillas are softened in warmed oil which makes them soft and pliable. A generous amount of shredded medium cheddar cheese is placed in the center of the corn tortillas and rolled up. Bring on the cheese! The red chili sauce is ladled all over the cheese enchiladas and baked until melted and bubbly. The tex-mex beef enchiladas are topped with diced white onion and fresh cilantro, which brings a brightness to the dish.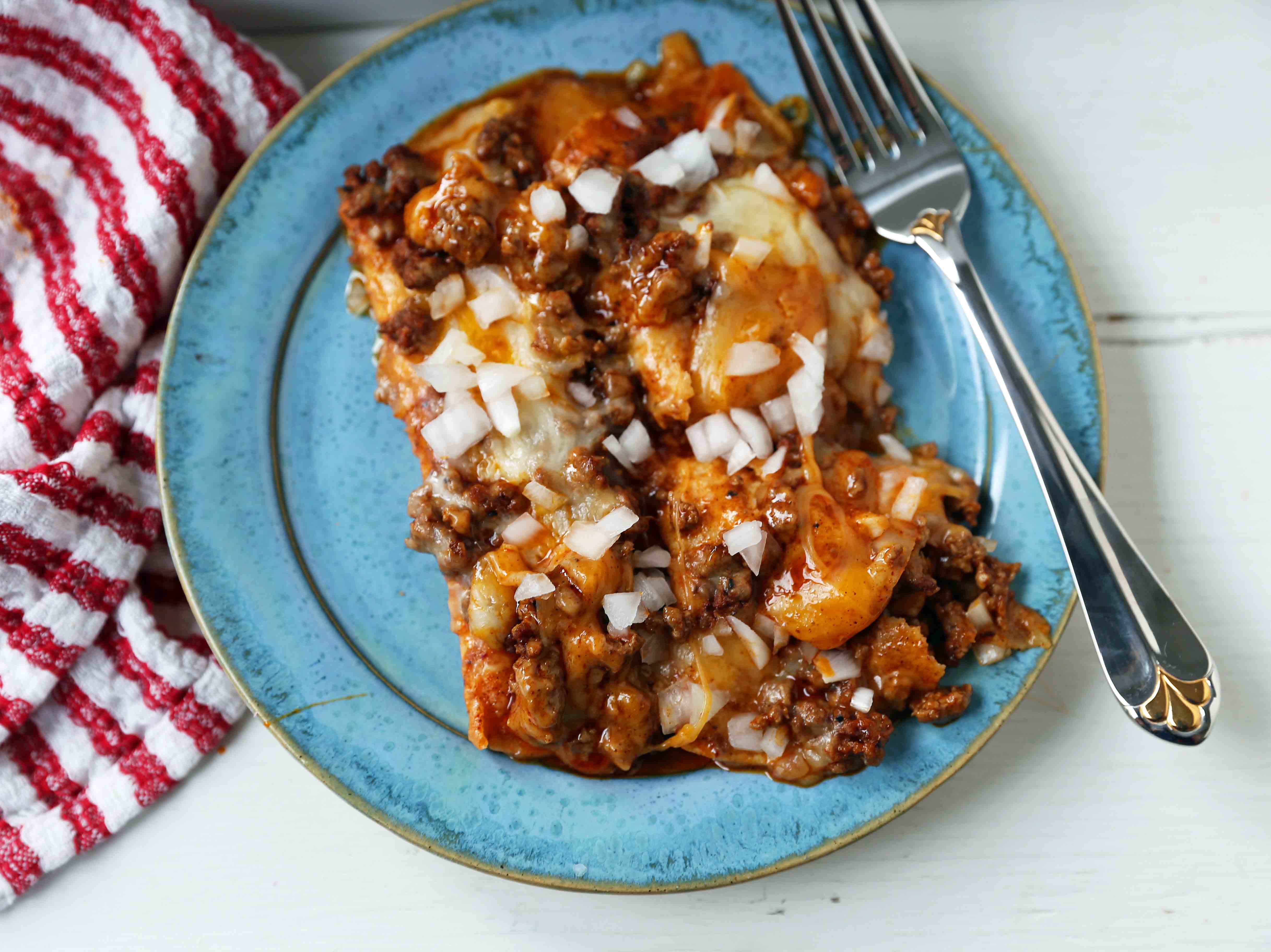 I love to hear from you! If you make this recipe, please be sure to leave a comment and give this recipe a rating. If you make any of my recipes, tag me on Instagram @modern_honey so I can see your creations. Also, be sure to tag your photo using the hashtag #modernhoney. It's one of my favorite things seeing you make these recipes in your own kitchen. Thank you for following along! I truly do have the greatest readers. FOLLOW ME ON:   INSTAGRAM --- FACEBOOK --- PINTEREST