Chocolate Chip Cookie Recipe for Two
A quick and easy 15-minute start to finish chocolate chip cookie recipe for two people. This small-batch cookie recipe yields 2 to 3 cookies so perfect when you are craving cookies but don't want to make a big batch.
Let's say it is 10:00 pm at night and you have a massive chocolate chip cookie craving but you don't want to even think about baking an entire batch of 2 dozen cookies. I have the perfect solution for you -- the ultimate Chocolate Chip Cookie Recipe for two. This recipe makes 2 to 3 chocolate chip cookies which are absolutely perfect when you just want a couple of cookies.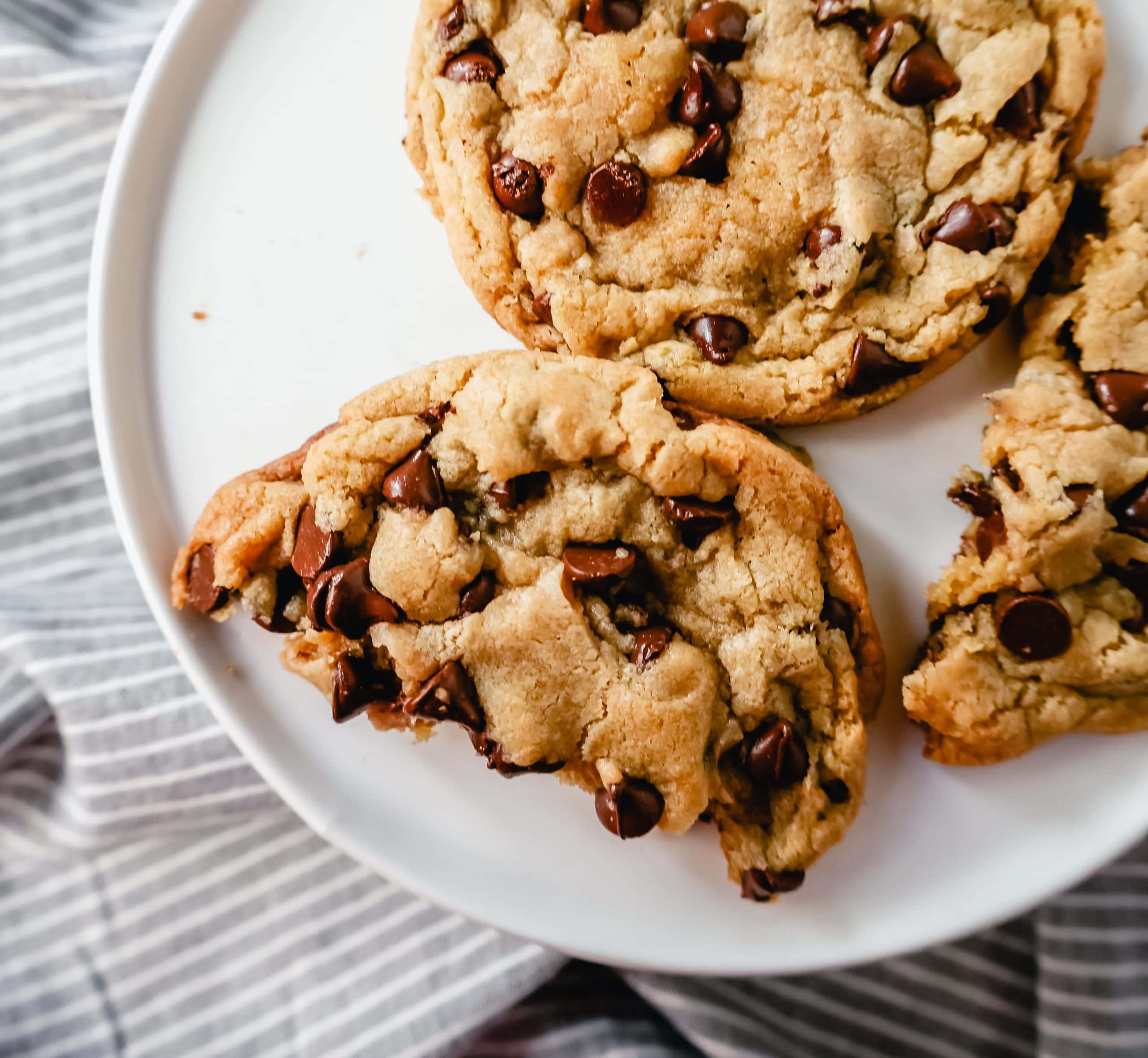 Now, this could be a single serving chocolate chip cookie recipe too because you may want two cookies and that is just fabulous! I just love that it is a small-batch chocolate chip cookie recipe and is literally made in 15 minutes start to finish!
This chocolate chip cookie recipe for two people is made with butter, brown sugar, sugar, egg yolk, vanilla, flour, baking soda, and chocolate chips. It is whipped up in one bowl and literally takes only a few minutes to throw in the ingredients. It makes warm, chewy chocolate chip cookies with crisp edges and lots of chocolate!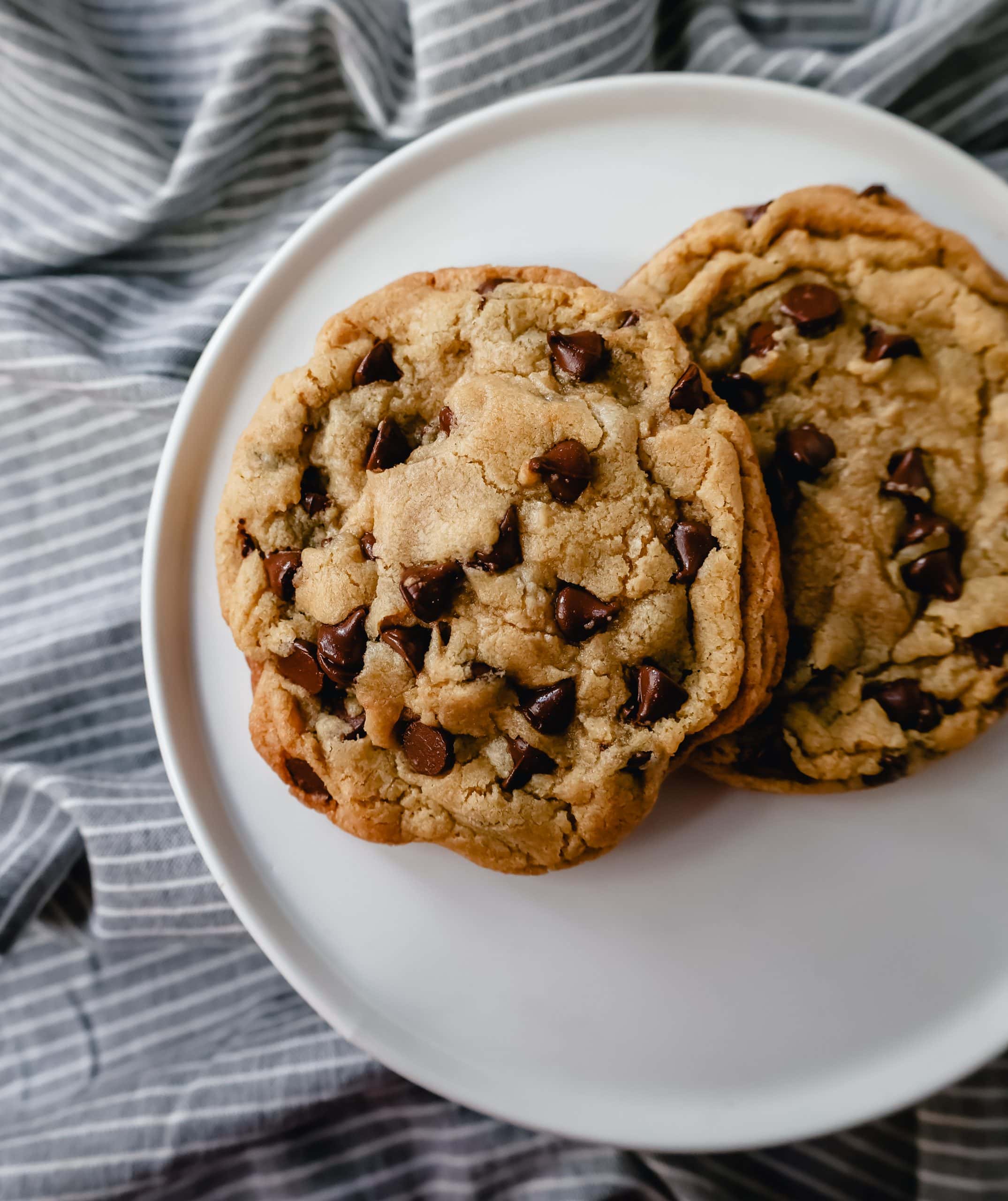 Last night after date night, I came home and my husband and I were craving some chocolate chip cookies. I didn't want to go through the hassle of making an entire batch so I just whipped up this small batch and he was so surprised how fast we could make homemade single-serving chocolate chip cookies.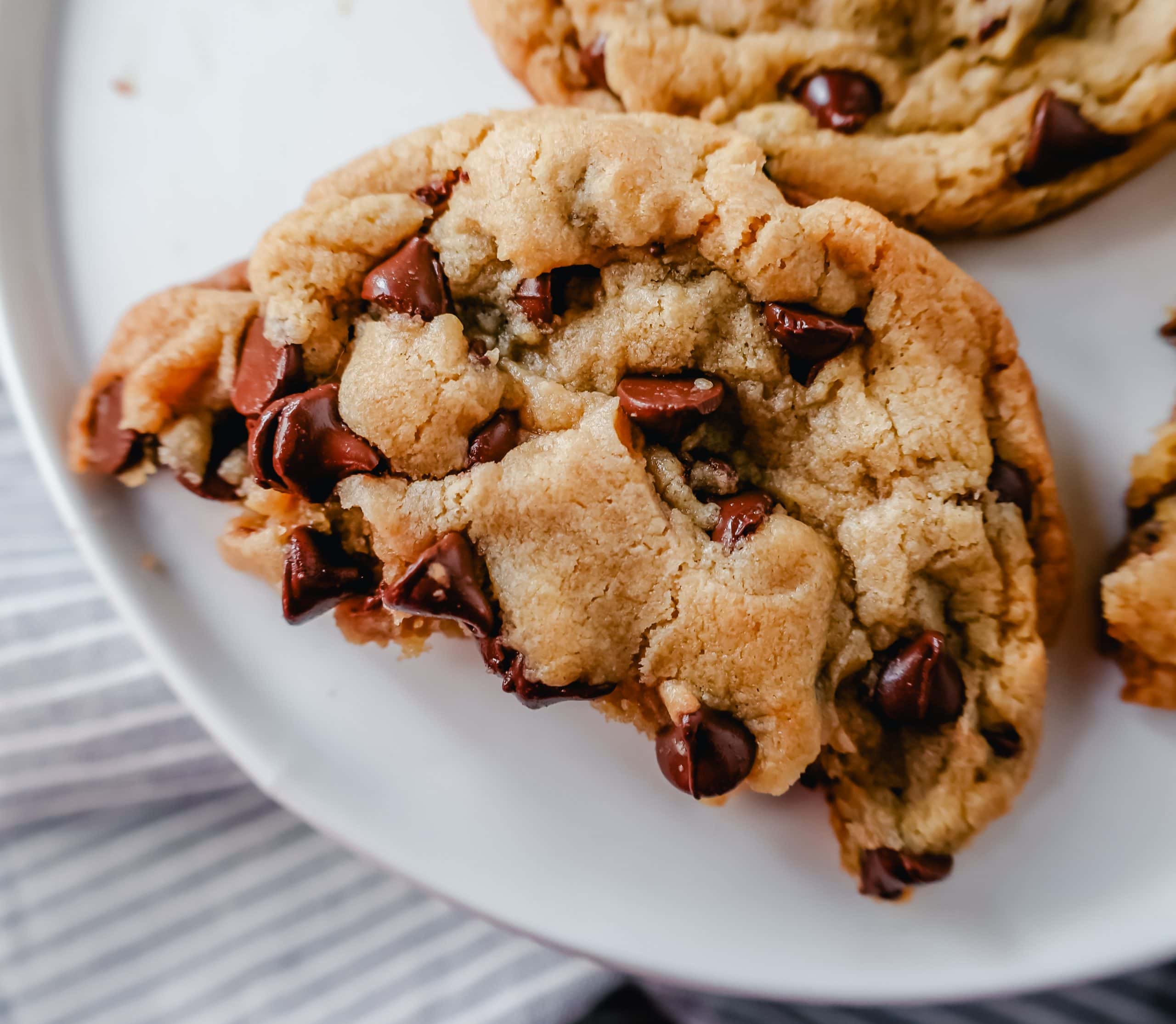 How to make the Best Chocolate Chip Cookie Recipe for Two Servings:
Start by melting butter in the microwave -- just until barely melted. You don't want it to be boiling so I suggest about 30 seconds. Stir in brown sugar, and sugar and mix well until completely combined and smooth. This is an important step as you want the warm butter to dissolve the sugars so take your time with this step.
Add in one egg yolk and vanilla. Since this is a small recipe, we are only using an egg yolk instead of an entire egg. It helps to create a chewy texture.
Stir in flour and baking soda. If using salted butter, you don't have to add extra salt but if you are using unsalted butter, add a pinch of salt for flavor.
Fold in your favorite type of chocolate chips --- milk chocolate, semi-sweet chocolate, or dark chocolate or a combination. My favorite types of chocolate chips are Guittard and Ghirardelli. I also love to throw in some chunks of chocolate from the Trader Joe's Pound Plus Bar.
Bake just until lightly golden. Don't overbake as the cookies will continue to bake after being removed from the oven.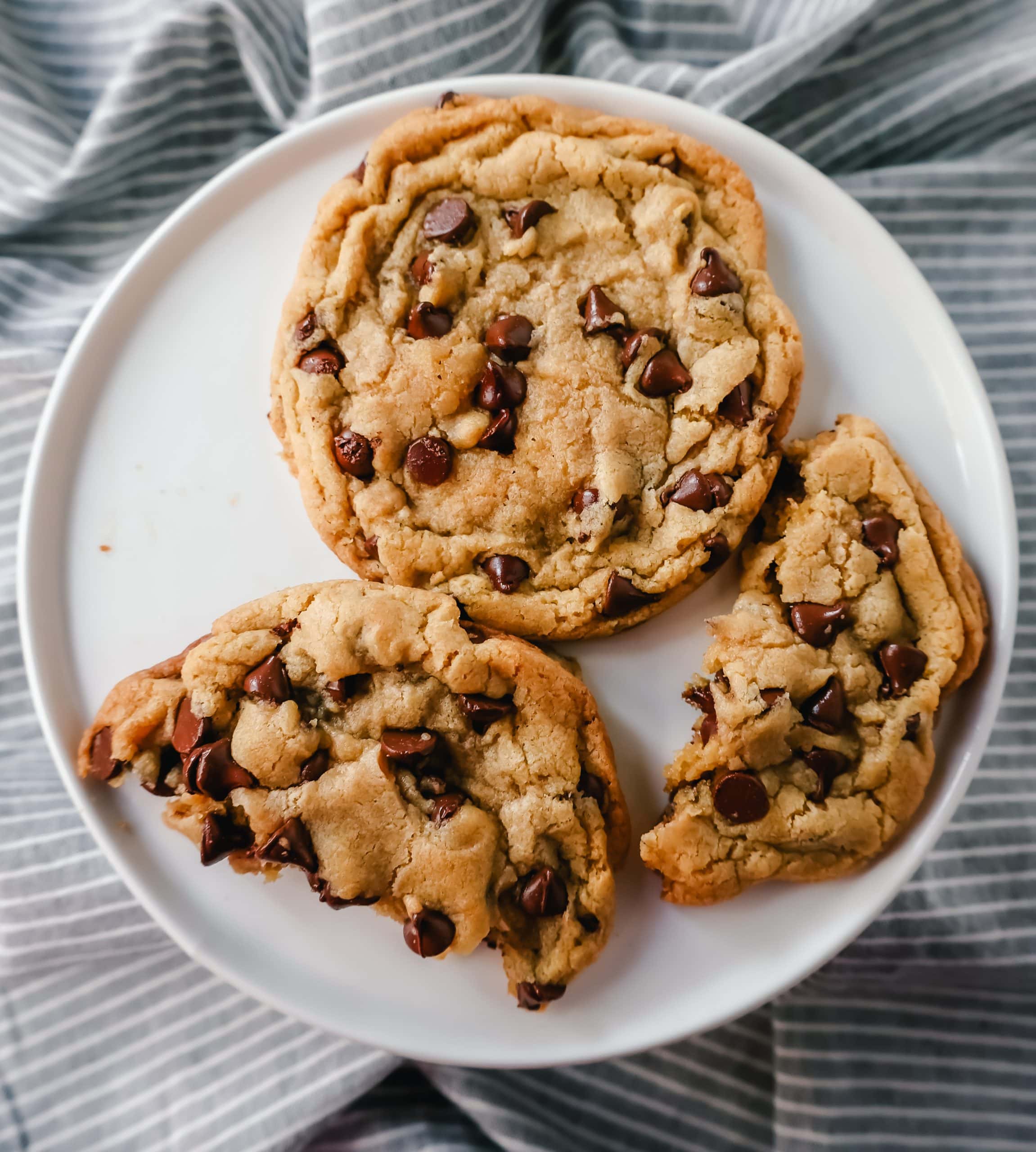 If you love chocolate chip cookies, check out these other recipes --
One Bowl Chocolate Chip Cookie Recipe
MJ's Saucepan Chocolate Chip Cookies