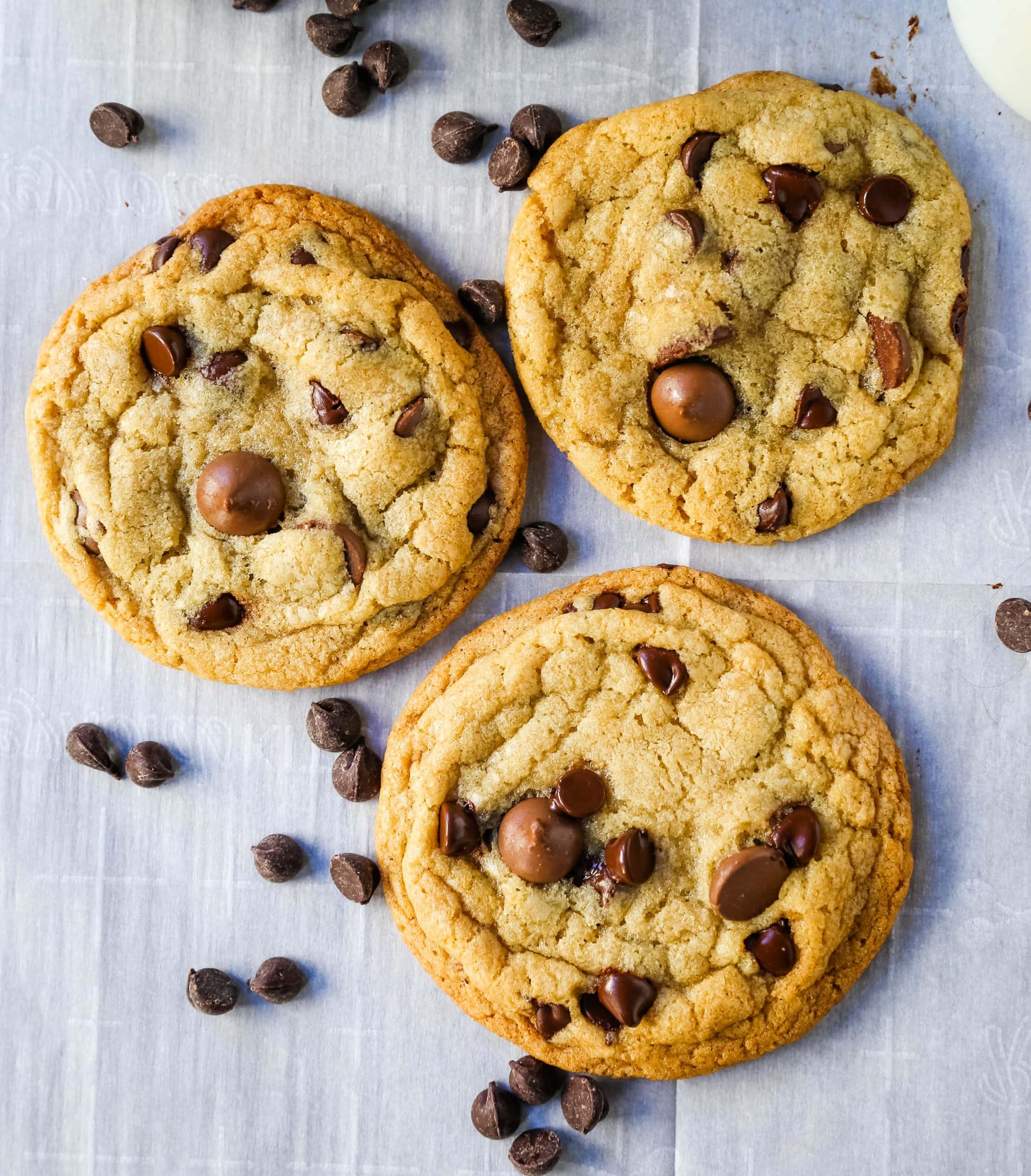 ONE BOWL CHOCOLATE CHIP COOKIE RECIPE
This is easiest chocolate chip cookie recipe ever! I had so many requests for quick and easy chocolate chip cookies that can be made in one bowl. No stand mixer or hand mixer required. All you need is one bowl and a spoon. This is perfect for kids in college or when you want to whip up cookies in a snap.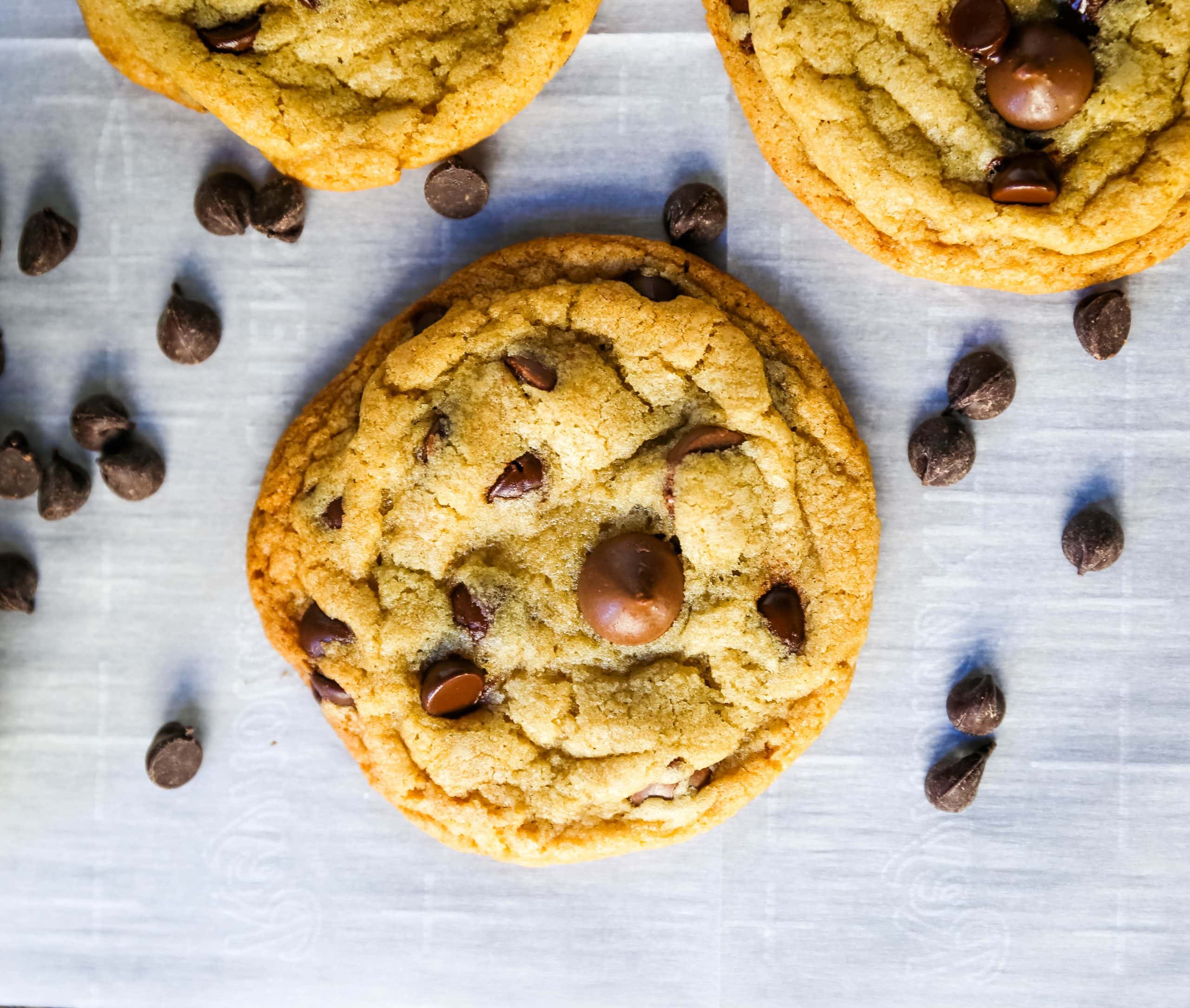 These cookies make the perfect chewy cookie with crisp edges. This one bowl cookie recipe calls for melted butter and a mix of brown sugar, which is responsible for the chewy center, and sugar, which gives it those perfect crisp edges. The warm, melted butter helps to make the sugars silky smooth.
I have found that people are pretty opinionated about their chocolate. Some people are team milk chocolate and some are team semi-sweet chocolate. I find that there is one way to please the masses -- use a mix of milk and dark chocolate. My favorite go to milk chocolate chips are from Guittard. My go to semi-sweet chocolate chips are Ghirardelli or chopped up dark chocolate bars. I love to use Trader Joe's Pound Plus Bars. They melt so beautifully in the cookies.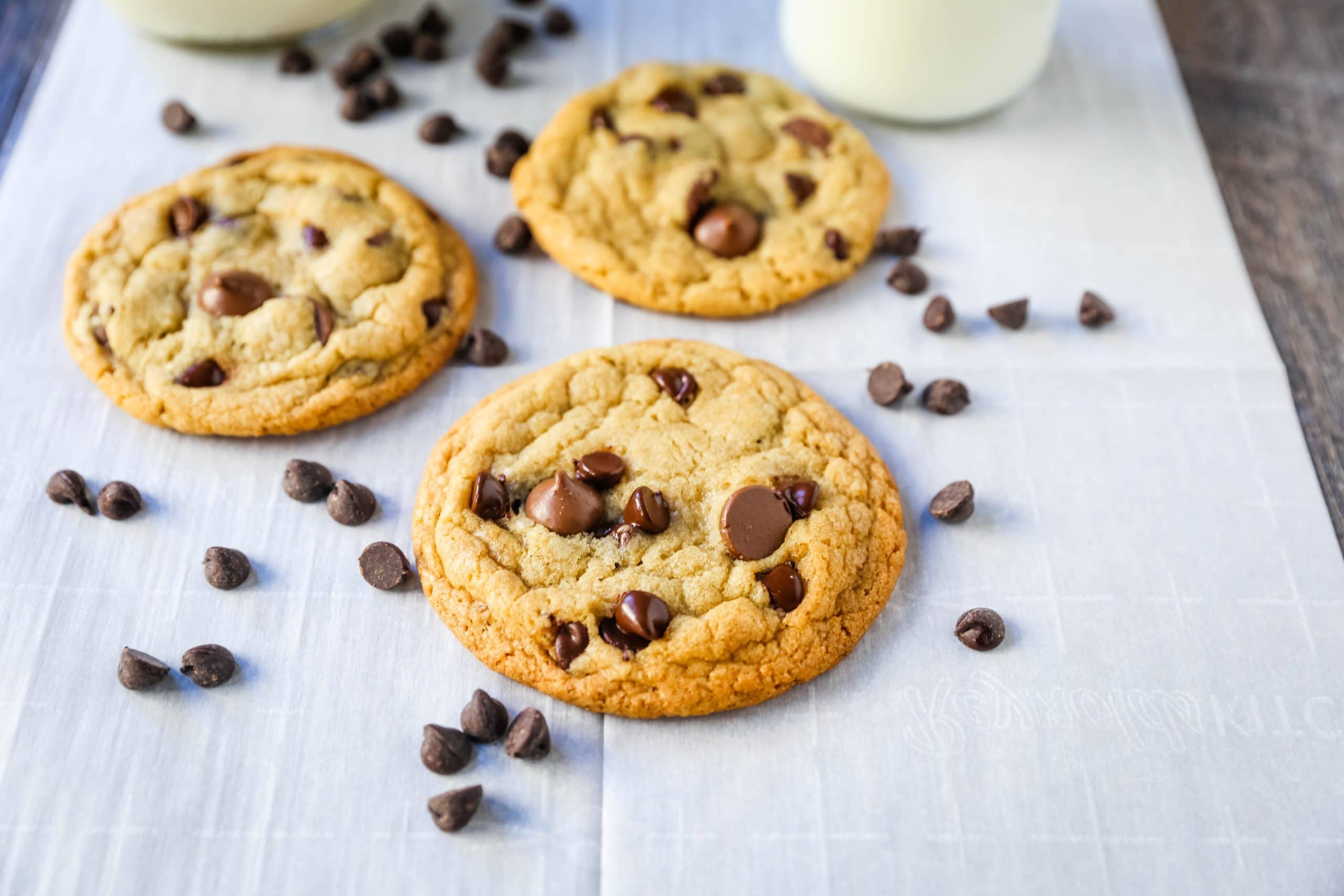 The key to make these absolutely perfect is to let the dough CHILL in the refrigerator for at least 30 minutes. Cookie dough just gets better the longer it is chilled. The dough develops rich toffee, caramel notes and doesn't spread as much once it hits the oven. If you were to bake the cookie dough right away, the cookies would turn out pretty flat.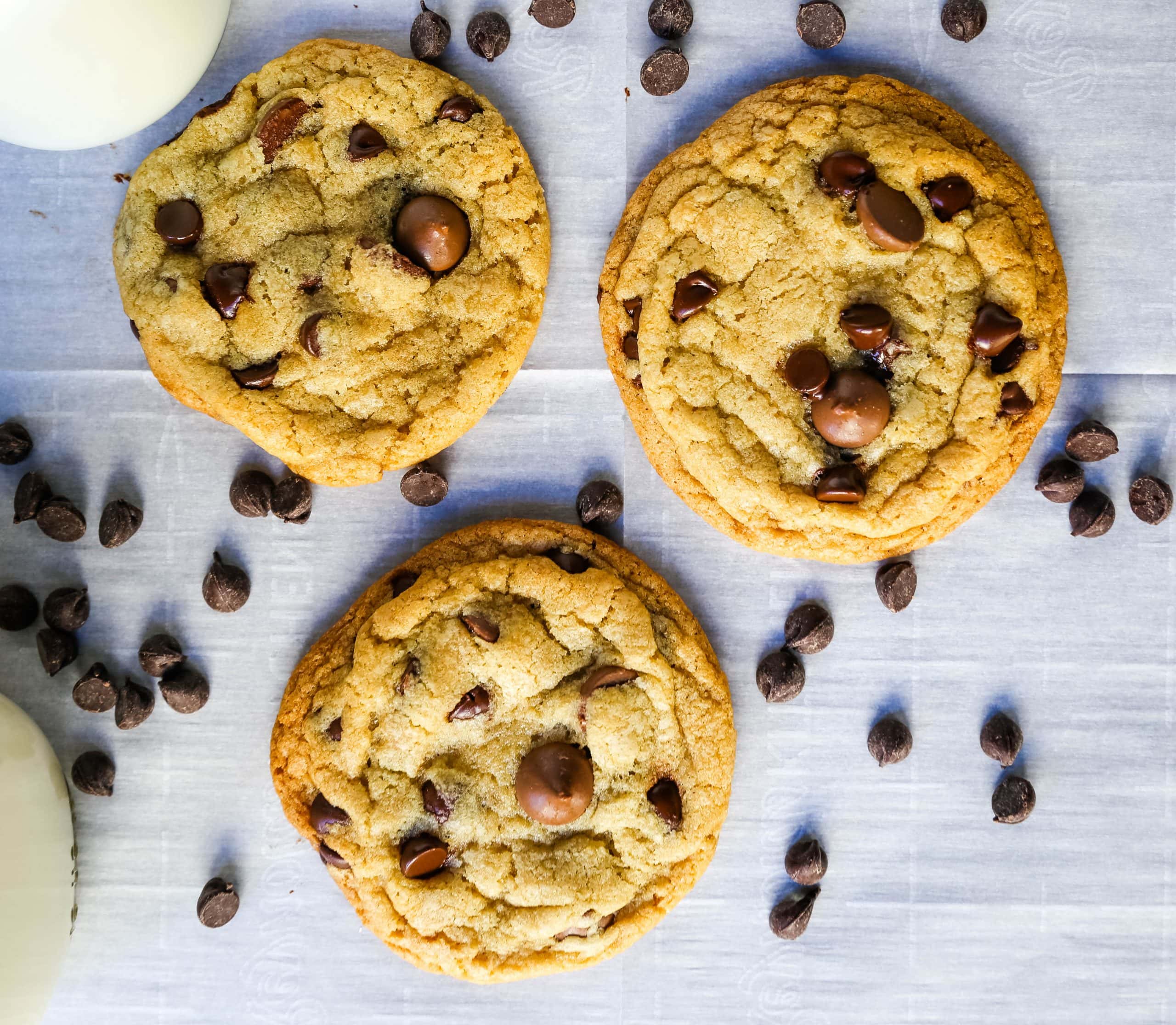 The chilling allows the cookie dough to harden and solidify. If time is on your side, let the dough chill for at least 24 hours. I have experimented over and over again and the cookies become so much better after 24 and 48-hour chilling time. Trust me on this one.
When baking these One Bowl Chocolate Chip Cookies, I love to use light-colored baking sheets. I don't suggest using dark-colored baking sheets as they attract heat and the bottoms of the cookies may end up burned.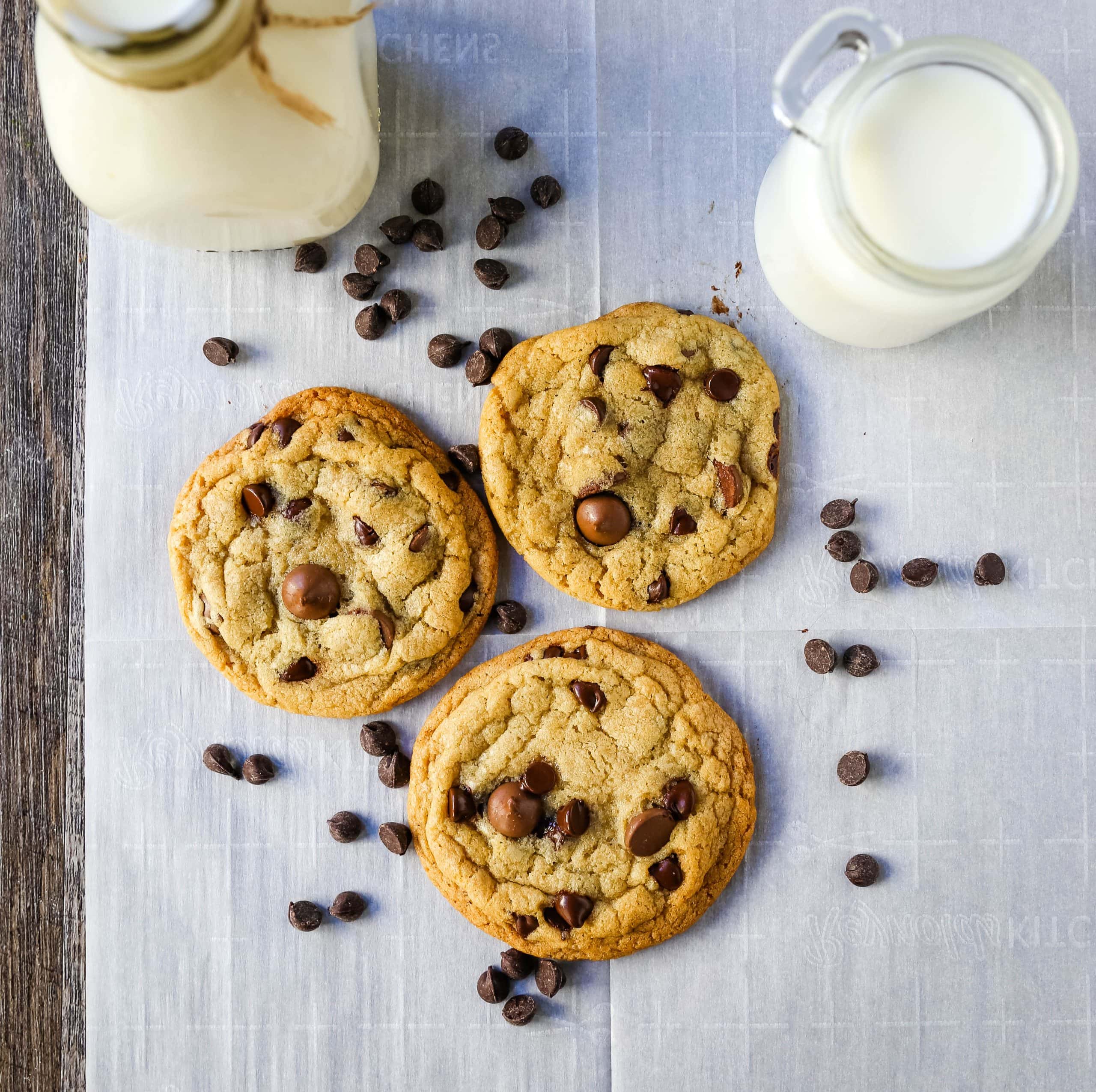 How to make the Best One Bowl Chocolate Chip Cookies:
Start by melting butter in the microwave in a microwave-safe bowl. If the butter is straight from the refrigerator, it will take about 30-40 seconds in the microwave.
Add the sugars while the butter is warm and whisk or stir with a wooden spoon. Stir until the butter and sugars are completely incorporated and smooth.
Add egg and vanilla and whisk until the mixture is silky smooth.
Add flour, baking soda, and salt and fold together just until mixed. Avoid over-mixing as it can produce too much gluten and create a tougher cookie. Our goal is a tender, chewy texture.
Fold in a mix of milk chocolate chips and semi-sweet chocolate chips. You can also chop up your favorite chocolate bars.
If you love Chocolate Chip Cookie recipes, check out these popular cookie recipes:
Levain Bakery Chocolate Chip Cookie Recipe
MJ's Saucepan Chocolate Chip Cookies
The Best Chocolate Chip Cookie Recipe