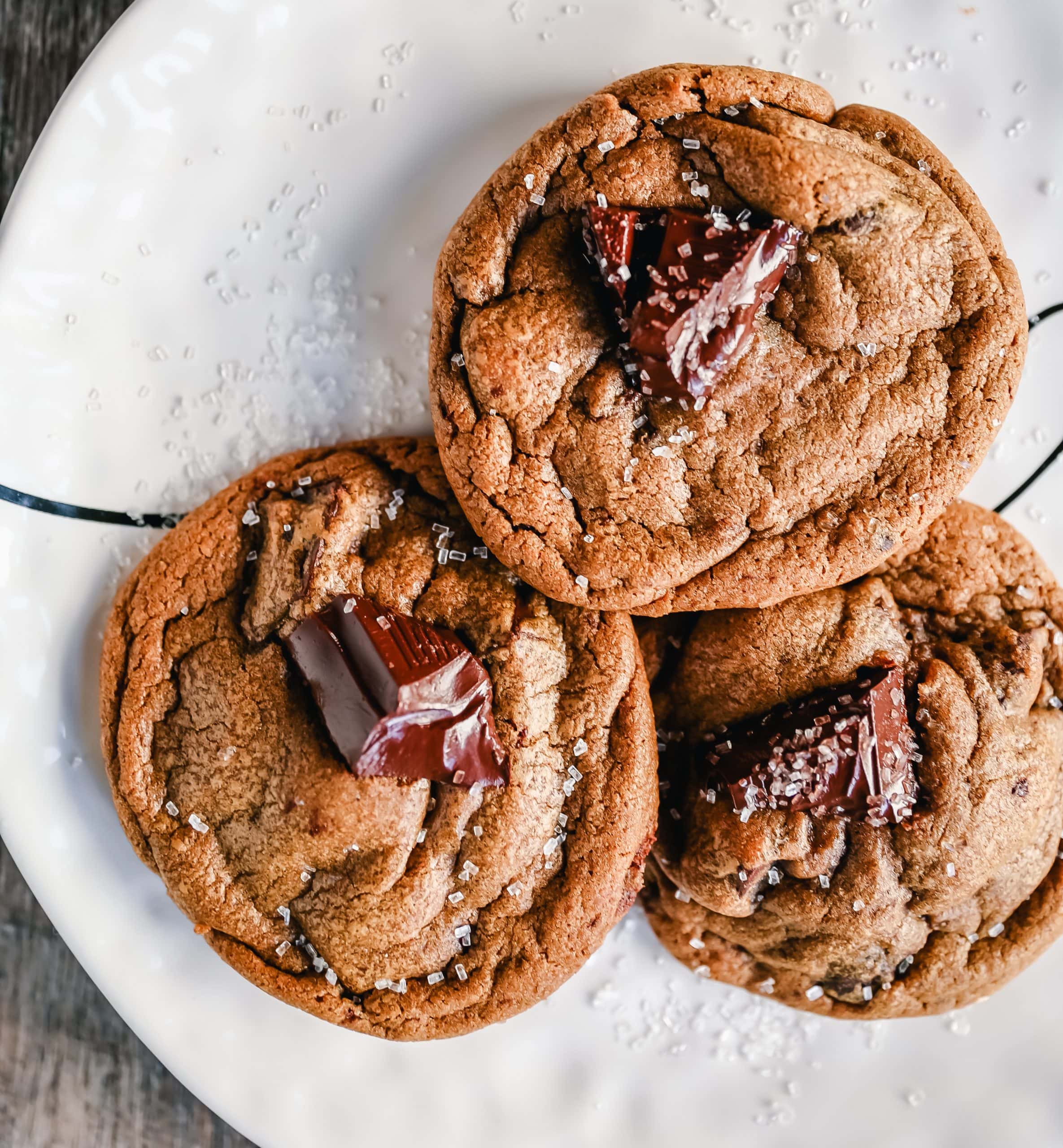 Chocolate Chunk Molasses Ginger Cookies
Spiced, chewy molasses ginger cookies with chocolate chunks. A sweet and spicy chocolate molasses ginger cookie perfect for the holidays!
We are two days away from Christmas and I am sneaking in one more holiday cookie recipe because these were too good to not share with all of you! Baking and Christmas are synonymous to me and I love baking cookies for my loved ones this time of year. My husband is always requesting my soft, chewy molasses cookies this time of year and I wanted to elevate them by adding dark chocolate chunks.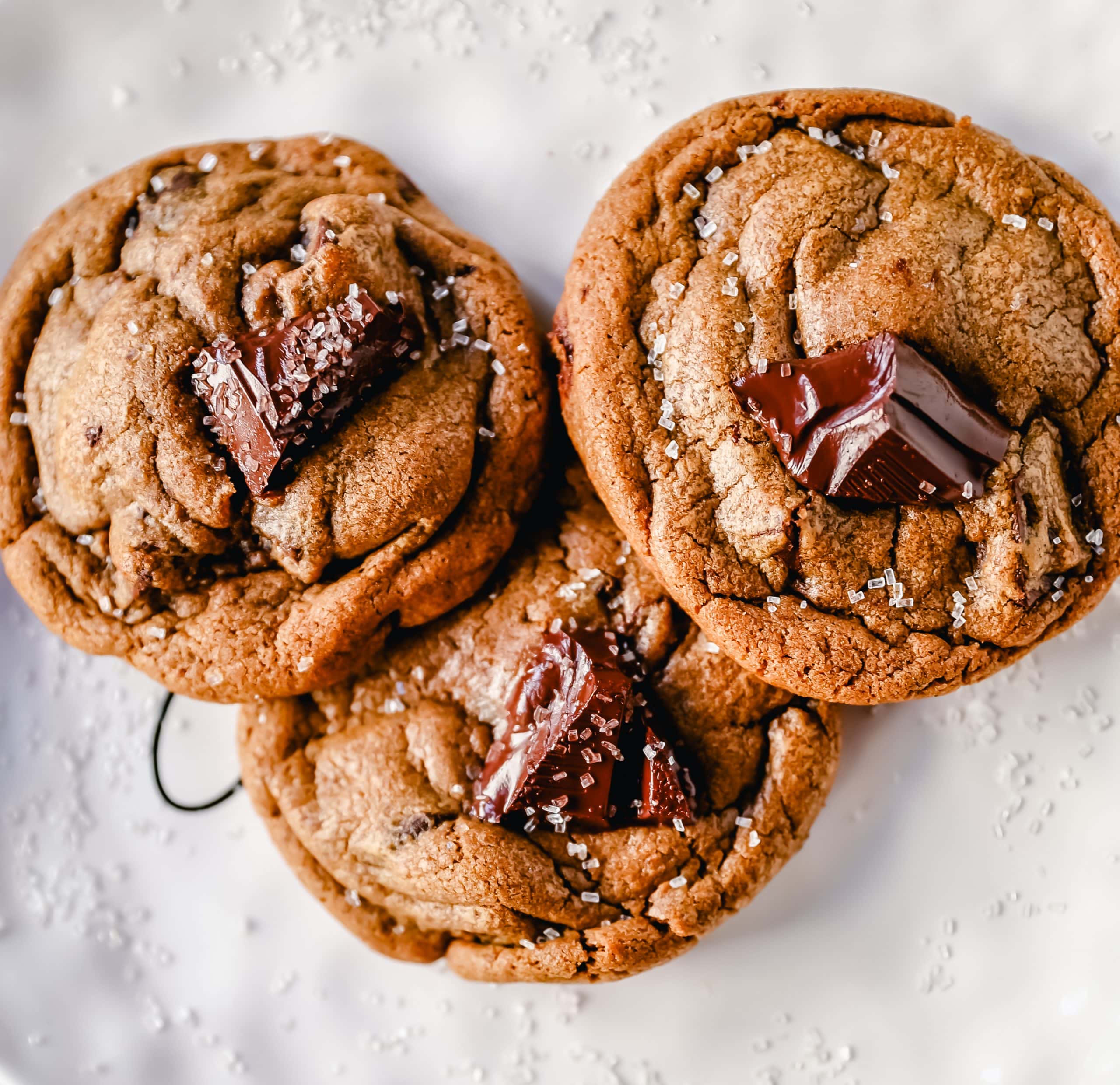 These Chocolate Chunk Molasses Ginger Cookies are full of spices -- cinnamon, cloves, ginger, and even cayenne pepper for a subtle spice. These cookies keep you on your toes because there are so many things going on! The spices bring so much warmth to the cookies and the chocolate brings a creamy richness.
Growing up, my Grandma and Grandpa lived up on Camelback Mountain in Phoenix. During the holidays, we would travel up the mountain to visit them, and my Grandma always had so many treats. We love going through her cabinets to find all of the goodies. I remember how she always had gingersnaps and even though I loved the flavor, I wanted them to be soft and chewy. The flavor always reminds me of the holidays!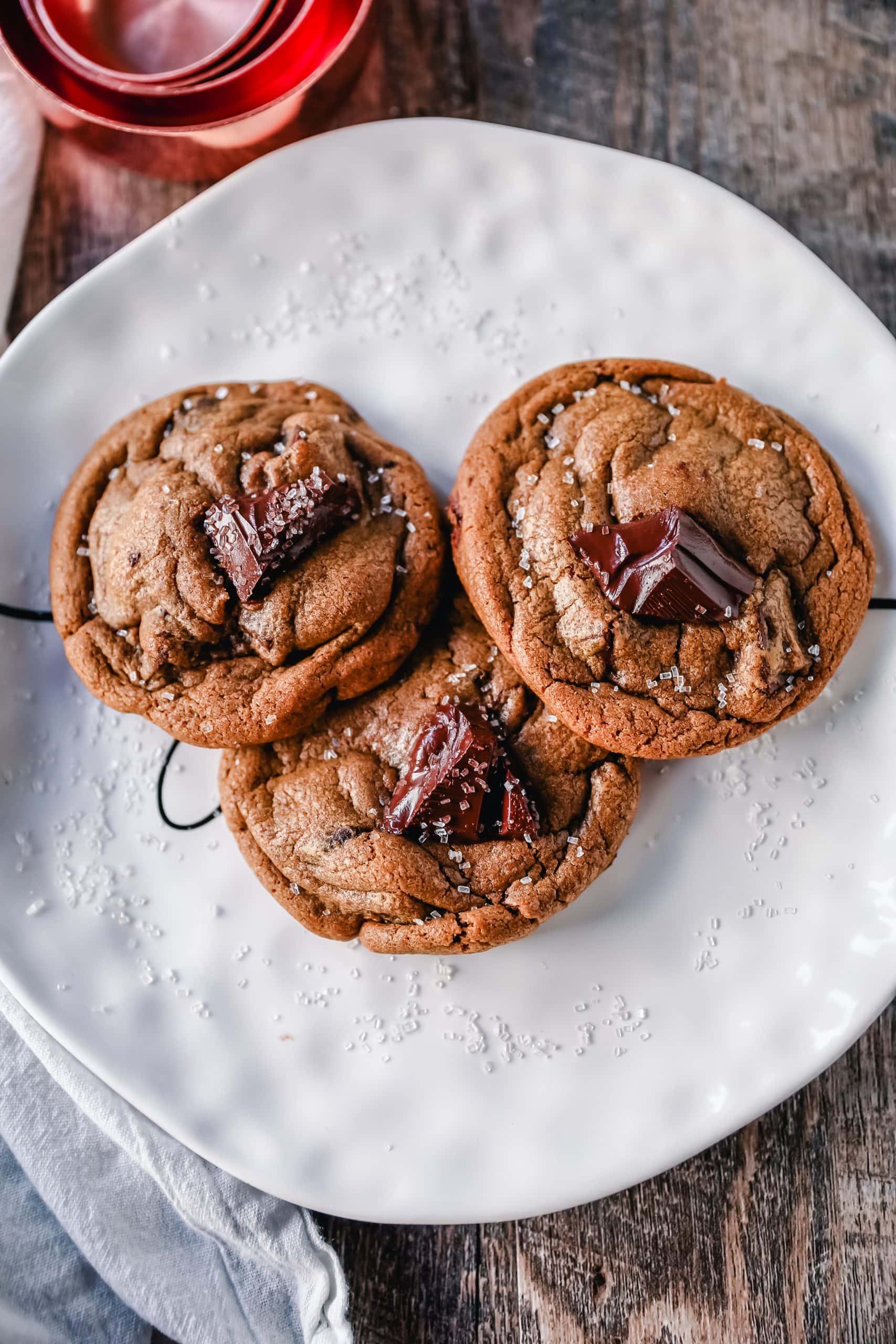 So fast forward to years later and my dear friend shared her famous soft and chewy gingersnap cookie recipe -- Grandma's Geri's Soft Molasses Cookies. We have been hooked on them ever since!
These Chocolate Chunk Molasses Cookies are the perfect addition to your holiday cookie plates. Whenever I create Christmas Cookie Boxes, I always include a soft, chewy molasses cookie. Nothing tastes more holiday than that!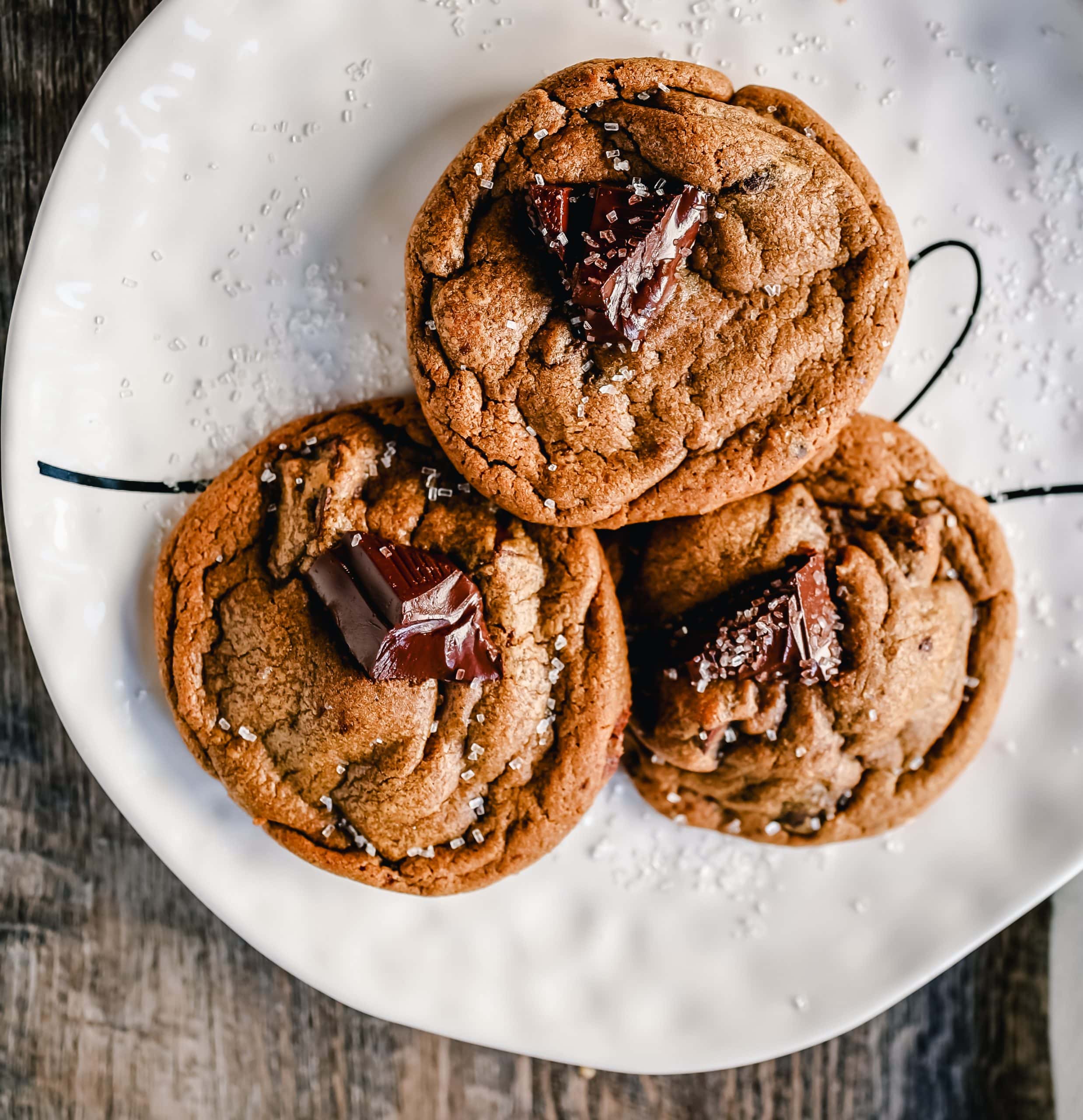 How to make Chocolate Molasses Ginger Cookies:
Start by creaming together butter and sugar until light and fluffy, about 4 minutes. This ensures a smooth, creamy texture so take the time to fully beat the sugar into the butter. Add egg and vanilla and mix for 1 more minute.
Fold in molasses, flour, baking powder, baking soda, salt, and spices. Once you add the flour, don't over-mix or it will create gluten strands and we want a tender cookie.
Fold in semi-sweet or dark chocolate chunks. I prefer to use chopped chocolate bars since they melt so much better than chocolate chips. We want the chocolate to spread a little throughout the cookie.
Bake just until the edges start to turn a light golden color. Don't over-bake these cookies. You want them to be soft and they will continue to bake after removed from the oven. Let them set up for 5-10 minutes before removing from the cookie sheet.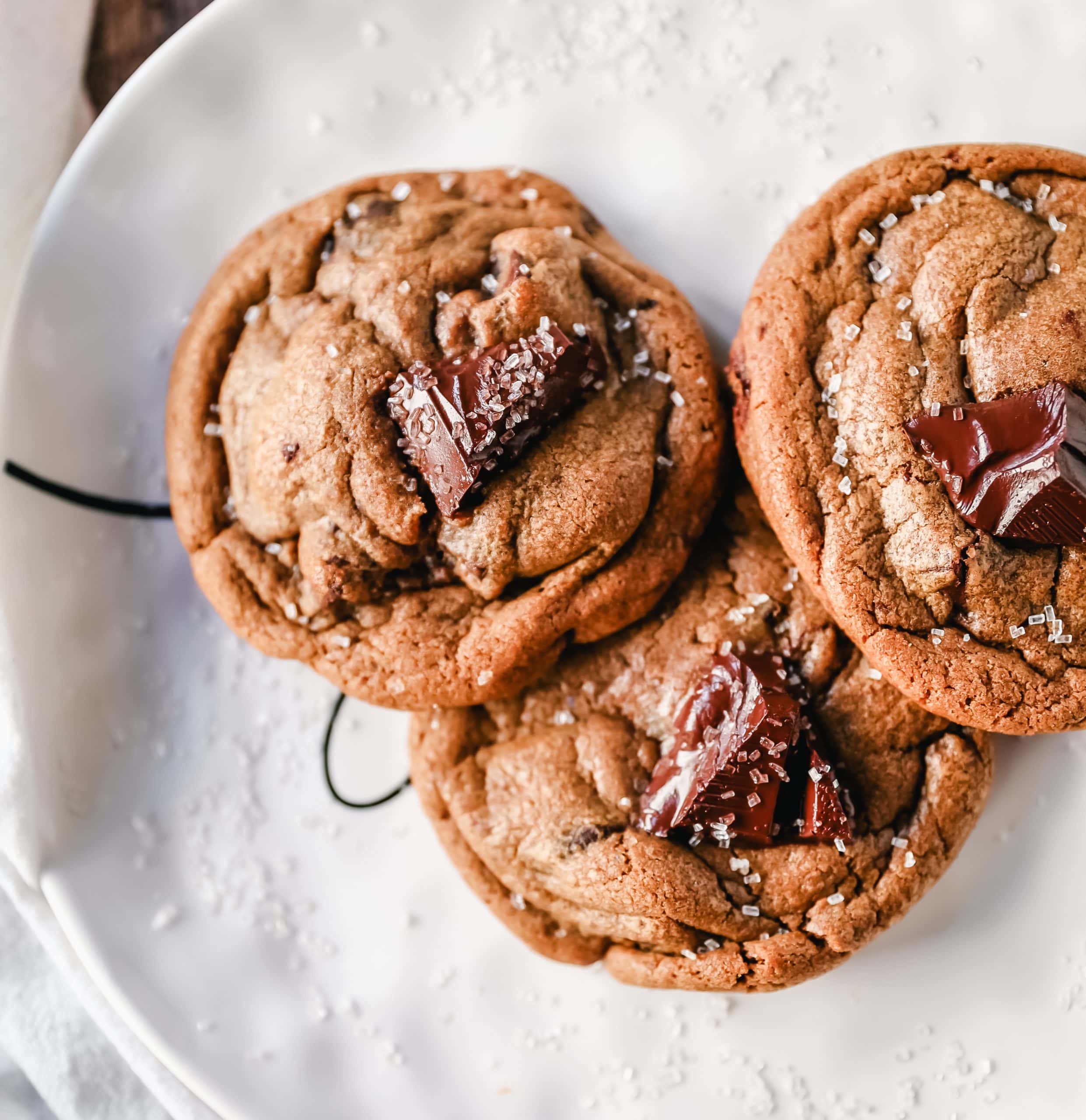 Here are some of my favorite baking tools: