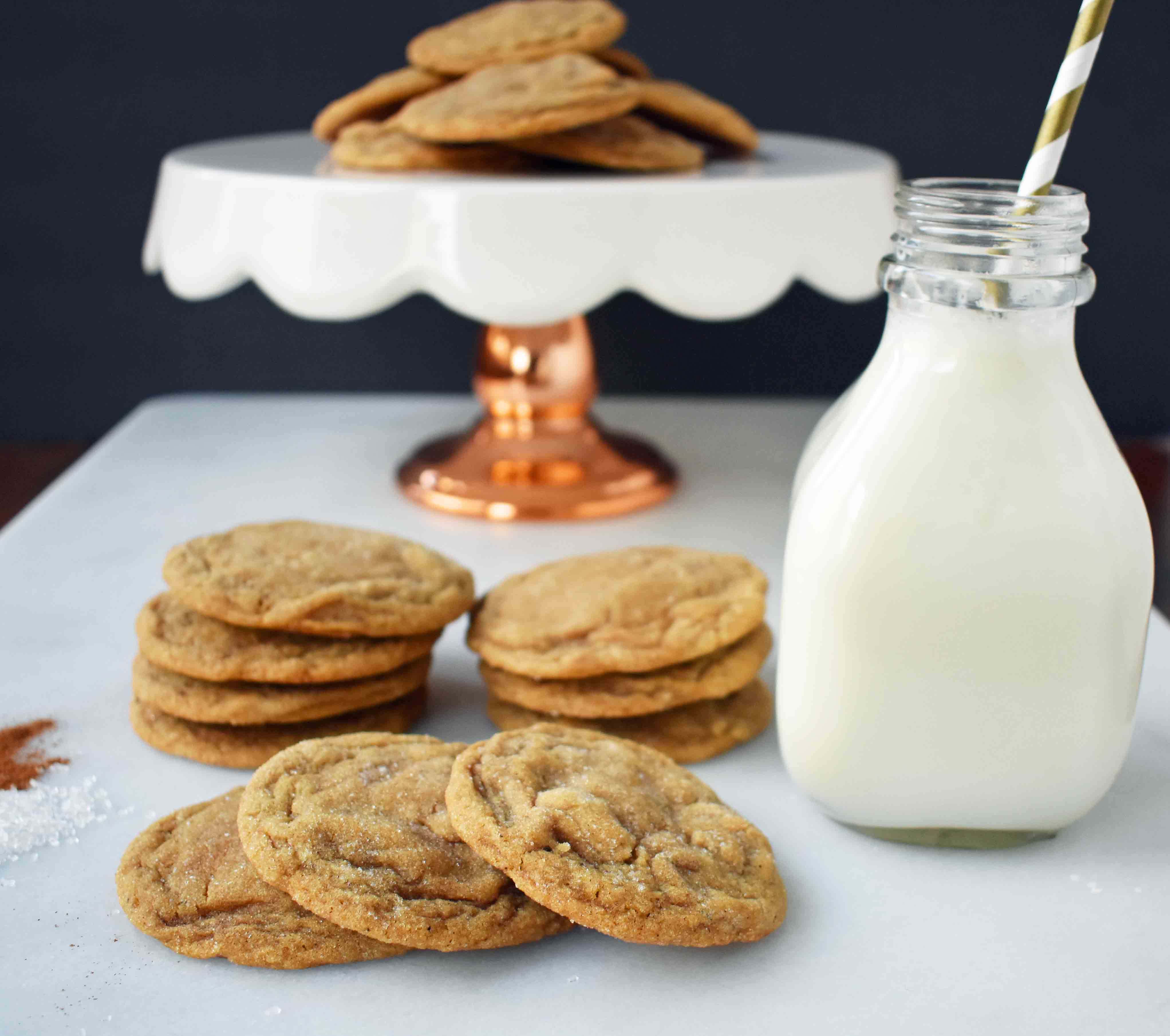 The Best Gingersnaps Cookies are soft chewy with a touch of spice. 
Grandma Geri's Gingersnaps have quite the following and for good reason. My dear friend, Lisa, is famous for her gingersnaps and I was lucky enough to score the recipe for these coveted cookies.
These gingersnaps are soft in the center and slightly crispy on the edges. They are full of spices and are far from being "one note" gingersnaps.  The cinnamon, ginger, and cloves bring warmth to the cookie and there is even a secret ingredient….cayenne pepper! Trust me…it's a game changer.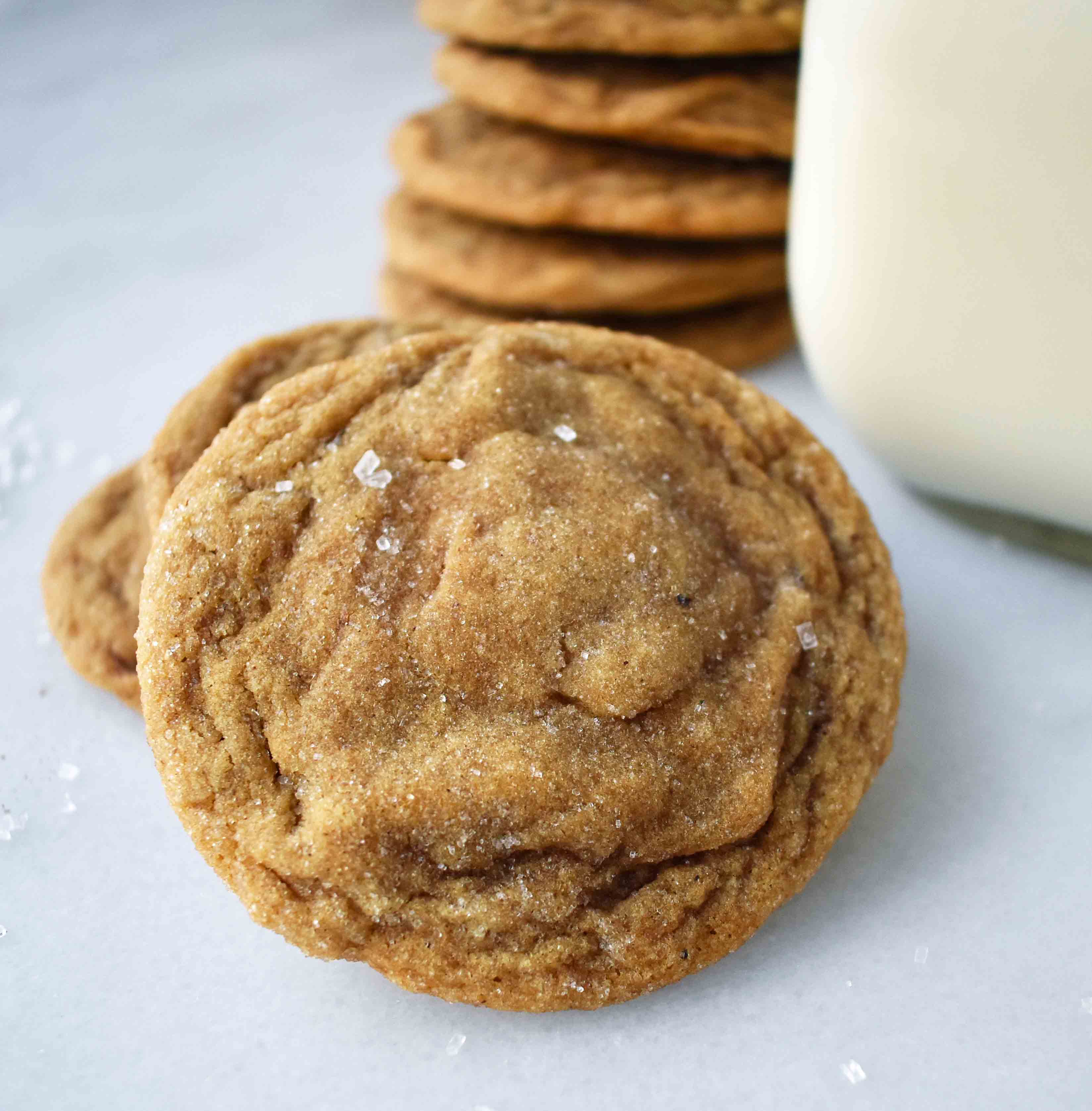 I am not a picky eater. However, when I was a kid, I didn't understand why anyone in the world liked gingersnaps. The only ones I knew were the hard ones straight from a package that I would find in Grandma's cabinet. It wasn't until I ate homemade ones that I became hooked! I realized that gingersnaps don't have to be hard and crunchy, where you literally fear that you may break a tooth biting into one.
Geri's Gingersnaps are the perfect balance of soft in the middle and crispy on the edges. I have made a lot of gingersnap recipes in my days and this recipe is hands down the very best! These are the best gingersnaps cookies!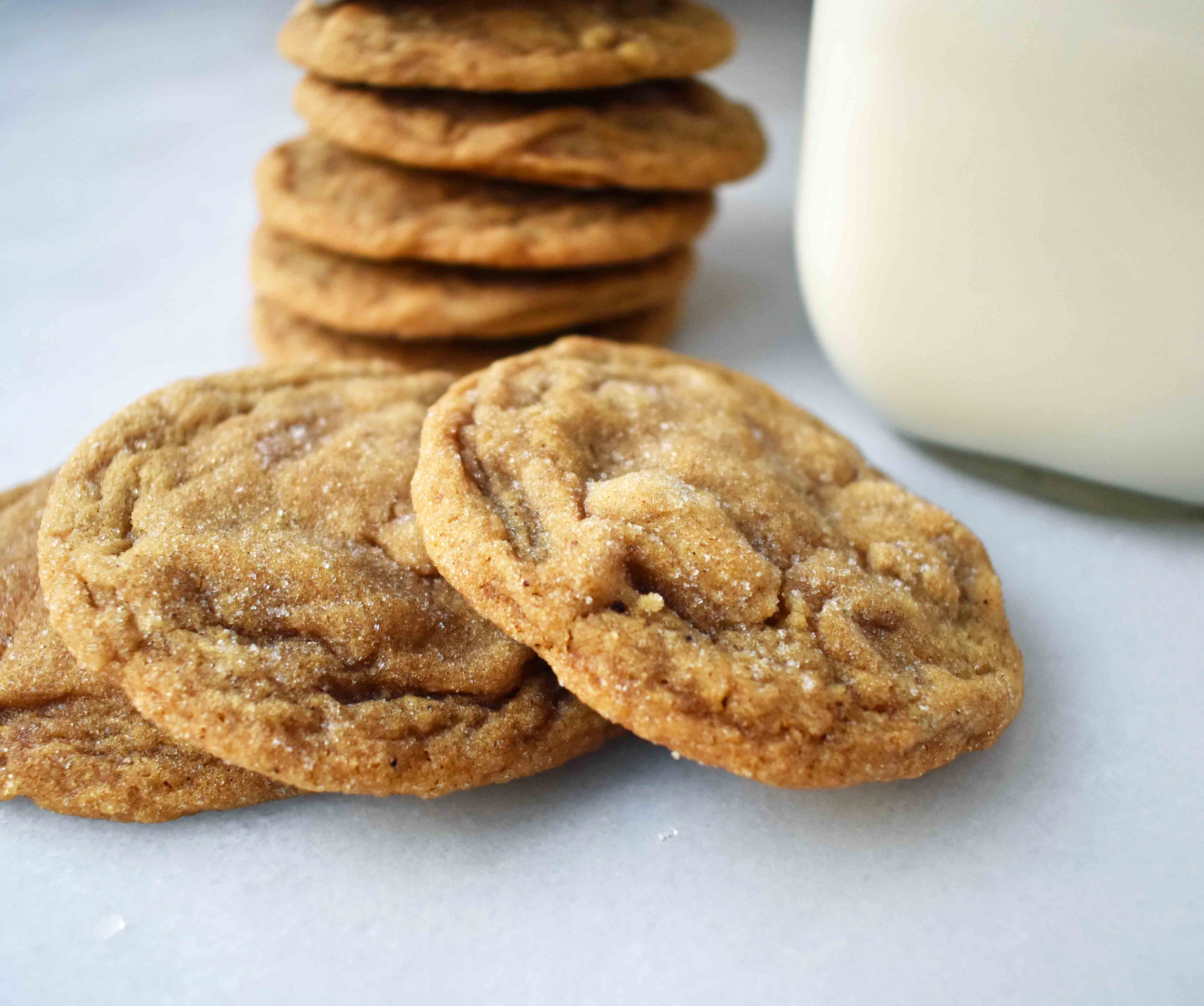 So grab a big cold glass of milk, a cozy blanket, and eat a big plate of these gingersnaps while watching a Hallmark Christmas movie. Share the LOVE with your friends by pinning the image below. xo
Grandma Geri's Gingersnaps
Grandma Geri's Famous Gingersnaps with a secret ingredient.
Author:
Melissa Stadler, Modern Honey
Ingredients
1½ cups (3 sticks) Cold Butter, cut into cubes
2 cups Sugar
2 Eggs
½ cup Molasses
4 cups Flour
2 teaspoons Baking Soda
1 teaspoon Baking Powder
½ teaspoon Salt
2 teaspoons Cinnamon
2½ teaspoons Ginger
2 teaspoons Cloves
½ teaspoon Cayenne Pepper
Sugar
Instructions
Preheat oven to 350 degrees.
In large mixing bowl, cream butter and sugar for 4 minutes until light and fluffy and pale in color.
Add eggs one at a time, mixing after each addition. Add molasses and mix well.
Add flour, baking soda, baking powder, salt, cinnamon, ginger, cloves, and cayenne pepper. Mix just until combined to avoid over-mixing the dough.
Place sugar into small bowl. Roll dough into small balls and roll into sugar, coating well.
Place on lined baking pan and bake for 12-15 minutes.
Happy Baking, my friends! xo