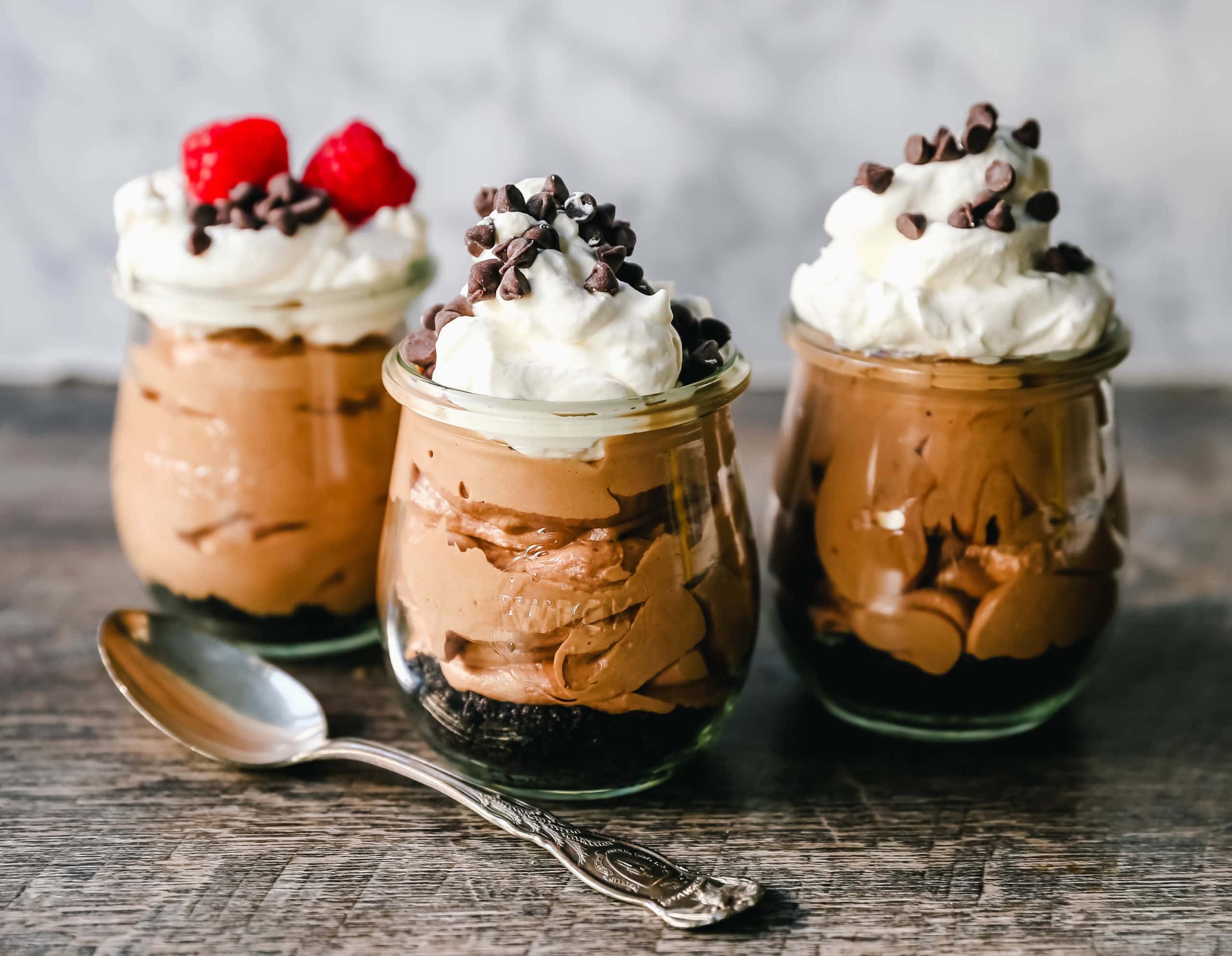 Chocolate Nutella Cheesecake Mousse
No-Bake 5-Minute Chocolate Nutella Mousse made with only four ingredients -- Nutella, cream cheese, heavy cream, and powdered sugar.
You have got to love quick and easy desserts that look fancy and complicated. This Chocolate Nutella Cheesecake Mousse can be made in 5 minutes and calls for only 4 ingredients. This is a rich, creamy, decadent mousse and is beyond easy!
Since Valentine's Day is coming up in 5 days and you may want a simple dessert to make, then this Nutella cheesecake mousse is the answer for you!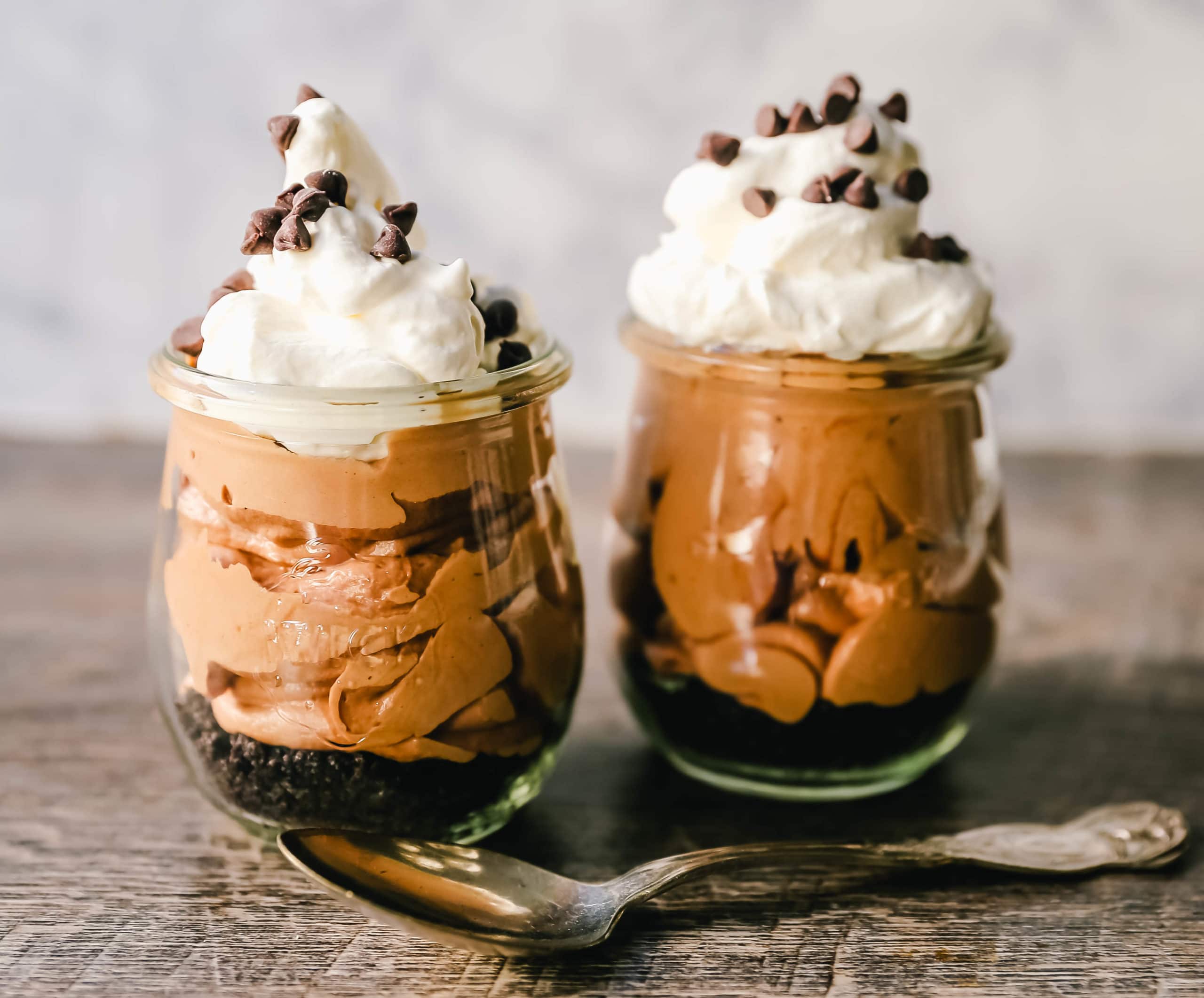 I recently helped out with a bridal shower and was asked to bring some desserts. I wanted to create mini desserts and decided to make this chocolate Nutella cheesecake mousse into individual servings. I layered an OREO crust, chocolate mousse filling, freshly whipped sweetened cream, and mini chocolate chips or chocolate curls. It was such a stunning dessert with minimal effort.
This Chocolate Nutella Cheesecake mousse is made with softened cream cheese, Nutella, heavy whipping cream, and powdered sugar. If you want extra Nutella flavor, you can add a dollop of the chocolate hazelnut spread on top of the mousse too.
You can eat this in a bowl by itself, make a gourmet pie, use it as a cake filling, or layer it to make a stunning dessert. The options are endless!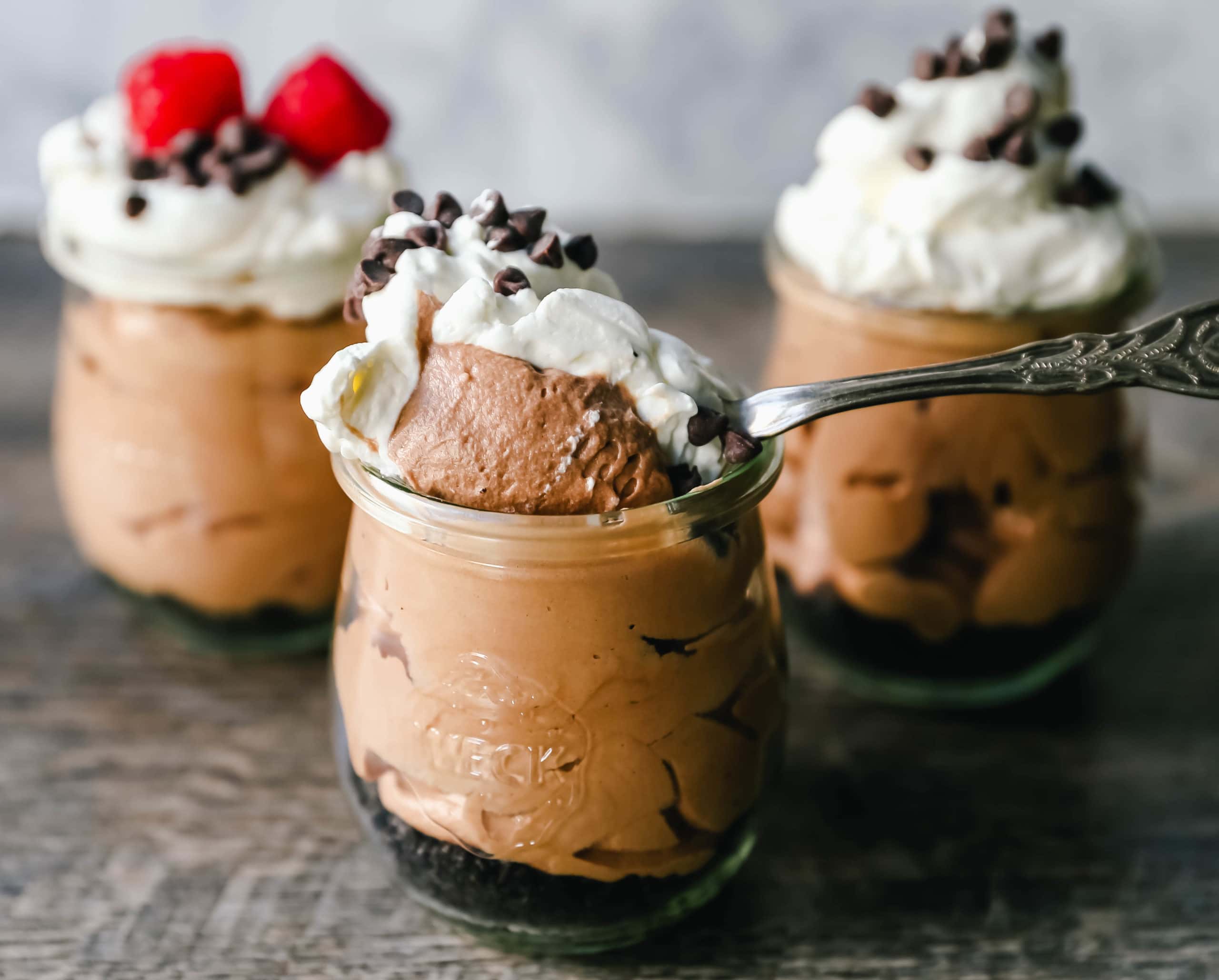 How to make the Best Chocolate Cheesecake Mousse:
Start by softening the cream cheese. This is the most important tip of all when making this homemade chocolate mousse. It needs to be soft enough to mix well into the Nutella. Learn from my experience! I made this one time with cold cream cheese and it never fully incorporated into the Nutella and left small pieces of cream cheese in the mousse.
Mix the softened cream cheese and Nutella until light and fluffy. Scrape the sides of the bowl to ensure it is completely mixed together.
In another bowl, whip the heavy cream until soft peaks form. Add the powdered sugar. Carefully fold the whipped cream into the Nutella cheesecake mixture. Keep folding it until no white streaks remain.
If you want to top the mousse with fresh whipped cream, whip another ½ cup of cream and sweeten it with powdered sugar.
Chill in the refrigerator until ready to serve. You want to keep it cold.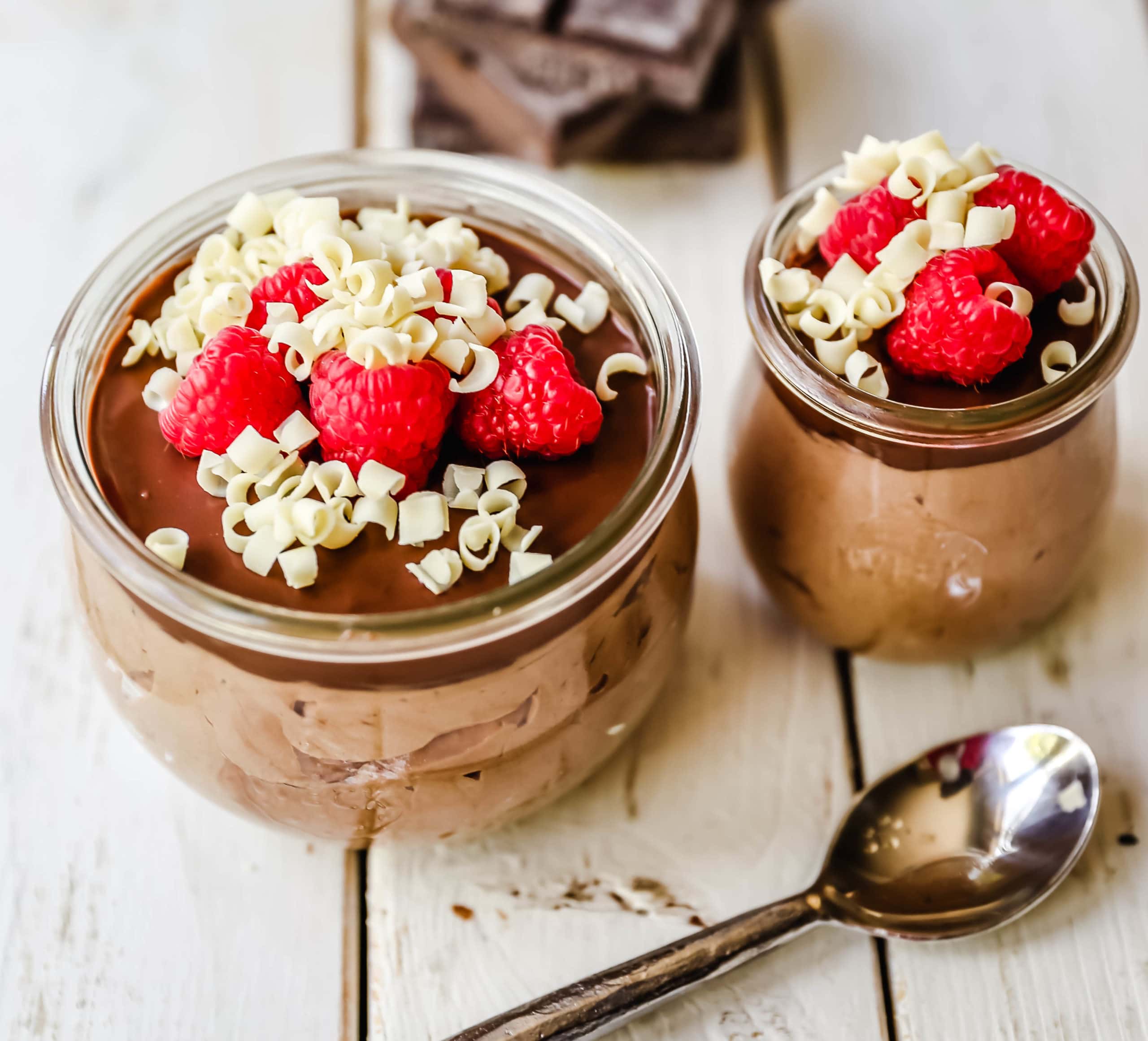 Here are more popular dessert recipes:
Chocolate Dessert Board
Creme Brulee
Vanilla Cheesecake