Snickerdoodle cookies with chocolate caramel squares and melted marshmallows
Chocolate Sea Salt Caramel S'mores
I love me some s'mores but I get bored really easily. No for real. I am all about changing it up and making life exciting in the s'mores department. We go camping every single year as a family and I am always trying to mix it up. My kids never know what I am going to pull out!
I created a Mexican Chocolate Sea Salt Caramel S'more that will knock your socks off.  It starts with my soft brown butter cinnamon sugar snickerdoodle as the base.  Homemade marshmallows literally melt in your mouth and are so much easier than you would ever imagine to make at home.  Then we took a Ghiradelli chocolate salted caramel square and topped it on a toasty handcrafted marshmallow. These Chocolate Sea Salt Caramel S'mores are unreal.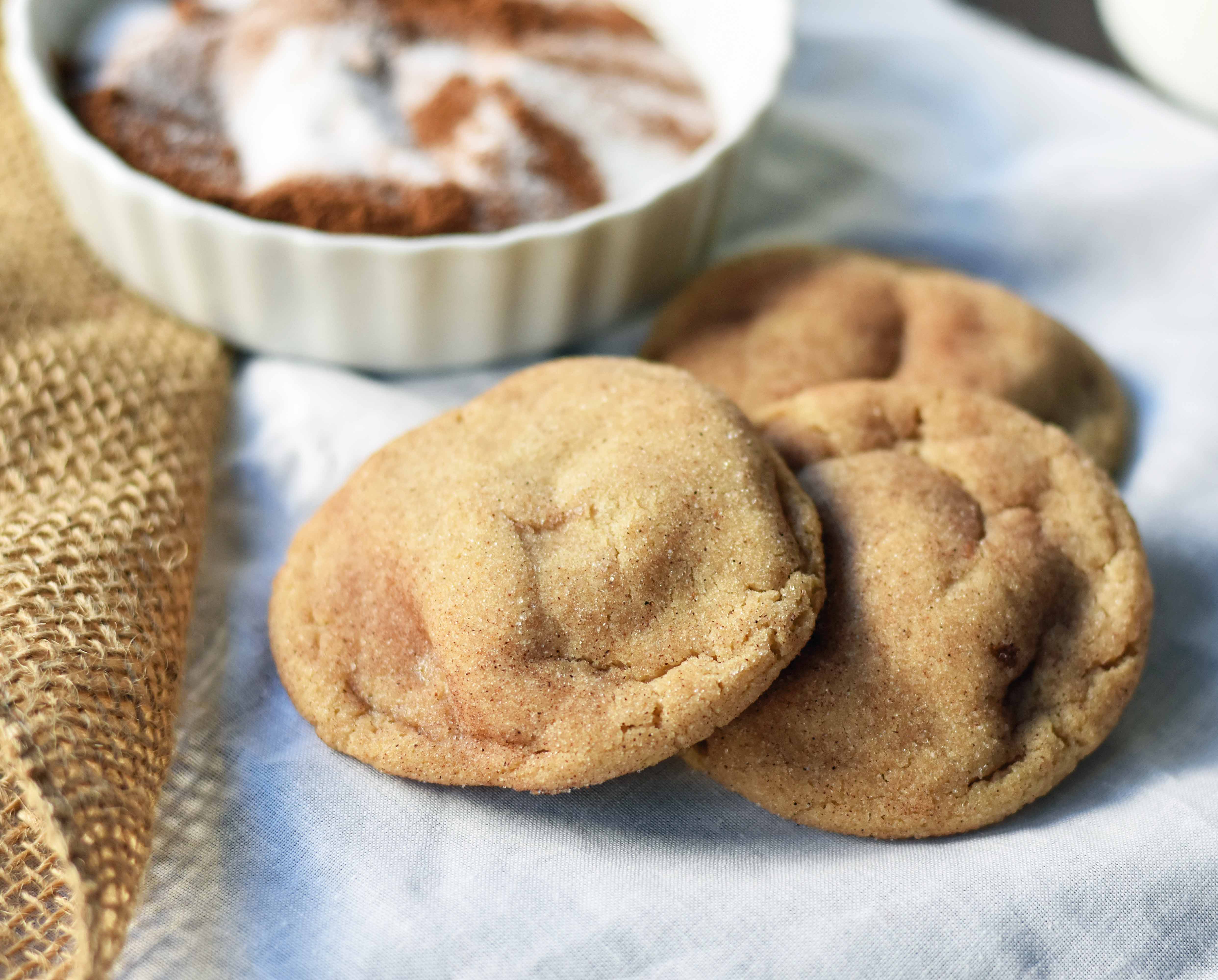 The brown butter snickerdoodle is a cinnamon sugar cookie which has caramel notes. It tastes like a soft and chewy Mexican dulce de leche cookie. Find the brown butter snickerdoodle recipe here.  Sprinkle the snickerdoodles with a touch of sea salt. It is perfectly paired with a Ghirardelli melty chocolate salted caramel square.  The soft, fluffy marshmallows are so perfectly creamy and so much easier than you can even imagine making homemade ones at home.
If you like your marshmallows toasty and golden, you can use a kitchen torch or put your oven on broil and toast for 1-2 minutes. Watch marshmallows carefully as they can go from toasty to burned in no time at all.
Click here for a super simple homemade marshmallows recipe that uses only 7 ingredients.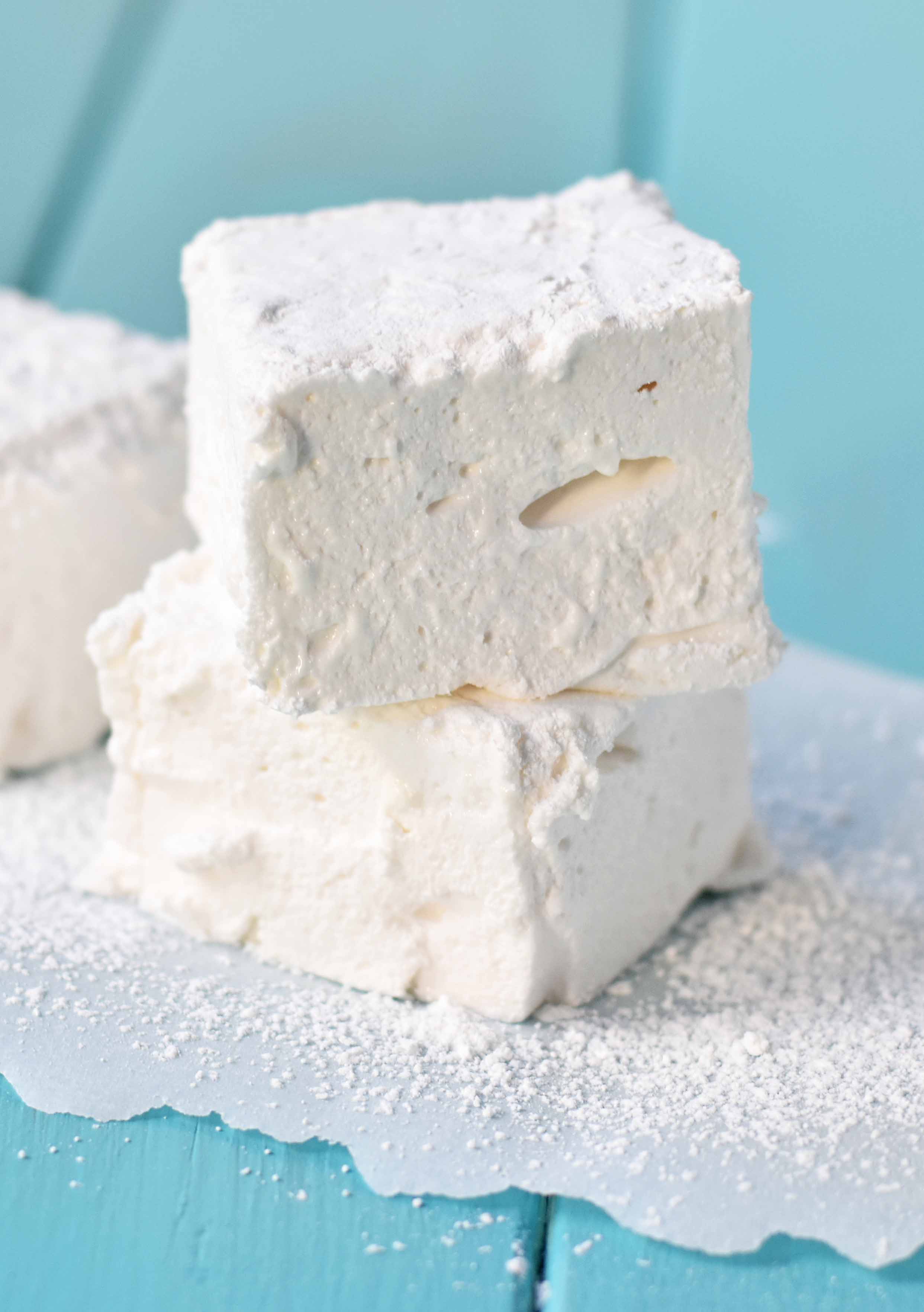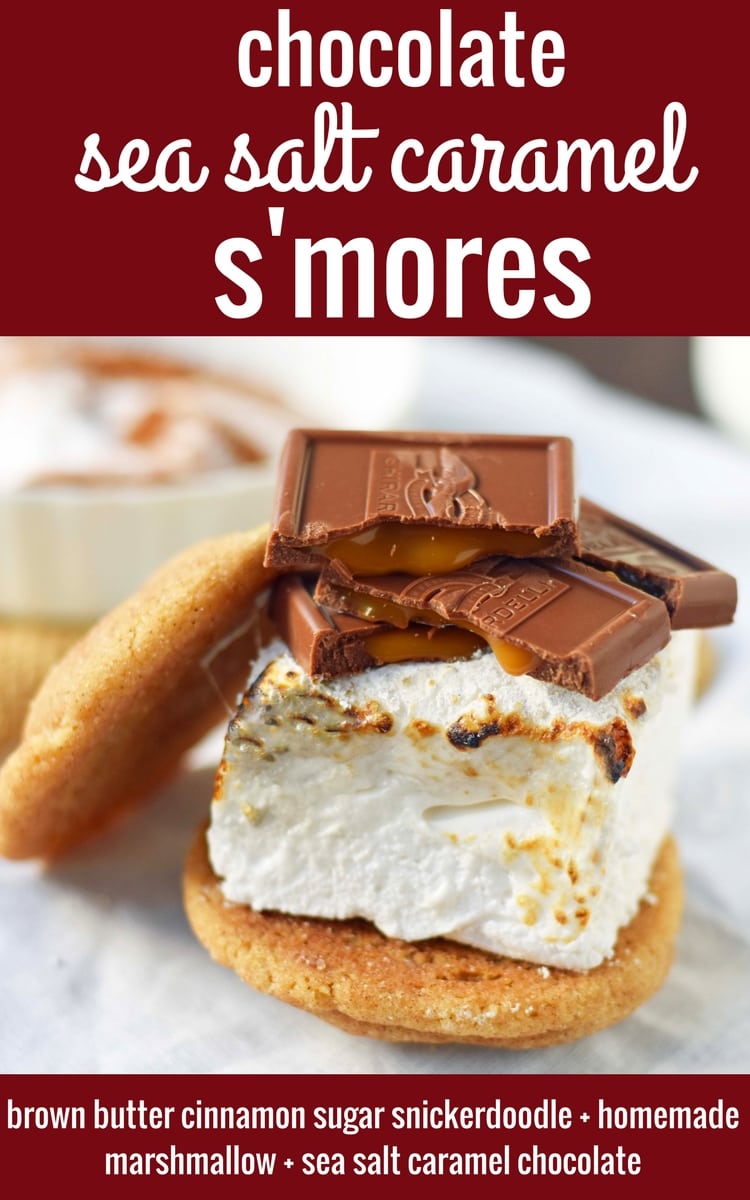 I can't wait to hear what you think about these Chocolate Sea Salt Caramel S'mores. Find me on instagram at modern_honey.