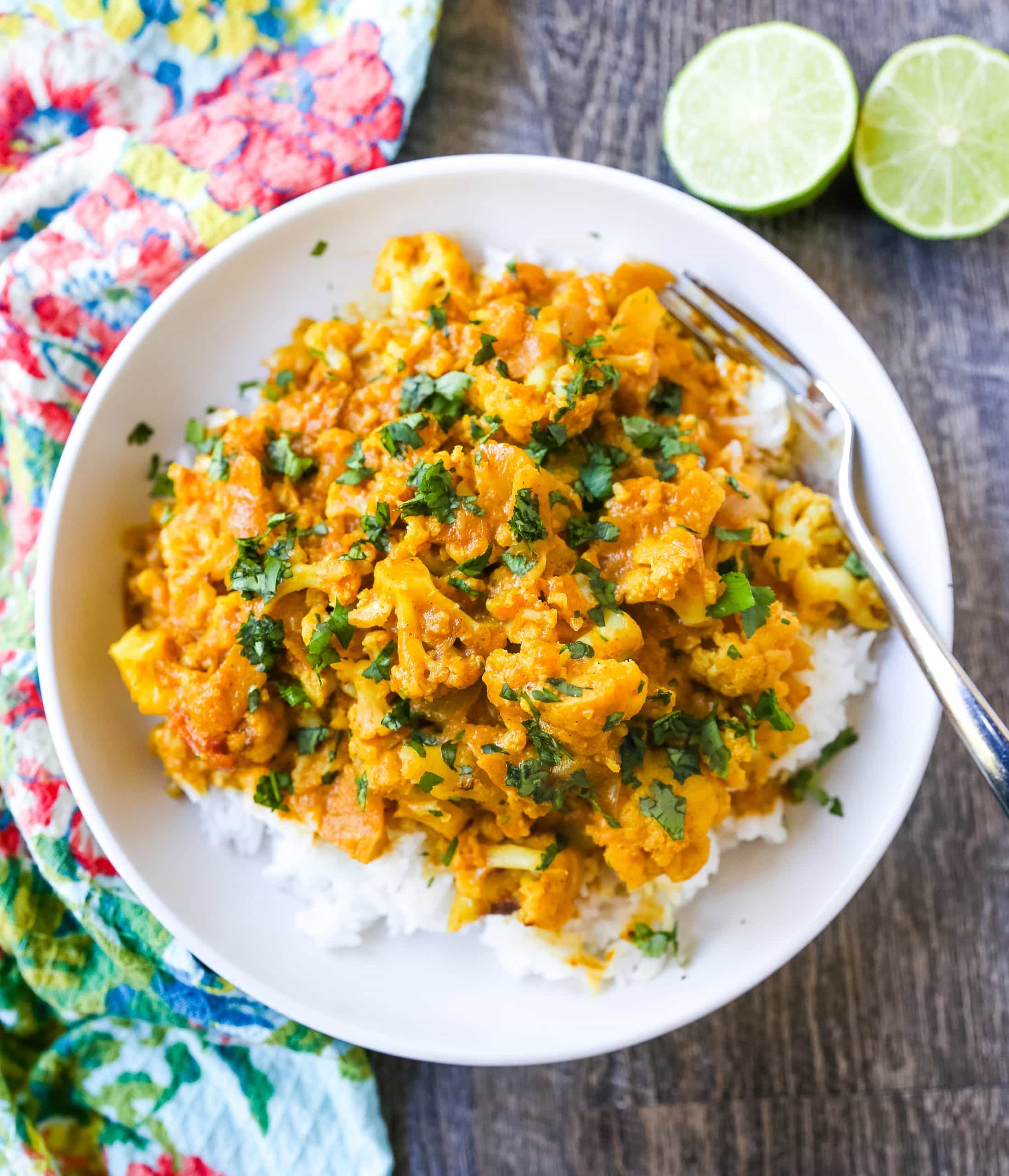 Coconut Cauliflower Curry
A rich coconut curry broth with onion, garlic, cauliflower, ginger, Indian spices in coconut milk. Flavorful vegan meal and you won't even miss the meat!
Hello, 2020. I am so happy to see you and say goodbye to 2019. We experienced a lot of trials but also witnessed so many miracles and blessings this past year. I call it a year of growth!
One of the things I will be working on this year will be bringing more vegetables into my diet. This week I will be introducing flavorful bowls that are gluten-free and filled with veggies. Bowls are so popular right now and you can find them on almost every single restaurant menu.
This Coconut Cauliflower Curry uses cauliflower in place of chicken or even chickpeas. It is a flavor-packed vegan meal and you will forget you are eating vegetables.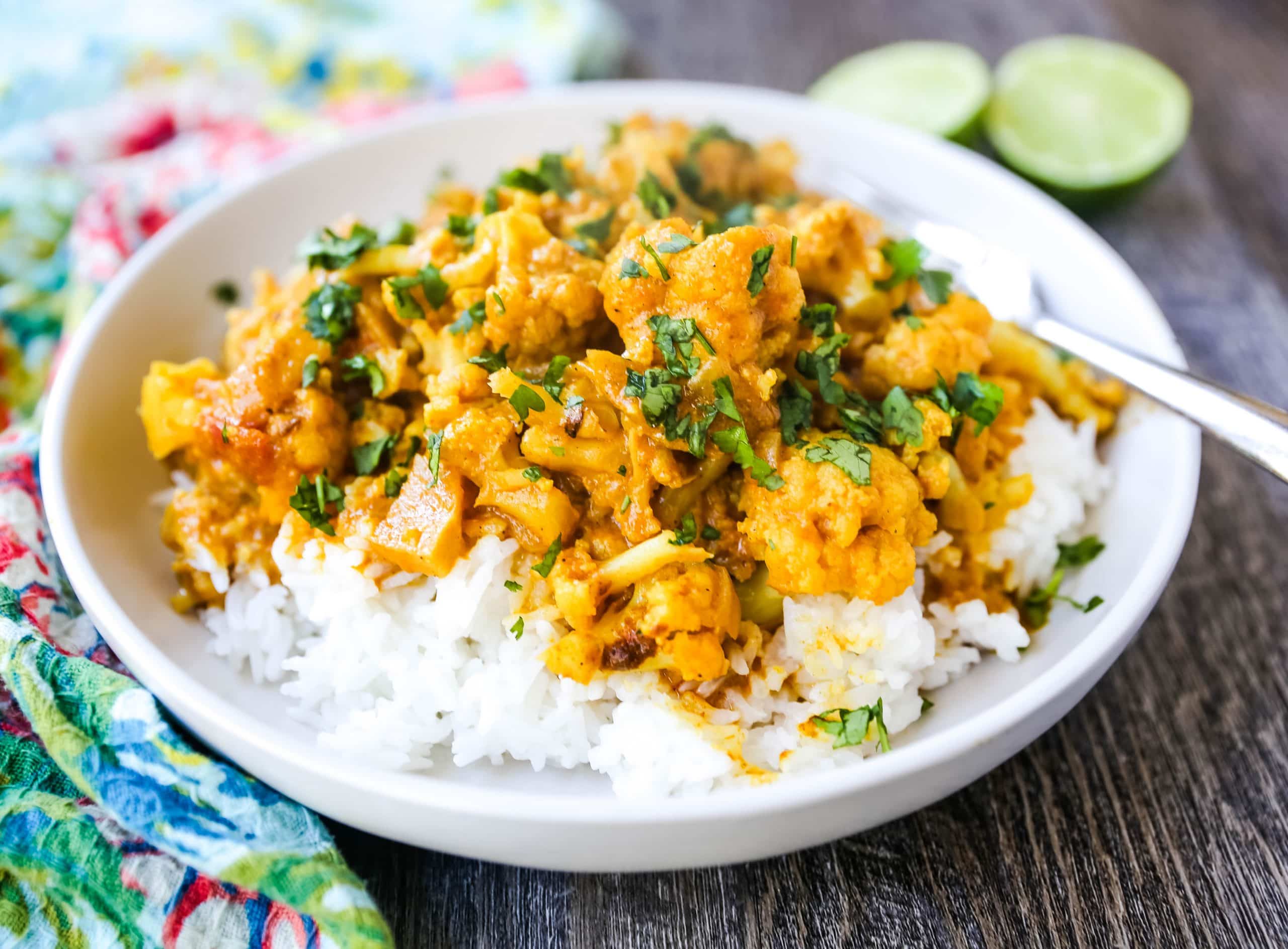 What ingredients are in Coconut Cauliflower Curry Recipe?
The ingredients in this Indian Cauliflower Curry are coconut oil, onion, garlic, ginger, cauliflower, coconut milk, curry powder, turmeric, crushed tomatoes, and fresh lime juice. It is served on top of rice or with buttery naan bread.
This recipe is similar to my Coconut Chickpea Curry, if you want more healthy vegan recipes.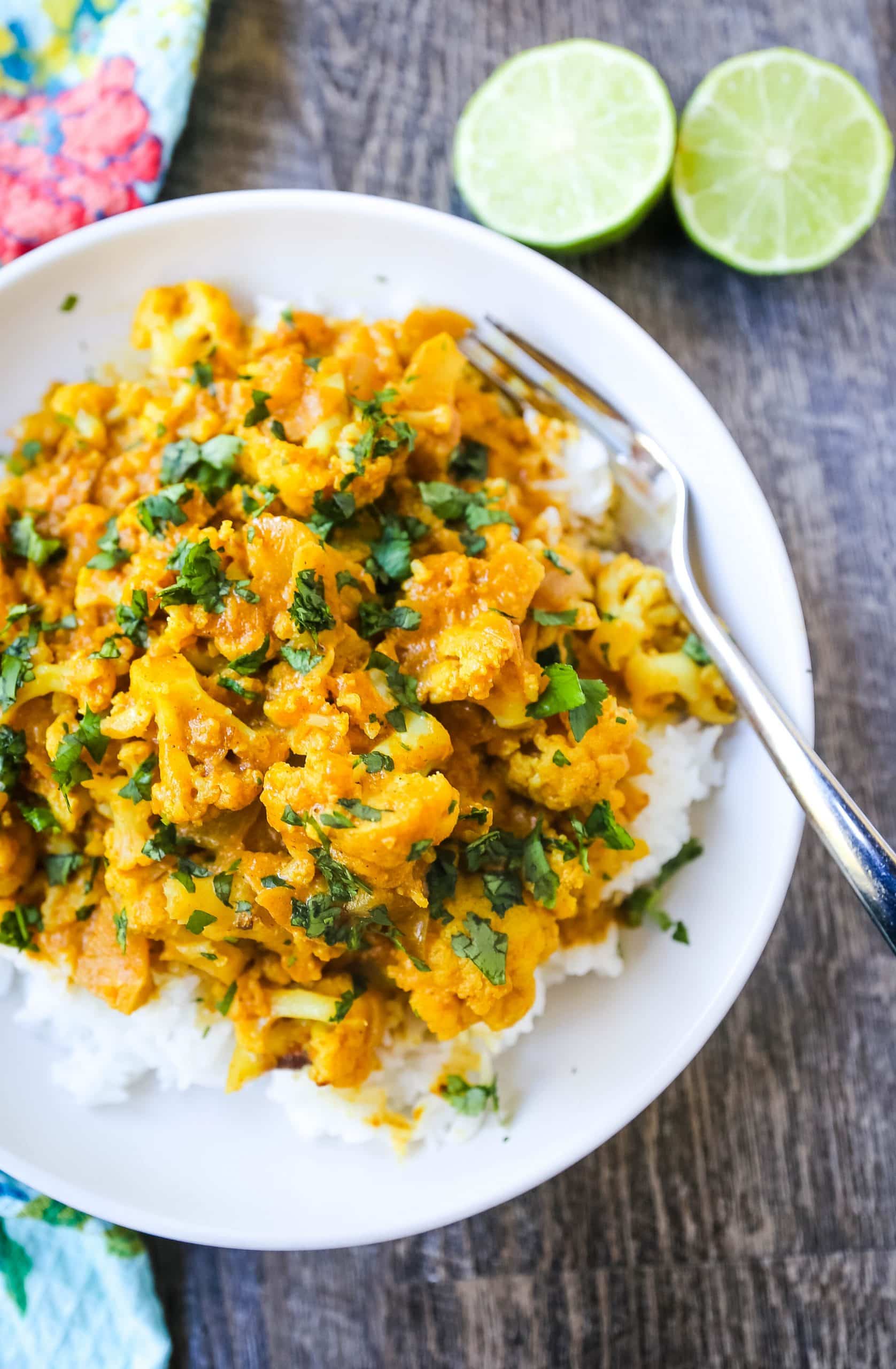 How to make Coconut Cauliflower Curry:
Start by sautéing diced onion in coconut oil until softened. This may take about 8-10 minutes. Add diced ginger, garlic, and cauliflower and stir together. The cauliflower should be bite-size pieces. Make sure to cut off the ends of the cauliflower and use only the florets.
Add coconut milk and crushed tomatoes. I prefer using full-fat canned coconut milk for maximum creaminess.
Add Indian spices -- curry powder and turmeric. Add salt and pepper to taste.
Serve with sprinkle of fresh lime juice and on top of rice or naan bread.
I love to use my rice cooker to make cooking rice a breeze. You can find the rice cooker here.