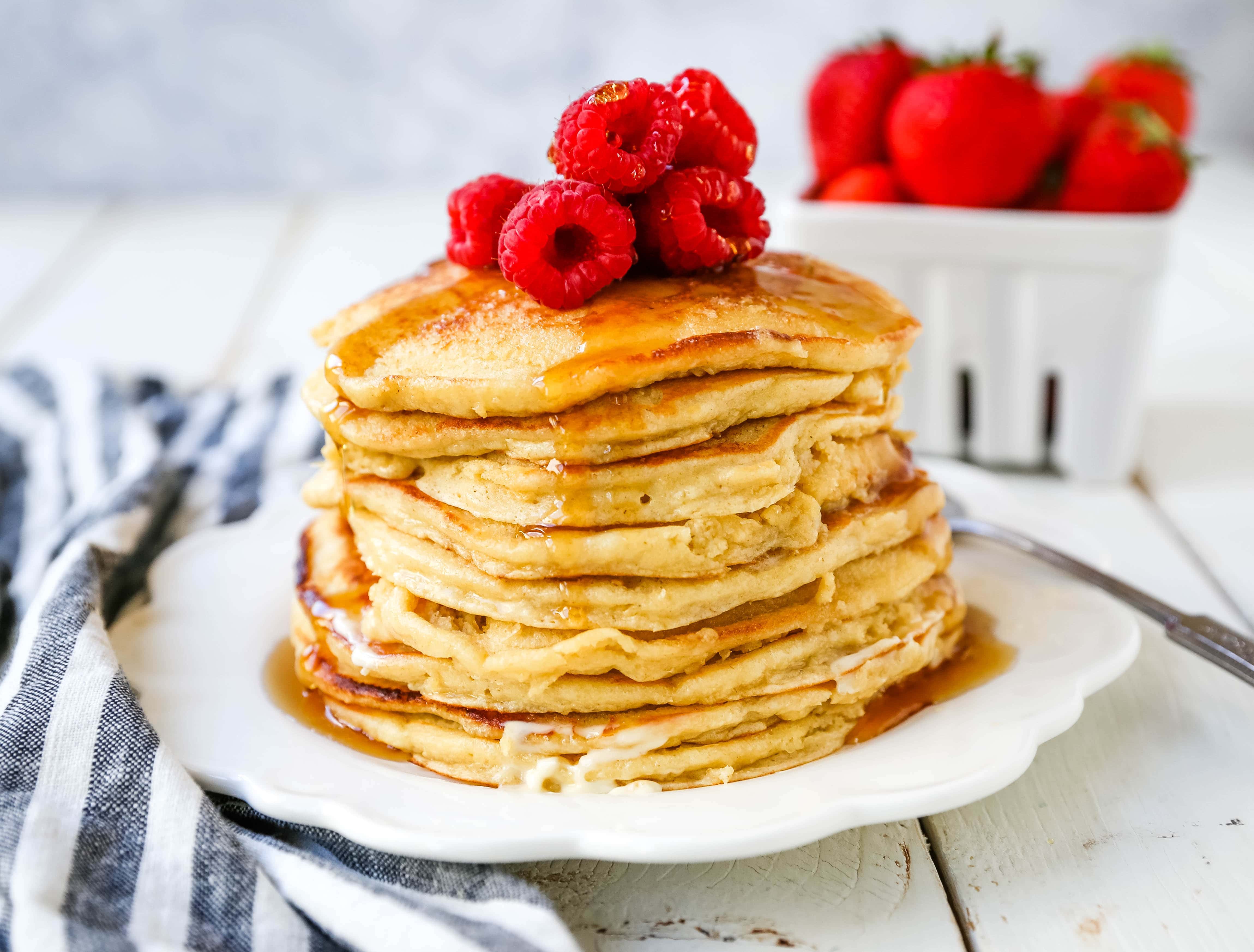 Cottage Cheese Pancakes
High-protein gluten-free cottage cheese pancakes make a healthy, filling, delicious breakfast!
This is a sponsored conversation written by me on behalf of Shamrock Farms. The opinions and text are all mine.
We are back in school and since my kids leaving at different times throughout the morning, I try to make quick, easy, and healthy breakfasts. I love to make these protein cottage cheese pancakes on Sunday to store in the refrigerator during the week. They become a quick grab and go breakfast for my family. My kids love these cottage cheese pancakes!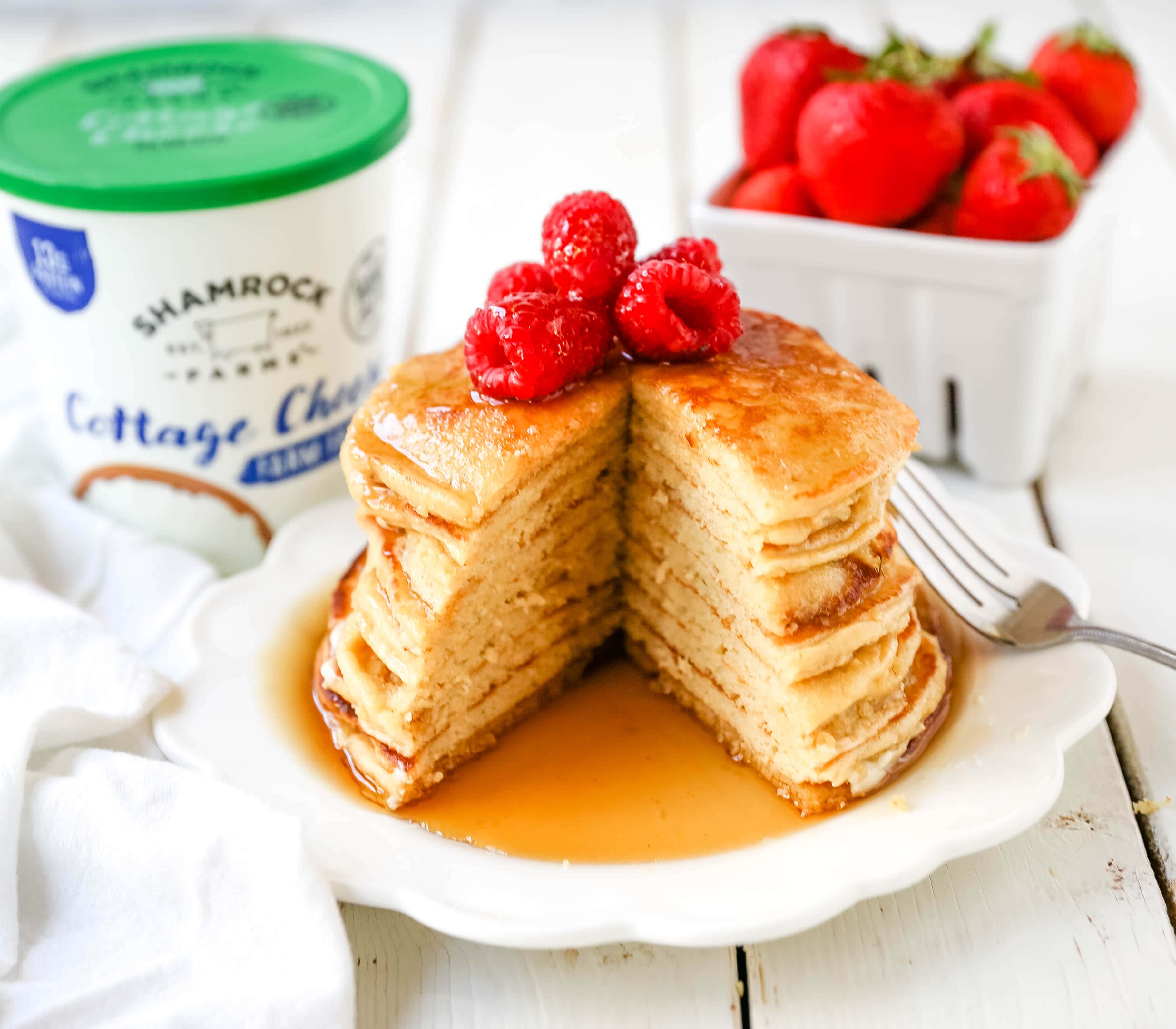 These Cottage Cheese Pancakes are whipped up in the blender with simple ingredients. I start with Shamrock Farms Cottage Cheese because it is low in calories, carbohydrates and fat, and high in bone-building calcium. Shamrock Farms cottage cheese is hand-crafted and made with pure, fresh Shamrock Farms milk. I care about the ingredients that go into the food I feed my kids. It is packed with 13 grams of protein and 110 mg of calcium per serving to help my kids with their focus, energy, and keeping them fuller longer.  It's a delicious staple in my kitchen!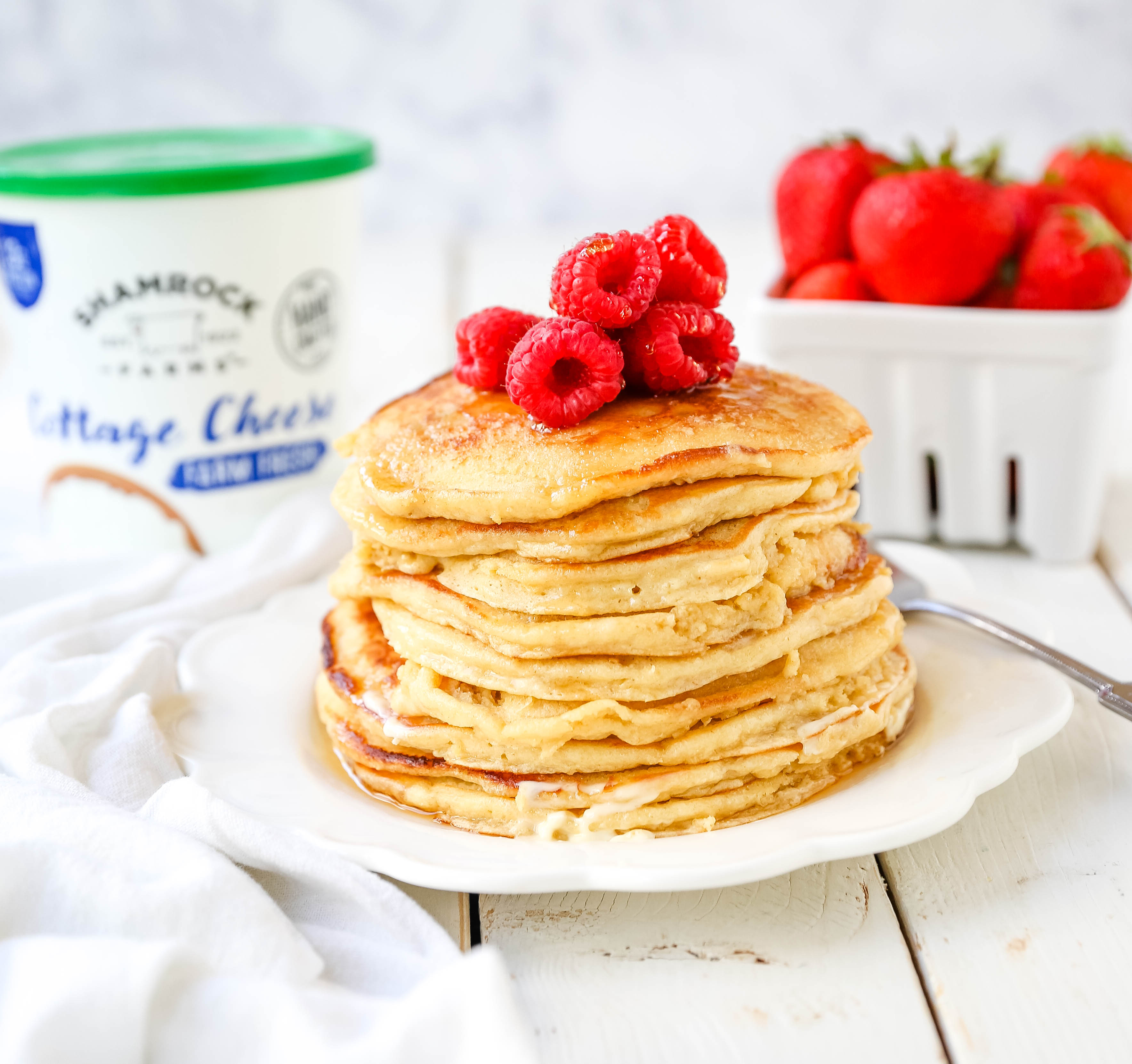 These Cottage Cheese Pancakes have 10 grams of protein per pancake and call for all-natural ingredients. They are made with cottage cheese, eggs, rolled oats (gluten-free), melted butter, 100% real maple syrup, vanilla, baking powder, and salt. I love to whip them up in a blender in less than 1 minute. These are such a quick and easy breakfast!
One of the most popular recipes on Modern Honey are my BANANA OATMEAL PANCAKES. I wanted to create another high-protein, gluten-free pancake recipe that tastes incredible!
The Protein Cottage Cheese Pancakes are basically a hybrid of a crepe and a fluffy pancake.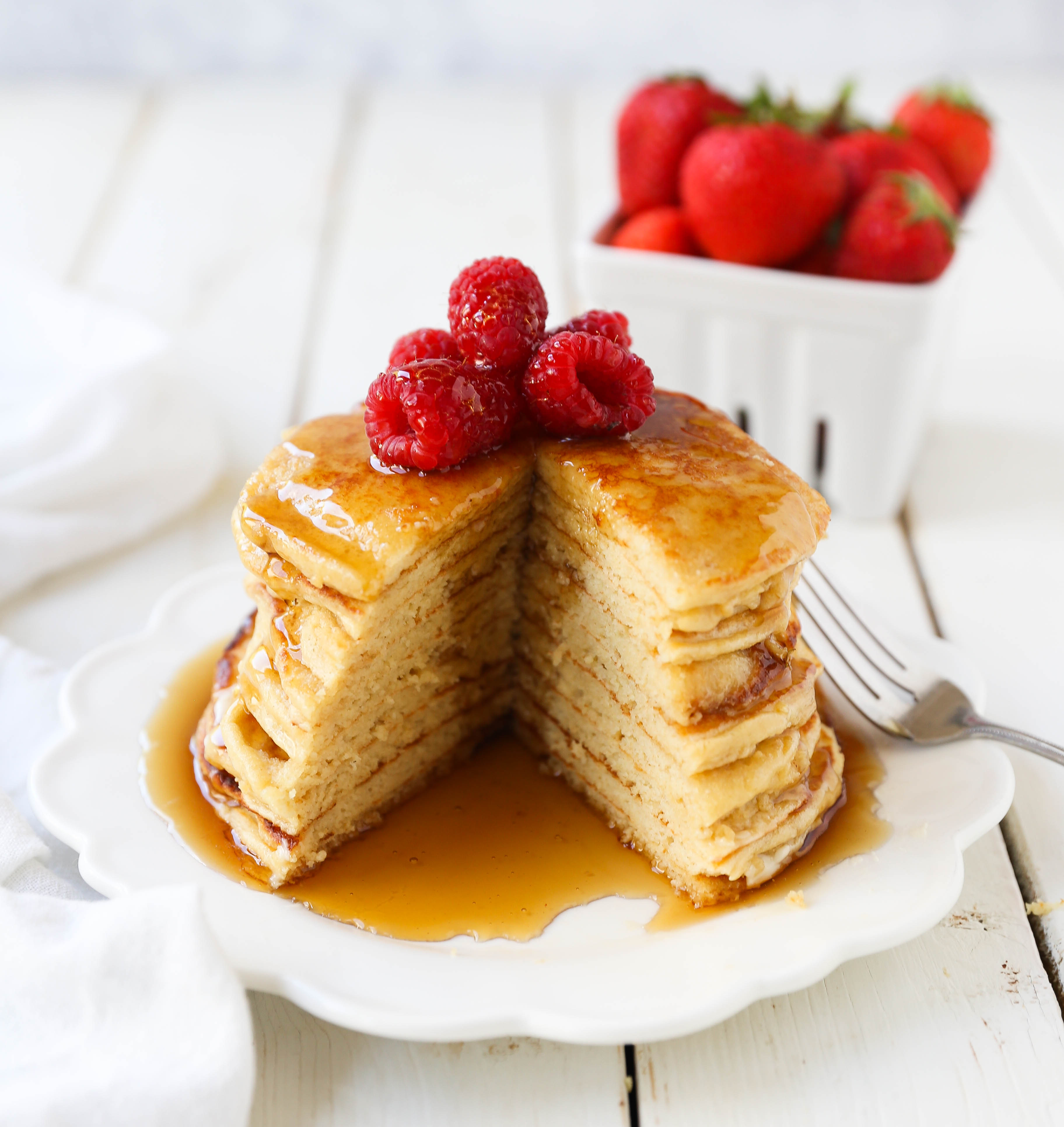 How to make COTTAGE CHEESE PANCAKES:
 In a blender, add eggs, cottage cheese, rolled oats, melted butter, real maple syrup, vanilla, baking powder, and salt. I reach for Shamrock Farms low-fat cottage cheese. I also use gluten-free rolled oats.
Heat skillet over medium-low heat.  Once it is heated, add a pat of butter. Pour pancake batter in skillet. Watch carefully for the pancakes to begin to bubble. Flip and cook both sides.
Top with butter, real maple syrup, and fresh berries.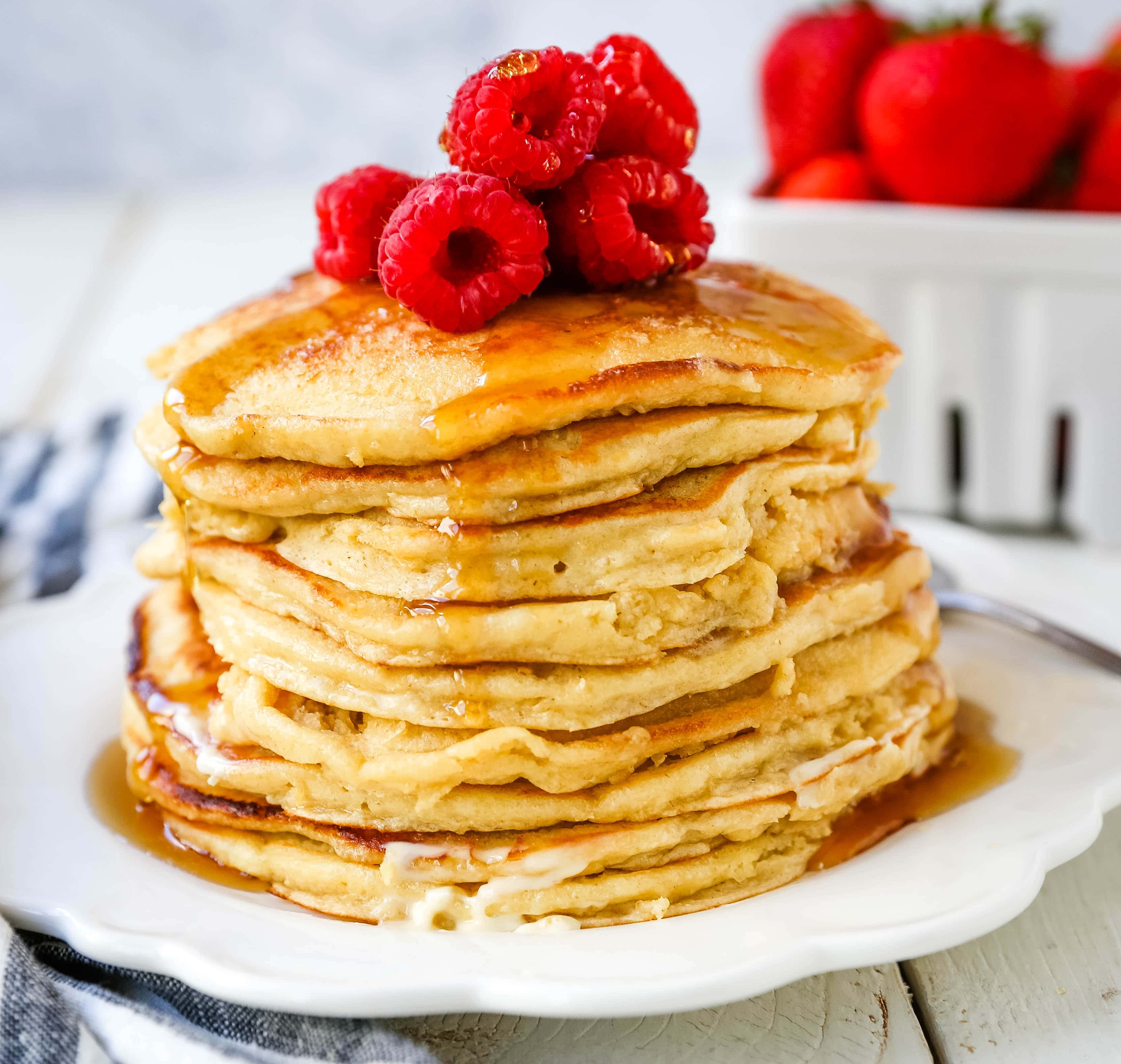 Since I am also looking how to get more good-for-you foods in my kids diets, I appreciate how Shamrock Farms cottage cheese is crafted using a hands-on approach that has been refined for three generations. It is locally sourced from its own family farm – getting from the farm to your family in as little as two days. All of these things matter to our family! You can find more information by visiting https://www.shamrockfarms.net/ and follow www.facebook.com/shamrockfarms and @shamrockfarmsmilk.