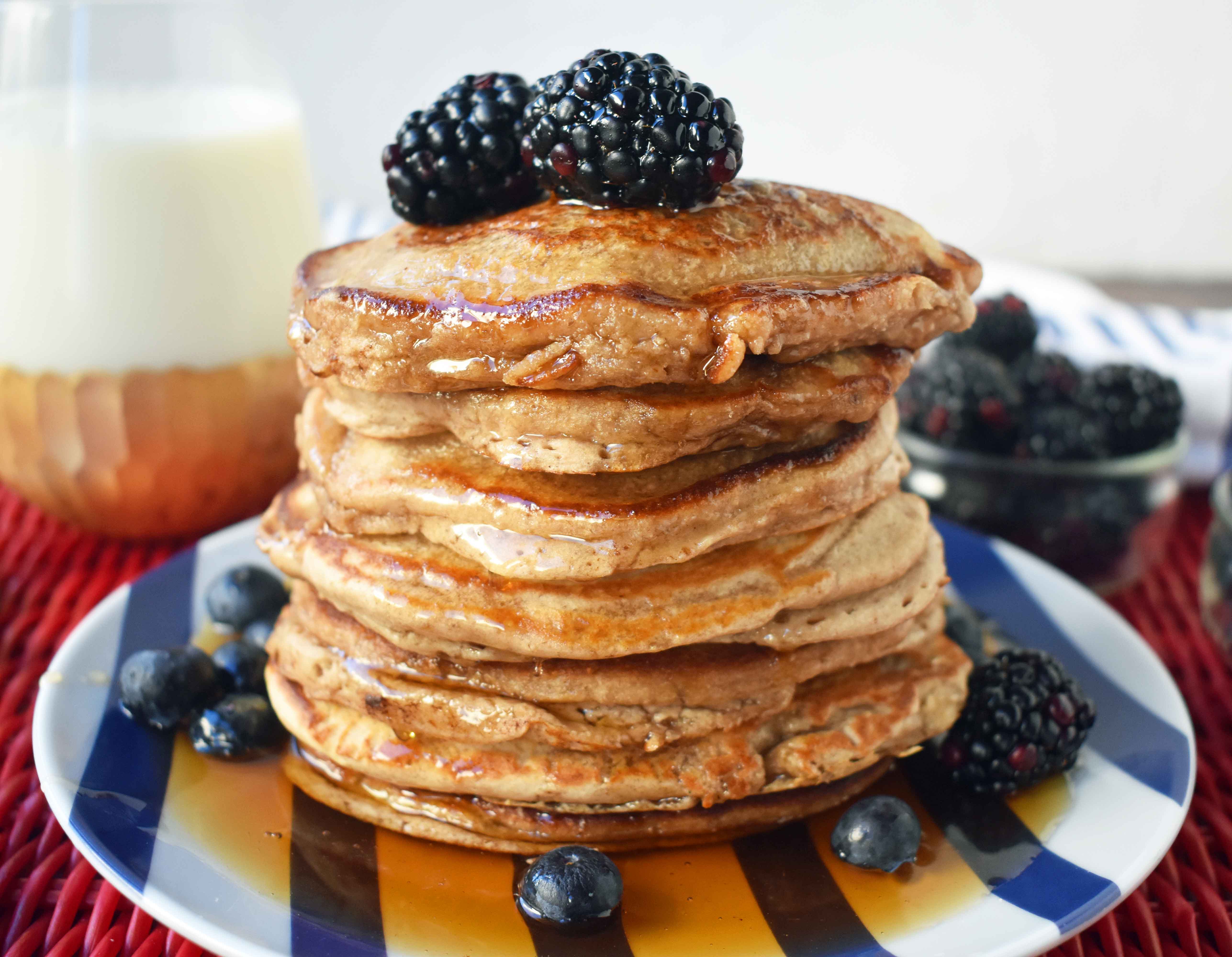 Banana Oatmeal Pancakes are delicious healthy pancakes that are gluten-free, dairy-free, and sugar-free. You won't miss any of it! There's zero butter or oil in these pancakes too. These light and fluffy pancakes will keep you full and satisfied without all of the fillers. These Banana Oat Pancakes are whipped up in a blender in no time at all. You won't believe how good they taste!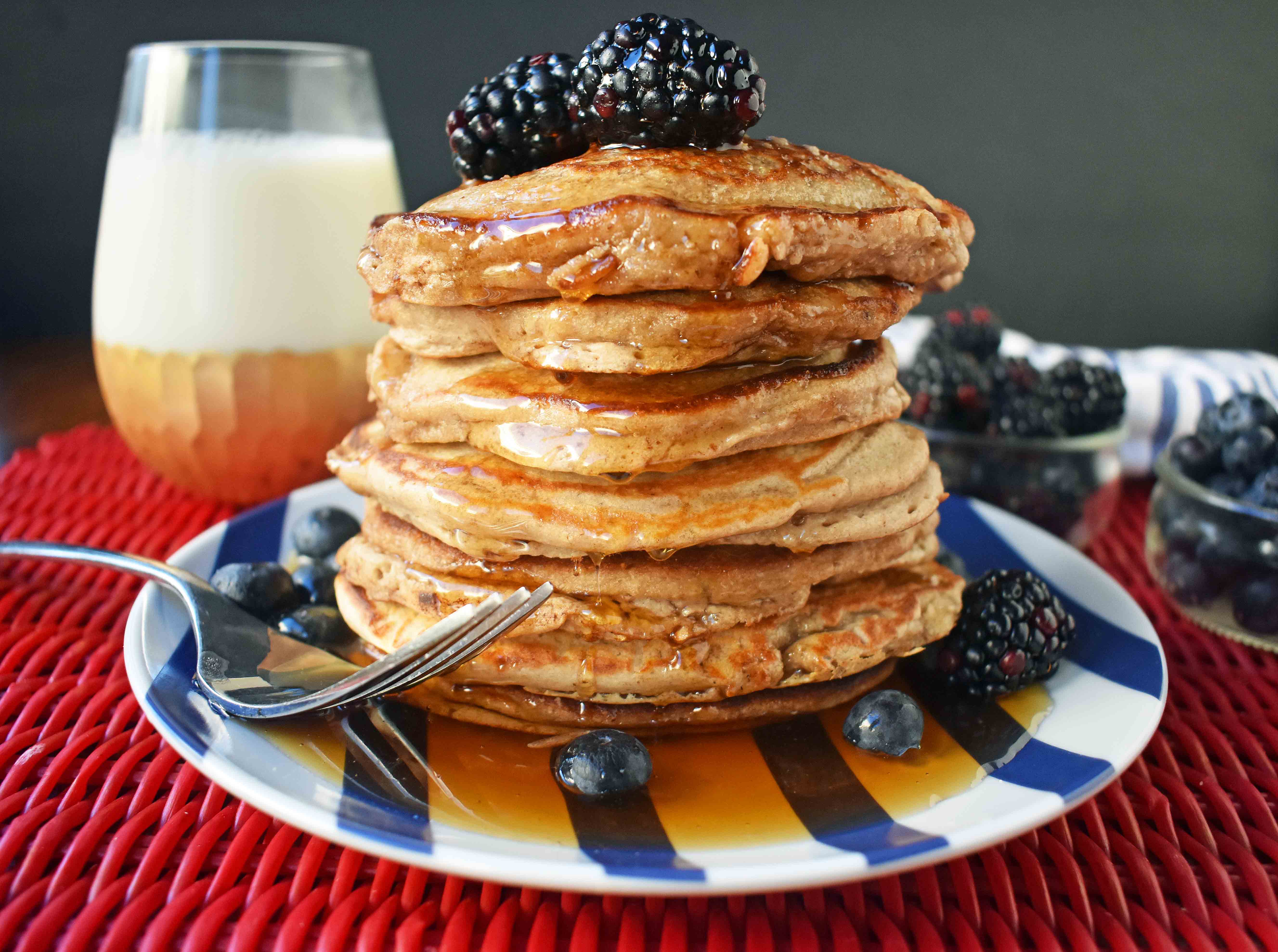 I am one of those people.
I LOVE to grocery shop. Anyone else out there thoroughly enjoy perusing the aisles of the grocery store?
When we were looking for a house to buy after moving from Texas back to Arizona, a huge pre-requisite for me was to have a Fry's grocery store close by. That may sound crazy but as much as I cook, I didn't want my favorite grocery store very far away. We luckily found a house right down the street from a Fry's Marketplace so I am one happy girl. If you ever need me, I am probably there.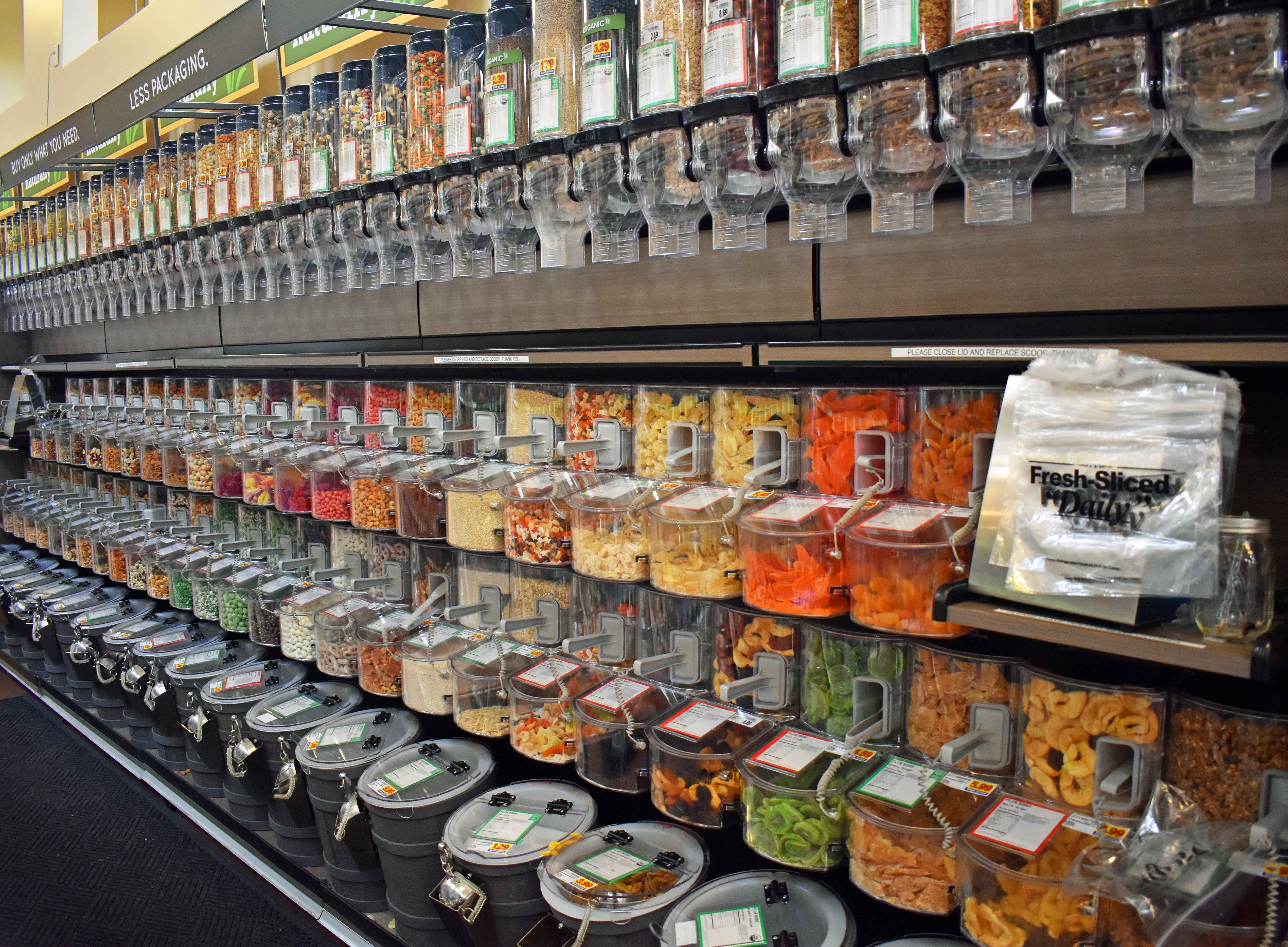 A few years ago, Fry's remodeled their store and put in a natural section, which is full of natural, organic, and even plant based products that are good for our bodies. I was so excited to call one of my friends, who has celiac disease, to tell her that she needed to get to Fry's as soon as possible and check this out. I remember her telling me how far she had to drive and how much she had to spend to buy her specialty products and now finally there was a store where she could find her gluten and dairy-free products....all in one place.
At the beginning of January, I wrote down some personal goals for my life. One was focusing more on my health and eating healthy, energy producing foods. As I'm trying to do that for myself, I am also working to provide those kinds of meals for my children. This goal has found me in the kitchen, creating recipes that still taste fabulous but have health benefits as well.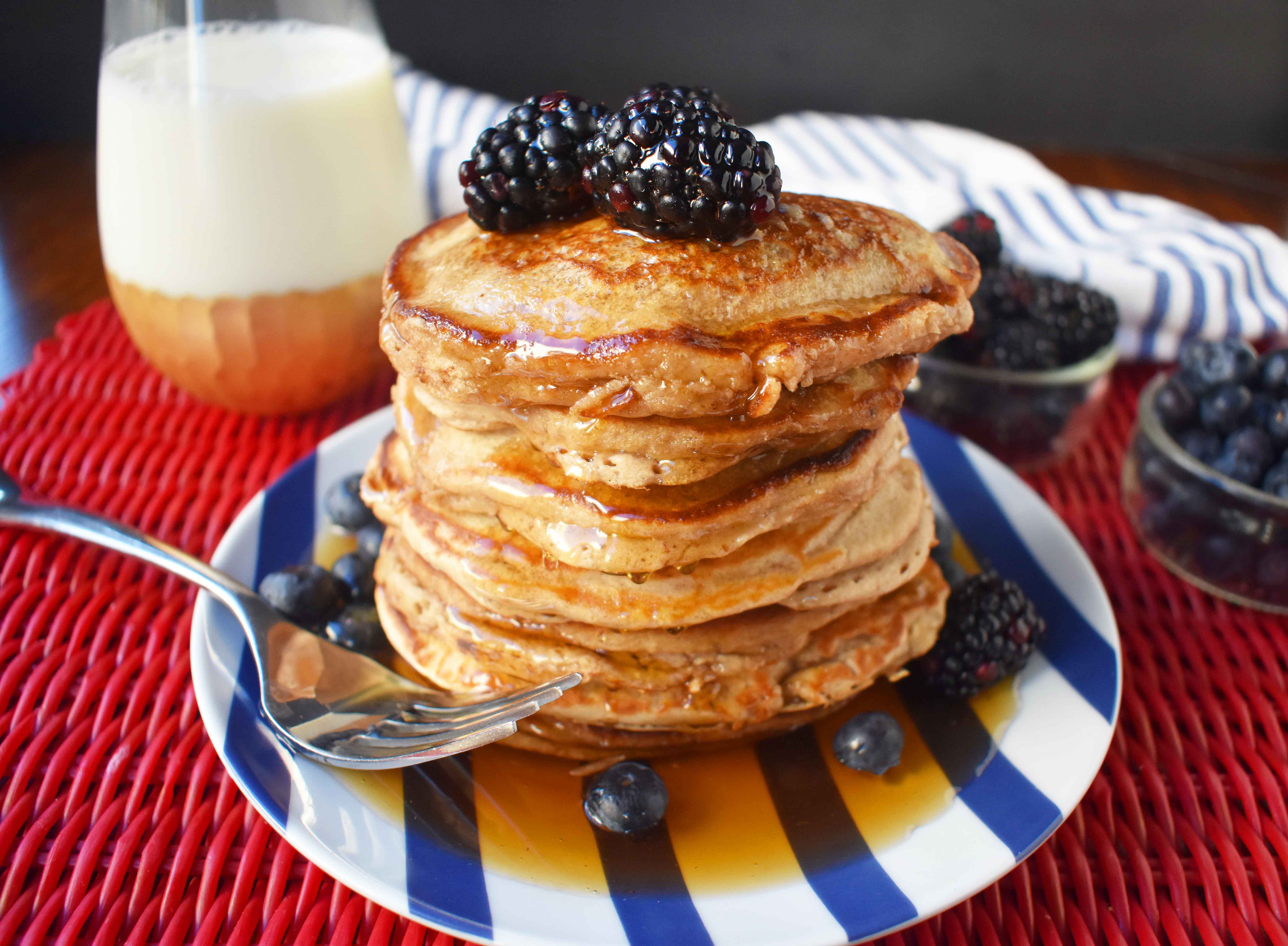 I wanted to start with breakfast and create a delicious pancake that contained no butter, no oil, no dairy, and no gluten. Was that even possible? I am here to tell you that we have succeeded, people!
Banana Oatmeal Pancakes have become a staple in our home.
These healthy pancakes are made with only 7 ingredients! They start off with hearty rolled oats, Silk Almond Milk, banana, eggs, egg whites, baking powder, salt, and a touch of REAL maple syrup. These pancakes can be made in 30 seconds in the blender. Kids can even make them! I use an electric griddle to cook 6 pancakes at a time. I whip up these super simple healthy pancakes in my Vitamix mixer. You can find one HERE.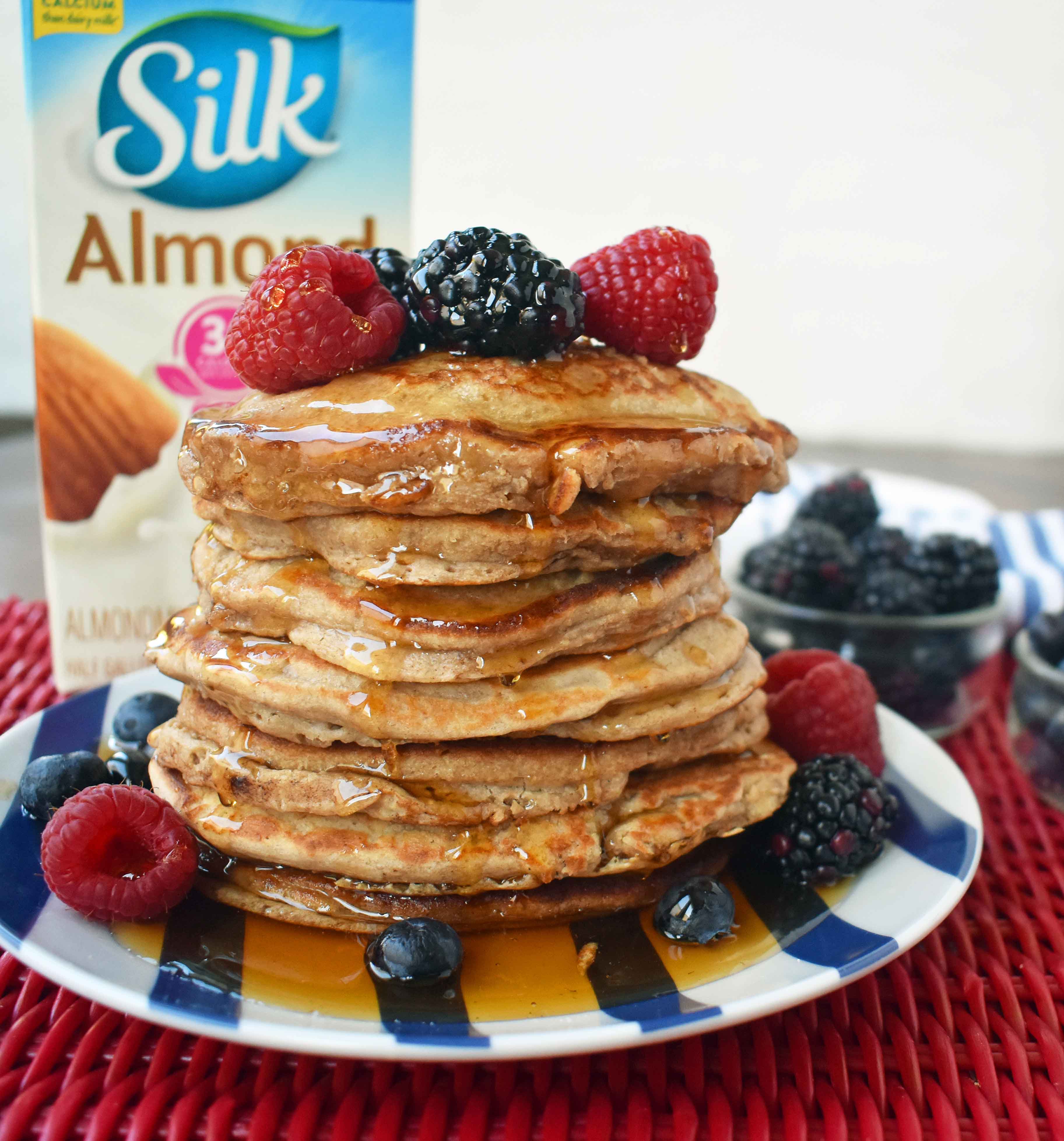 I always have several cartons of SILK Almond and Coconut Milk in my refrigerator to use in my daily protein shake. I am on a dairy-free diet right now, so I decided to try making pancakes using almond milk instead of buttermilk. It's amazing because SILK Almond Milk has only 30 calories per cup and is completely plant-based.
My kids are going crazy over these Healthy Banana Oatmeal Pancakes. I make a huge batch of them, put them in a large Ziplock bag and placed it in the refrigerator.
Since I have kids who leave for school at 6:00 am, 7:00 am, and 8:00 am, it helps to have breakfast made ahead for them. And with these pancakes, they are able to quickly reheat them and have a hot breakfast. We love to top these Healthy Oatmeal Banana Pancakes with fresh berries and real maple syrup.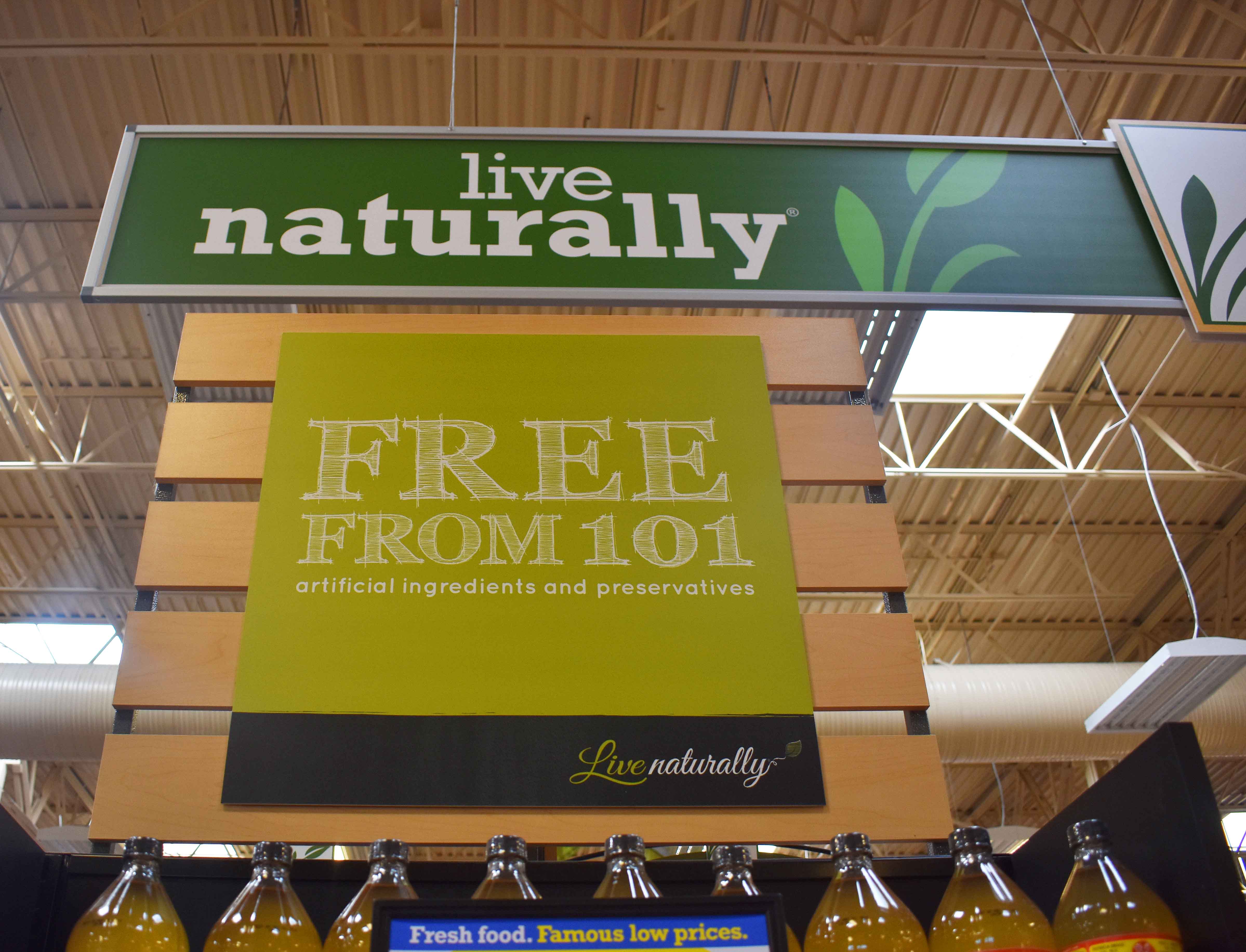 I love having a store nearby where I can find all-natural foods, snacks, crackers, yogurt, baking items, bulk items, cereal, protein bars, frozen items, canned food, and even cookies all in one place. I tell my kids they can pick anything they want to eat from that section -- even cookies because I know they aren't made with all of the junk and fillers found in other cookies.
As I have been dieting, I have been spending a great deal of time perusing the aisles and checking out new products. I definitely shop the sales when I grocery shop and have found that buying real foods doesn't have to be expensive. I stock up on my favorite cereals and SILK milk when it goes on sale.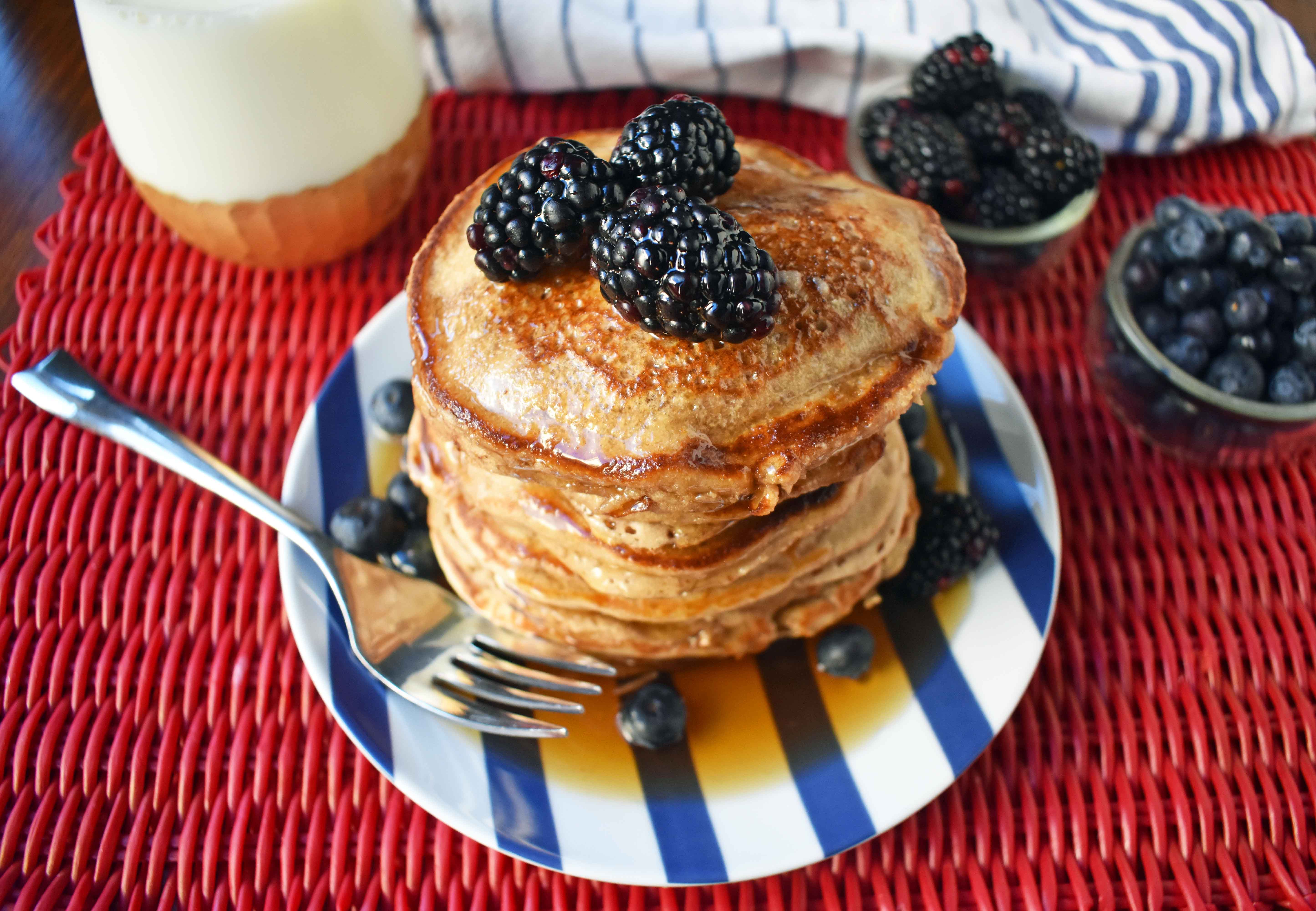 I can't wait to hear from all of you! How are your New Year's resolutions going? I can barely walk today because I joined a new gym and have been working muscles which haven't been worked for months. But it feels so good to be eating right and exercising again. I would love to hear how you like these Healthy Banana Oatmeal Pancakes. Thanks as always for your support! xo
This is a sponsored conversation written by me on behalf of WhiteWave Foods. The opinions and text are all mine.