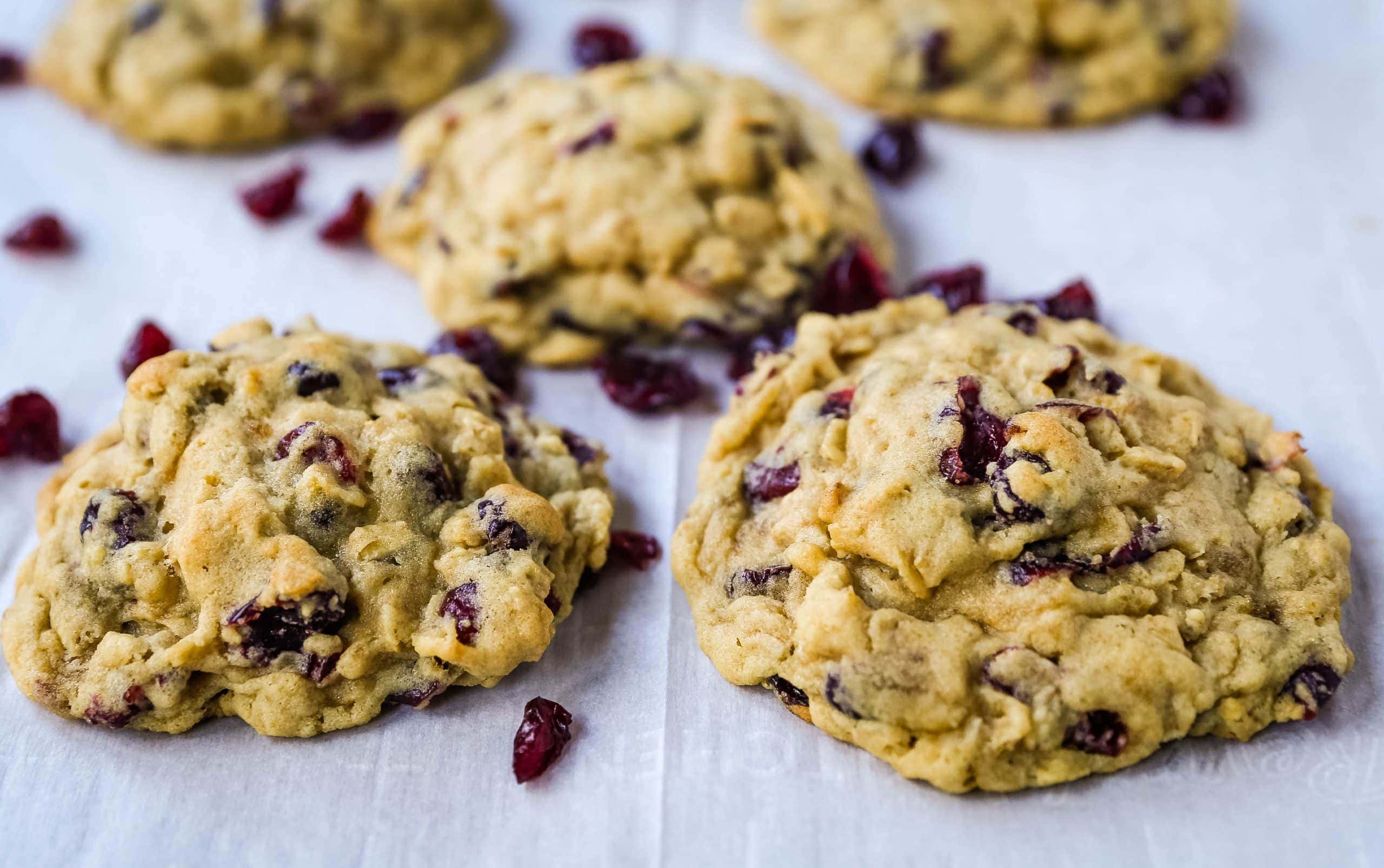 Cranberry Oatmeal Cookies
Soft chewy brown sugar oatmeal cookies with sweetened dried cranberries. A chewy and hearty oatmeal cookie that everyone will love!
You know how I love a good cookie. That's basically the understatement of the year -- I am obsessed with COOKIES. Without a doubt, cookies are my favorite food in the world. But I am not going to waste my calories on mediocre cookies -- they need to be out of this world good.
These Oatmeal Cookies with Cranberries are the perfect chewy oatmeal cookie. This isn't some dry, hockey puck oatmeal cookie. I want my oatmeal cookies to be soft and chewy every time! I can't put these oatmeal cookies down!
The beauty of this cranberry oatmeal cookie is that I convince myself I could eat it for breakfast. It is hearty enough with the rolled oats to feel like a sweet breakfast treat or perfect for a snack while hiking.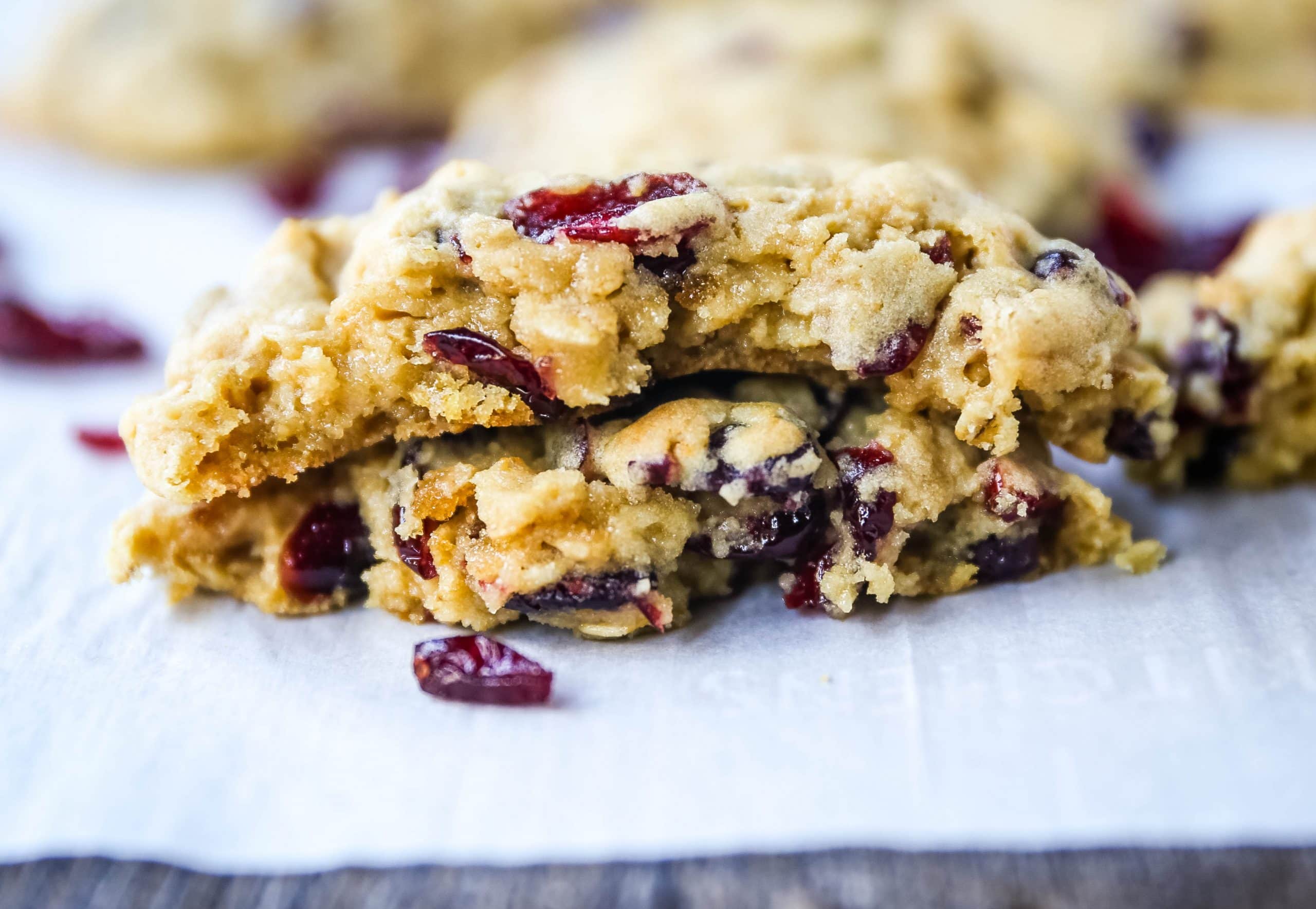 What is the key to making the Best Cranberry Oatmeal Cookies? It is all about the ratios of butter, sugar, flour, and oats. It can't have too much flour and oats to be too cakey or dry. It needs to be buttery with the perfect balance of sweetness. I reach for a ratio of more brown sugar to sugar since brown sugar creates a chewier texture while sugar gives those coveted crisp edges. You need both to create the perfect balance!
I use rolled oats because they hold up better in these cookies than quick-cooking 5-minute oats. But you can use either one in these oatmeal cookies! I also reach for sweetened dried cranberries, like Craisins, because of their sweet chewy texture pairs well with the hearty oatmeal.
I love to hear from you! If you make this recipe, please be sure to leave a comment and give this recipe a rating. Sign up for my newsletter below so you never miss a recipe. Thank you for following along! I truly do have the greatest readers. FOLLOW ME ON: INSTAGRAM — FACEBOOK— PINTEREST